How to choose the right wedding photographer in Ireland?
I'm hoping this will be the end of your huge search for information regarding wedding photography. This is a short guide to choosing the right wedding photographer in Ireland. I'm sure you have a gazillion questions or perhaps don't even know what questions to ask. So here's what I've learned over the 11 years as a wedding photographer in Ireland and some of the most pertinent questions and a "few" of my own images along the way.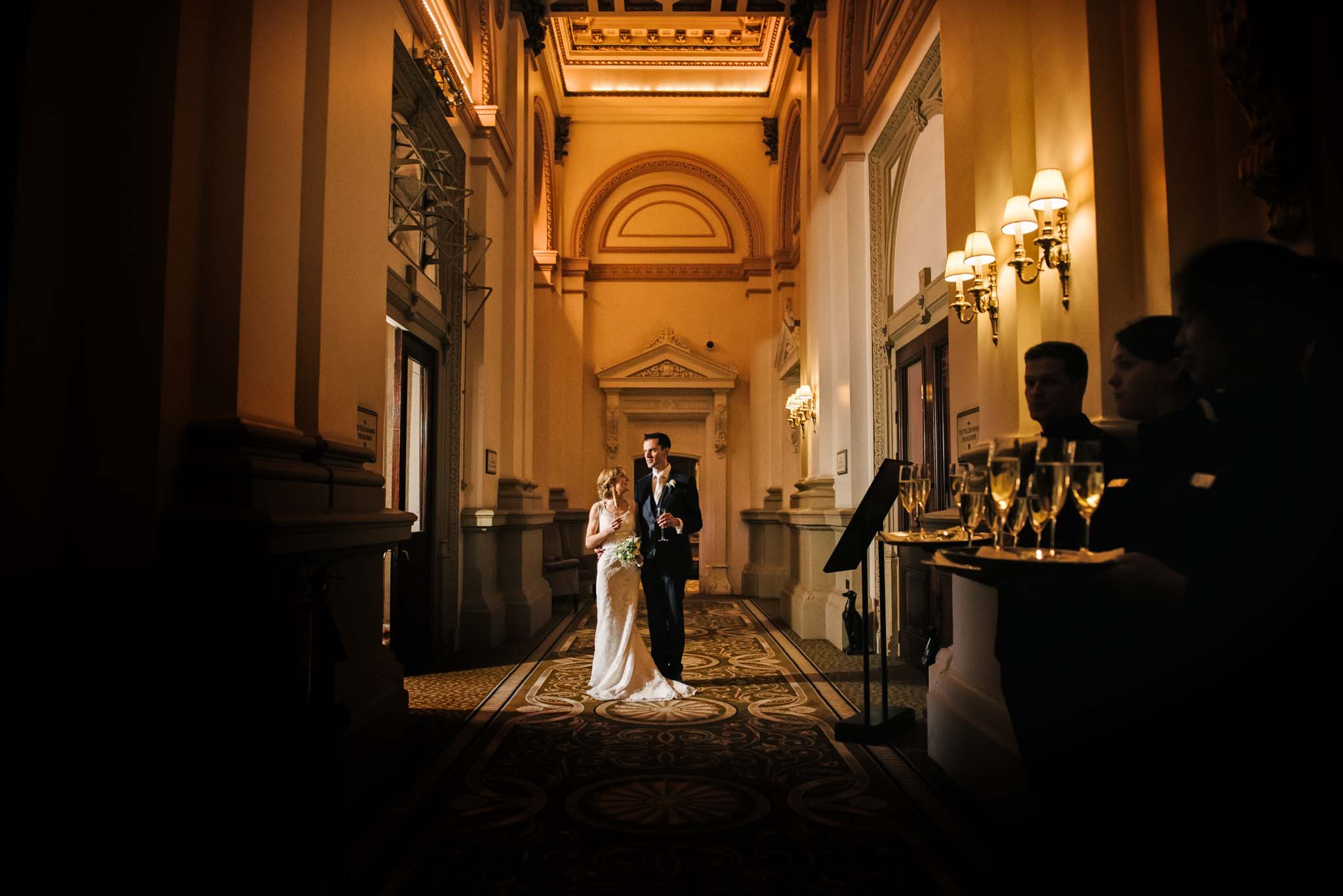 How much is a good wedding photographer?
The average price for a wedding photographer in Ireland will cost roughly €1300 for coverage from bridal prep till when dinner is called. A full day's shoot up til a few songs after the first dance is in the region of about €1600. Whether they're any good comes down to doing a little bit of research.  So lets start figuring out how to research your wedding photographer.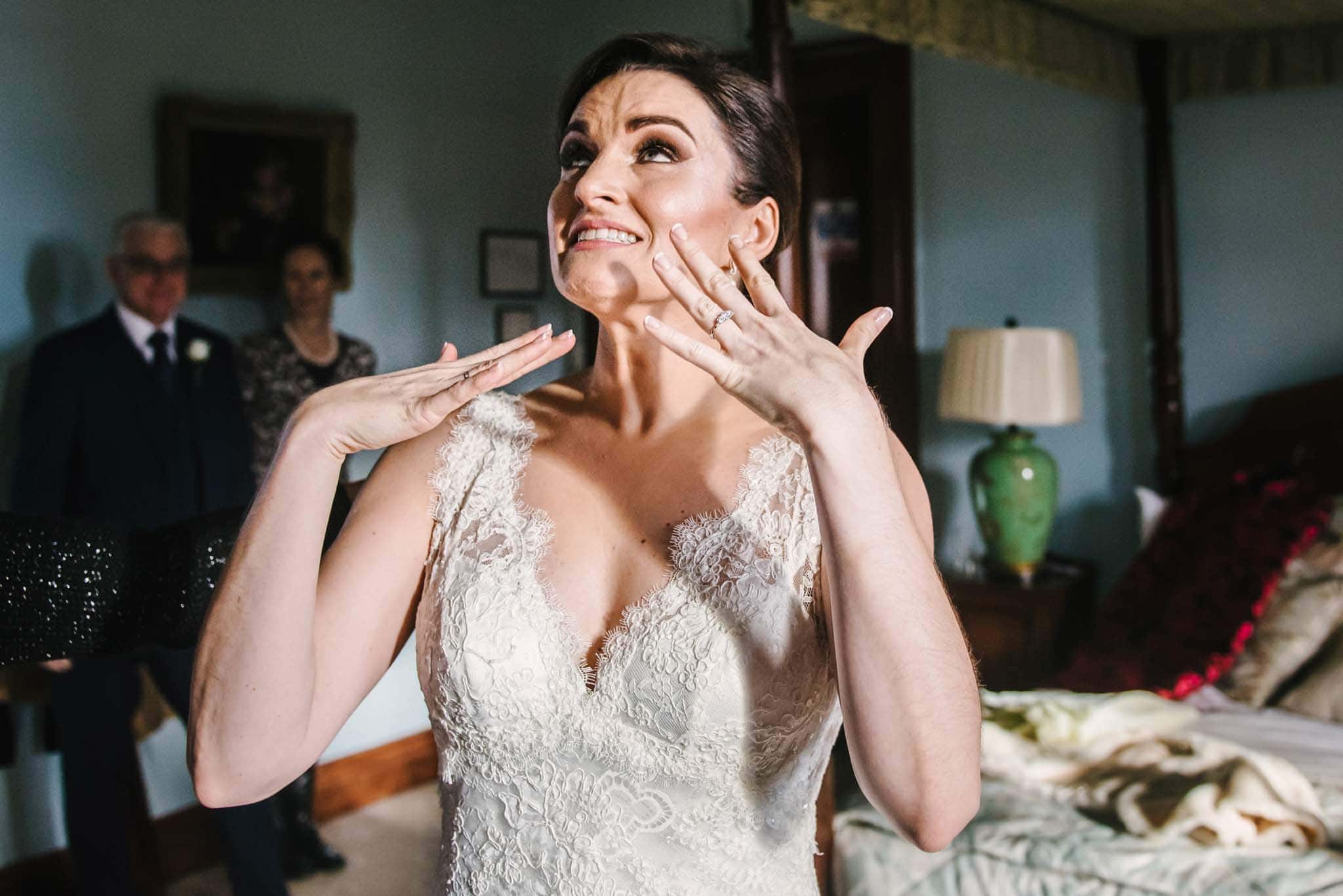 There's so many different types of wedding photographers. How do I choose?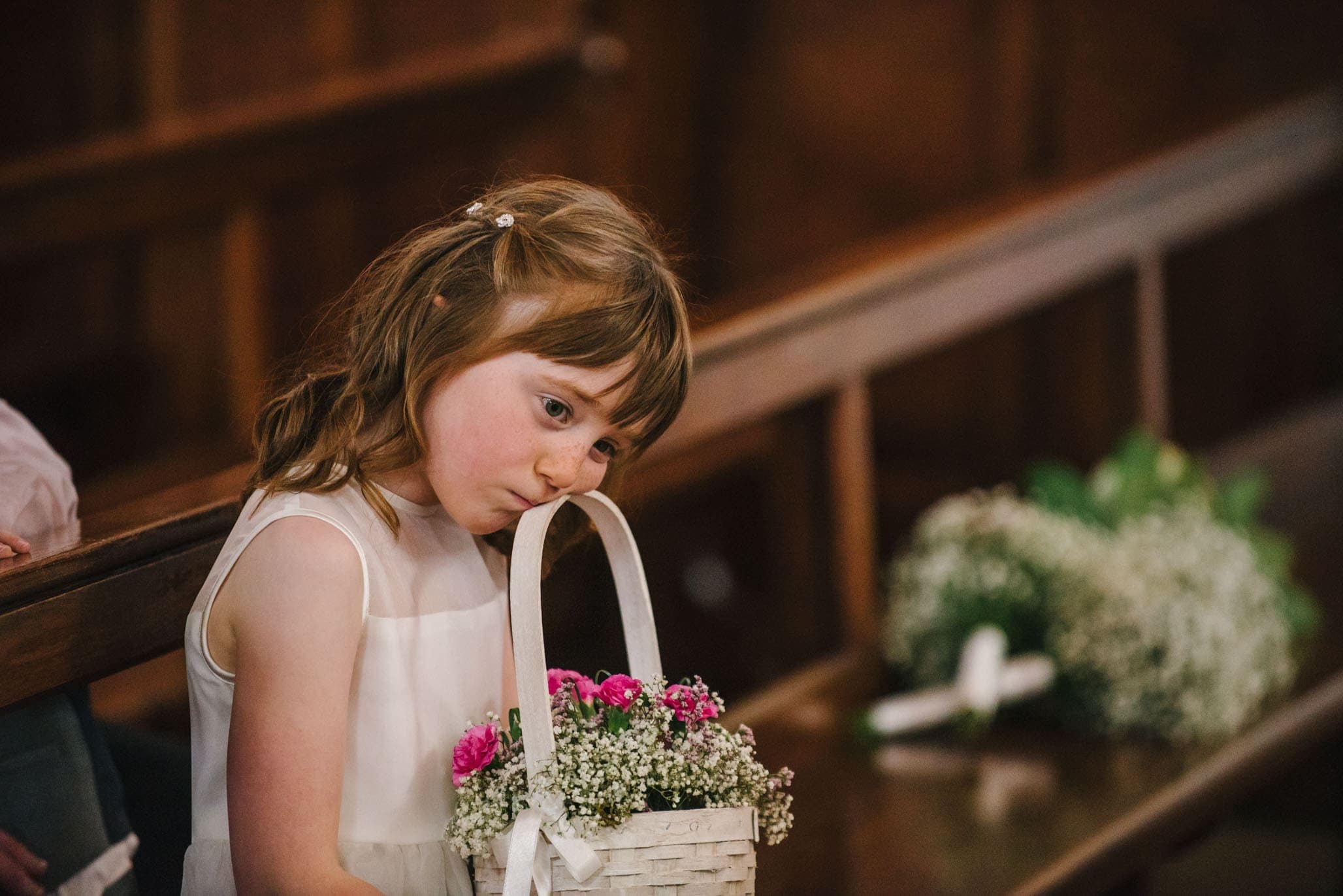 Ask yourself these few questions to try to narrow down your search?
Do you like more posed and beautifully lit photographs?
If yes, then go for a more traditional wedding photographer. They'll spend more time getting you in the best light and pose to capture you looking your best.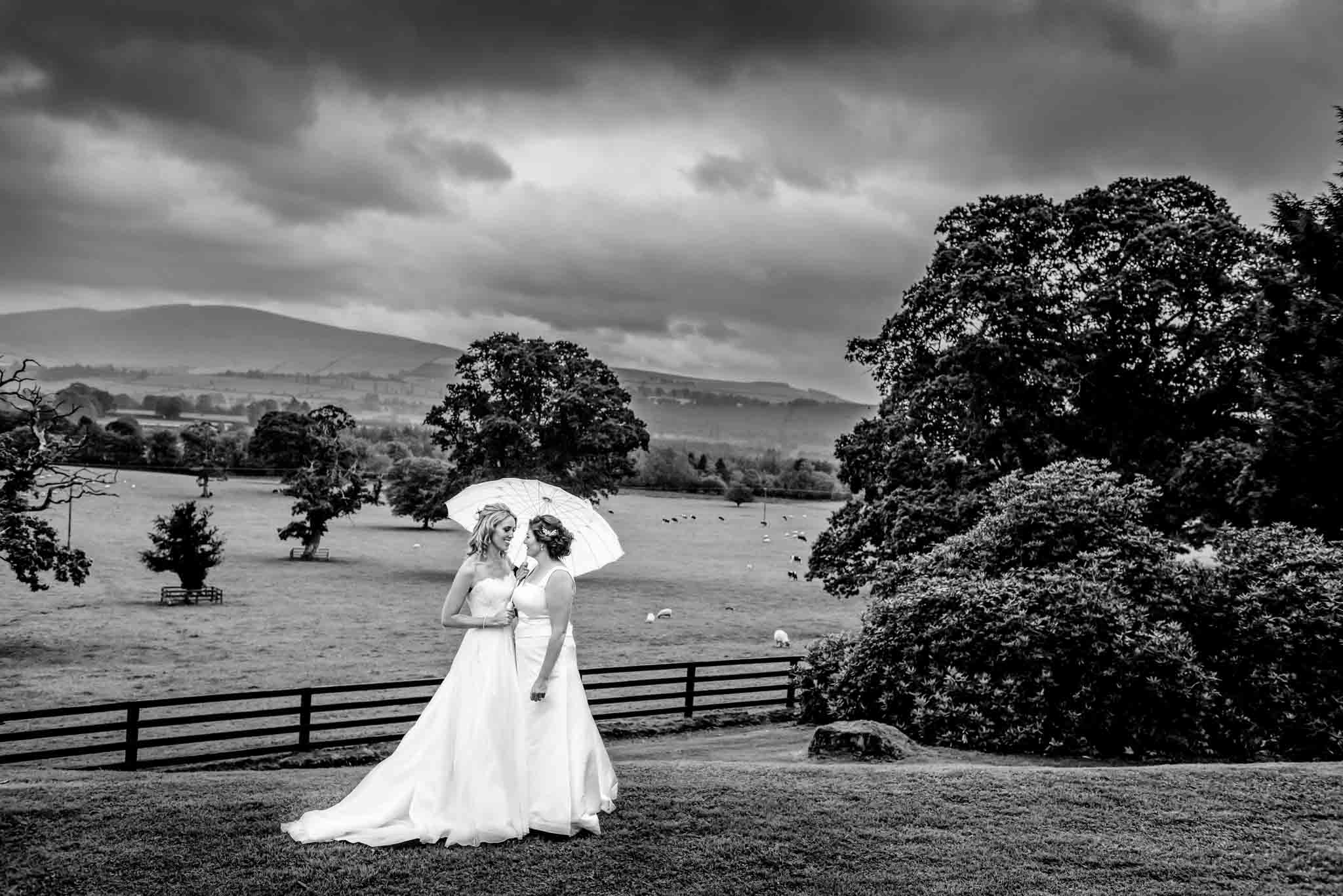 Do you like more candid shots?
If yes, then go for a reportage or documentary style photographer. They'll be more concerned with the couple enjoying their day so that they can blend into the background to capture the moments unfolding. This is my favourite approach to the day!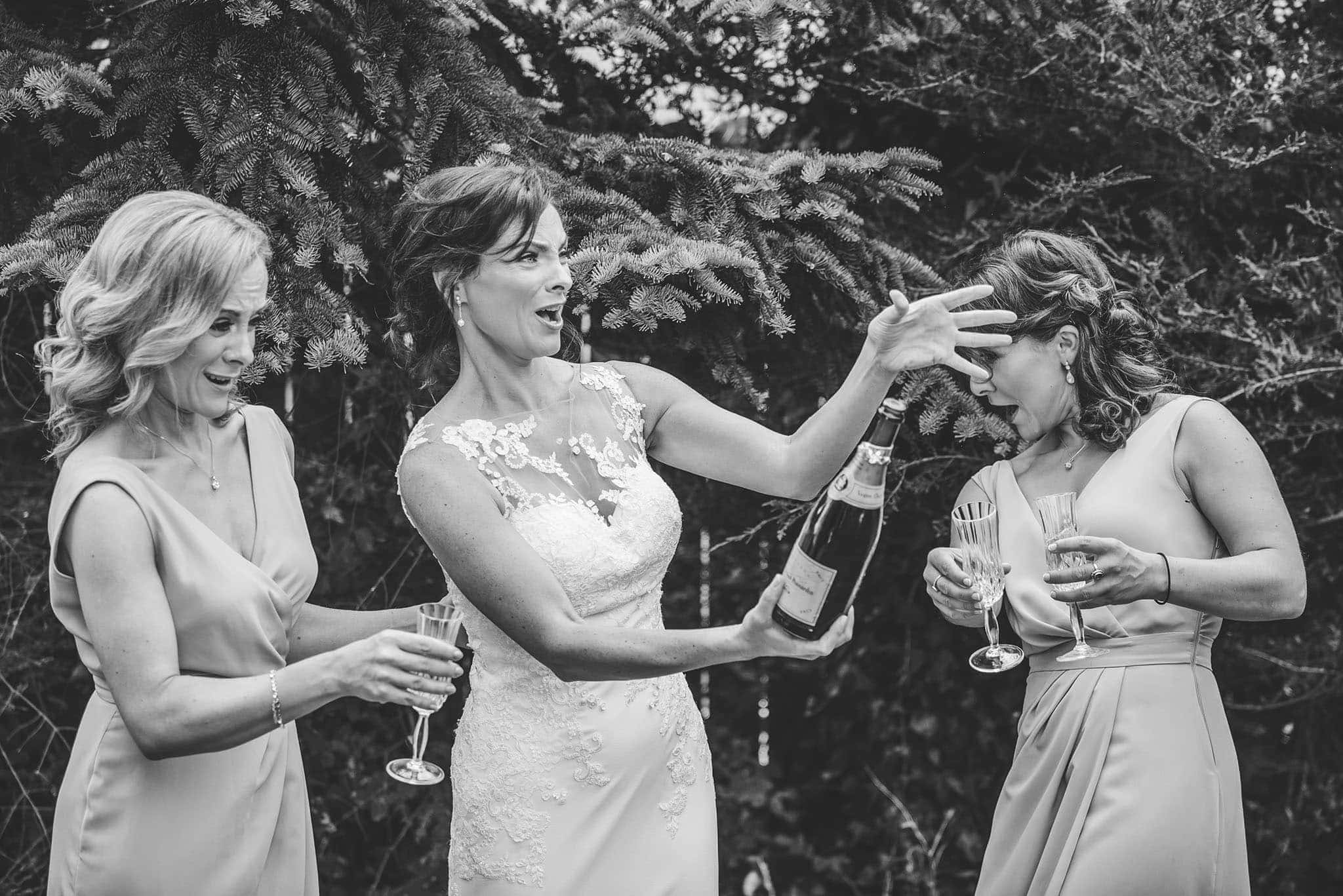 Do you like mostly family photos and group shots?
Then go for event wedding photographers. They usually have lots of group photos on their website where the couple and guests are looking at the camera in a posed manner.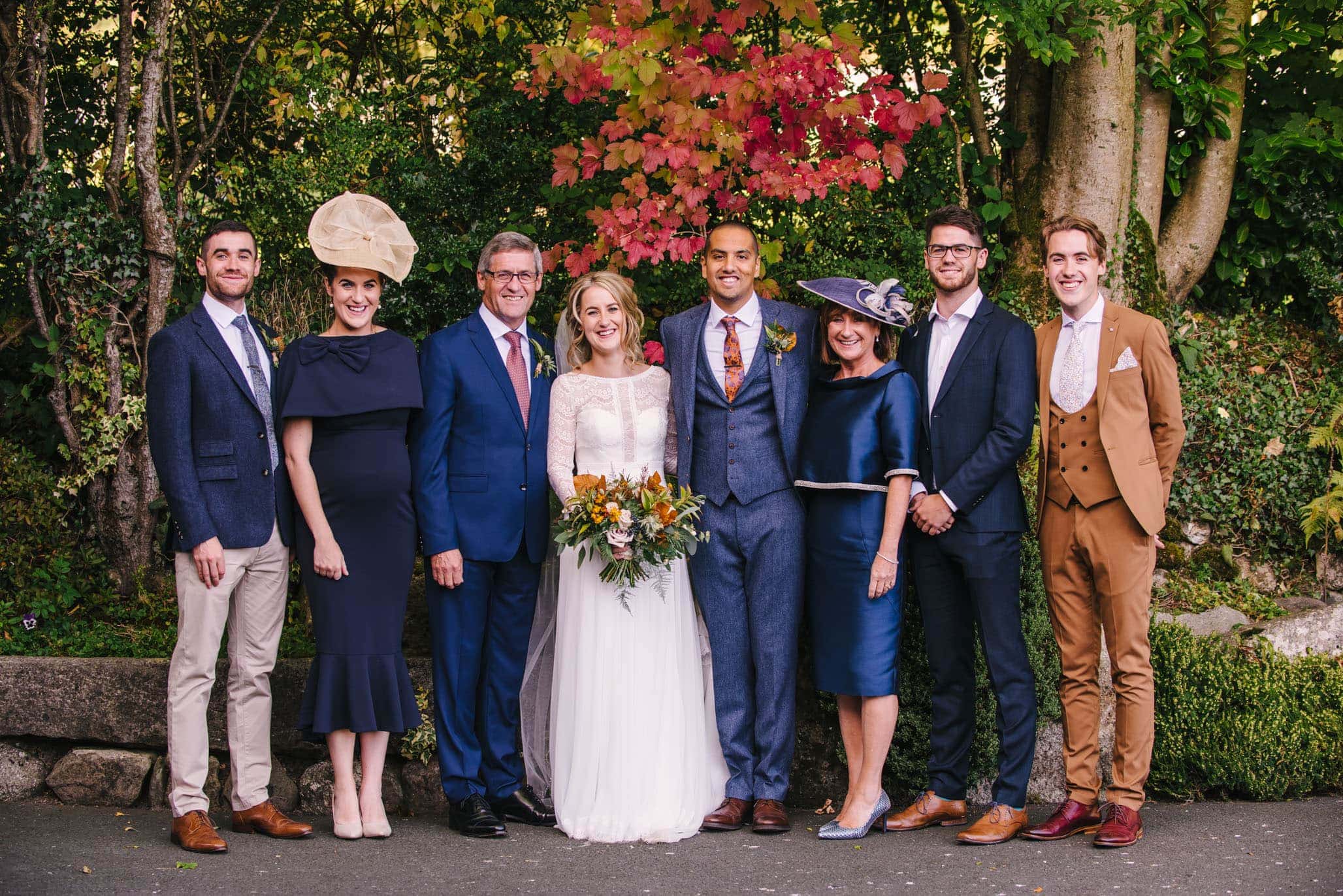 Do you like artistic wedding photography?
These are known as alternative wedding photographers. They use different angles, mirrors and layers in their photography in a contemporary and unique way. They use poses and give plenty of direction too.
I like all the styles, what do I do?
Yeap, most couples do and luckily enough most wedding photographers cover the different styles. Obviously some will shine in specific areas so if you really want artistic shots then make sure to book a wedding photographer that highlights mostly creative work but don't expect them to be a ninja getting all the candids too.
With experience a good wedding photographer will have a unique look and consistency throughout all their photos from the candids to the creative editorial pieces. A professional will be able to direct you on the day when required and stay out of your way during the event. I'm more than capable in covering all the styles mentioned above but I like to meet my client's expectations. This means good communication before the day on what photos they deem the most valuable and how to achieve these photos. All that takes is a quick discussion before the wedding day.
But if you had to choose just one style which would that be Phil?
I'm a documentary wedding photographer at heart. I think my portfolio throughout the years truly highlights my passion for reportage photography.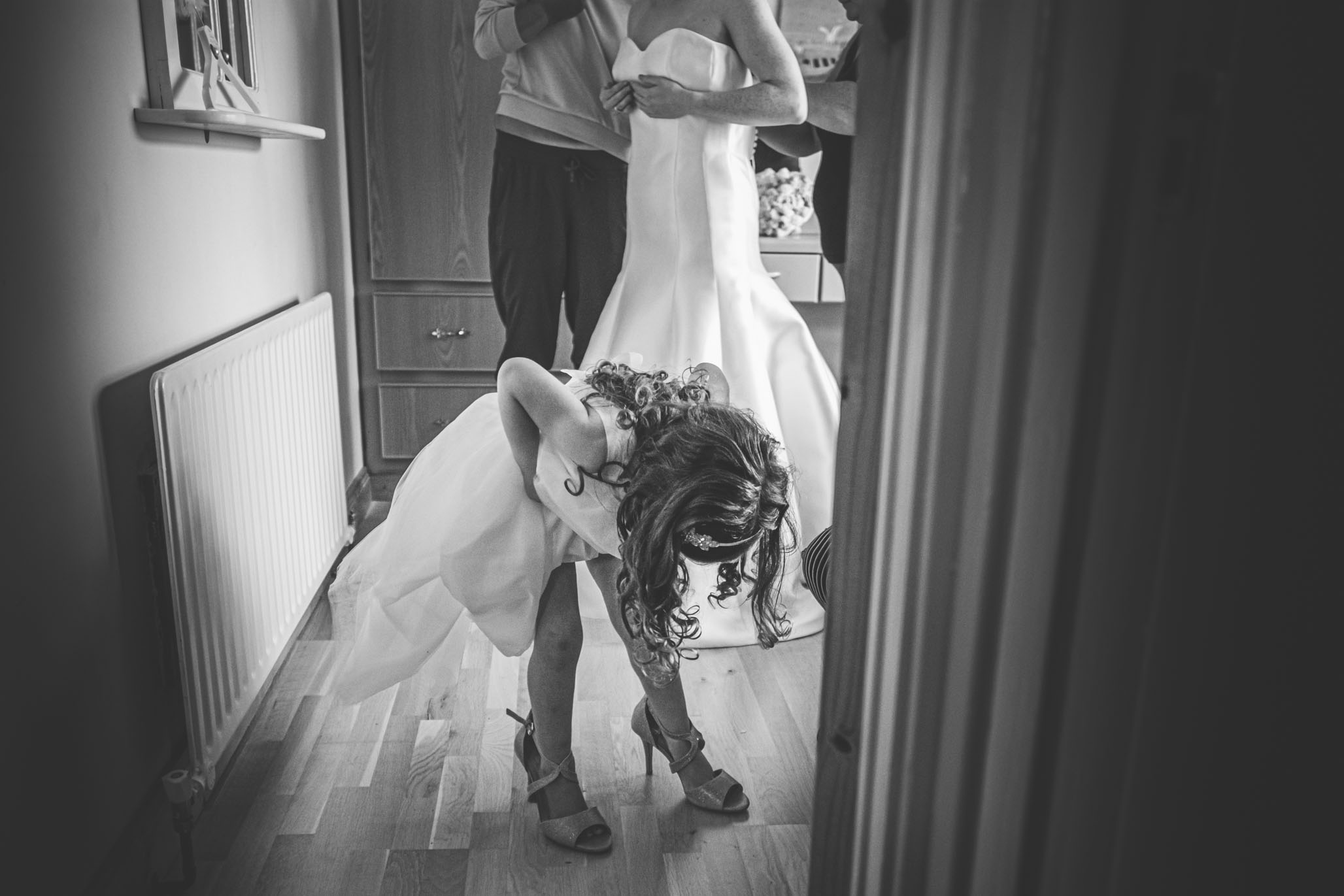 You can plan ahead with studio lighting set ups at the venue, you can research the poses you want the couples to do and list the family photos required beforehand. There is a definite formula for getting the posed or prompted photos right on the day. However reportage photography just happens and I just need to have the experience to be in the right place at the right time at the right angle with the right camera set up to capture this beautifully unscripted thing before my eyes! It's all very exhilarating and nothing beats the moment when you've recorded it just as it happens.
What's the first thing I should look for when searching for Irish wedding photographers?
The photographer's real wedding galleries on their website is a good place to start. There's no point looking at just their best images which could be a collection of all their weddings to date. Think about how your day should be covered? Do you want just a few good posed photos or do you want the story told in an unobtrusive but stylish documentary manner with some EPIC couple shots worthy of hanging over the mantelpiece in a giant frame ? A wedding photographer's real wedding gallery should hold at least 300 photos of a couple's day ( I deliver between 500 – 800 photos). It should have all the key moments of the day that you want to remember in a style that is pleasing to your eye. If you're scrolling through their blog of another couple's wedding thinking you'd be thrilled if these were your photos then get in touch quickly! These type of photographers book up fast!
Things to look out for on a wedding photographer's website:
Real weddings from real couples at similar venues that you've booked.

A visual consistency in the galleries – for example, regardless if it's a ceremony in a church or in the woods. Each gallery should capture all the key moments that make up the wedding day. Their signature style you expect should be present in every blog.

Go back to older weddings from about 3 – 5 years ago. Most photographers would have deleted these as their skills progress. It's a good sign if the photos from 5 – 10 years still deliver the same wow factor as today. Editing styles often develop with the latest fads (instagram filters). Does the photographer's images date quickly? Was it just a gimmick colour filter he used at the time? Currently the latest trend is to desaturate all the greens in photography. People no longer have accurate skin tones and look somewhat orangey peach. Is that okay with you or is it sooooo 2019?

Do you want to go back and look at their website thoroughly? Has it been bookmarked? Have you left it open in a tab on your browser? If the answer is yes, then what are you waiting for!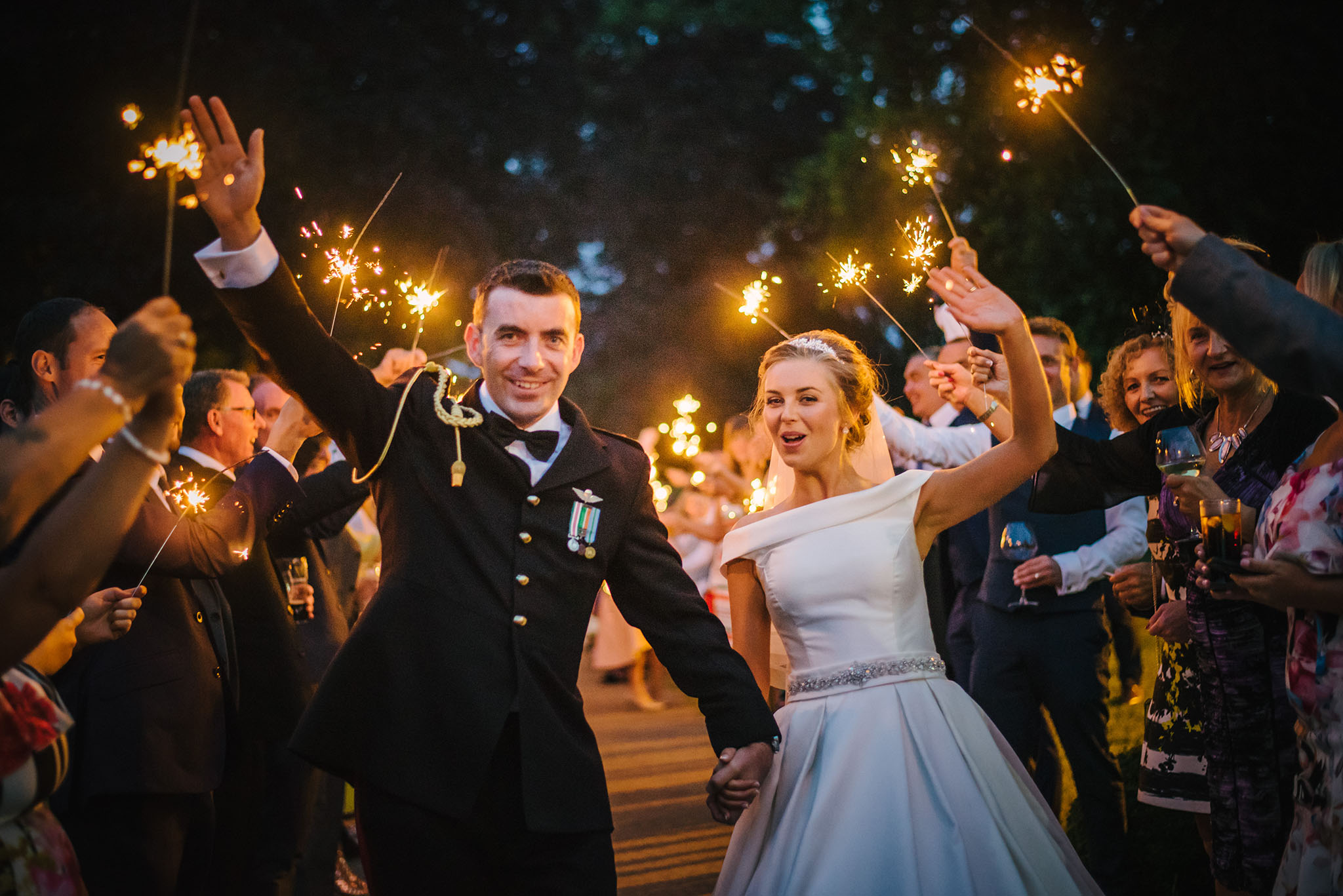 So, I've found a wedding photographer with a style that I like, what next?
Get in touch. Tell them who you are and what you'd like on the day, let them know the date and the venues. The more details the better and expect a reply that caters to your individual questions. Personally, I would call the photographer. When it comes to the service industry the first point of contact means so much to me. A photographer should be polite, informative, understanding and most of all easy to talk to immediately. That's the thing about good wedding photographers, they can relate to people instantaneously. A good photographer, doesn't just have creative eyes, they've a great set of ears to listen to what's being asked before the day, on the day and after the day. Most importantly they have the confidence and professional experience to deliver!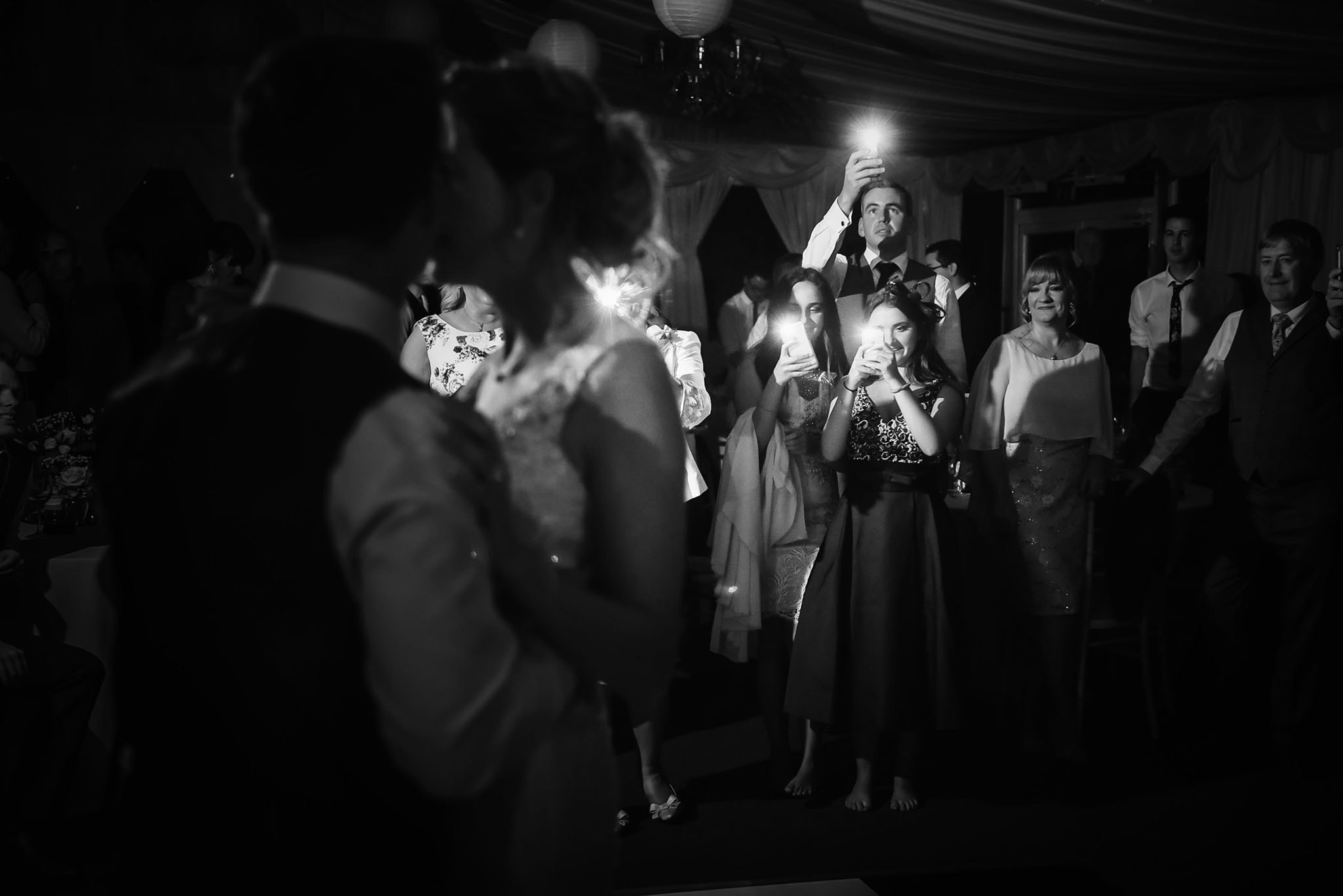 What do I ask wedding photographers?
This is where a phone call or a meeting is so important. Emails eat up a lot of a photographer's time and they'll send you a generic template to cover all the basics so if possible try and find their FAQ page. You can find mine here –
Most importantly though ask:
Can you see a couple's gallery? Some couples may have given permission to their photographer to showcase their gallery to potential clients. I'd always show my clients galleries in person, whether meeting them somewhere convenient or over a skype video call. Seeing another couple's wedding gallery at the same venue as yourselves can give you a real insight into how your own day will look at the venue. With the photographer there to lead you through the gallery, they can give you invaluable advice on how the venues run the day and where's the best place to be photographed according to the season(weather) you're getting married.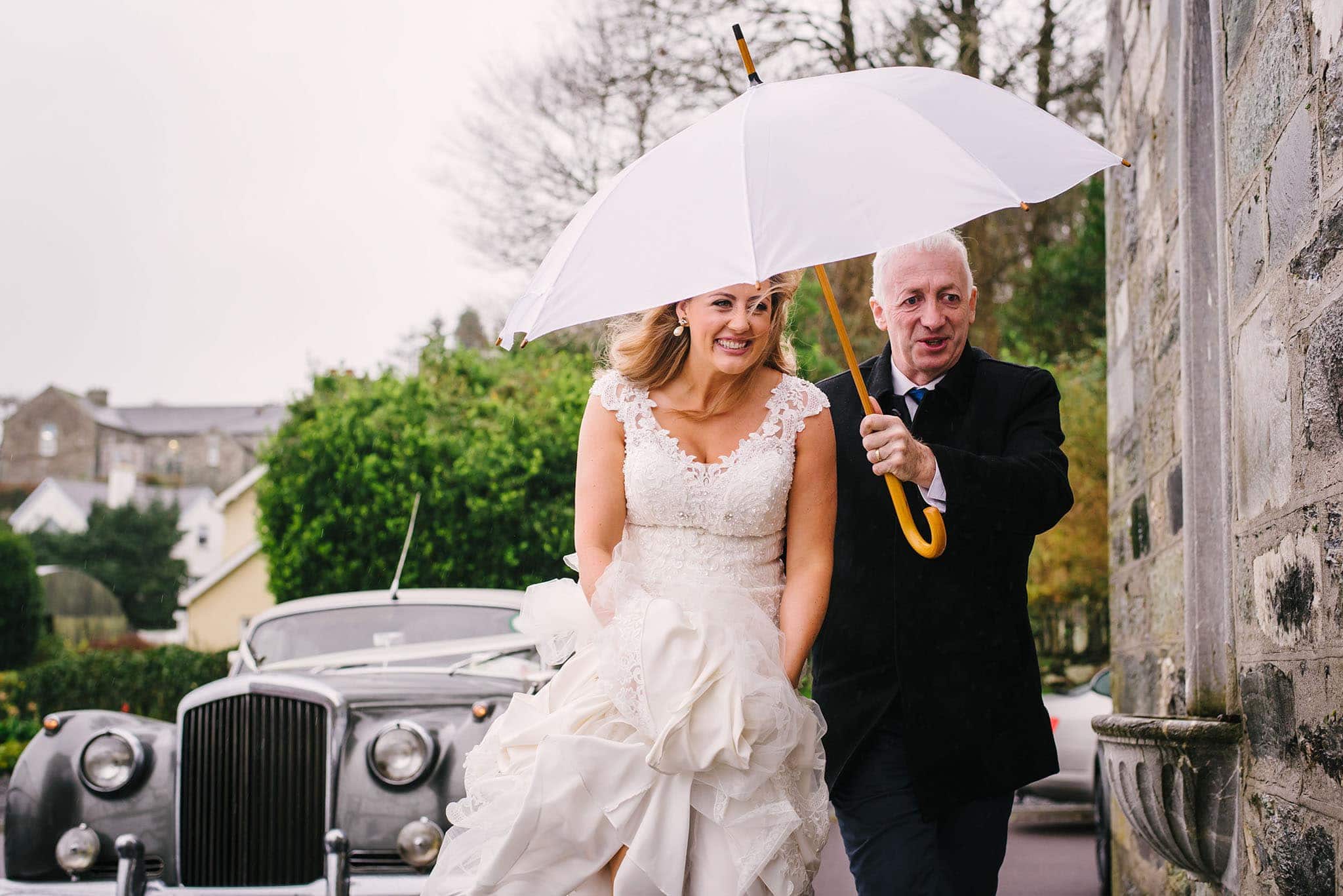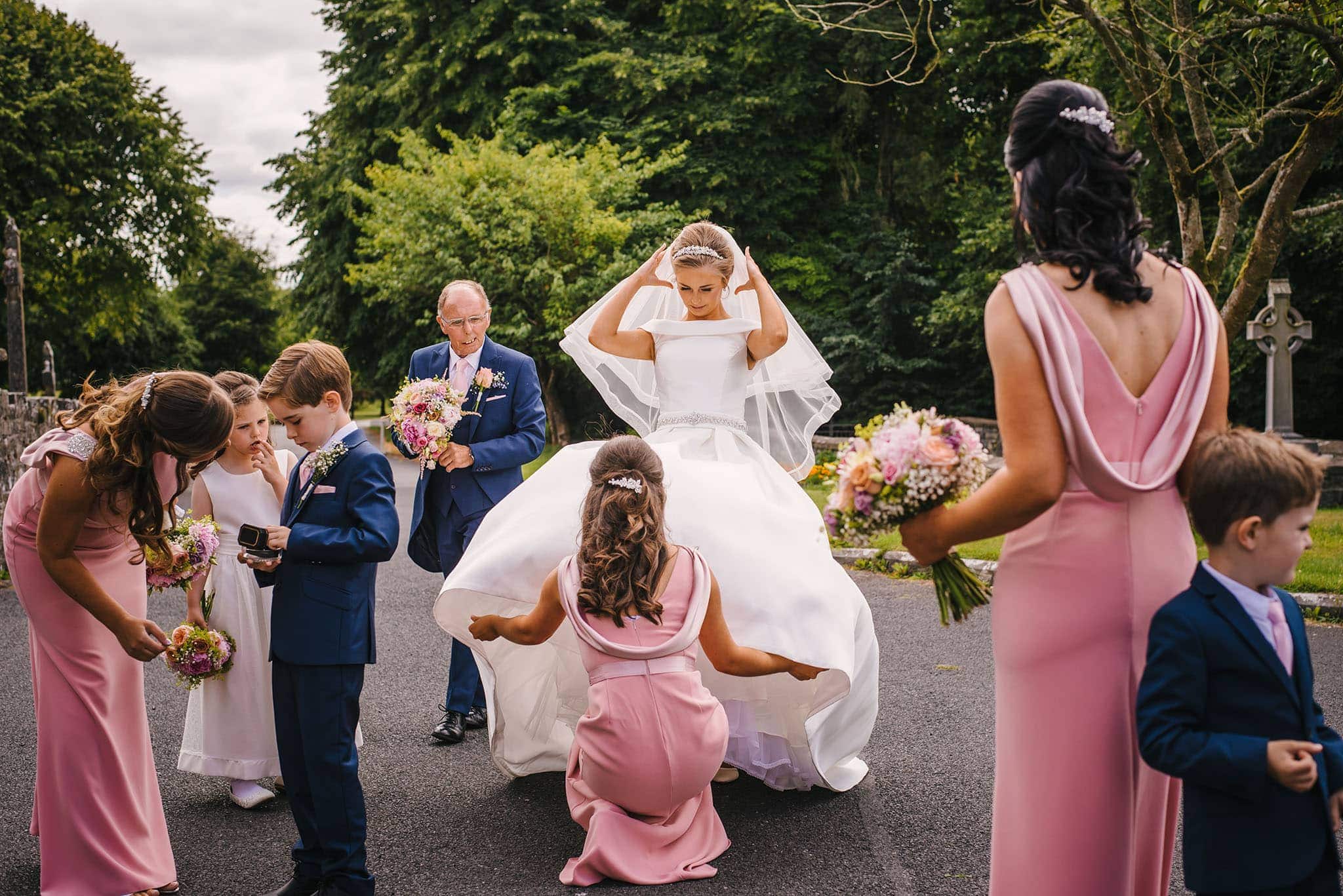 Can you see some albums? Here's where a photographer really shines. Their albums should be an heirloom of a couple's wedding day. The album should last throughout the years using only the best printing methods.  Most importantly it should tell the tale of your day in a visually appealing manner. If their sample albums of a real wedding doesn't appeal to you then quickly move on! I always showcase my albums in person or through videos!
Are there hidden costs? Do the prices reflect travel to your venue, a photographer from Dublin covering a wedding in St. Stephens Green may not charge additional costs but the photographer from Mayo might include accommodation, parking, meals and tolls costs. Saying all that, a local photographer doesn't always mean a better photographer.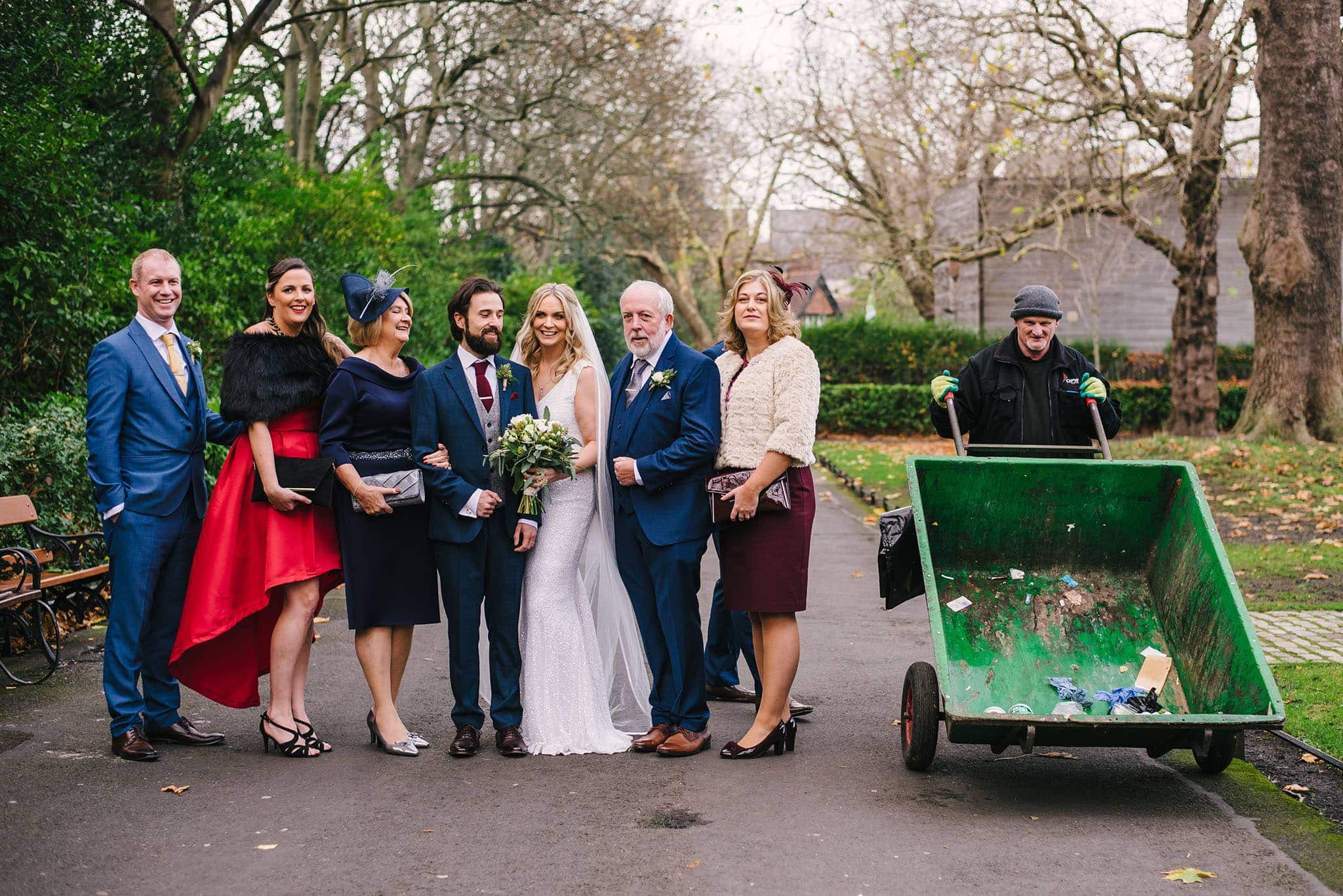 Do they have insurance? – public liability, professional indemnity? Without insurance your photographer may not be allowed to work at your venue! Ask to see their insurance papers. Give us a goo is fully insured and compliant.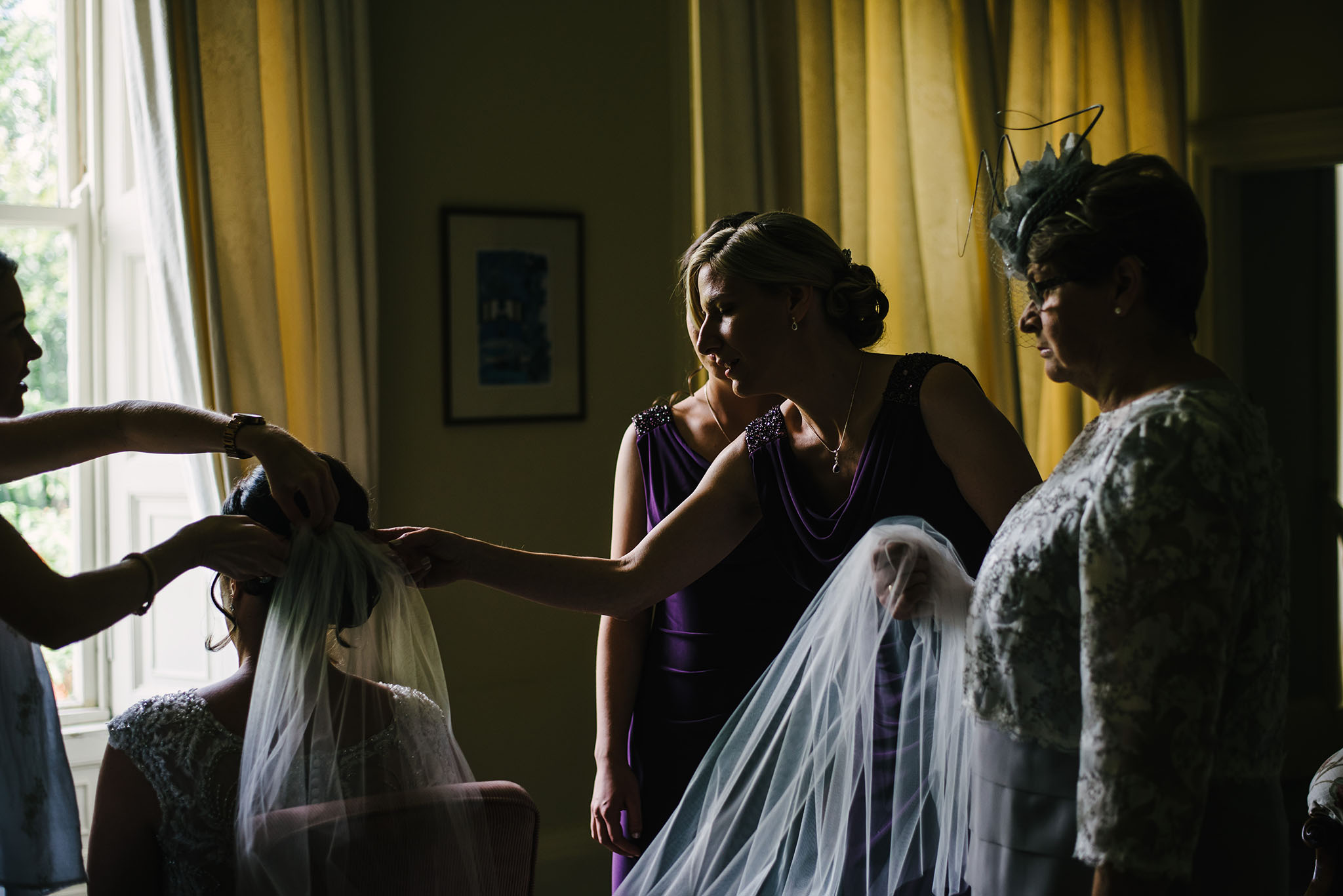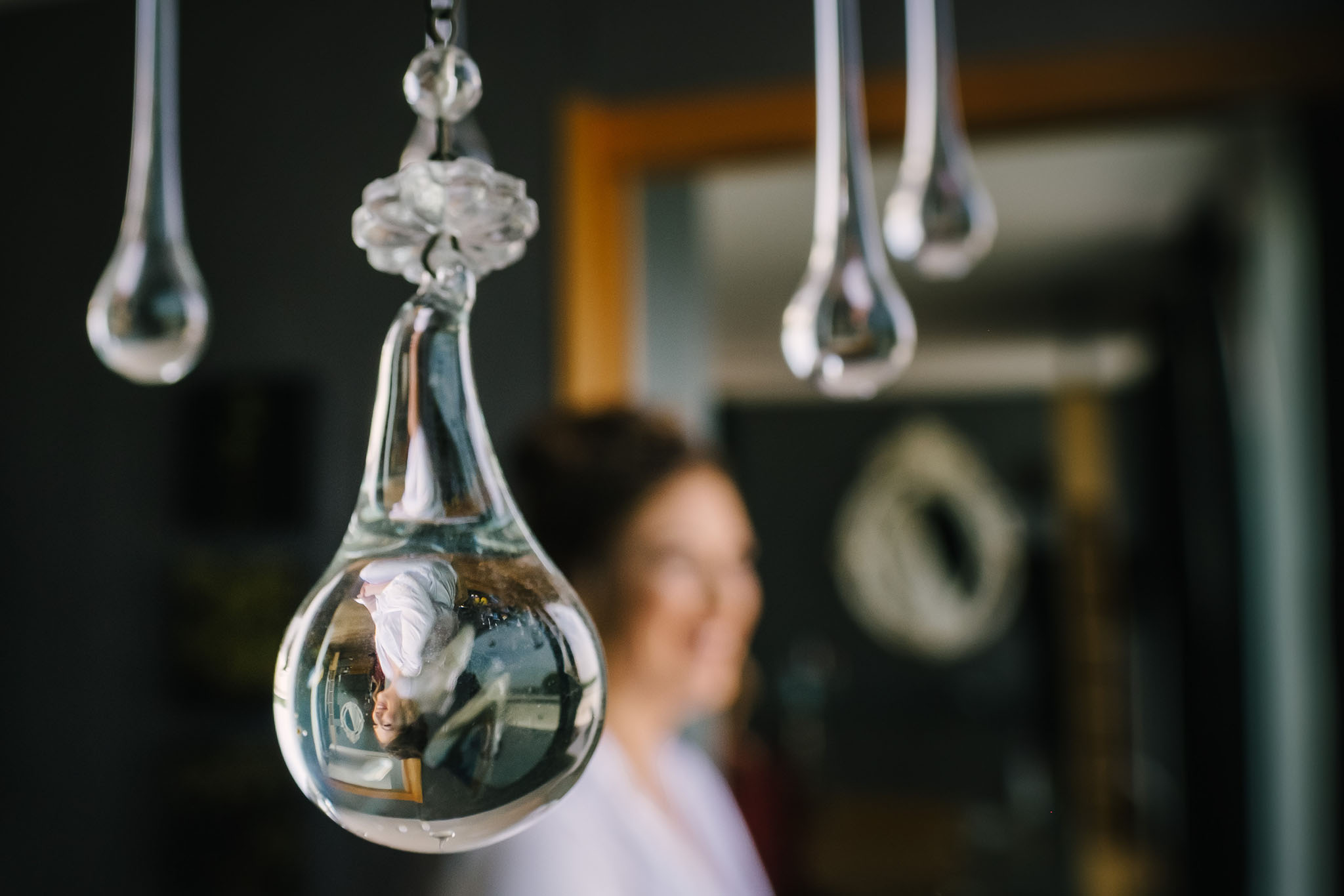 Do they have back up equipment? – How many cameras do they hold on their person on the day? Lets say during the vows their camera malfunctions. Do they have another camera on their person or is it in the boot of their car? What if a lens breaks down? Do they have back up lenses? How do they back up photos?
Personally, I carry two to three cameras with me at all times and have back up lenses for all of them. Over the last 11 years I've had many a camera and lens malfunction but thankfully was able to continue working without interrupting the flow of the day. My images are backed up on the day and later stored on hard drives and cloud storage.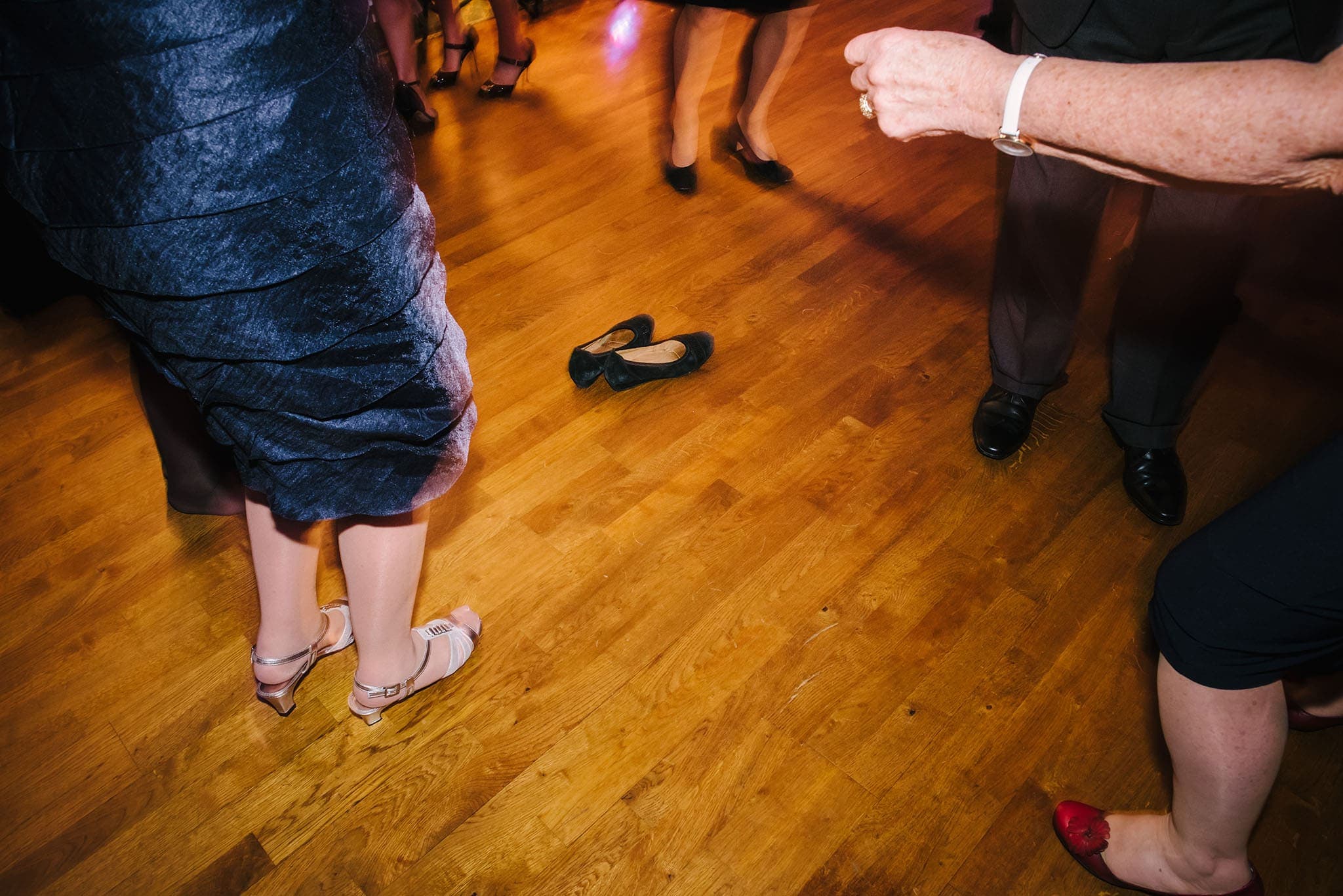 What about a 2nd photographer to cover the candids? – Personally I don't like shooting with a 2nd photographer for the whole day. No matter how good the professional relationship, people will feel even more self conscious having two people cover your day. Especially if it's a small venue and you already have a videographer. I'm exceptionally capable of getting all the key moments without another shooter and I can do so in a discrete manner too. All it takes is good time management. However, I appreciate that I can't clone myself to photograph the groom in the morning if he's getting ready somewhere far away. In this case, a 2nd professional wedding photographer for just the morning prep of the groom can be arranged for an additional fee.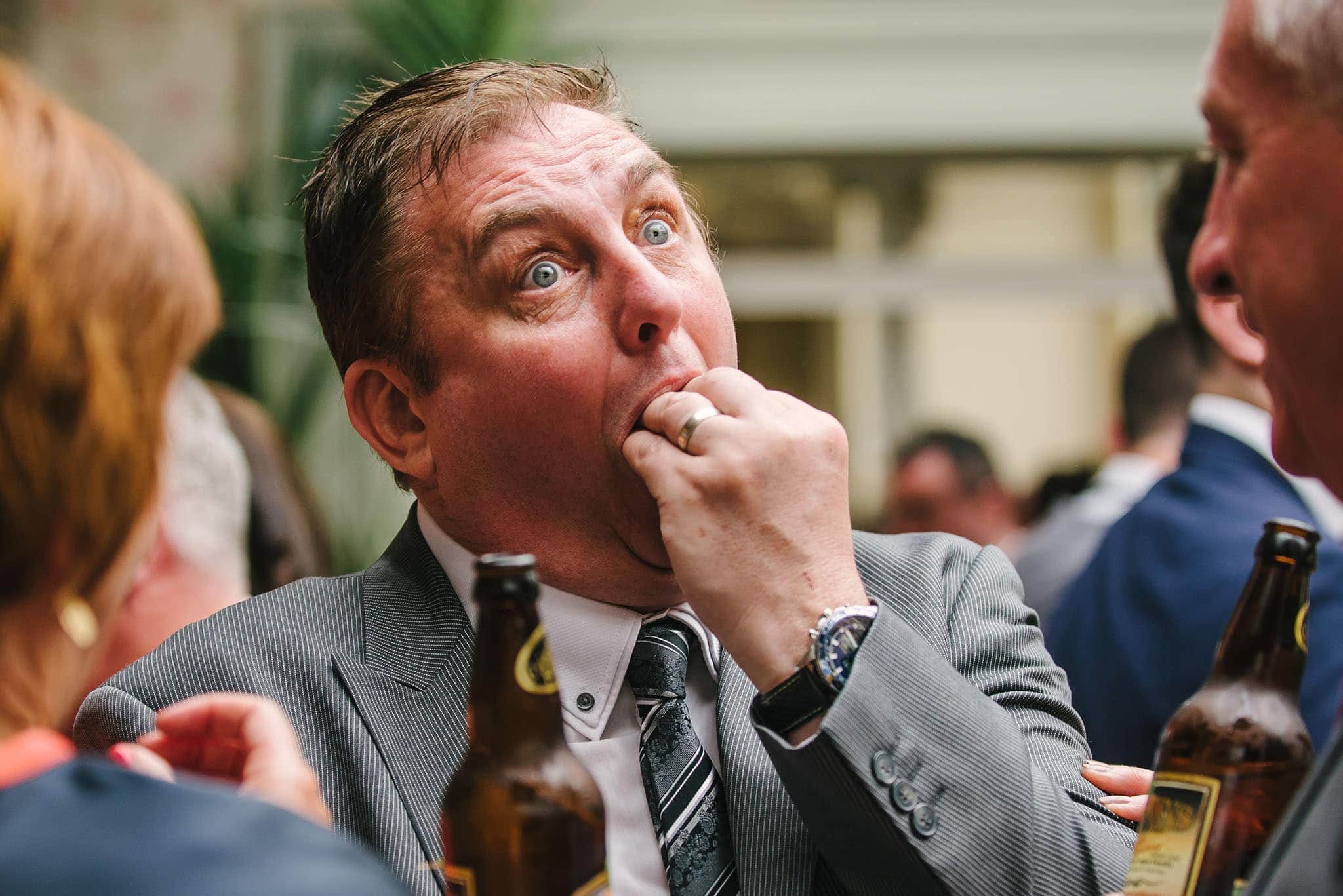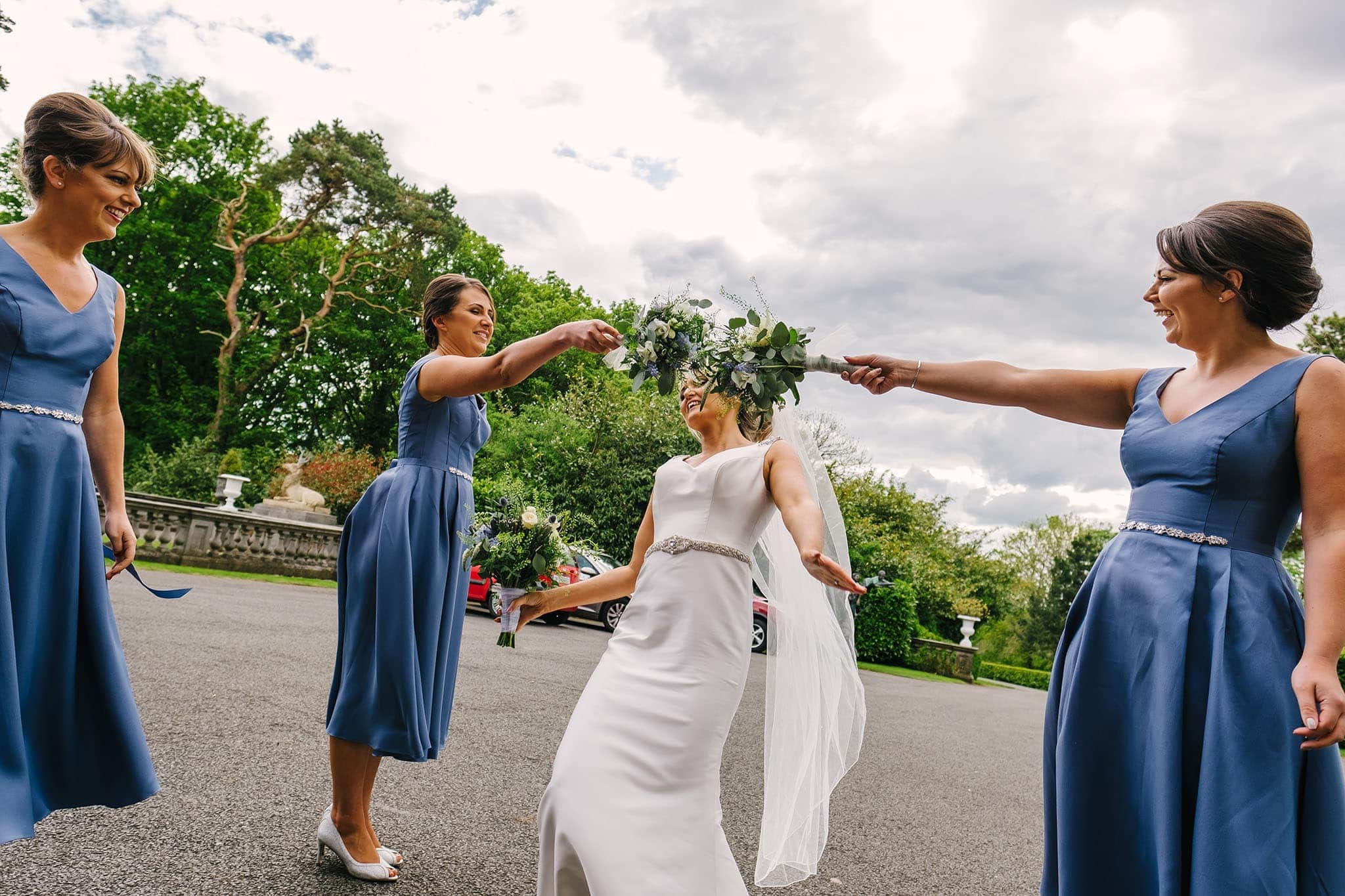 What if they're sick on the day? This can happen to any service you book. However, a good photographer will have a good network of photographers they can rely on to take on your wedding at the same price. I've had to do this in the past when I broke my own ribs and got another professional photographer that I trusted to cover the job. The couple were thrilled with him on the day and I felt relieved that I could offer them the service. I've since put myself on the HSE waiting list for titanium ribs 😉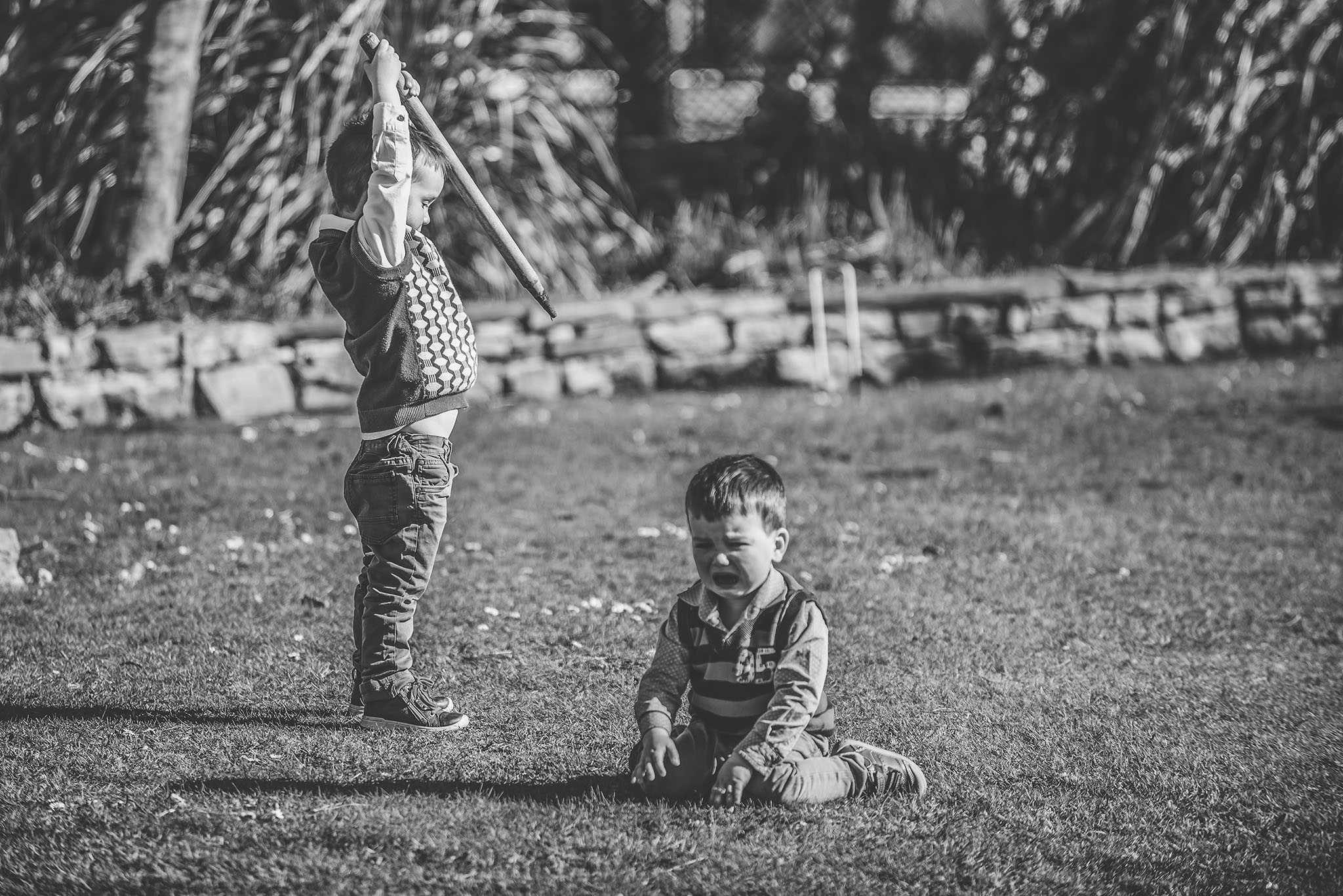 What if it pours rain or it's too dark and cold outside? – Here's where an experienced wedding photographer knows how to still get professional photos despite the weather. A pro will have a portable studio kit with them so they can control the lighting no matter where they shoot. This means your family photos and couple shots inside the venue will look as good as a fashion shoot indoors. I have about four strobes (lights) with me on the day. I find a beautiful room and light the family and couple indoors. Alternatively, I use natural window light too.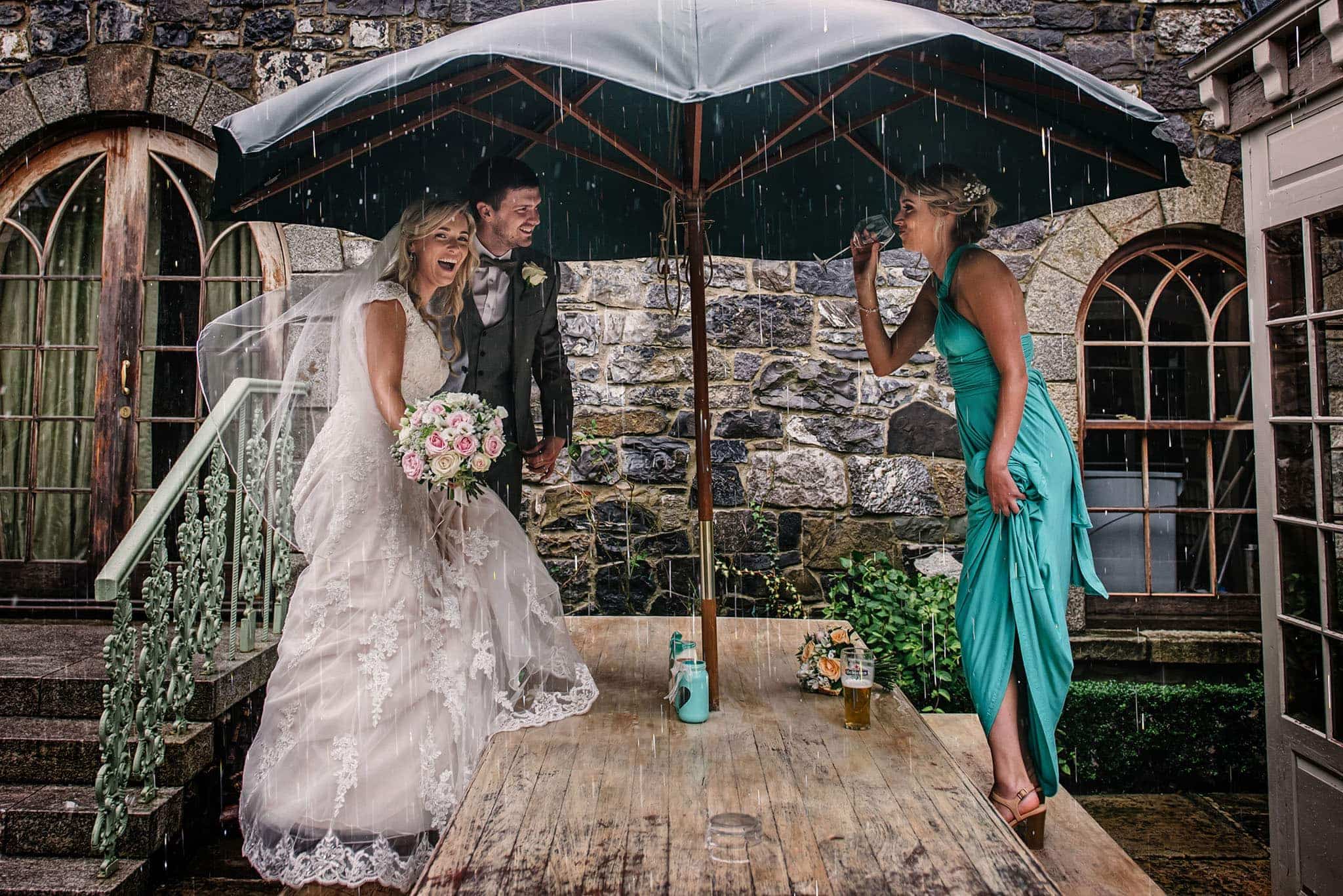 How long before you receive the photos? – Most photographers should be able to get your photos back to you within 6 – 8 weeks. I try to get them back to you within 3 weeks. It all comes down to having a good administrative workflow. Some photographers take longer and that's because they might cover 70 – 80 weddings a year or they edit their photos heavily. Personally I cover roughly 50 weddings a year and maintain a good work balance.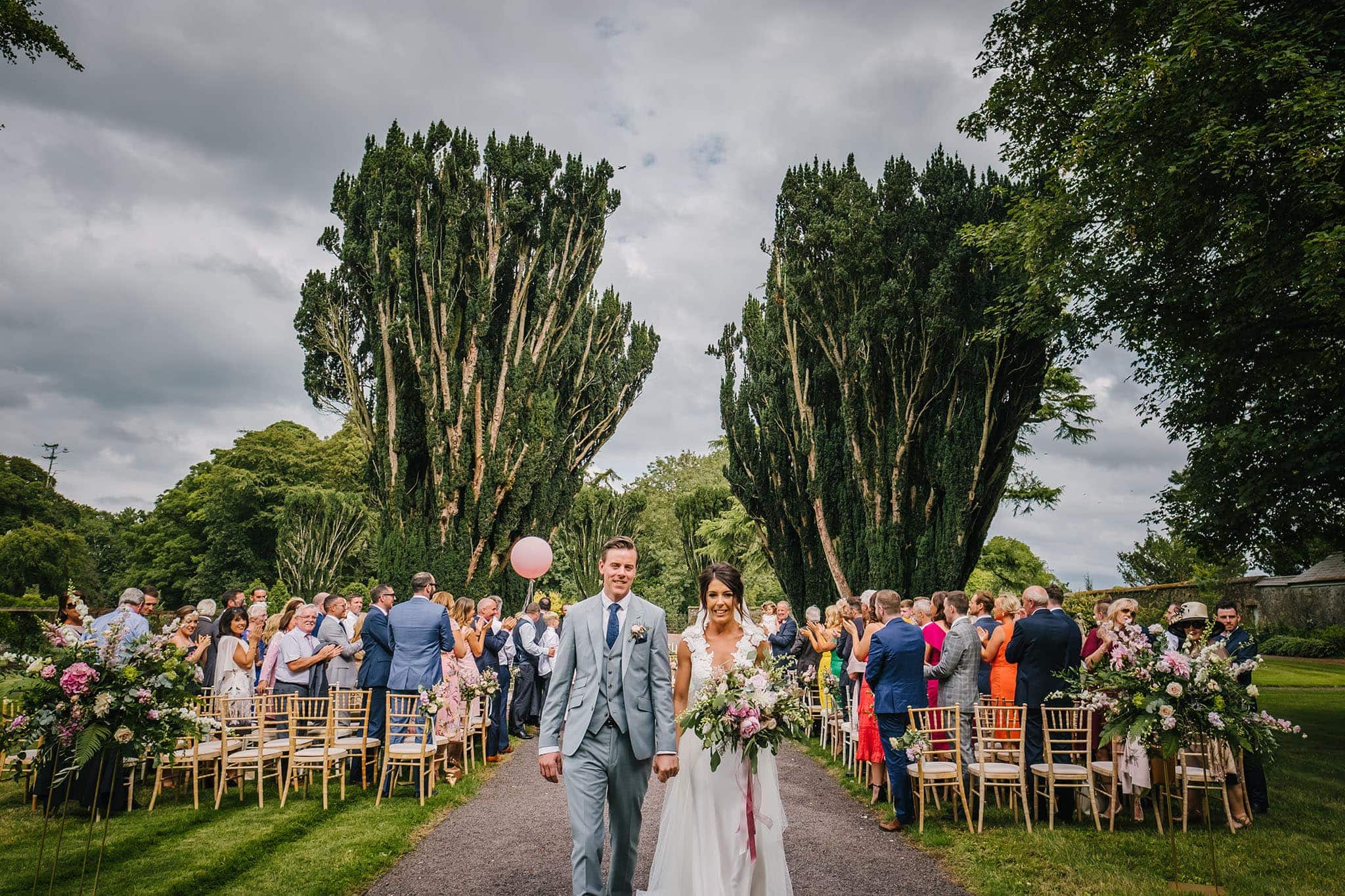 How will I receive my photos? – Most photographers provide an online gallery for 6 months and deliver the photos in a USB format. I provide a lifetime gallery (for as long as the service continues) and I remind clients to download and store them using Dropbox or Onedrive or any other free cloud storage. If you really want I can offer you a USB too but make sure you store it somewhere safe.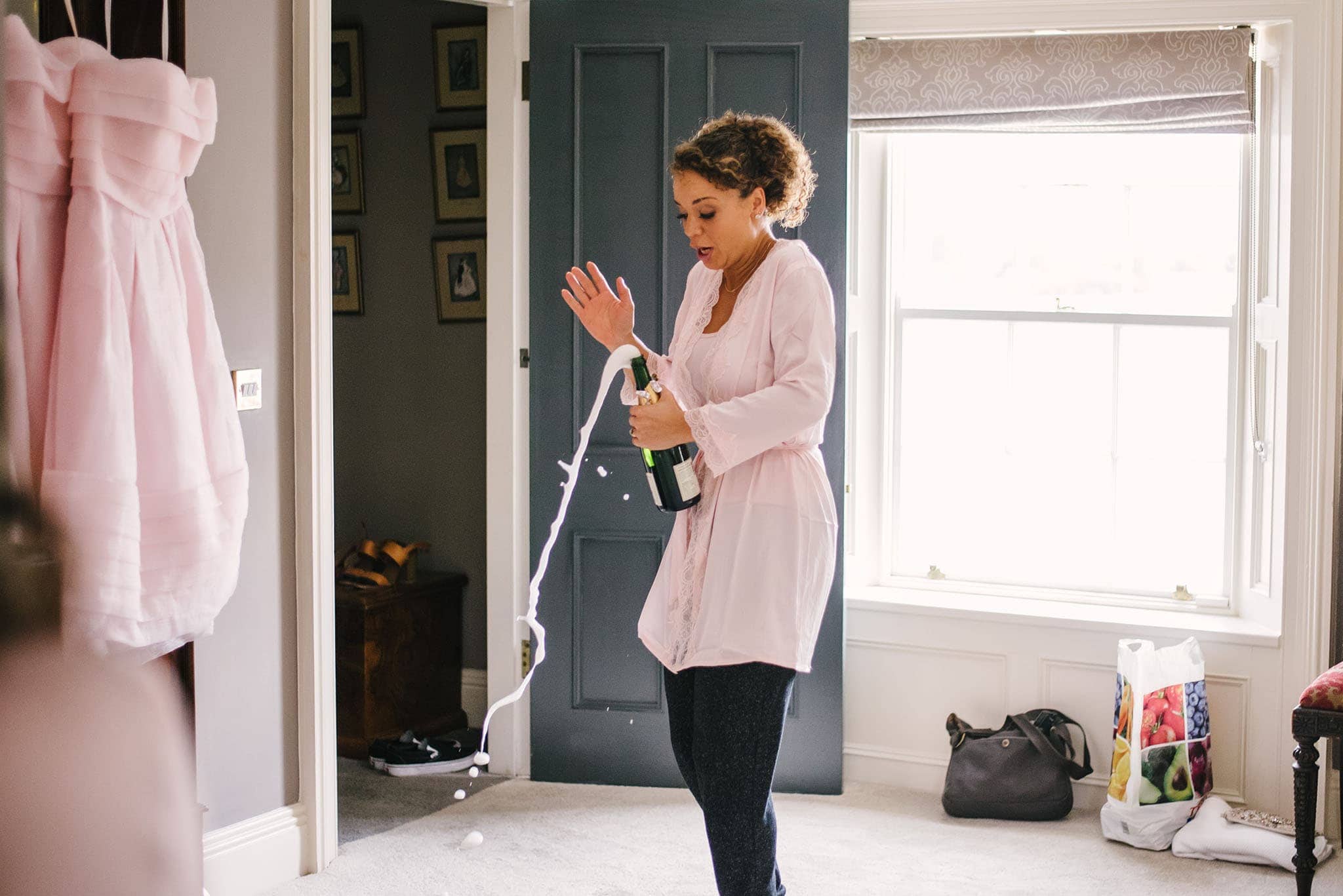 What about USBs? -They come in all sizes and all types from traditional plastic casings to bamboo or even snakeskin. Sometimes they'll be presented in a little box of straw or moss but just how good are these personalised photographer USBs? I trust they'll last awhile but not too long. I've tried them all from different manufacturers and they just aren't as good as professional USB brand names such as Sandisk or Lexar or Sony. It's much safer to store your photos online on different servers or better yet, get an album or prints or both! Also, remember CD's and DVD's ? Do you even have a CD player that can read photos anymore? Will USB 2 and 3 go the same way? I think so…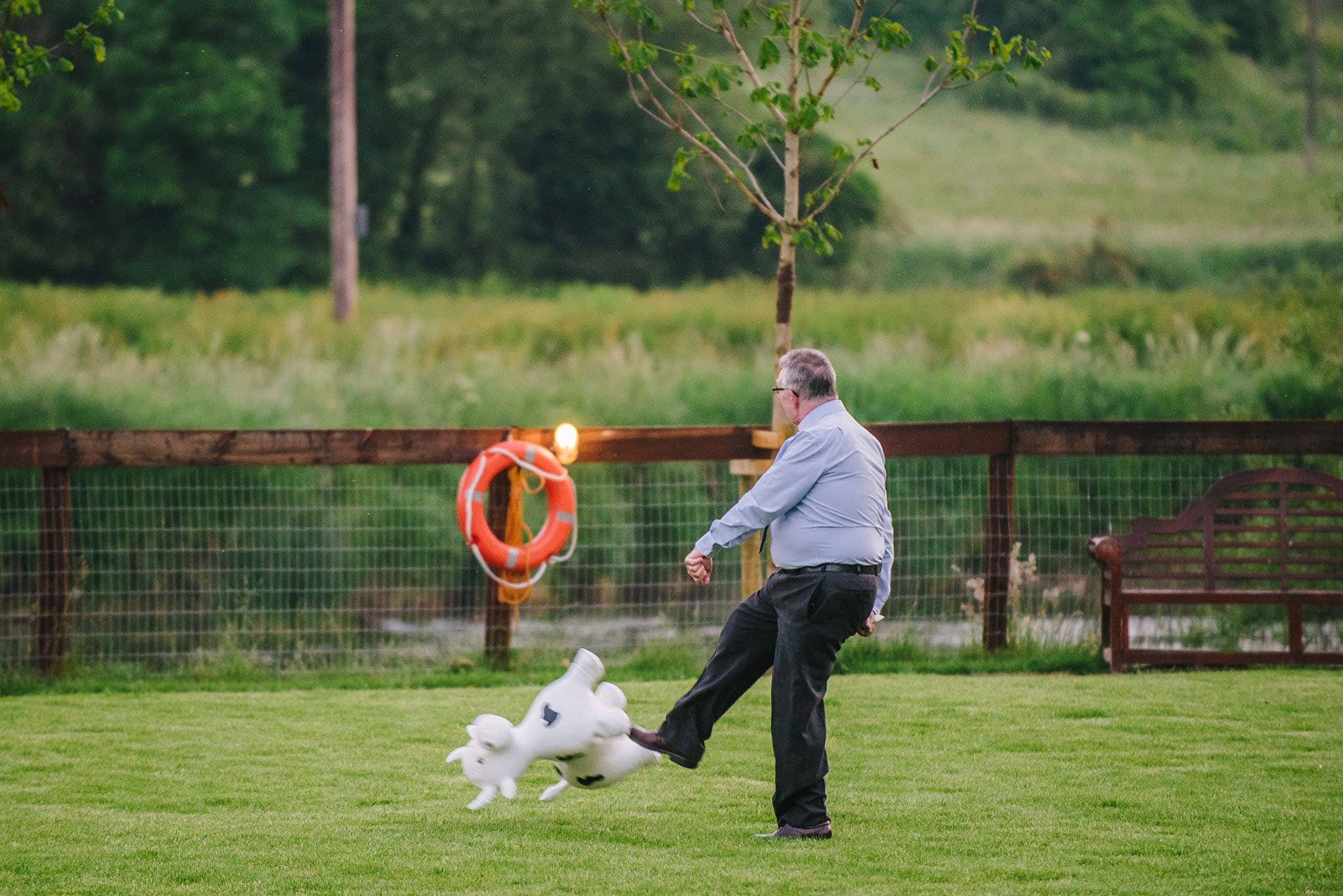 What about a videographer? – If the budget allows then absolutely! One of the biggest regrets from couples is not getting video. There are so many good videographers out there with various styles and I can happily recommend several that I work with over the last 11 years! There are also some that just get in the way. They may have amazing footage but they're always about 1 metre away from you at all times. Or have about 3 – 4 cameras on tripods surrounding you. Do you want that? Do you want photos of a videographer behind you as you walk into a room? Or photos of several tripods on the altar? I like to work with videographers who communicate with me on the day. We have a natural flow that eases the couple. Sometimes we shoot side by side or take turns to get footage required. The videographers I work with know I like to shoot lots of candids and give the couple lots of space so that the real moments can develop naturally without direction. They're jovial and keep the moments real.  I'm not a big fan of small weddings with 2 – 3 videographers. It's so difficult to get a shot of a bride getting ready in a small room without having a videographer in the way. It's not their fault. They're just trying to do their job too. It's just a case of too many cooks in the kitchen.
It's so easy to FAKE NEWS and even easier to set up a website and steal images. How do I know if a photographer is genuine?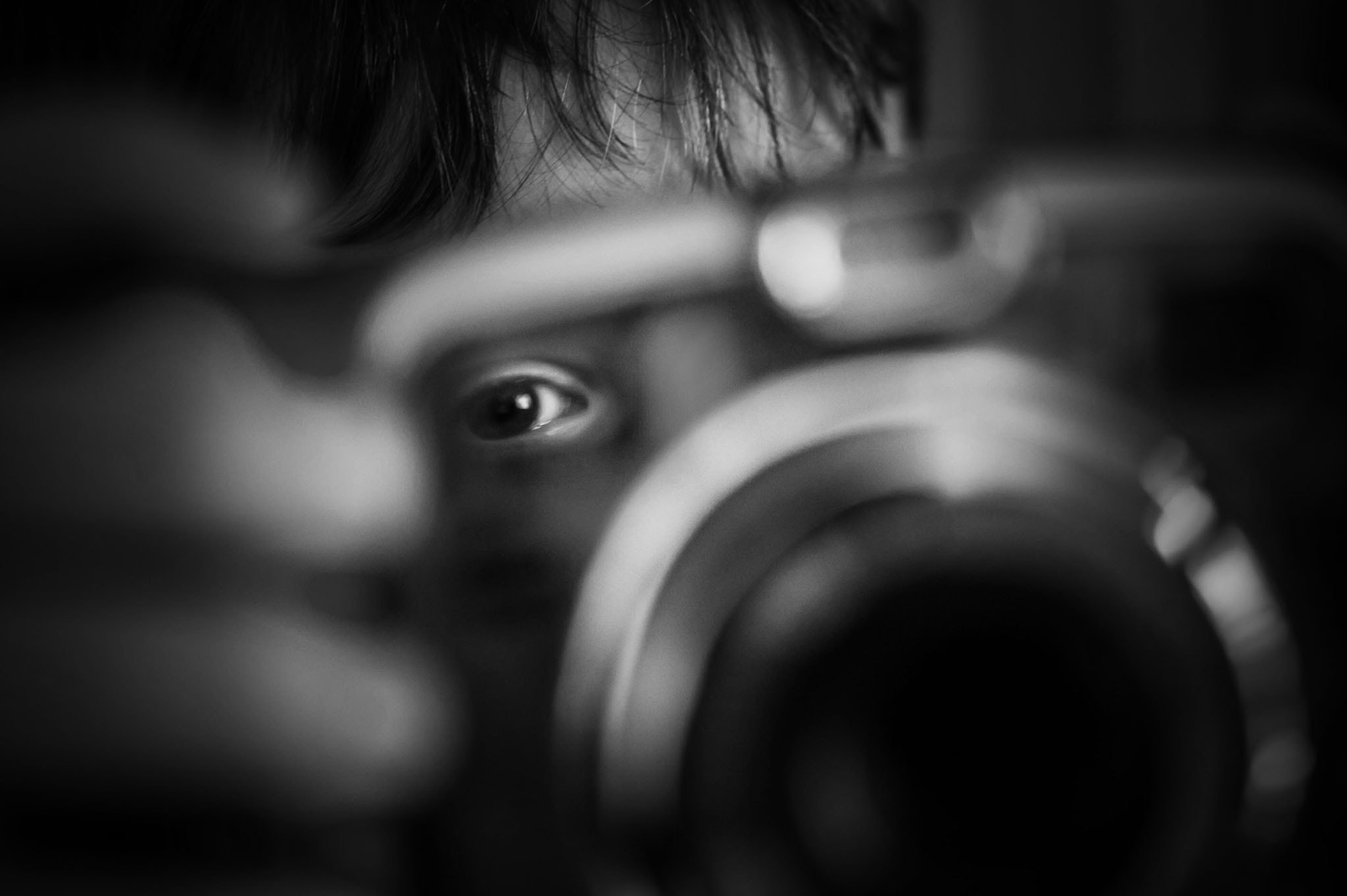 This is a real concern these days. Not enough can be said about public testimonials. My google reviews can be found below. Also, check to see how long they've been in business. Do they have a registered business number? Are they VAT registered? Word of mouth from friends or even friends of friends speaks volumes. Follow them on Instagram or Facebook. They should post good content regularly. Ask the venue if they've heard of them before? Ask make up artists and hair stylists. It's a small industry and the good suppliers all know of each other.
There's also the IPPVA – Irish Professional Photographers and Videographers Asscociation. The IPPVA requires that members adhere to a strict code of conduct and carry out their business dealings in a professional manner. It's not easy to become a member and word spreads fast if any photographer does not stick with the rules. And yes, I am a member 🙂
Also, I would trust most photographers on One FAB Day. They only allow reputable photographers to advertise with them unlike many of the other wedding directories.
How do I secure booking a photographer?
A non refundable booking fee or deposit is usually paid. I take these via online bank transfer or credit card payments. A contract must also be signed and a receipt of payment delivered.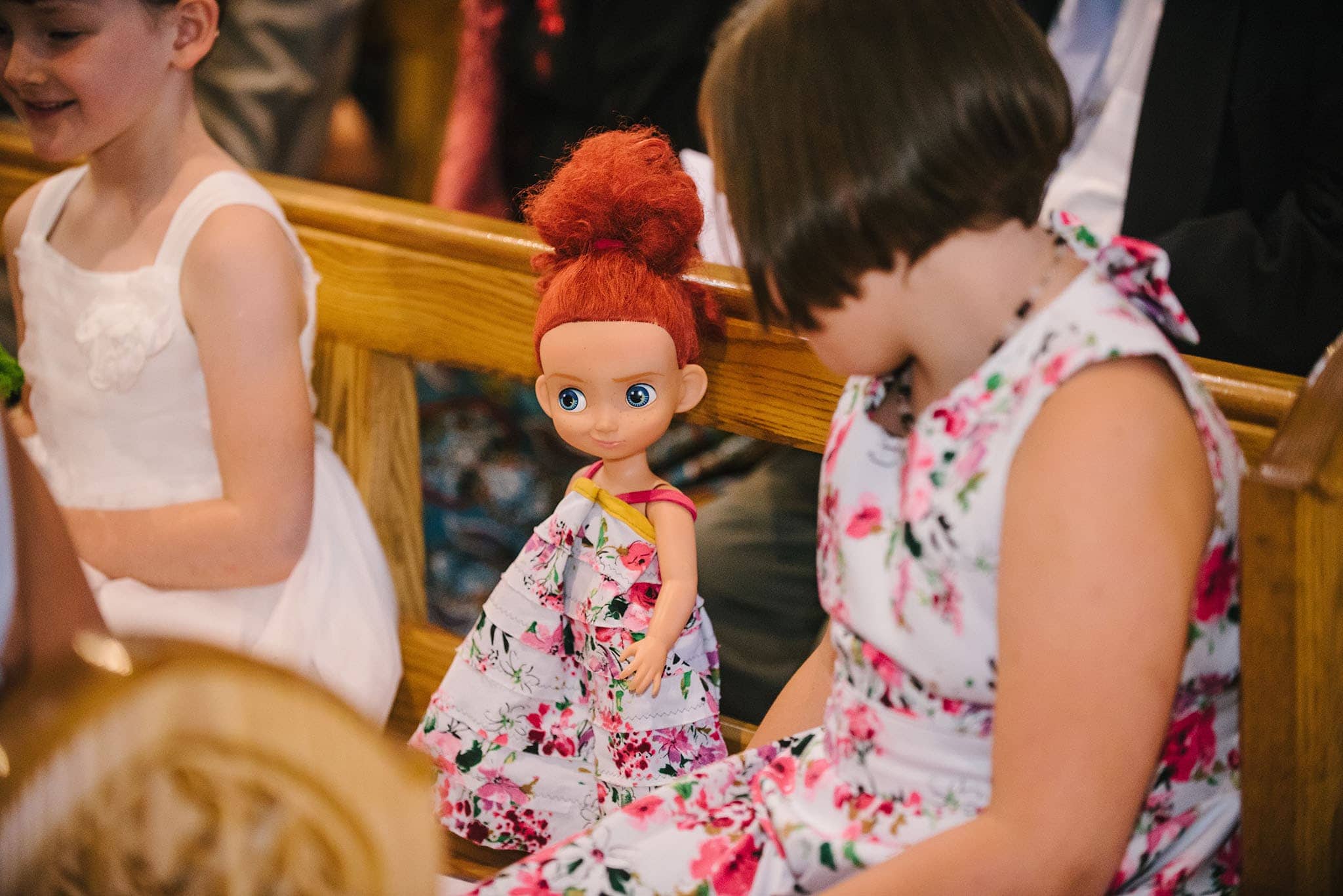 Anything else I should do after booking a photographer?
Not really, maybe keep in touch with a gentle reminder of the wedding date. I've heard of photographers double booking the day by accident. If this is the case then at least they'll have time to source a new one. Scary thought eh? Other than that, maybe keep a Pinterest board of photos you like or a shot list of photos you would love to have. Most photographers hate this, it gives them dizzying heart palpitations and feelings that they can't be trusted to do their job. I understand a couple wanting certain photos and appreciate their passion for photography. I will go through the photos to get an idea of your expectations. Most of the time I will naturally get them in my own unique way. Trust goes both ways. So that's about it for choosing the right wedding photographer. If you have any questions feel free to get in touch. I'm more than happy to go through your day in detail!