A ceremony amidst 100 year old Yew Trees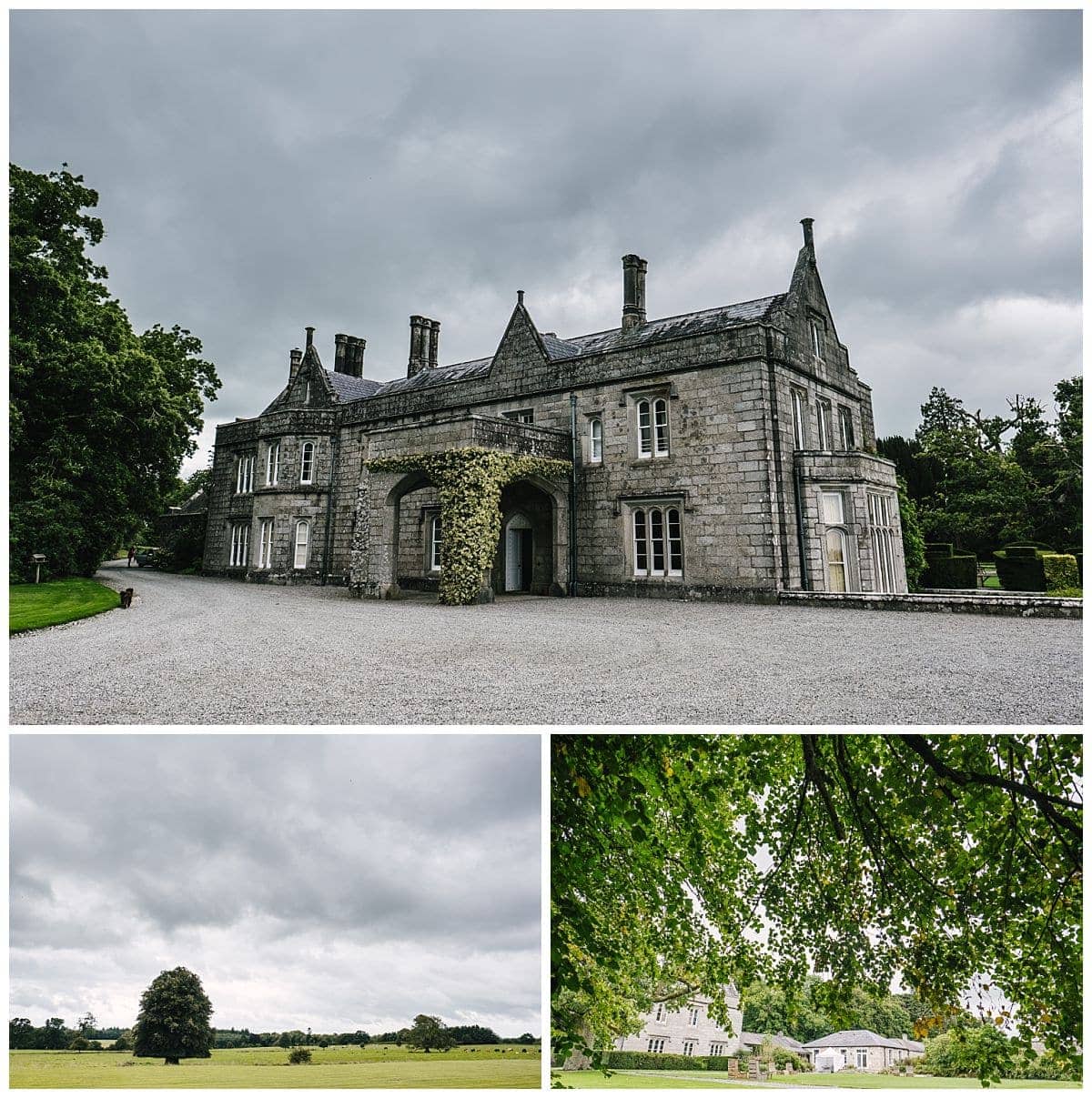 I've been wanting to be a Lisnavagh House Wedding Photographer for so long now and when the opportunity arose I pretty much jumped on Charlotte and Rhy's wedding. I must have sounded like a desperate wedding photographer through the emails! Lisnavagh House is a stunning venue steeped in history, dating as far back as 1702 with the Bunbury family descending from a Norman knight who served with William the Conqueror in the Battle of Hastings in 1066! How's that for a family lineage?
The estate has since been divvied up to support the Lisnavagh Timber Project and Lisnavagh House itself is an established venue for weddings and bespoke events. The grounds have to be seen to be believed. There's over 600 acres but you don't have to walk far to take your breath away. The 100 year old yew trees where Charlotte and Rhys had their ceremony creates a wonderful atmosphere that takes the "walk down the aisle" to a whole new dimension.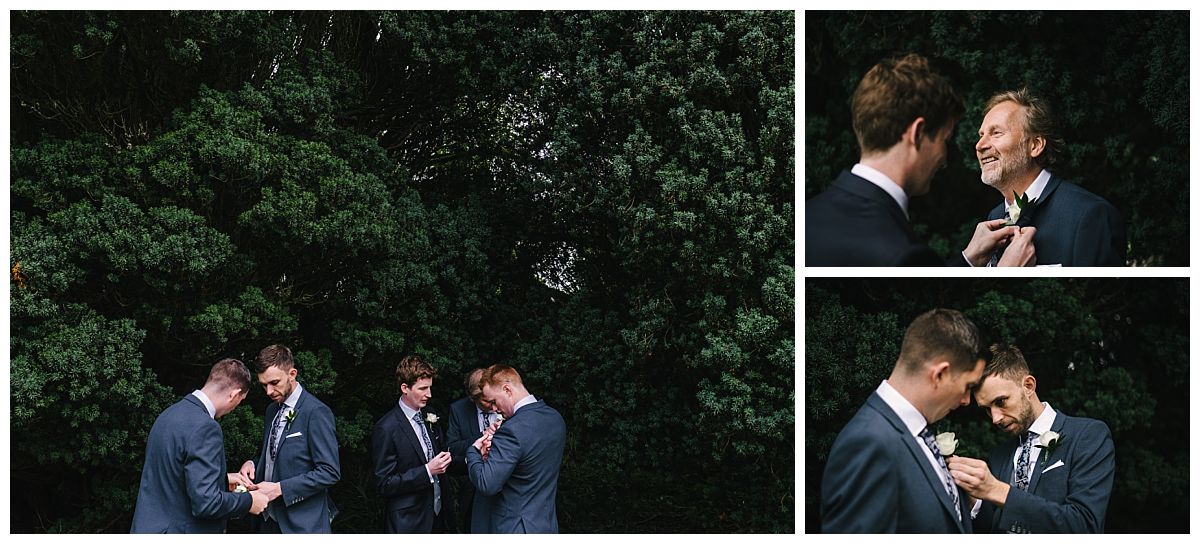 I met Rhys and the lads as they came from one of the cottages and photographed them around Lisnavagh House and gardens before meeting up with Charlotte stepping out of the bedroom where she was getting ready that morning. Both herself and Rhyss weren't concerned about the "wedding morning prep" wedding photos. Along the Hallway, there was a bathroom with a repeated floral design that screamed out Wes Anderson and Charlotte and the bridesmaids didn't think twice about getting their first photos photographed in between a toilet and a bath (Thanks again). It wasn't the easiest of requests upon meeting ye for the first time.
Despite the rainy morning, the weather cleared enough for them to walk through the gardens together and I couldn't be happier as a Lisnavagh house wedding photographer strolling through the moments. She took the Yew Walk with her mother clutched tightly to her side and Rhys's face said it all when he saw her for the first time. Absolutely magical.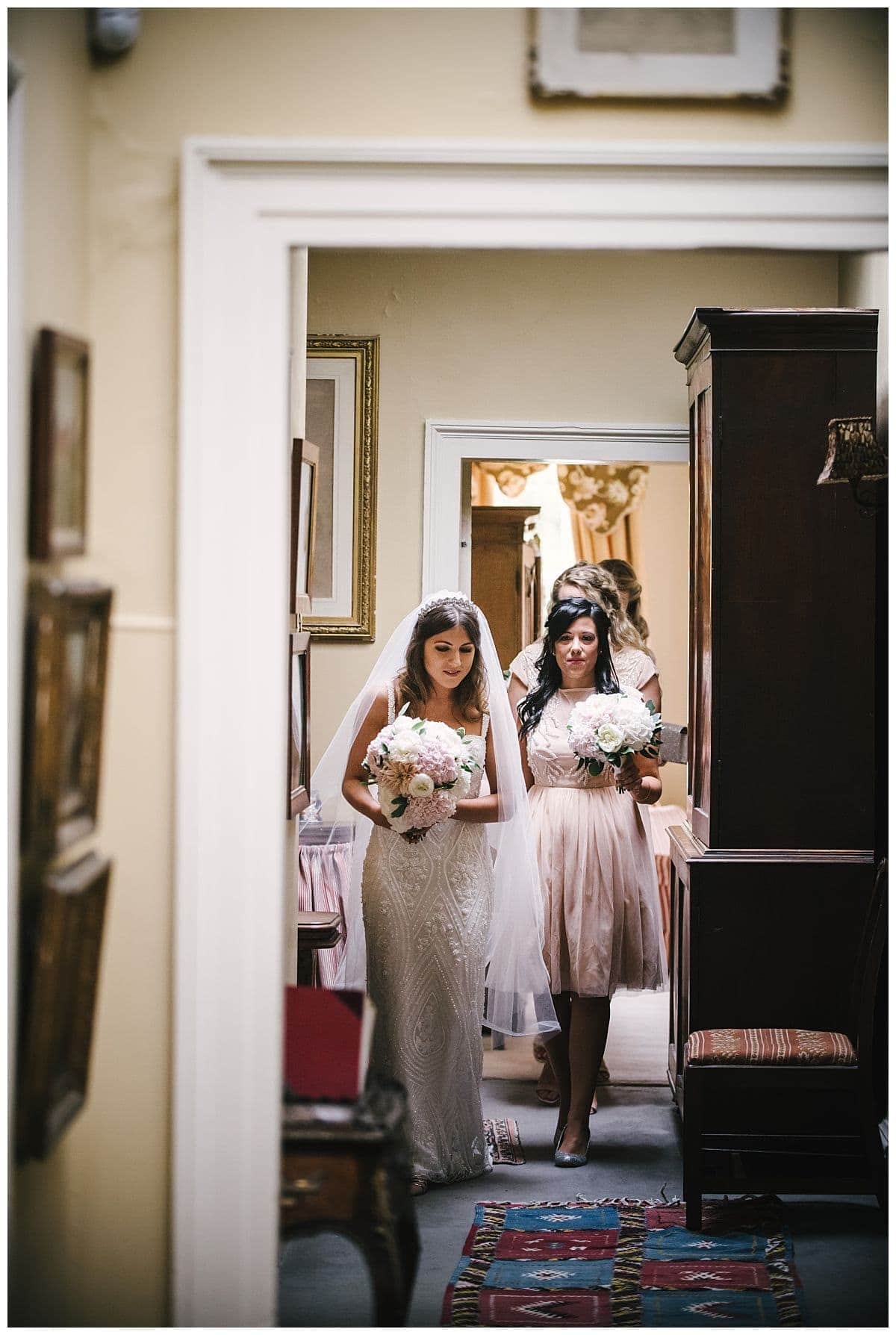 From the ceremony, we strolled back to Lisnavagh House to hold the reception in the Library and Schoolroom as the rain got heavier. After a bit of mingling, the sun came out for family photos and a few more photos through the woods close by. Then it was onto the Garden Wing with it's hand crafted timber roof to hold the dinner itself. Honestly, if I was getting married again to my beautiful wife, this is where I'd have it. To anyone deciding on whether or not to hold their wedding here then let it be known there is a very desperate Lisnavagh House Wedding Photographer eager to get back to this spectacular venue.