A FUN ALTERNATIVE WEDDING AT LIGHTHOUSE CINEMA & THE MORRISON HOTEL (with a LUAS trip in between).
It's like having a Jagger bomb to start your day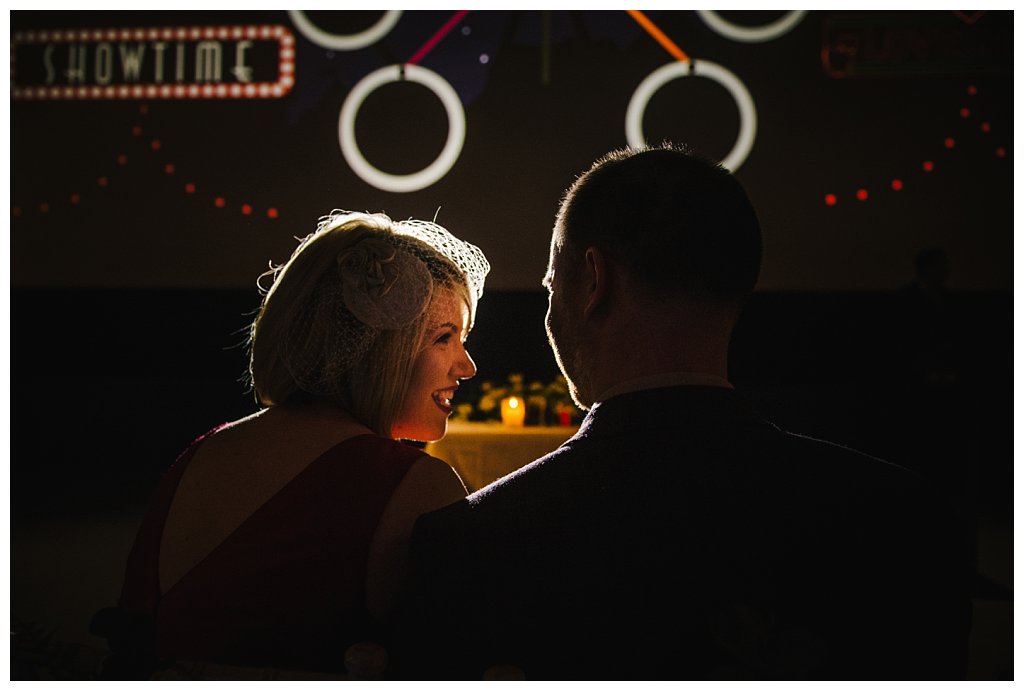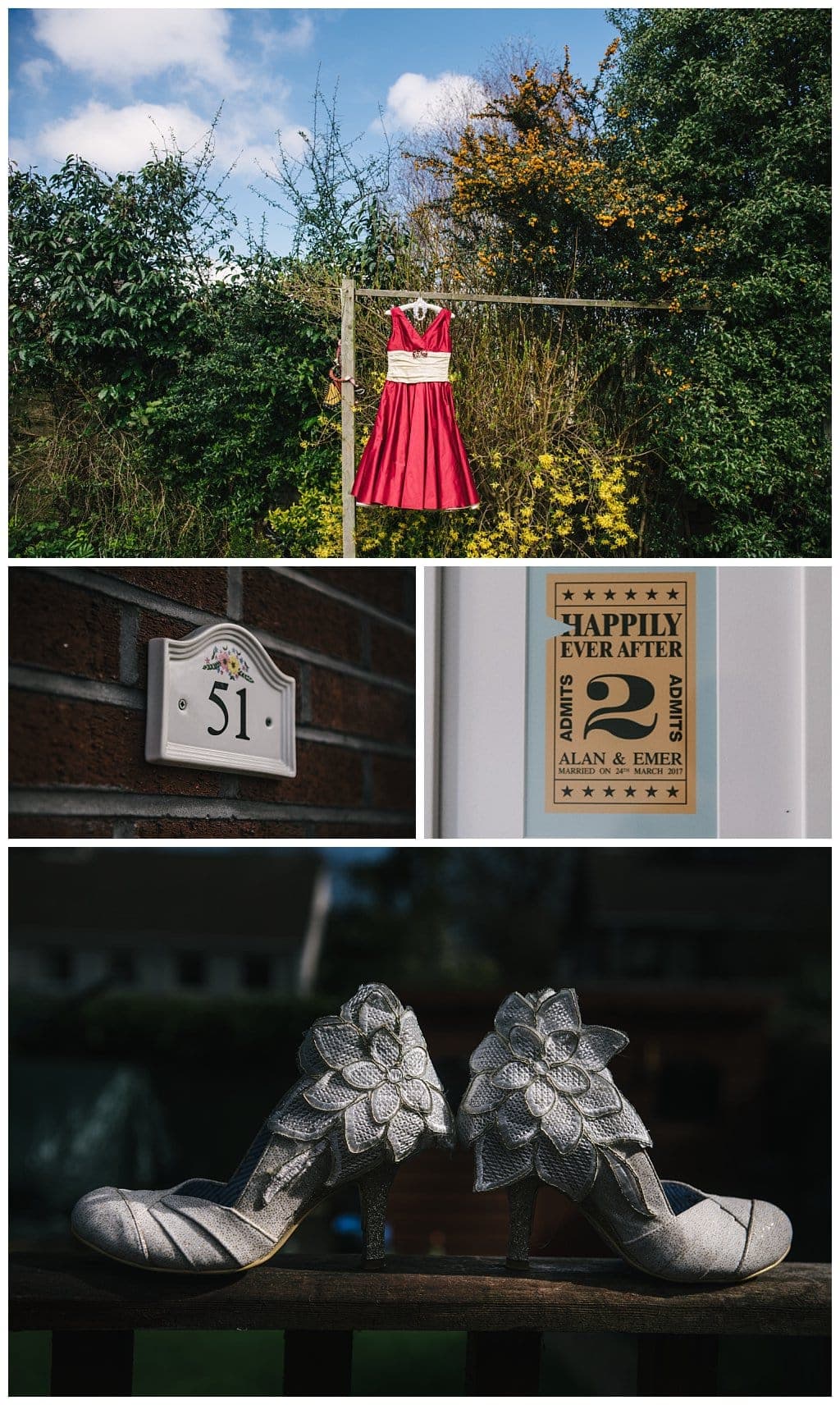 Being a Dublin city centre wedding photographer is like having a Jagger bomb to start your day. It's always action packed, a little bit confusing to navigate traffic and tremendously good fun. The wedding photography for Emer and Alans' big day was no exception.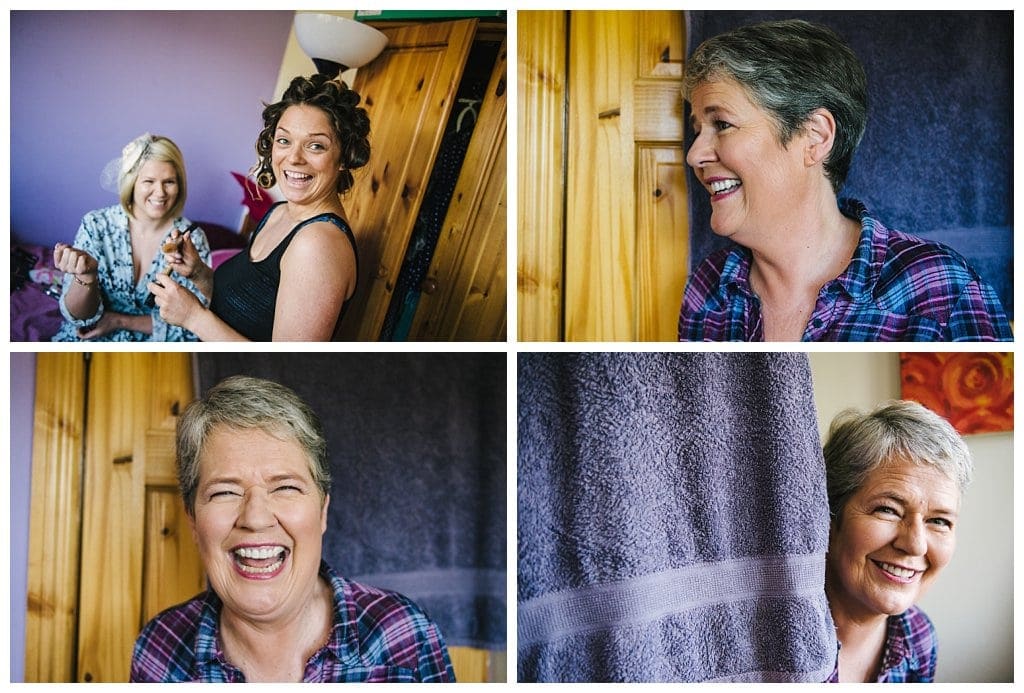 I remember bumping into Emer in Electric Picnic, she was the bridesmaid for a previous wedding that I covered. Emer was highly organised with her tent already set up when we met.  So, whilst Patricia and myself had just arrived and was doing the usual, "lets stop for a minute me arms are killing me why is this tent so heavy" routine. I had no idea that Emer had been thinking of booking me as her photographer. I just remember thinking she seems like good craic and hope I wasn't rude from wanting to set up the tent rather than talking photography. Then 6 months later I get an email from Alan and next thing you know I'm at another festival, the festival of LOOOOOOVE.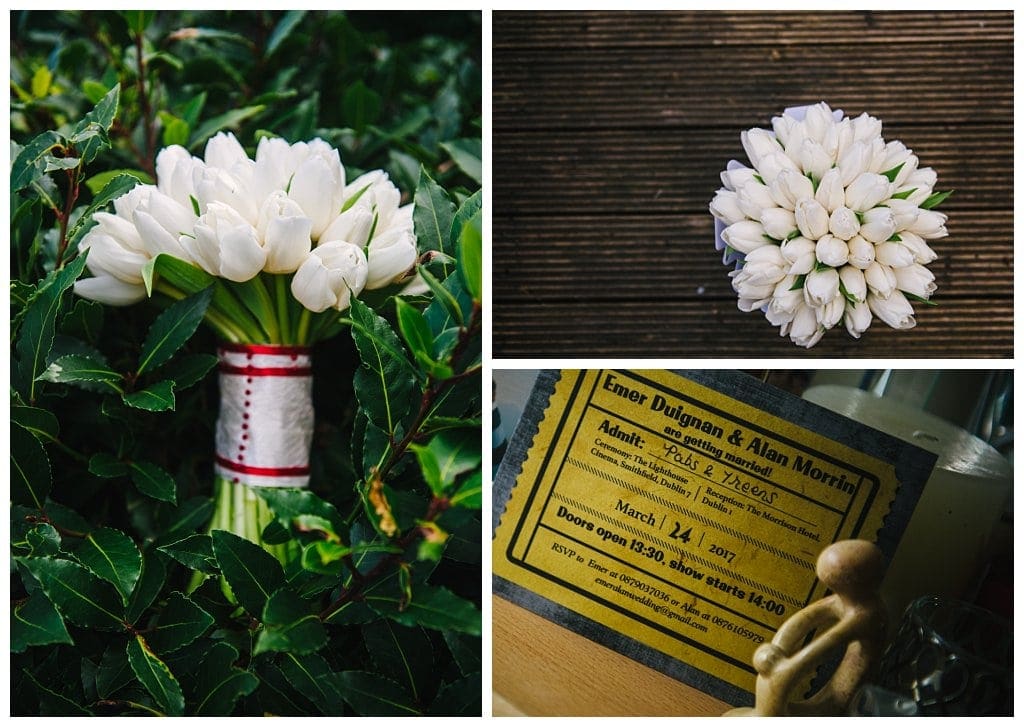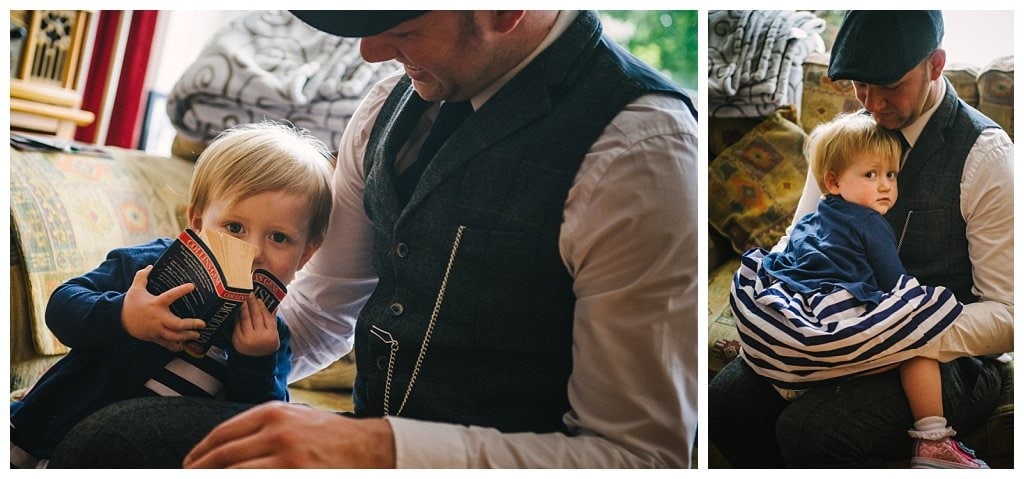 Okay so it wasn't so much a festival, but there were tickets to the Lighthouse Cinema where the wedding was held in Screen 1.  With popcorn during the ceremony and an umbrella installation set up along the corridor, it did have a festival feel to it. Guests took a seat and munched away whilst music played. Then an amazing slideshow screening took place with images and videos of Alan & Emer's time together as a couple.  It was fantastic to witness and capture all the smiles and quirkiness of the day.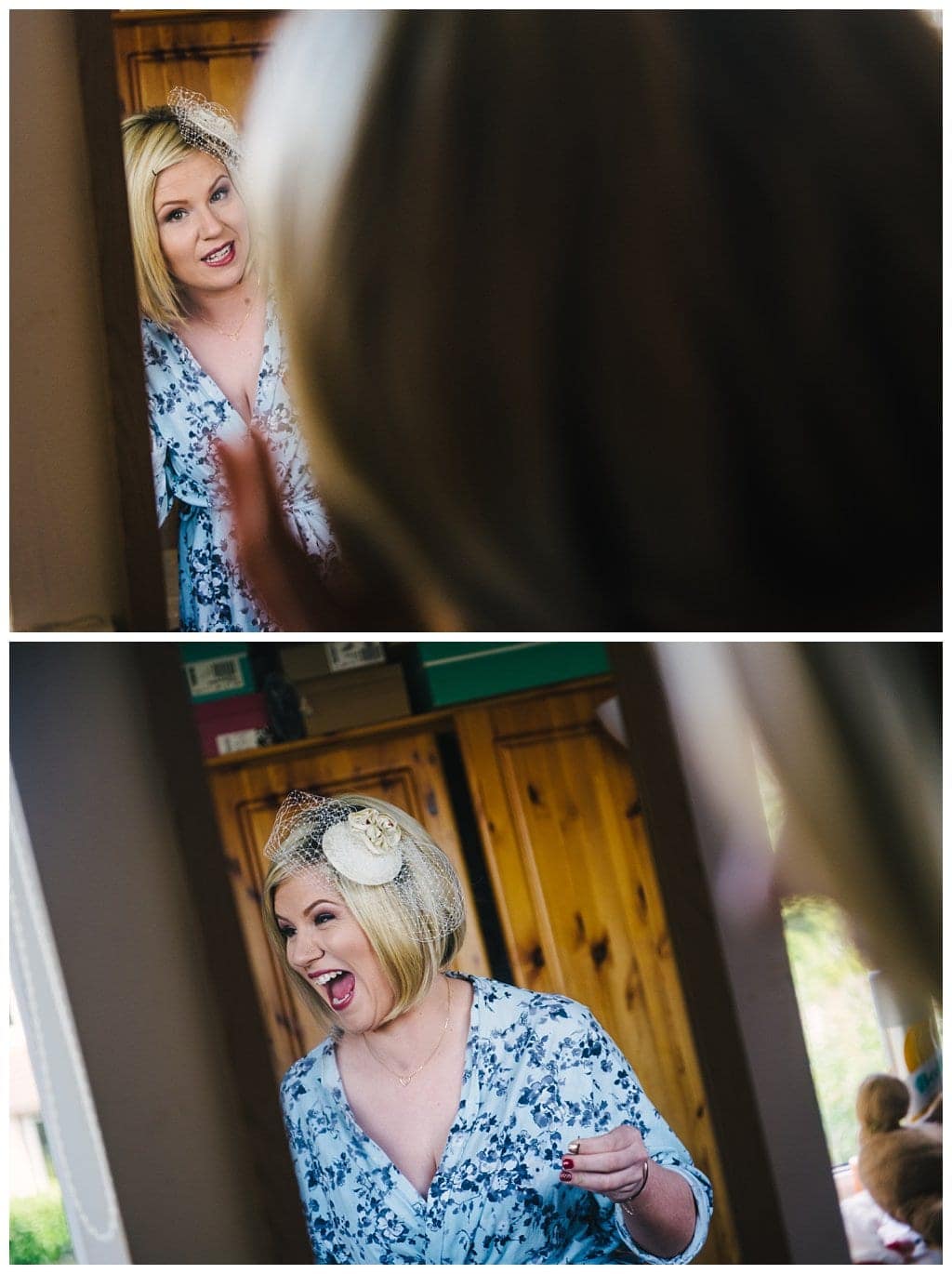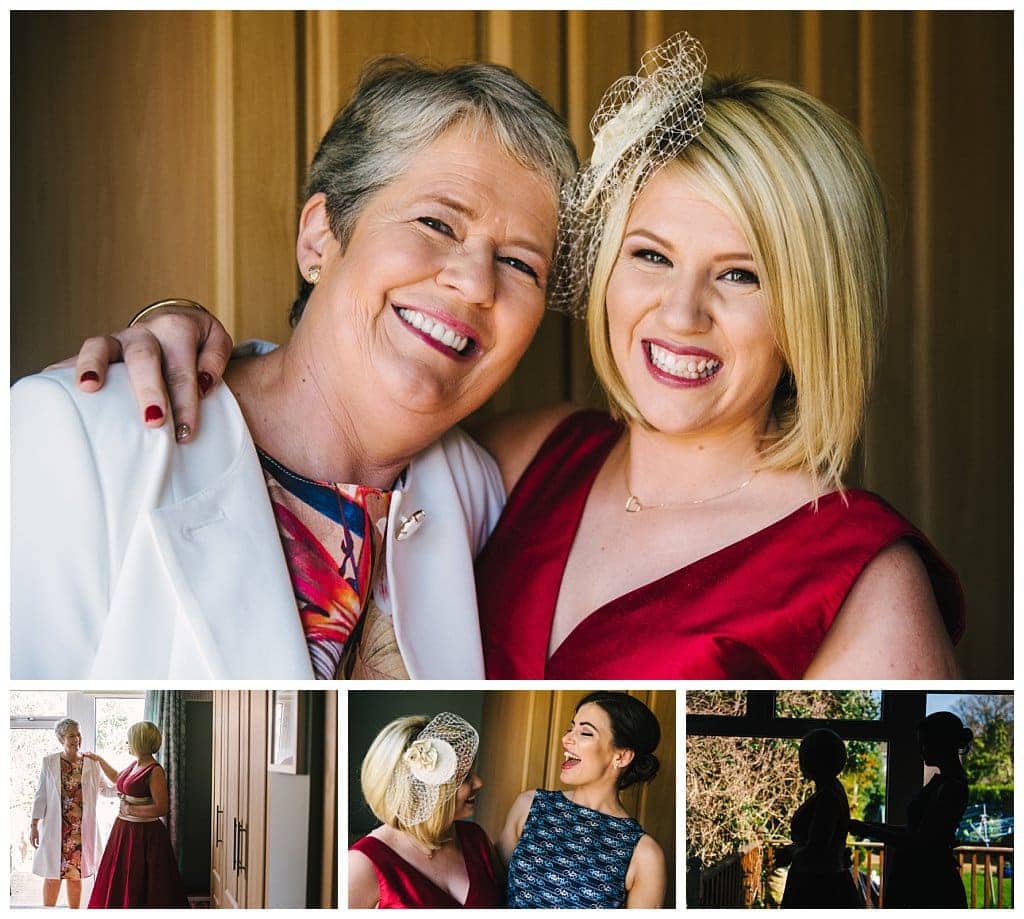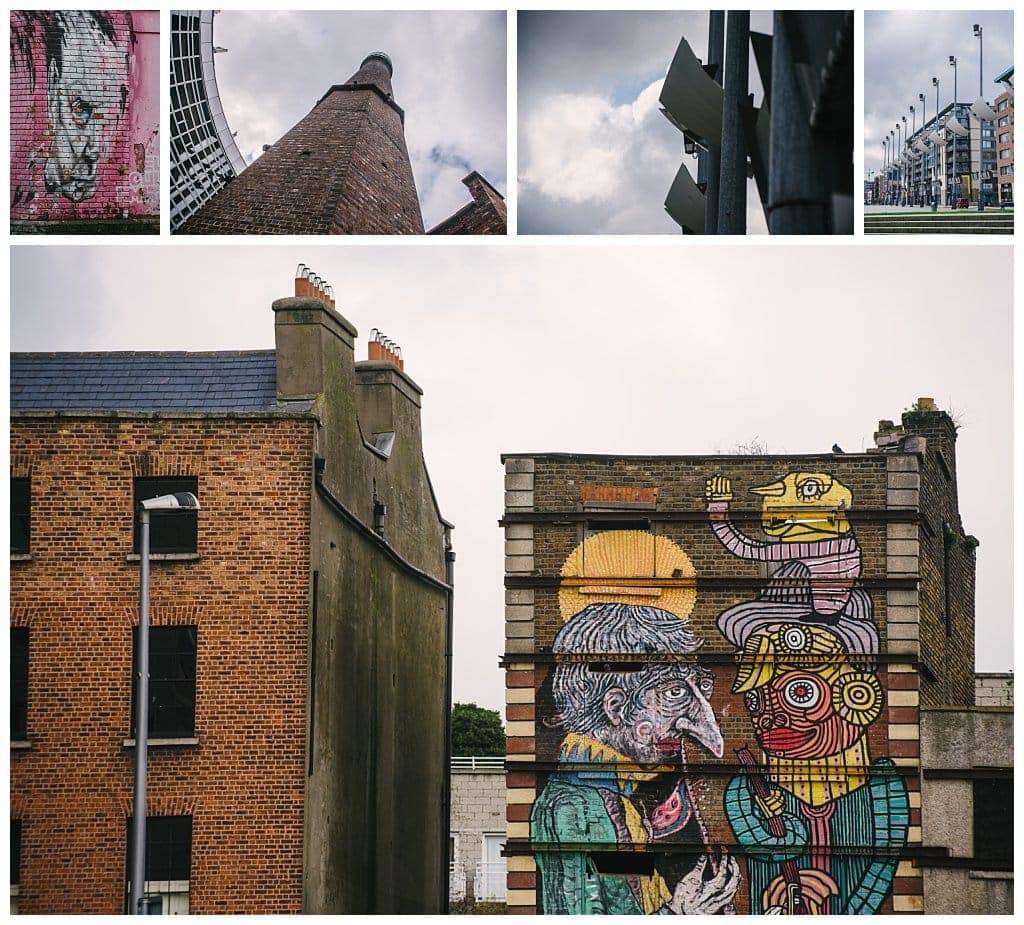 Guests were ferried by coach whilst the bridal party remained behind for a few photographs around Smithfield market and here's where being a Dublin city centre wedding photographer can be tricky when you've got to get the Luas with the party and the trams are full from a bus strike and Ireland vs Wales match. Not to worry though, as the sun was low and we got some amazing shots whilst waiting. Check out those sunset shots at the Hapenny bridge!
Then it was a grand entrance into the Morrison Hotel where the fun and games continued to the music from the funky Kooky Ukes 
Thanks Alan & Emer for giving me the opportunity to photograph your Super Wedding Day. It was so much fun and I hope to bump into you this year at Electric Picnic too!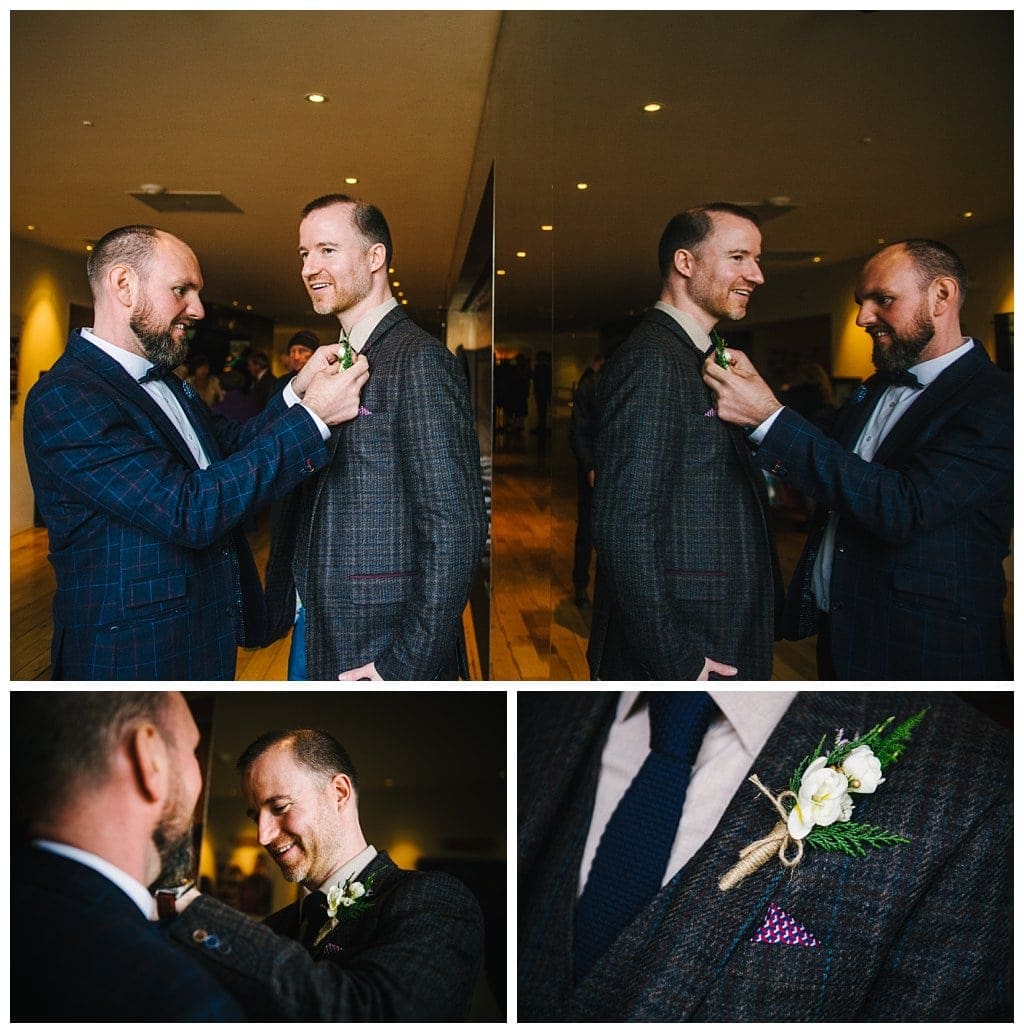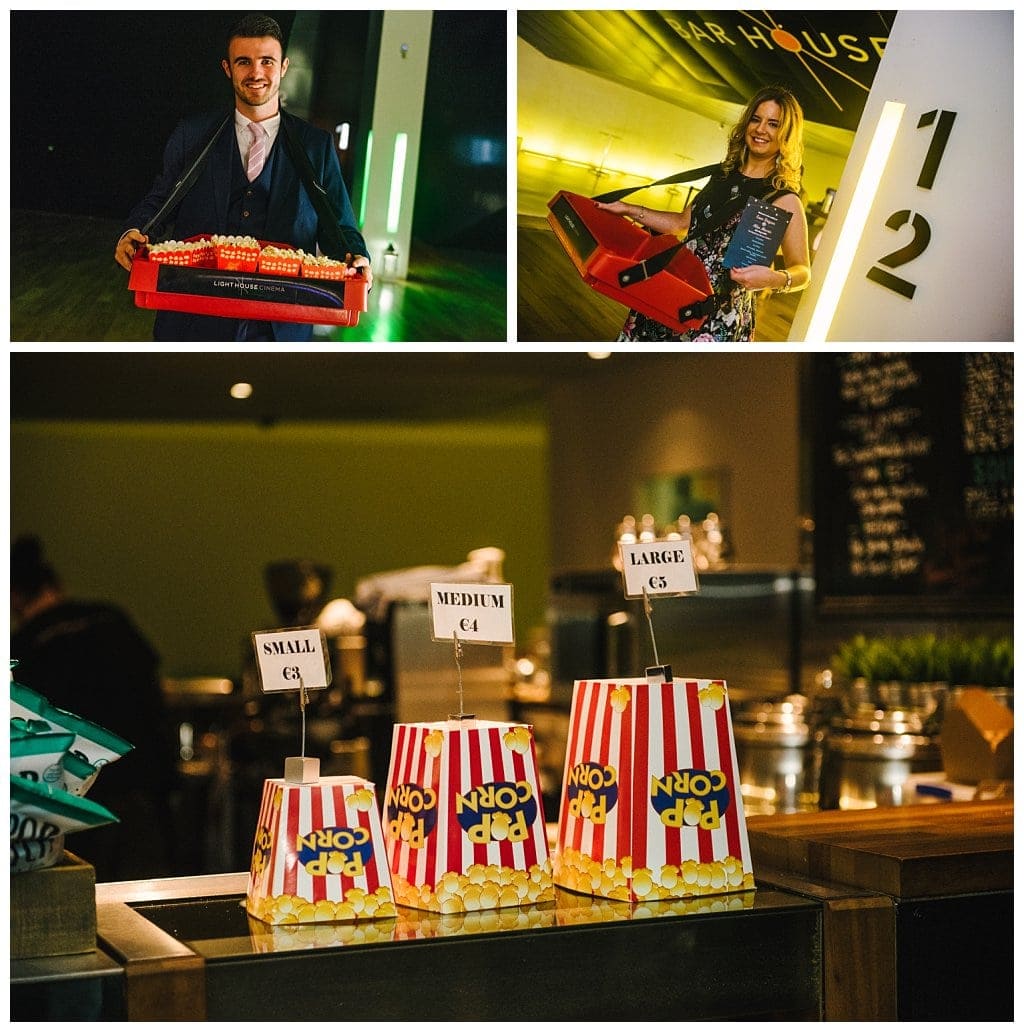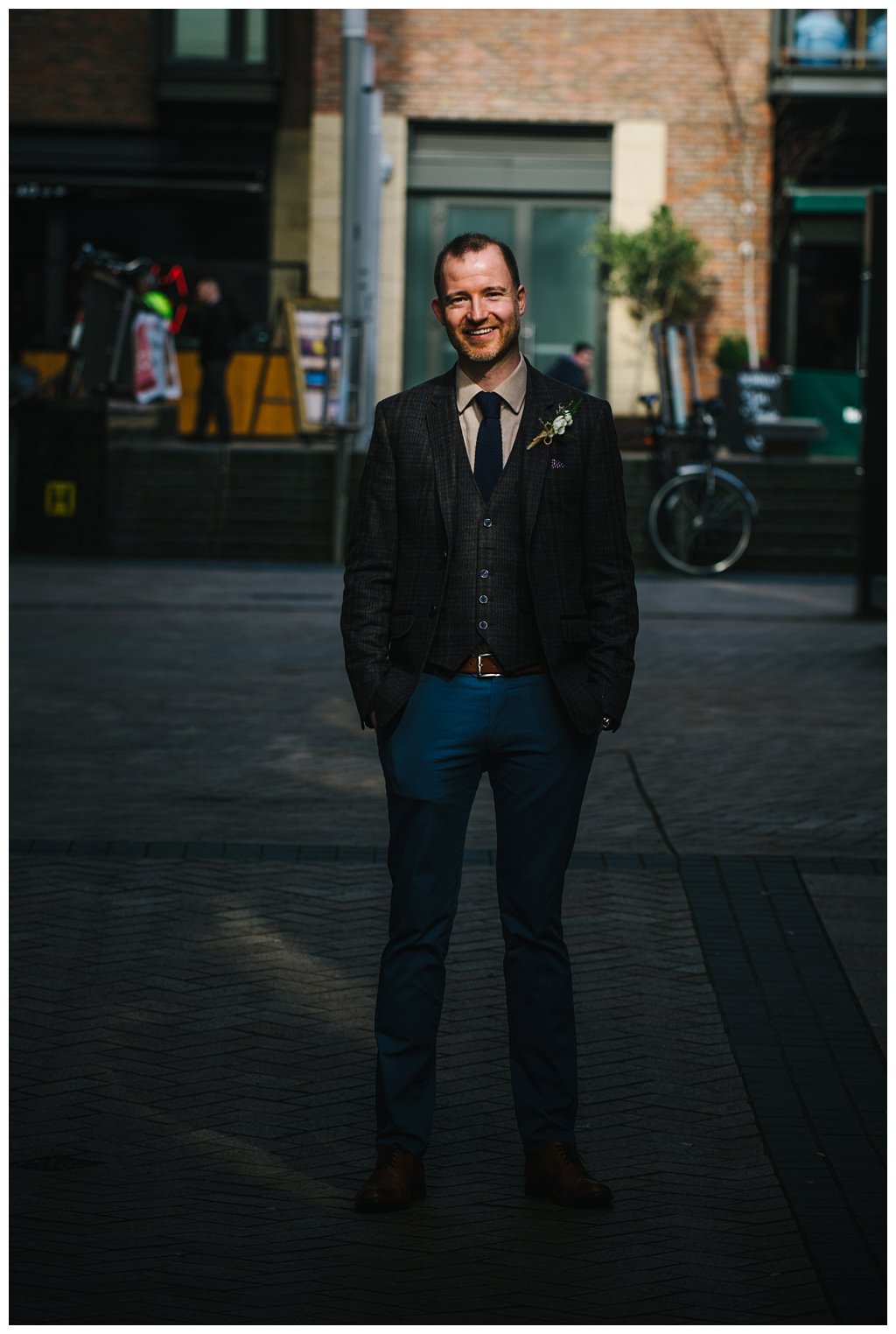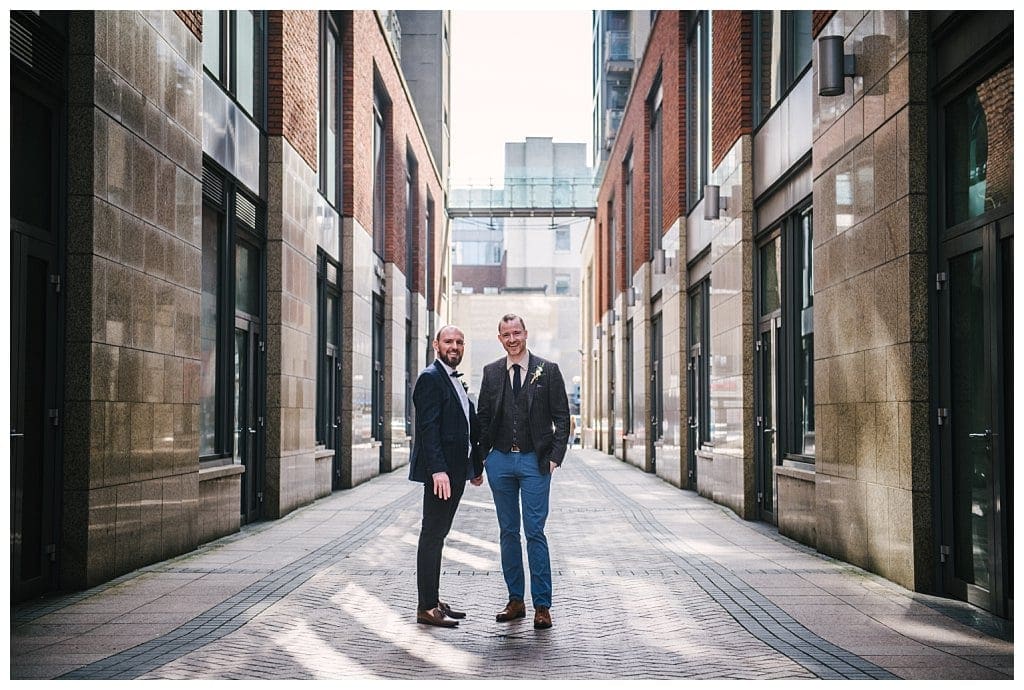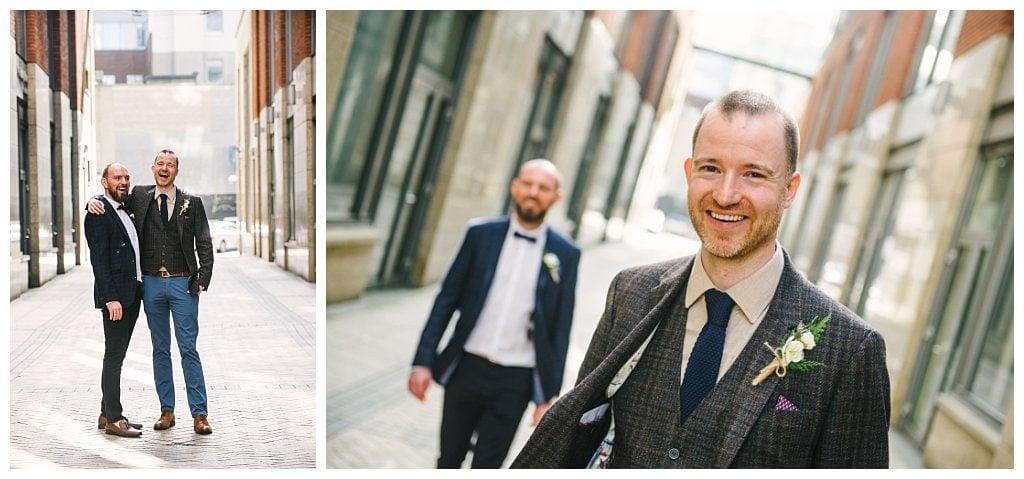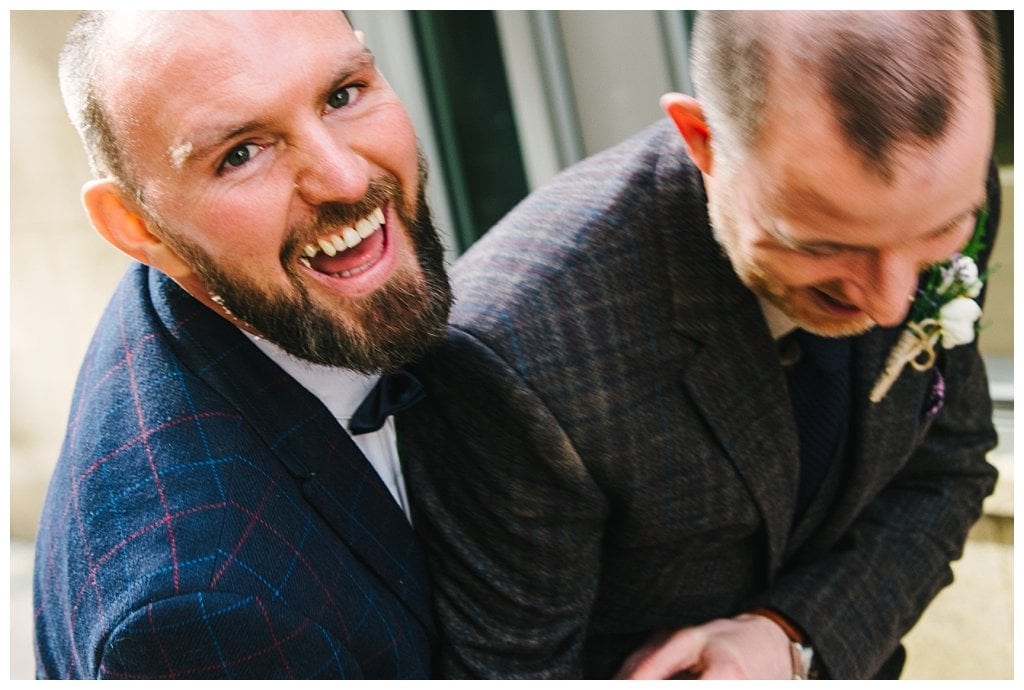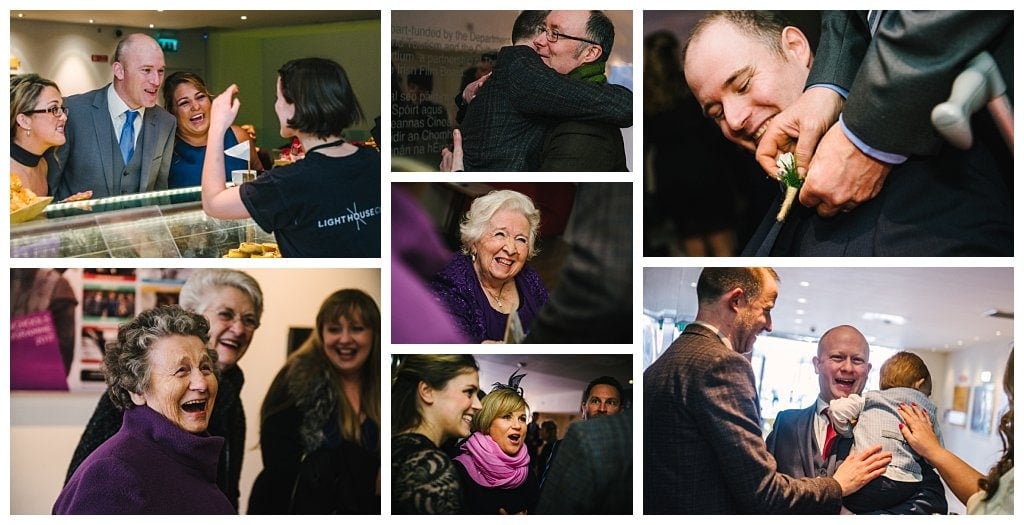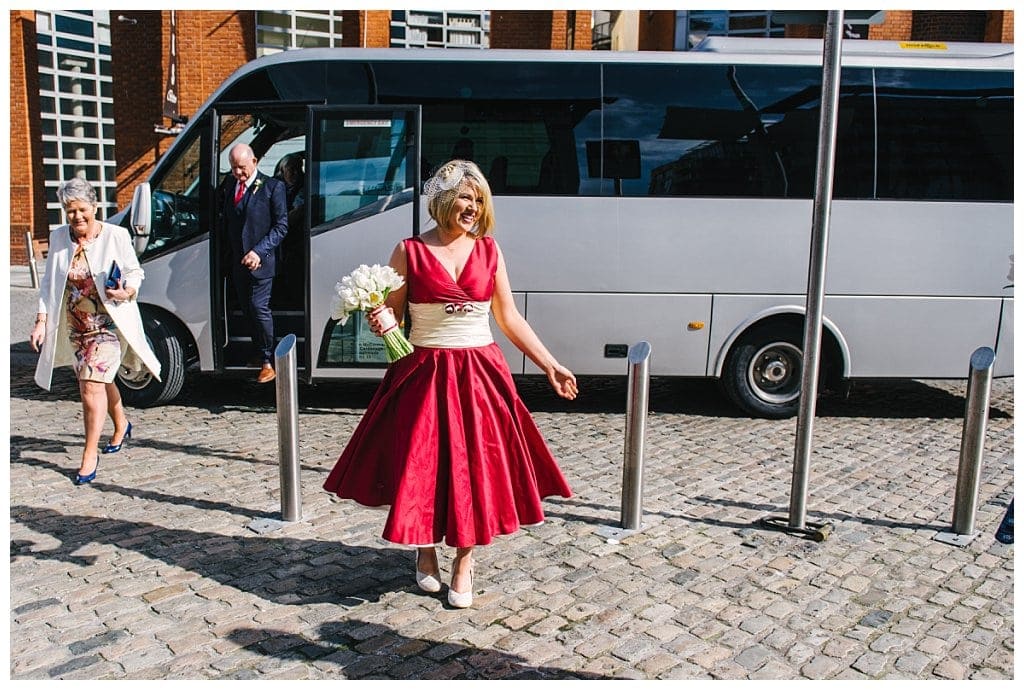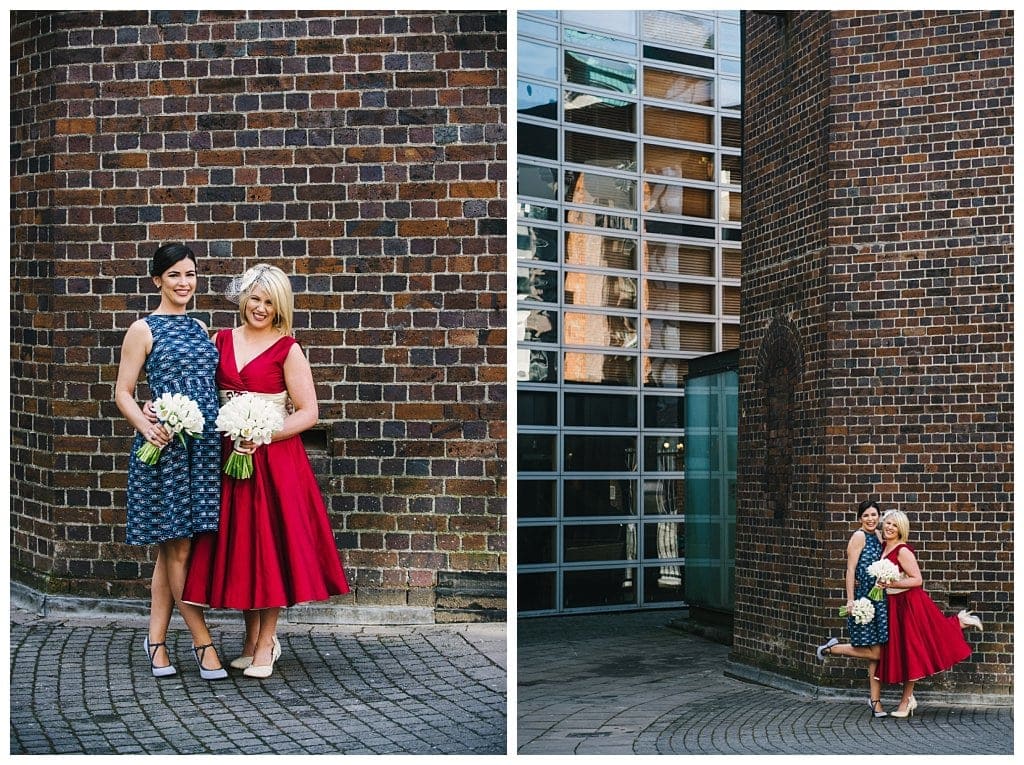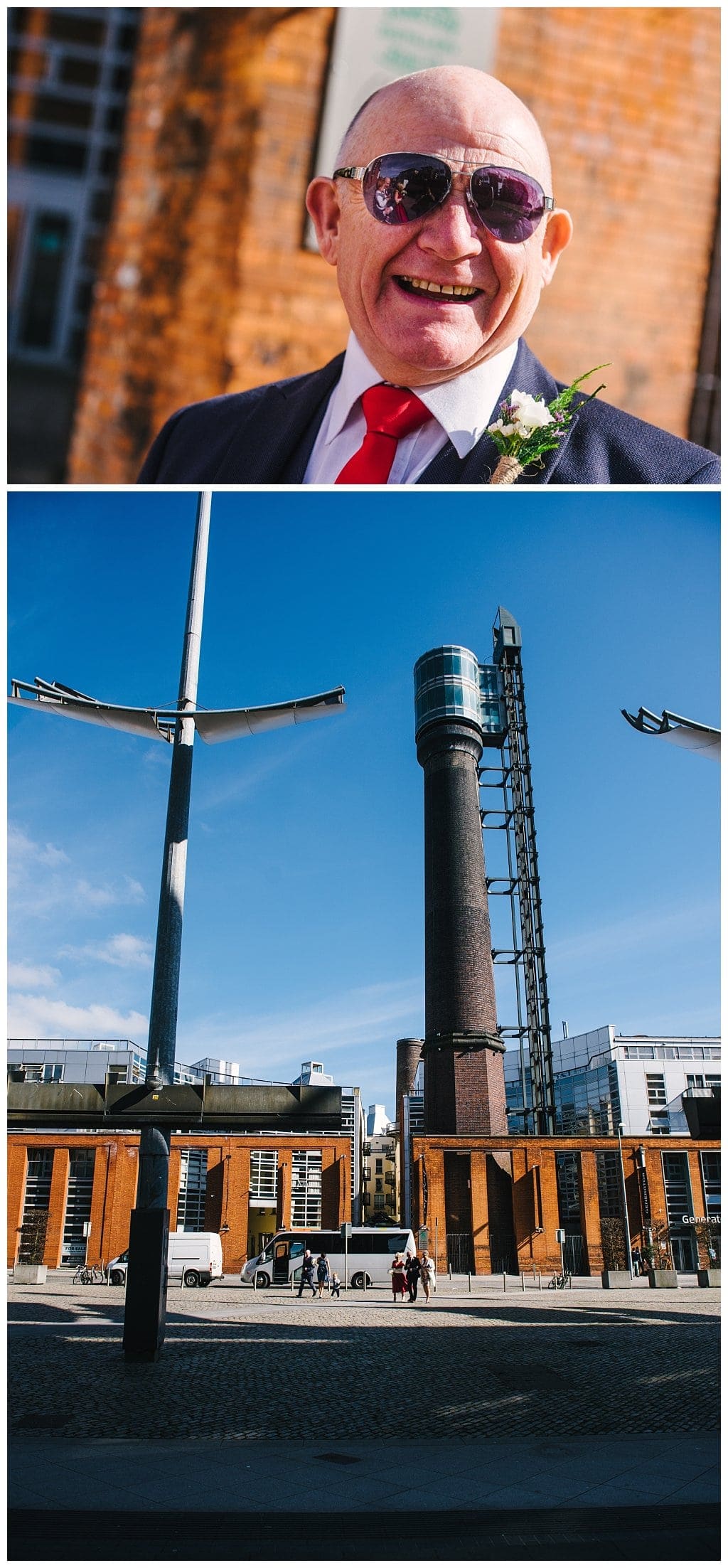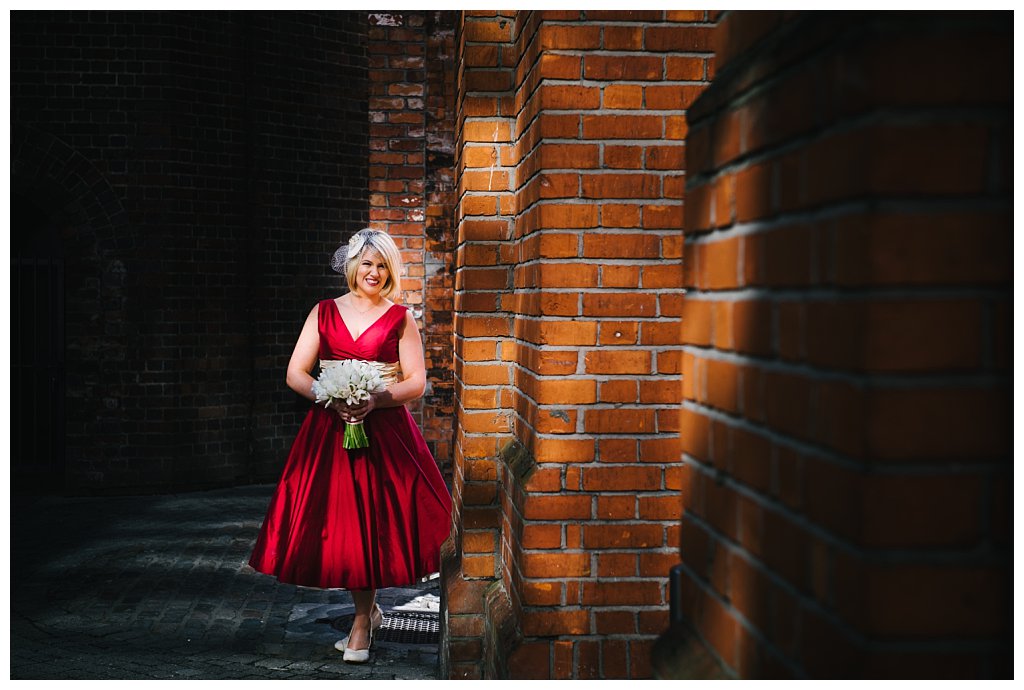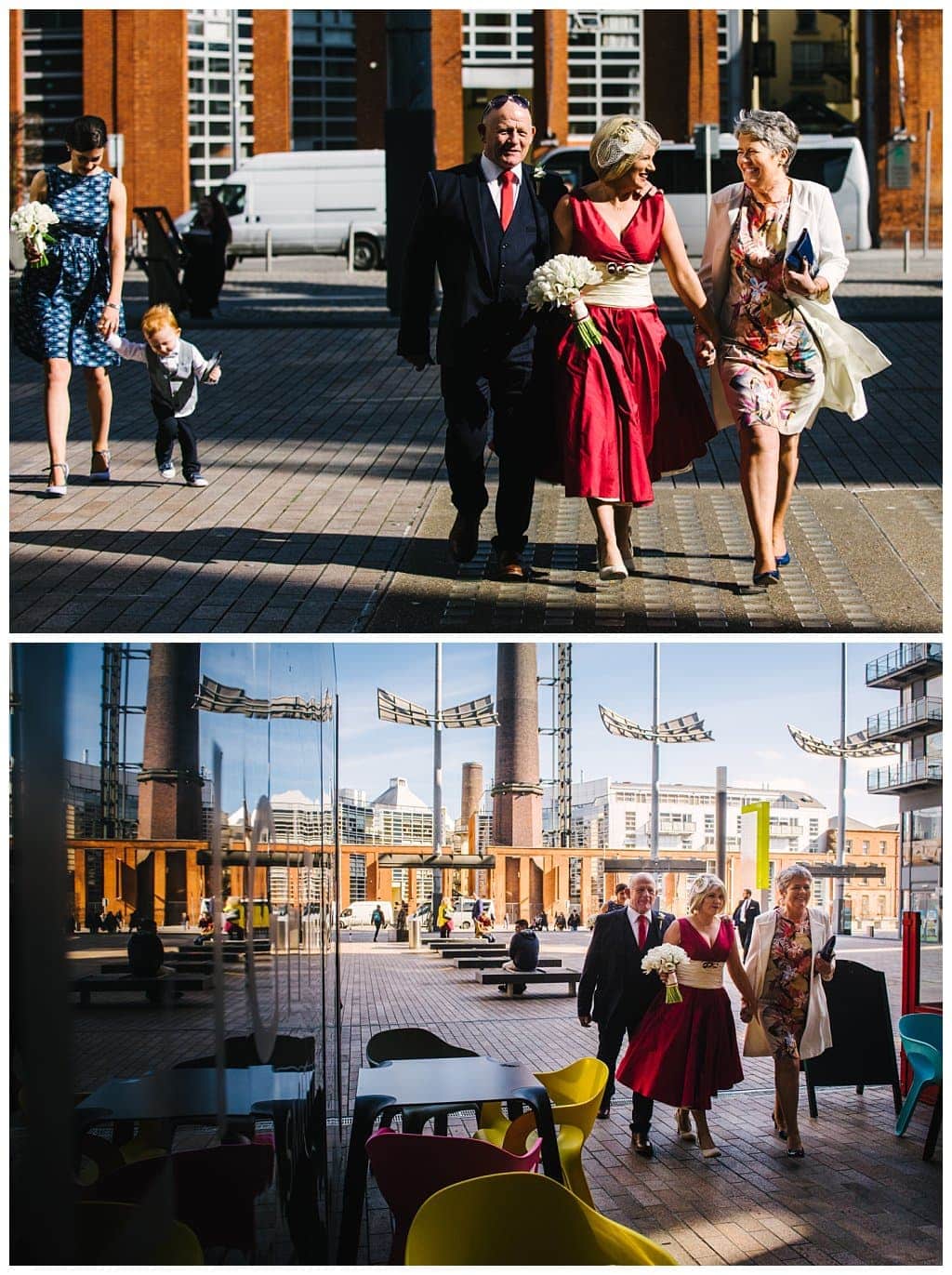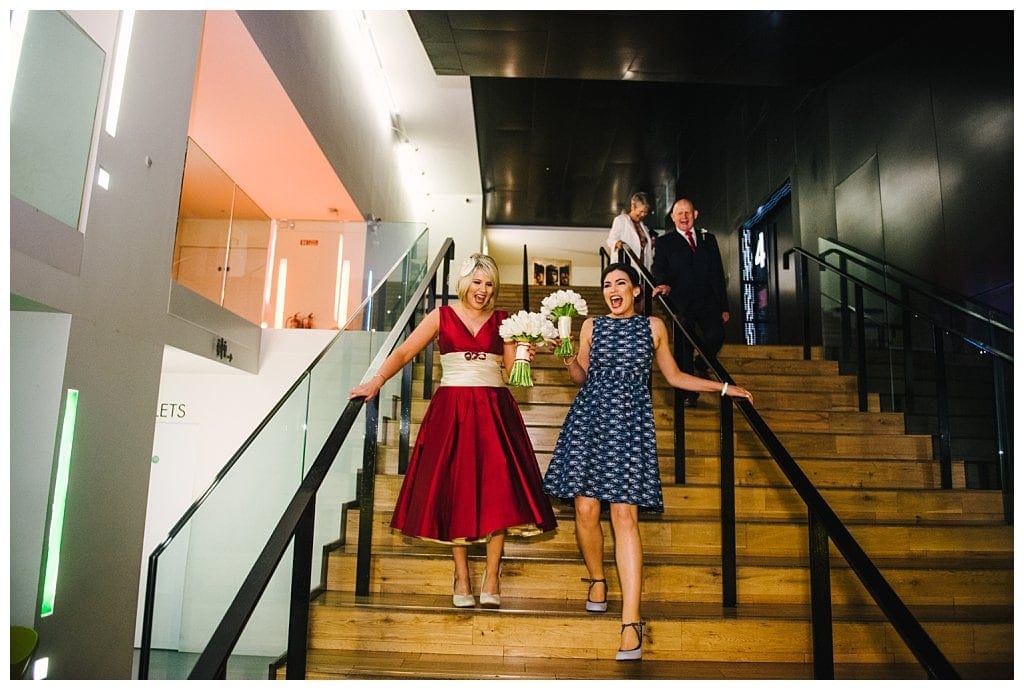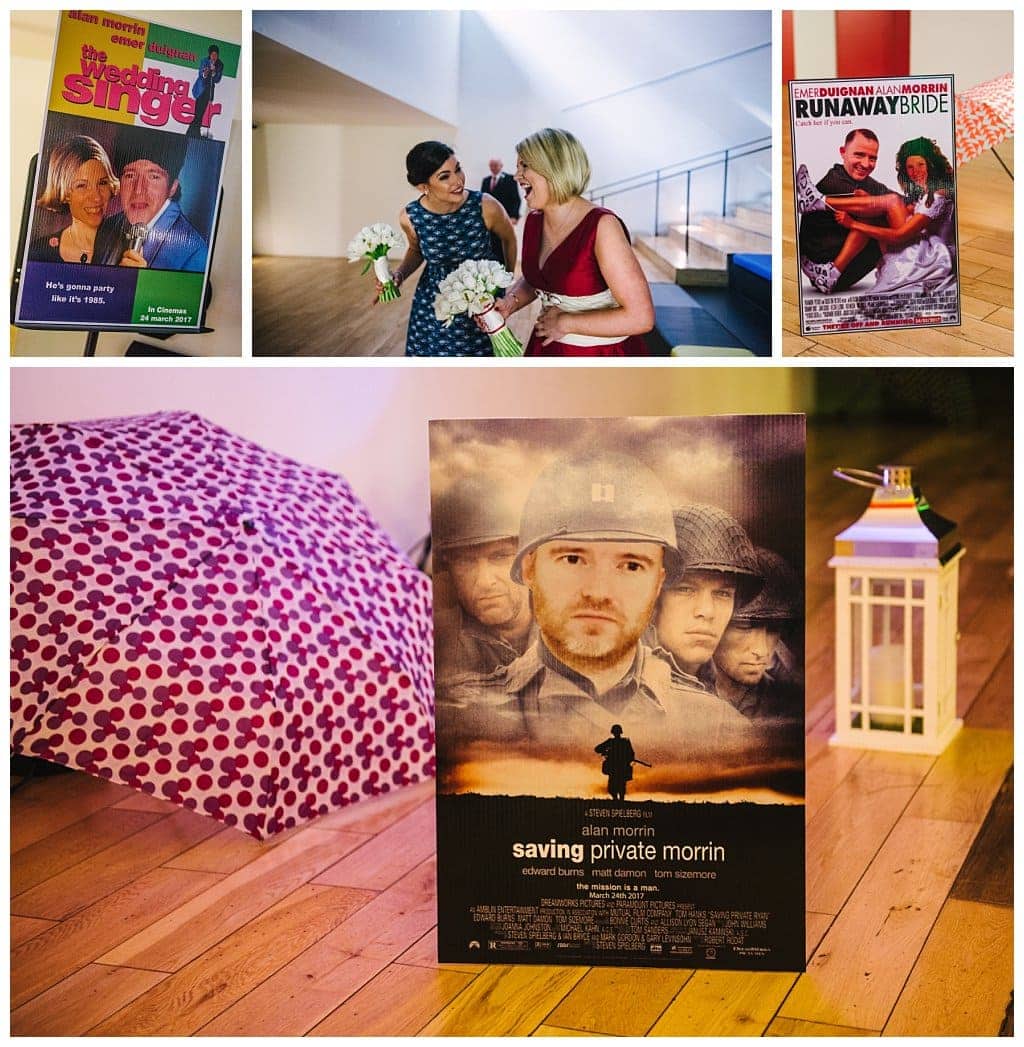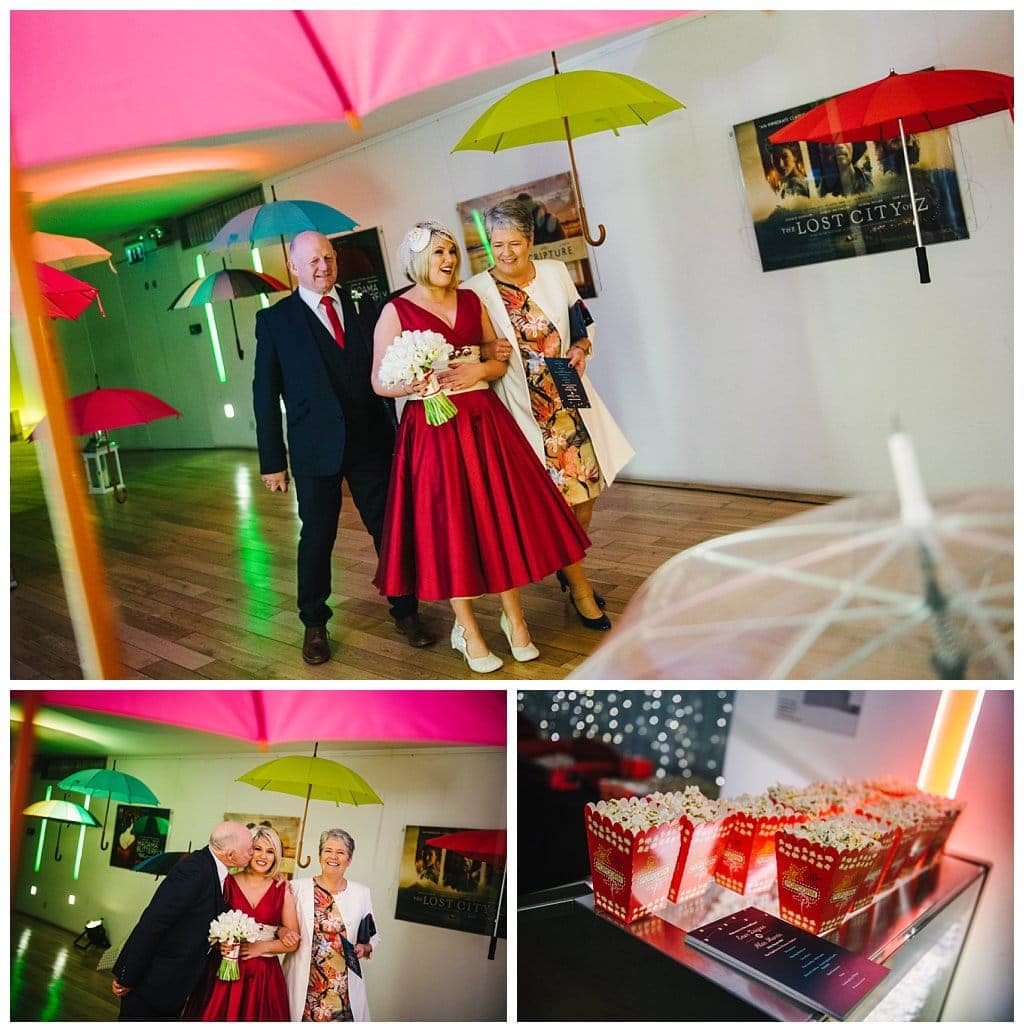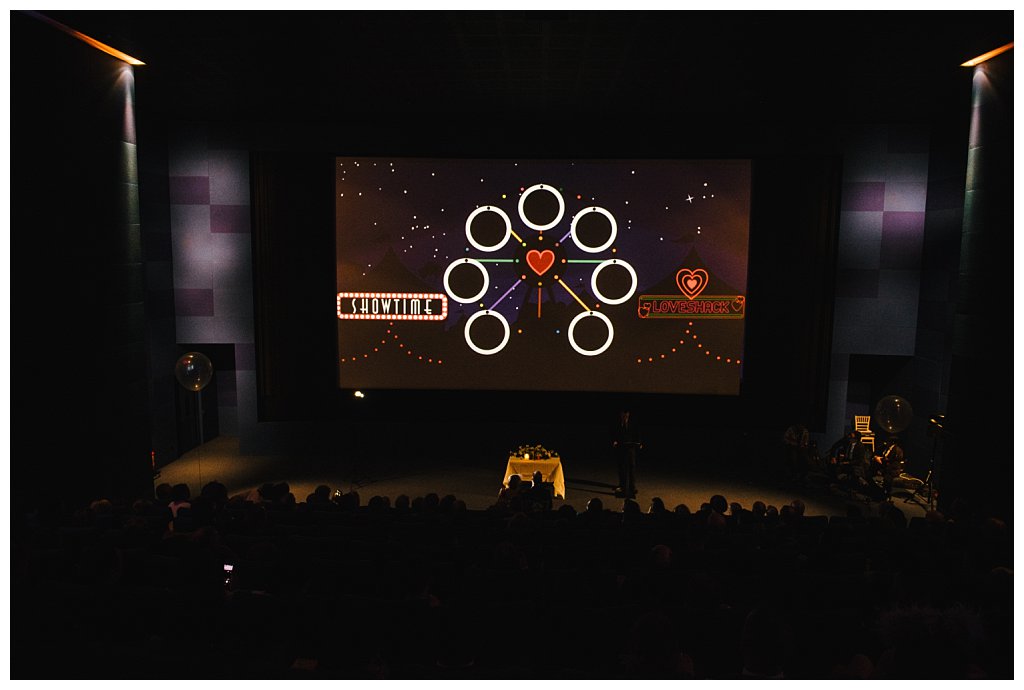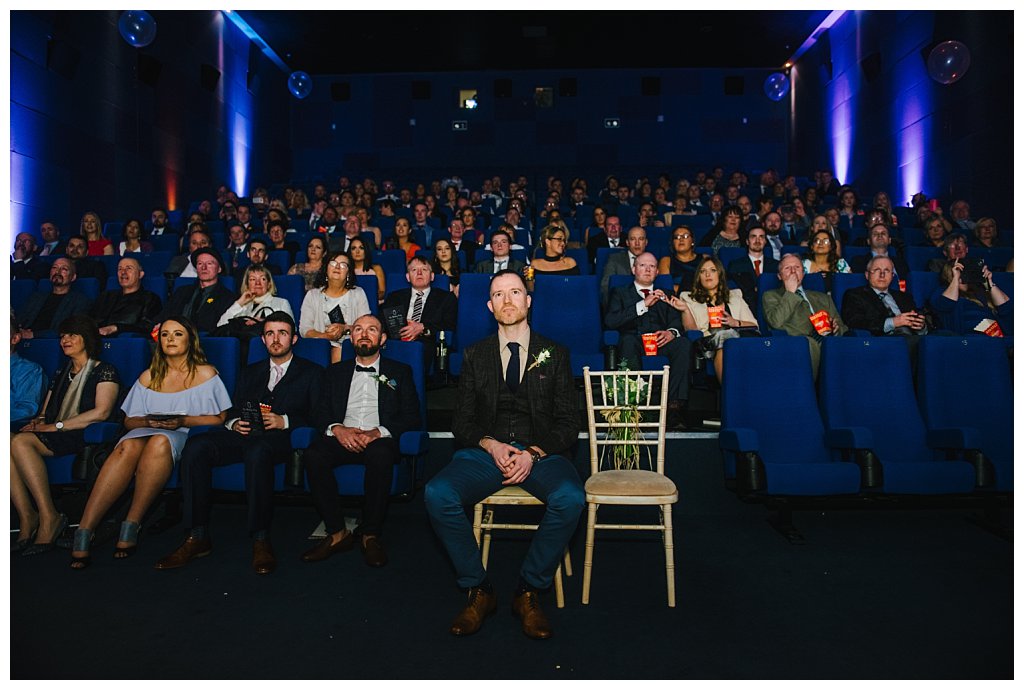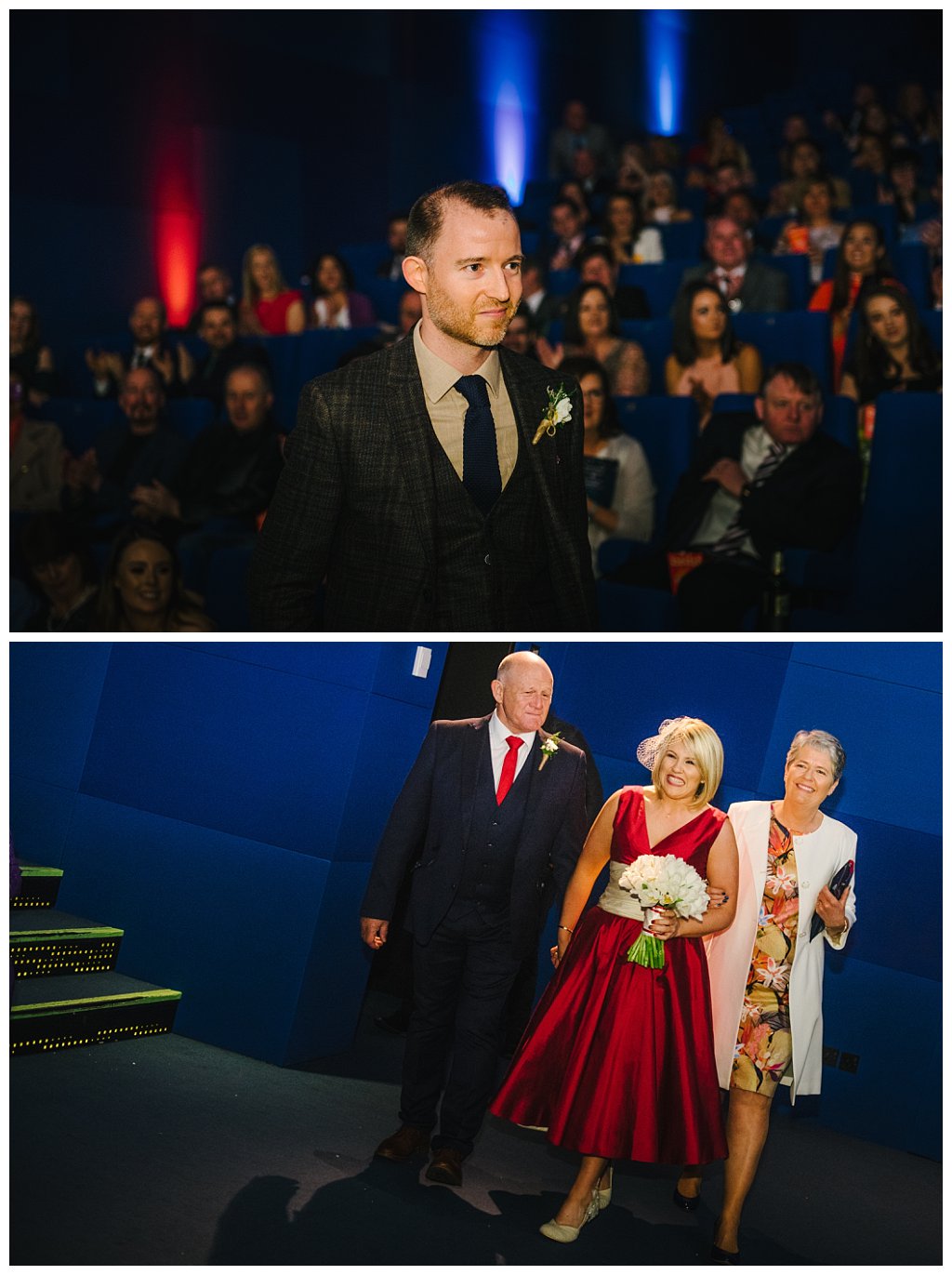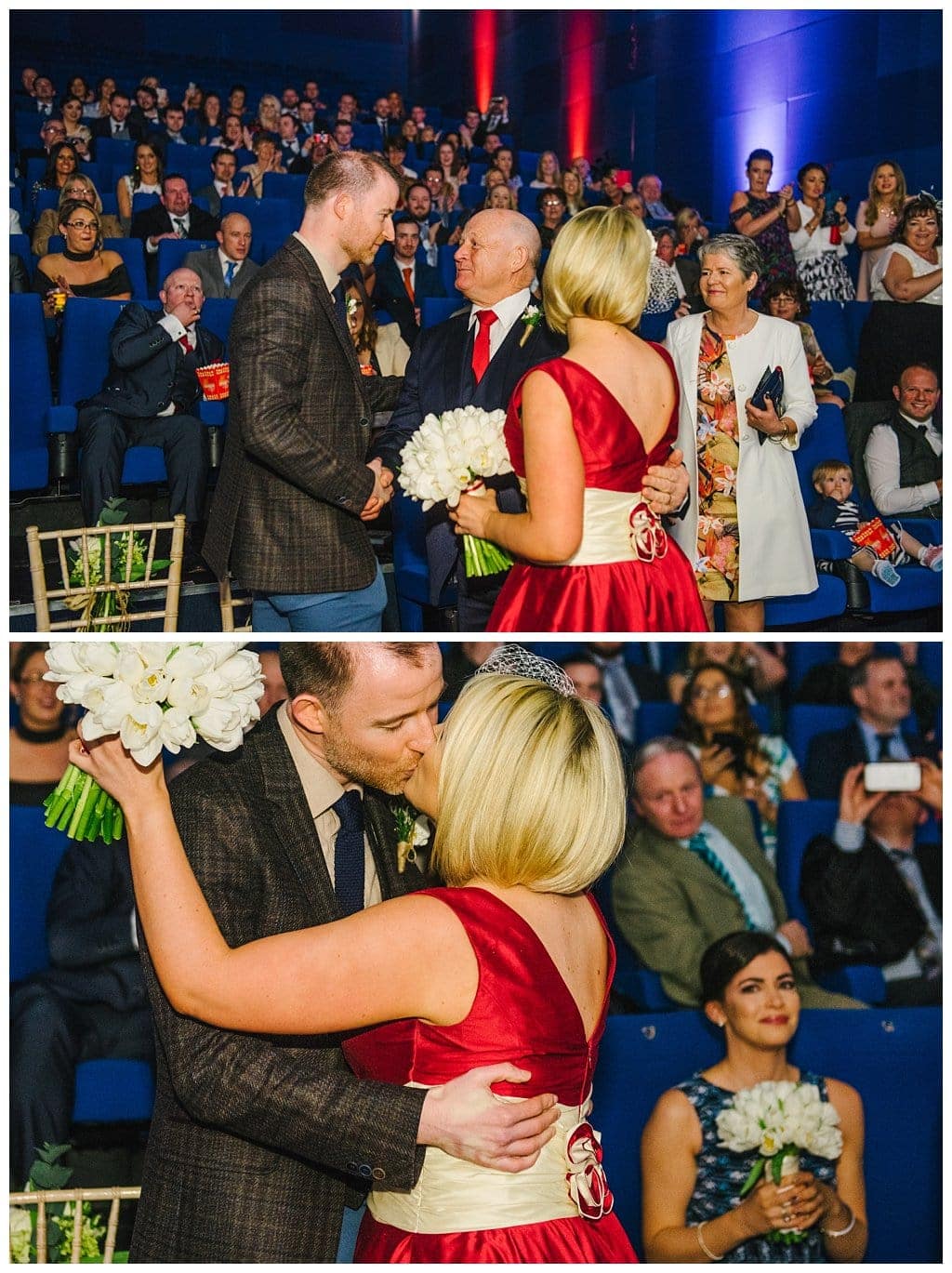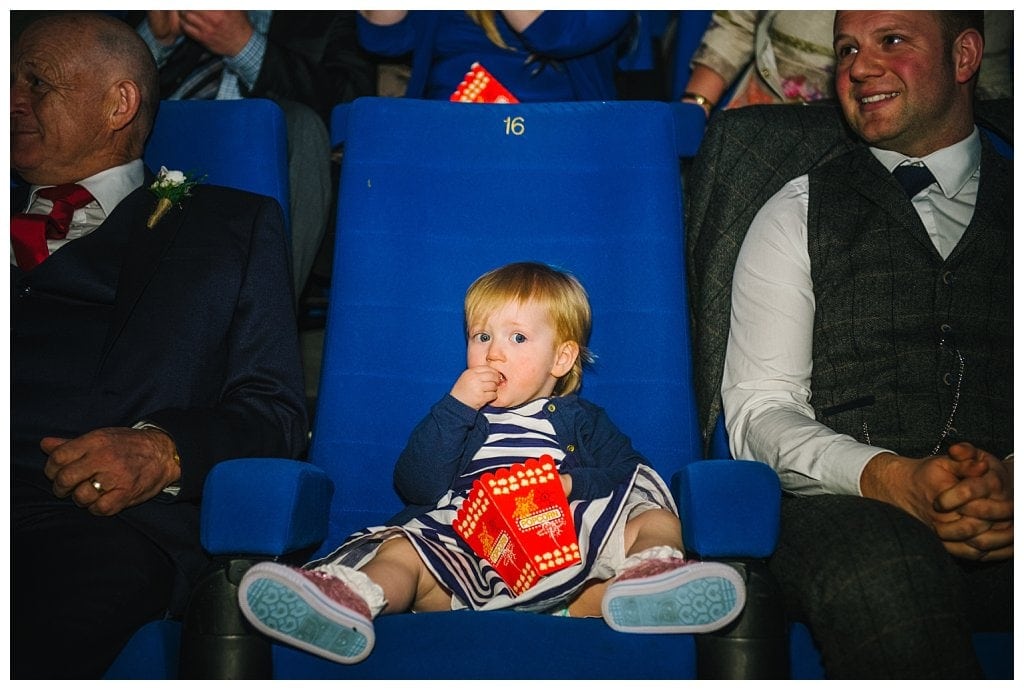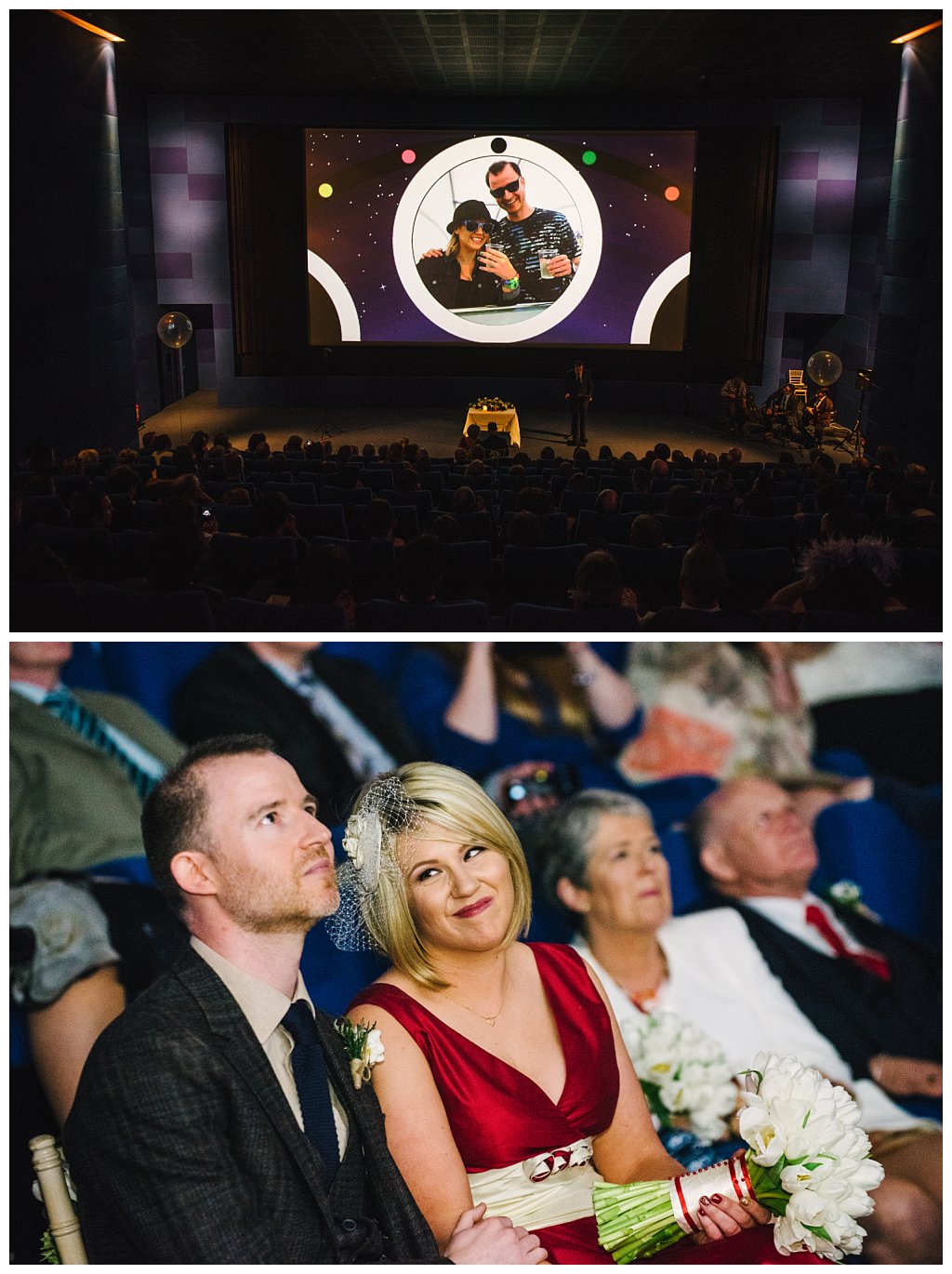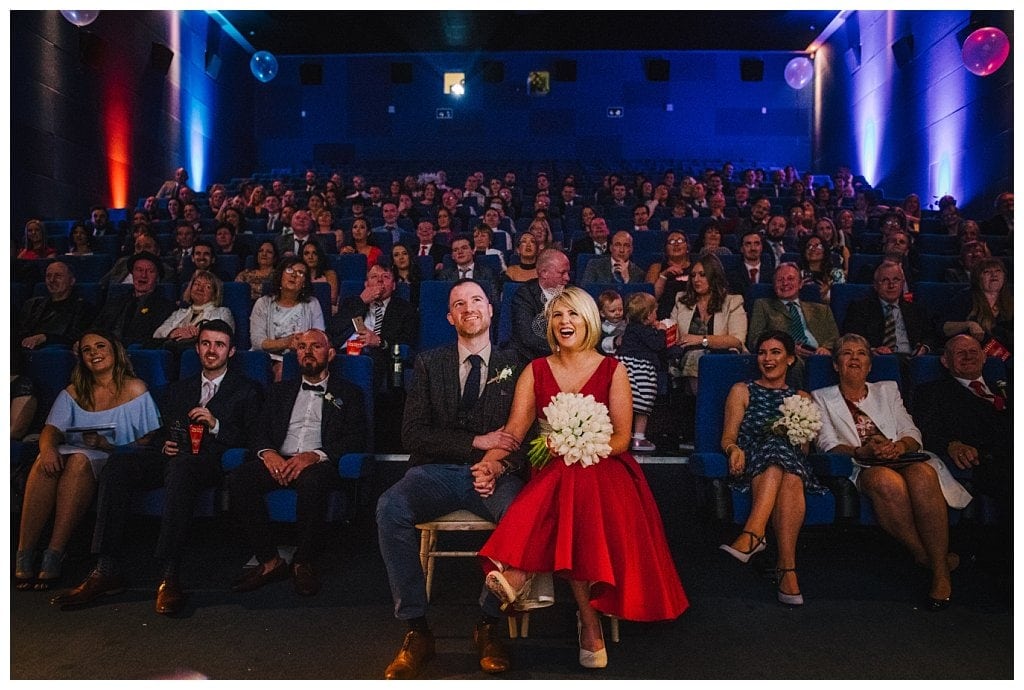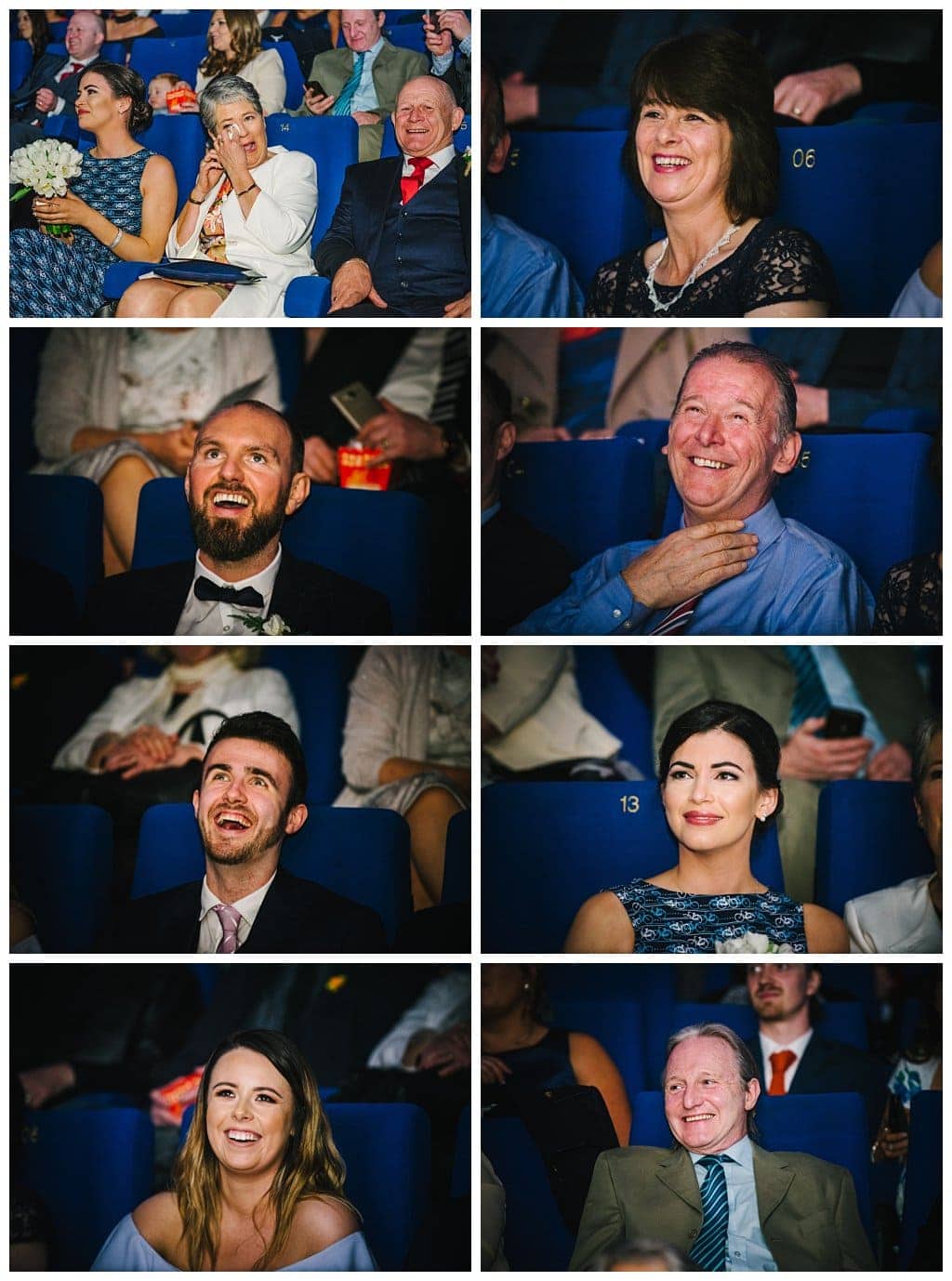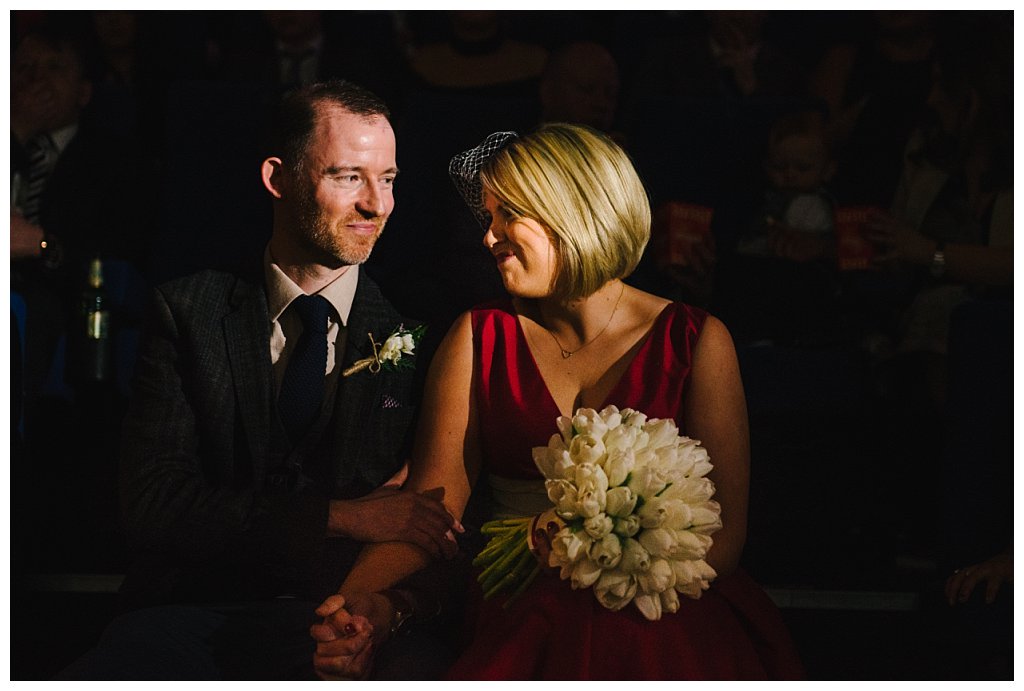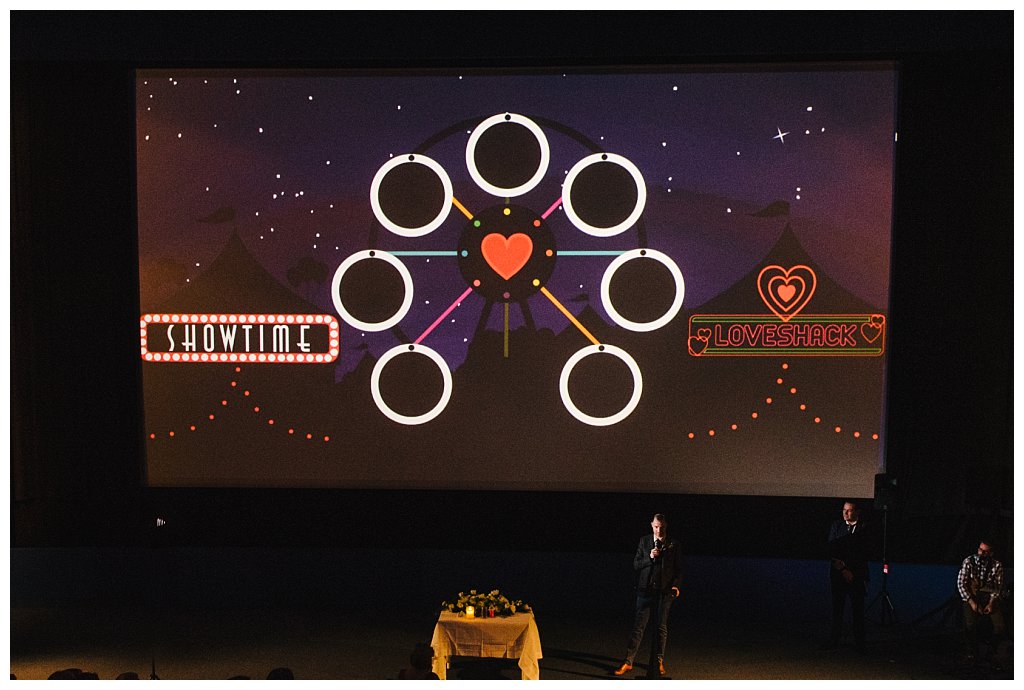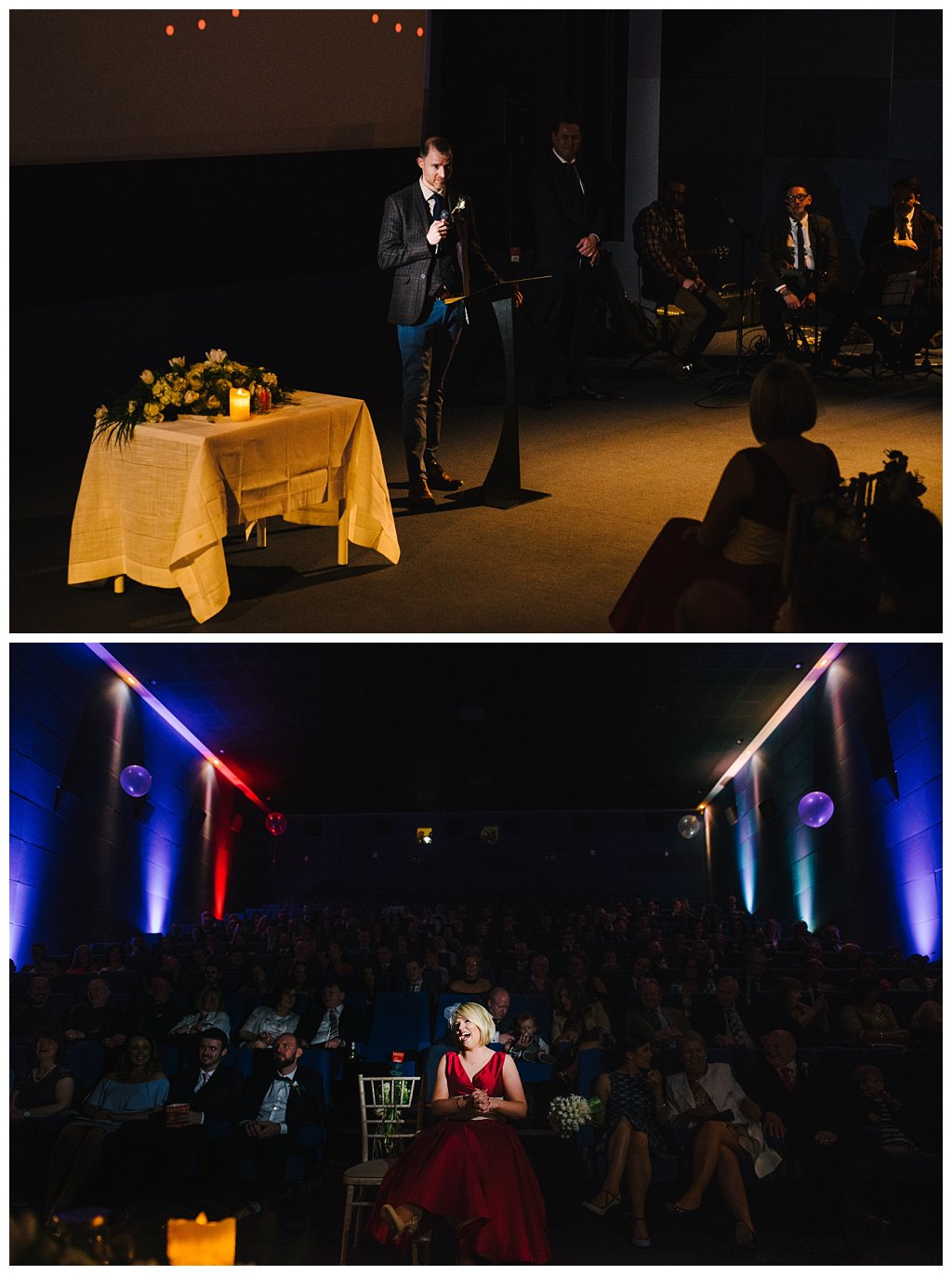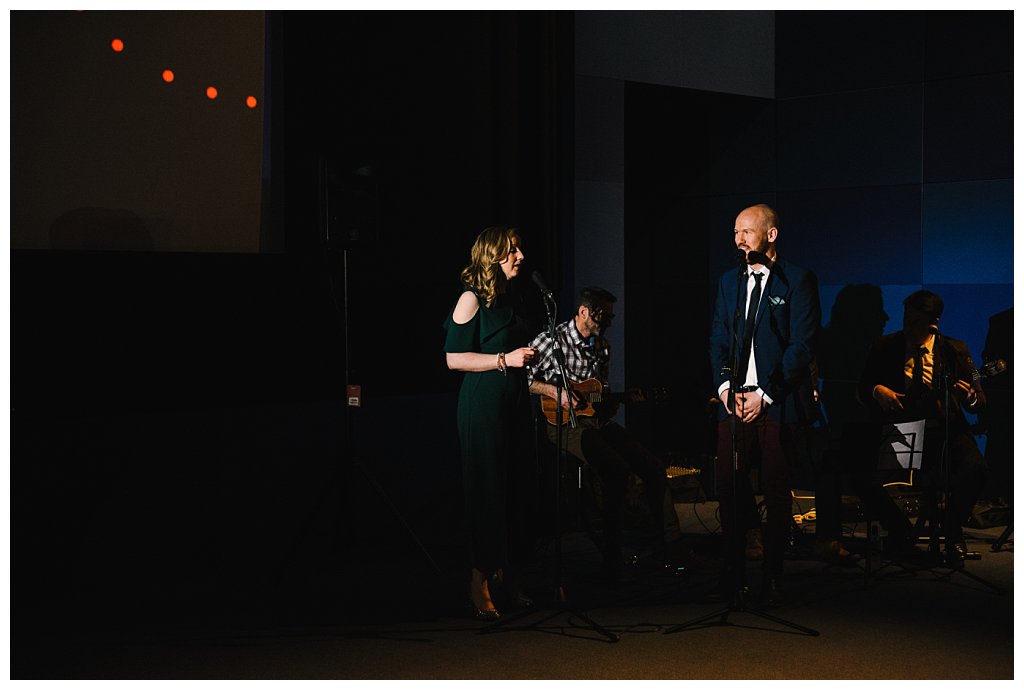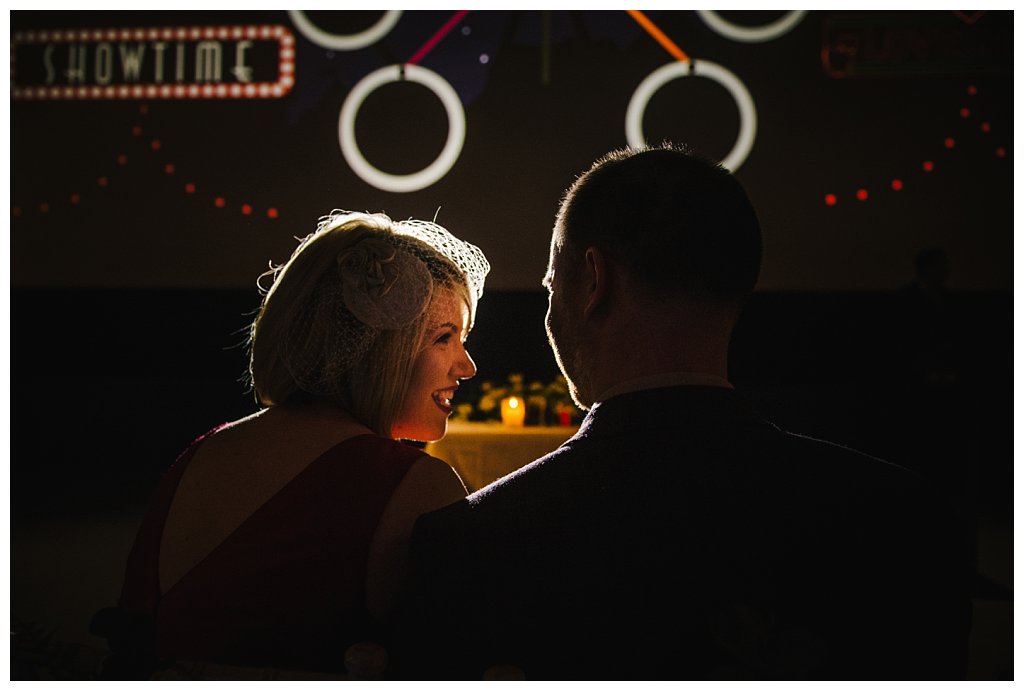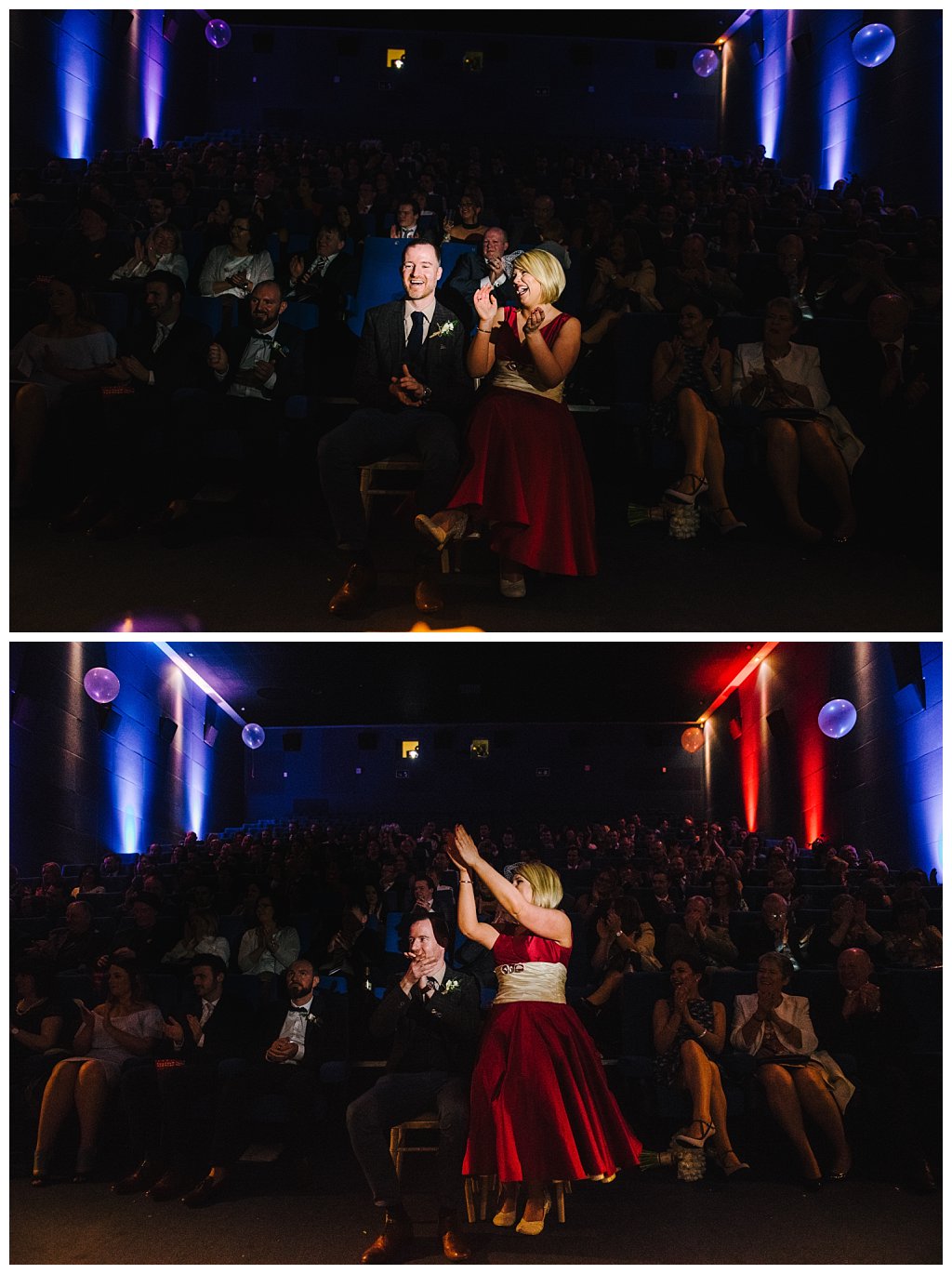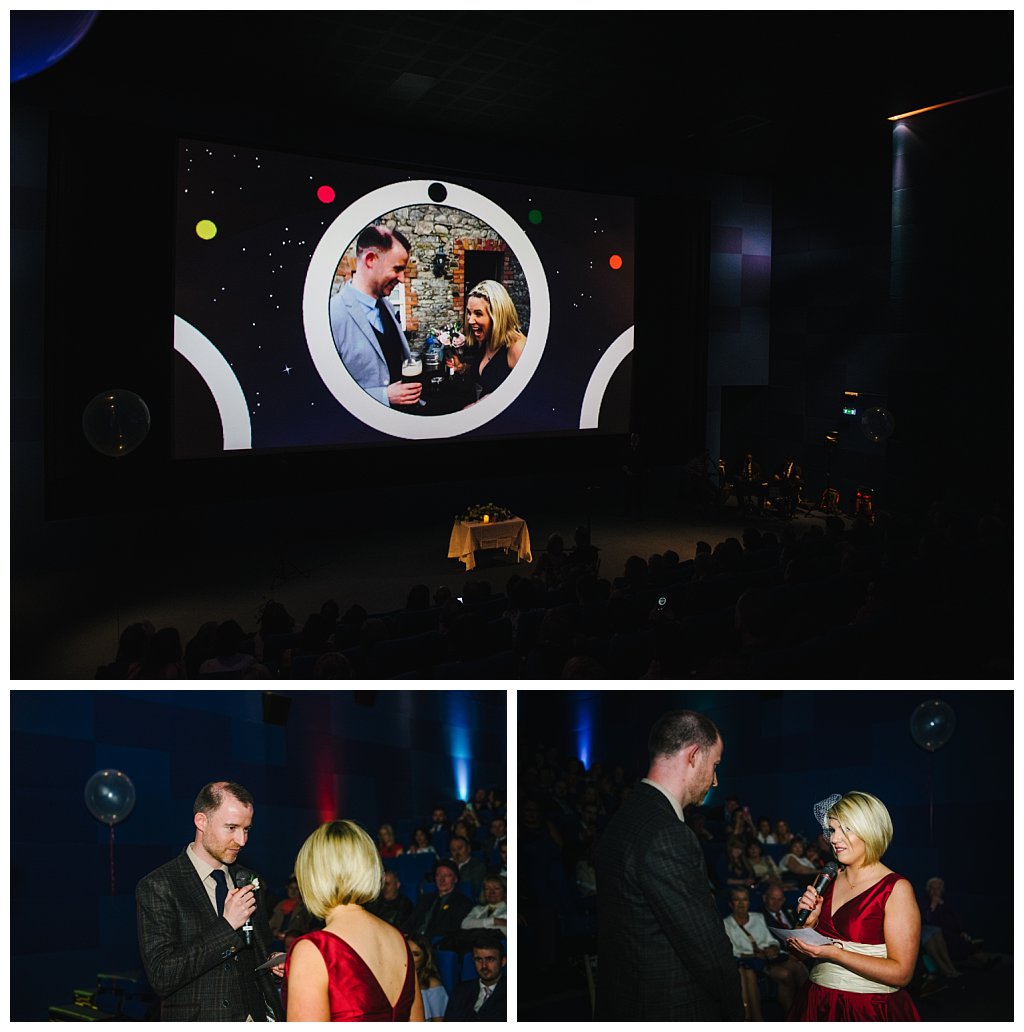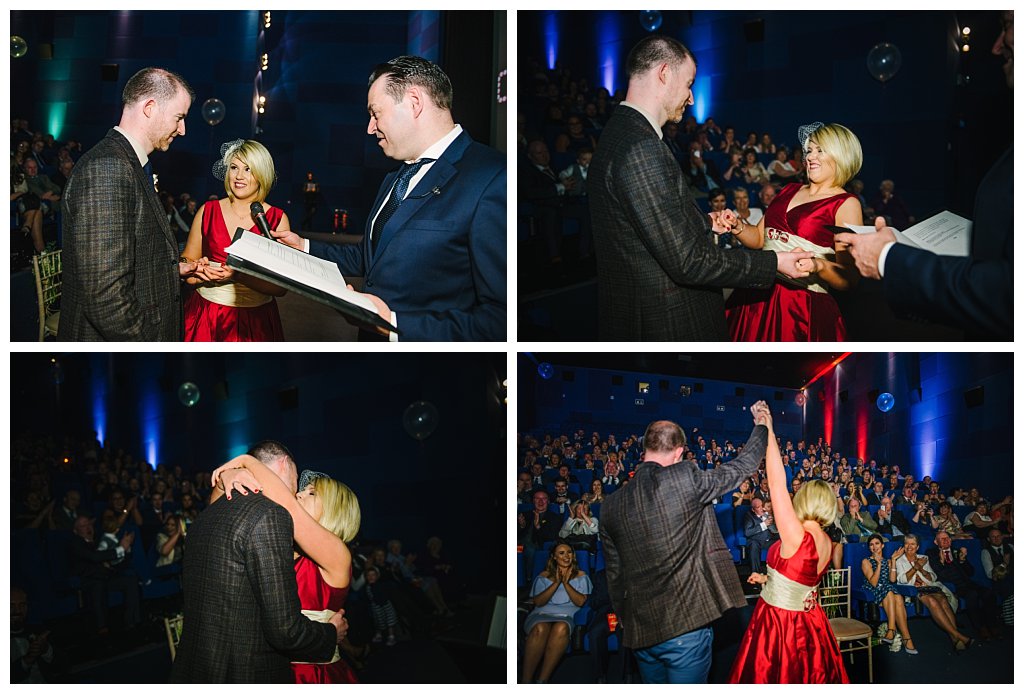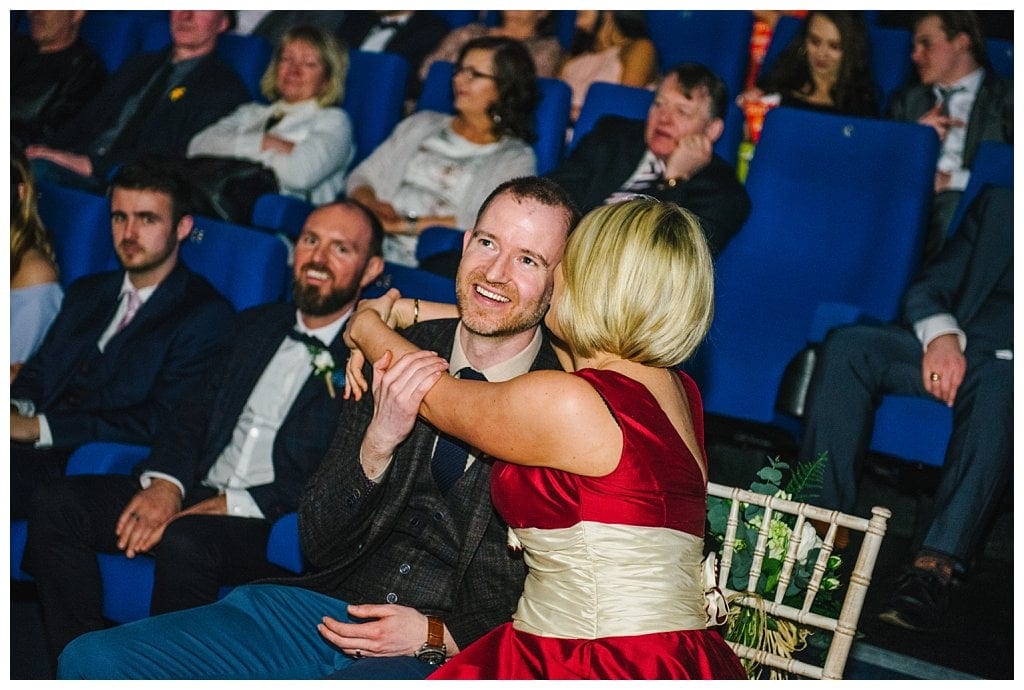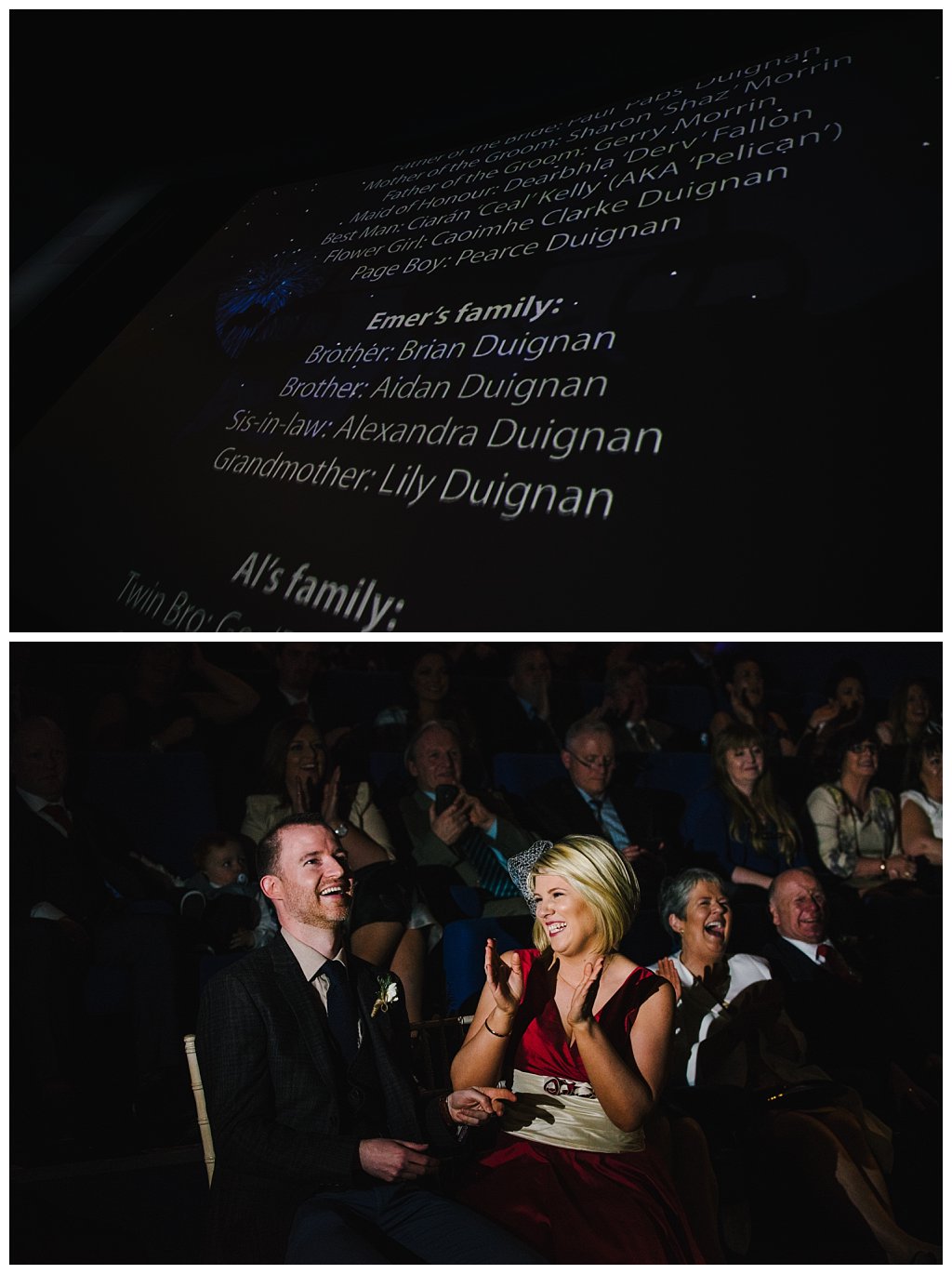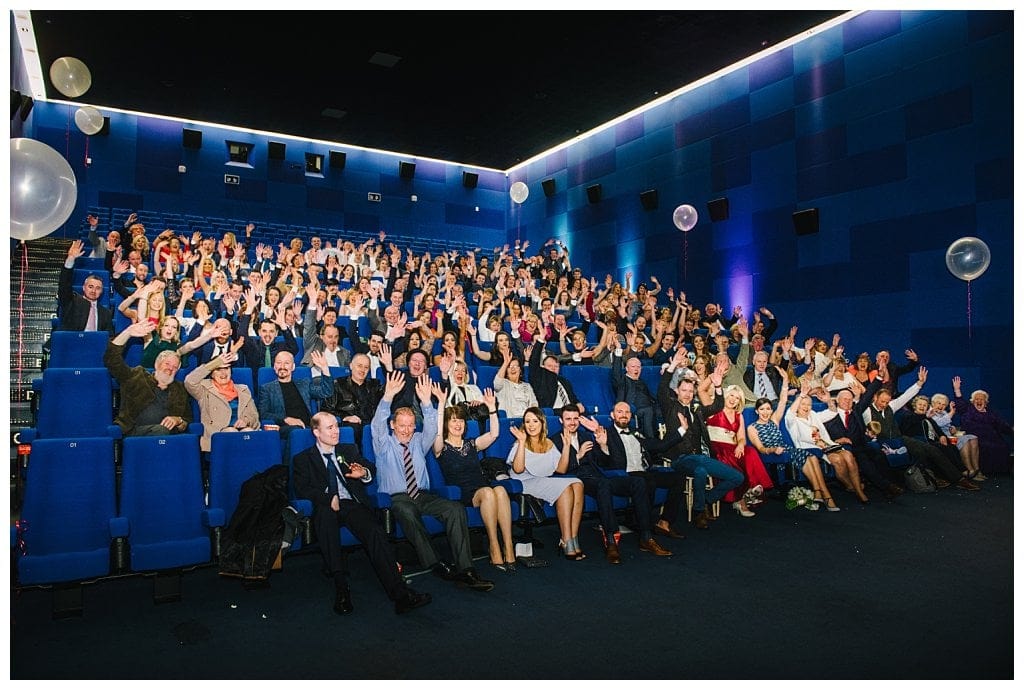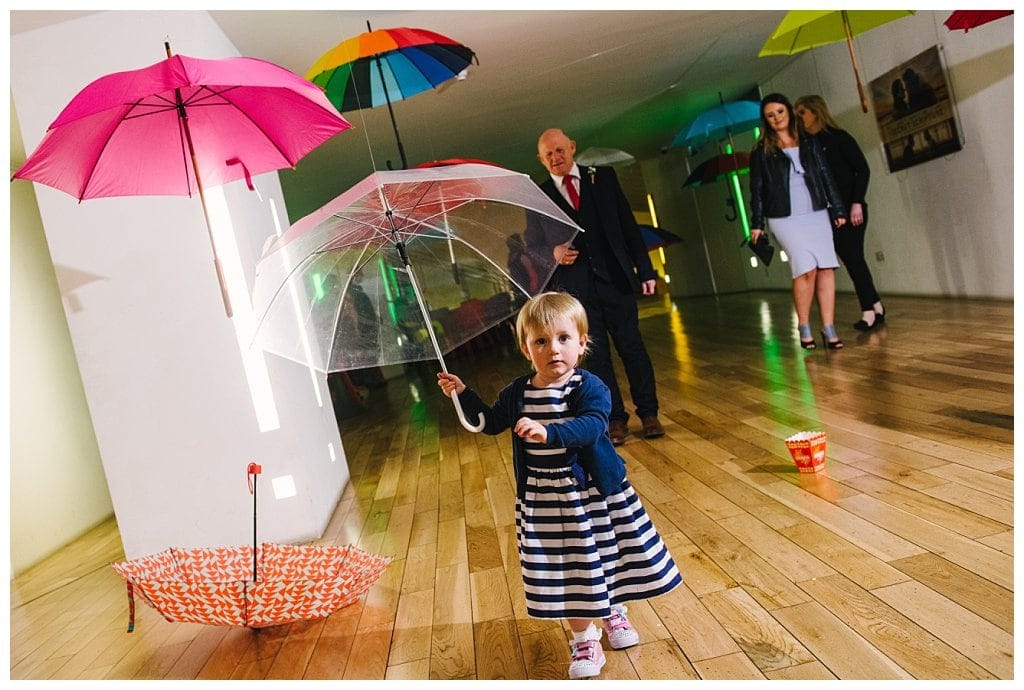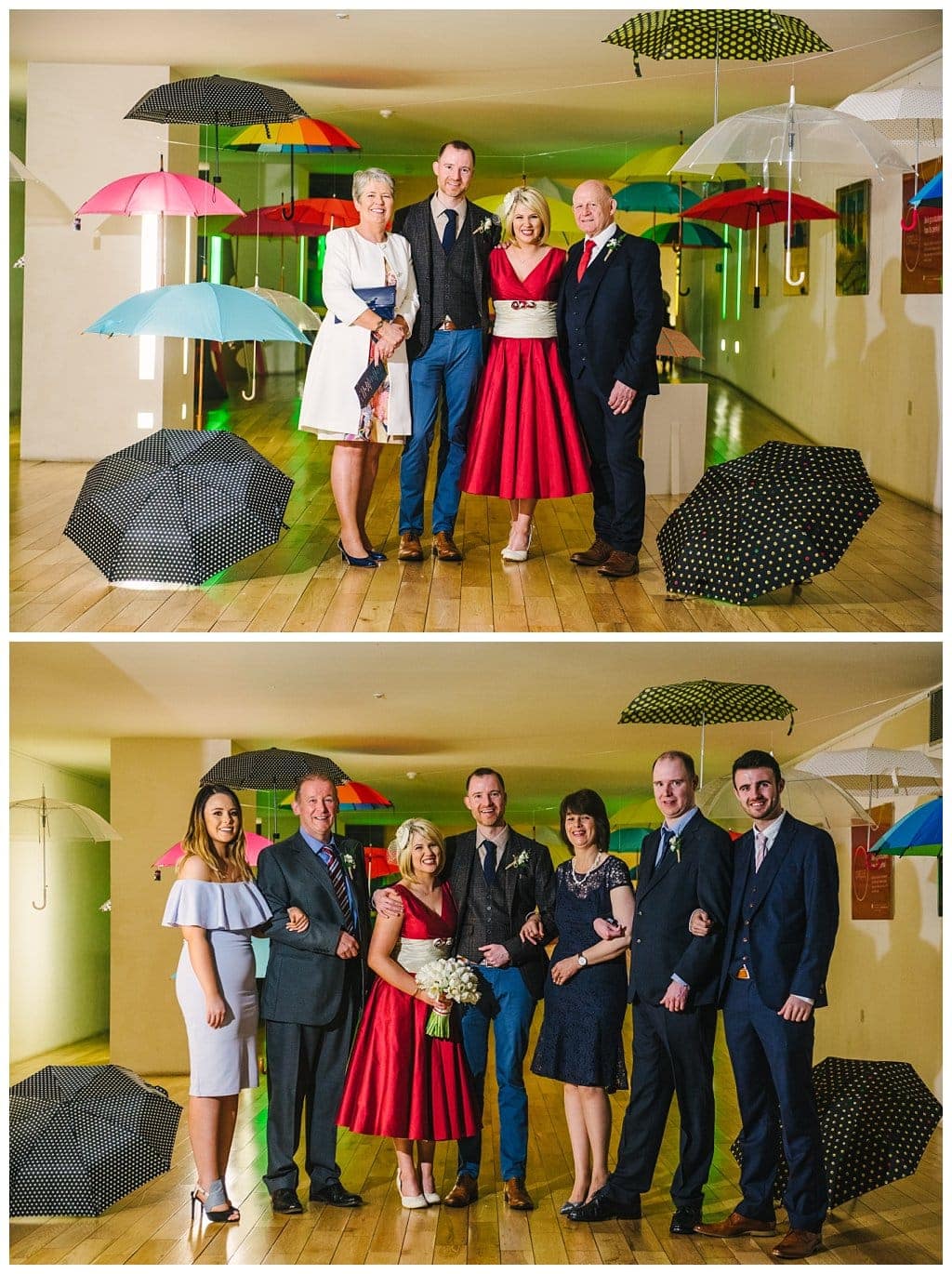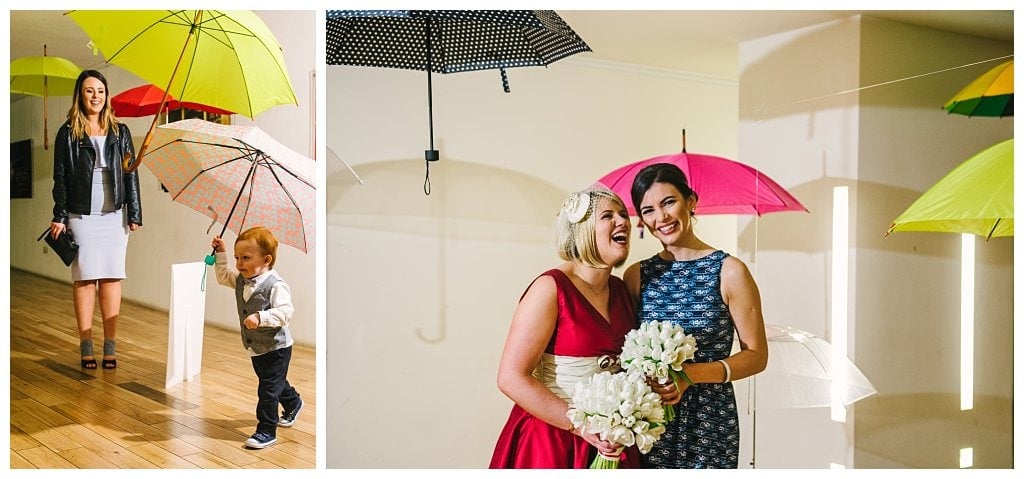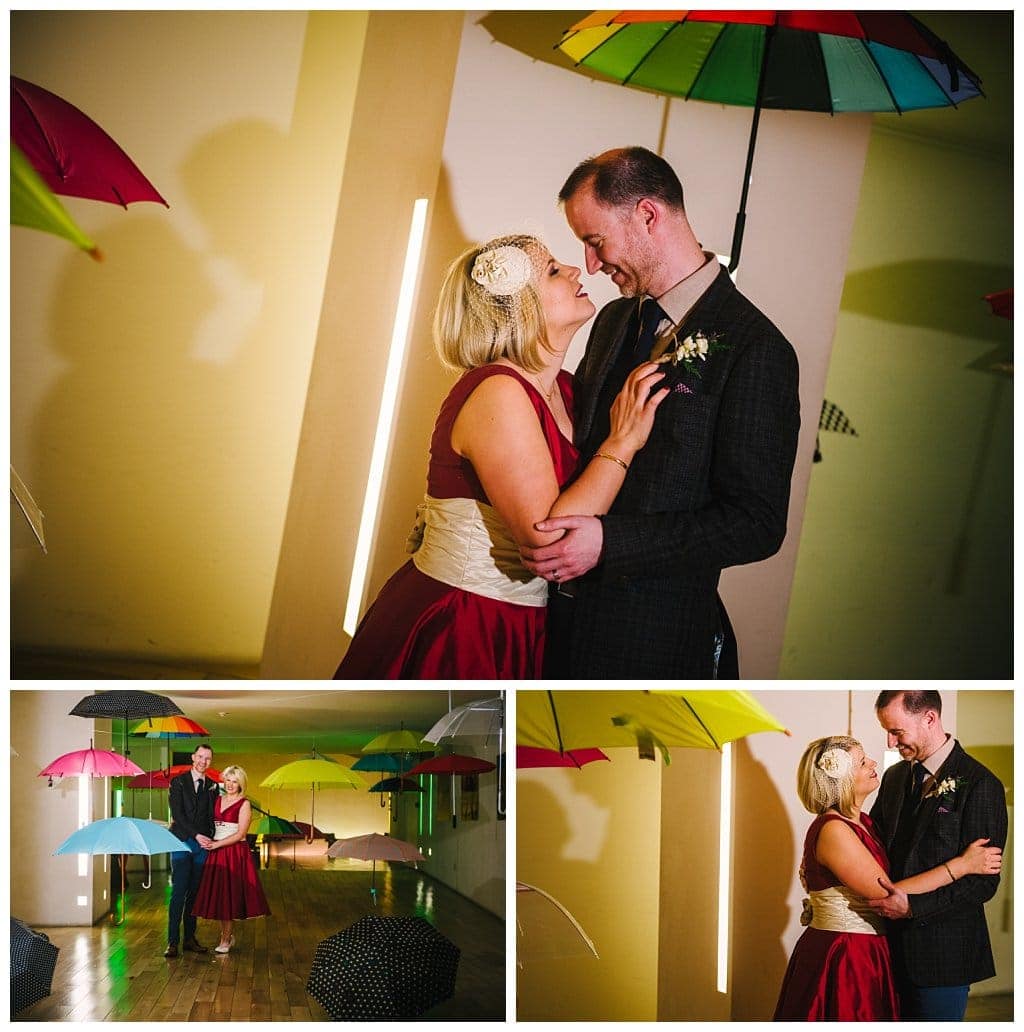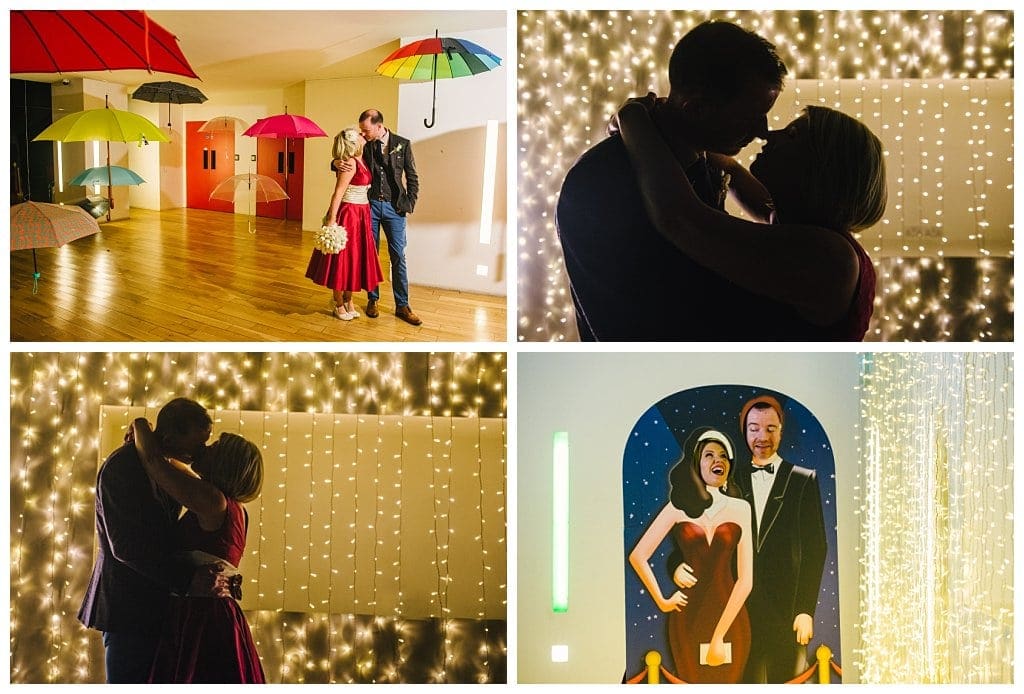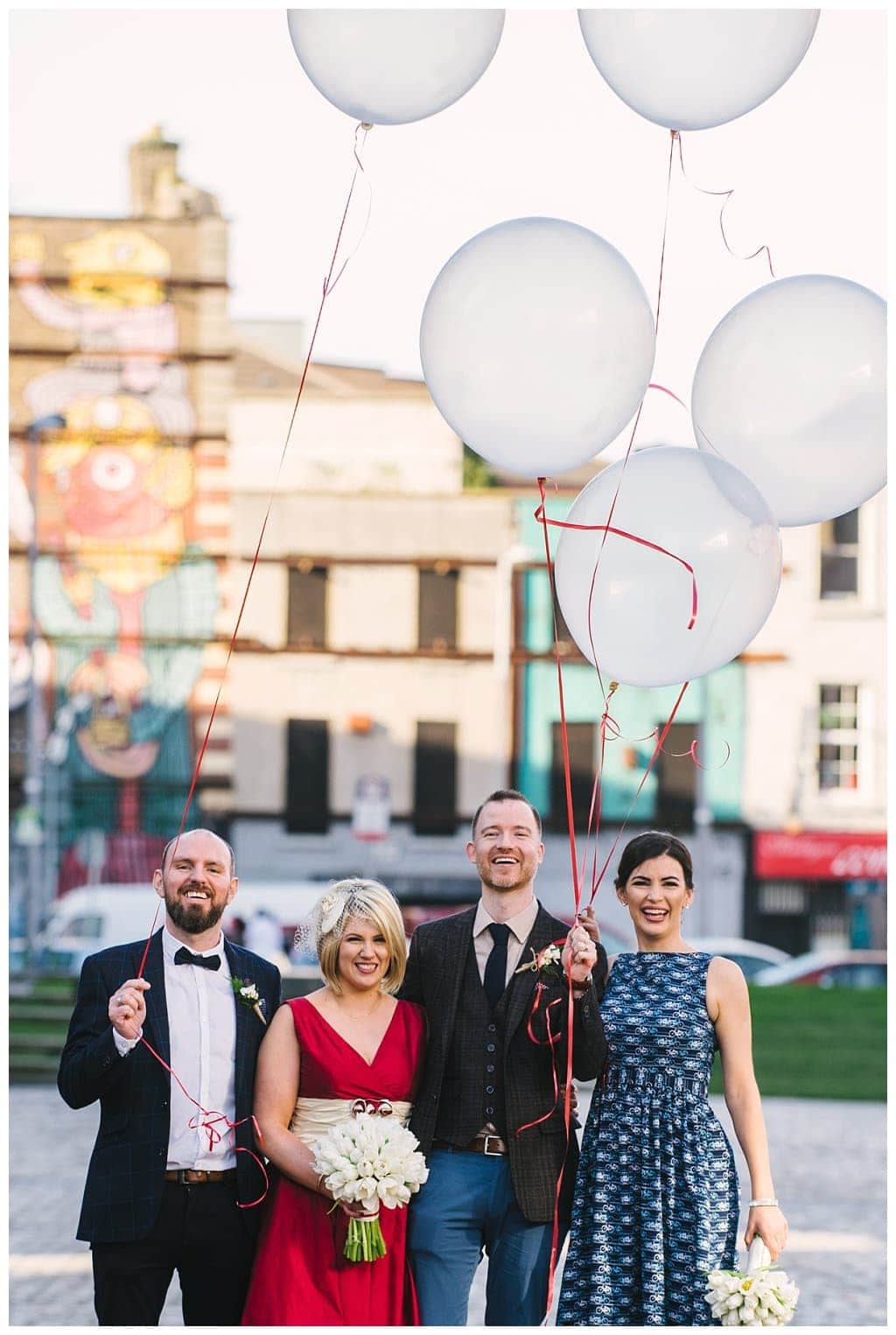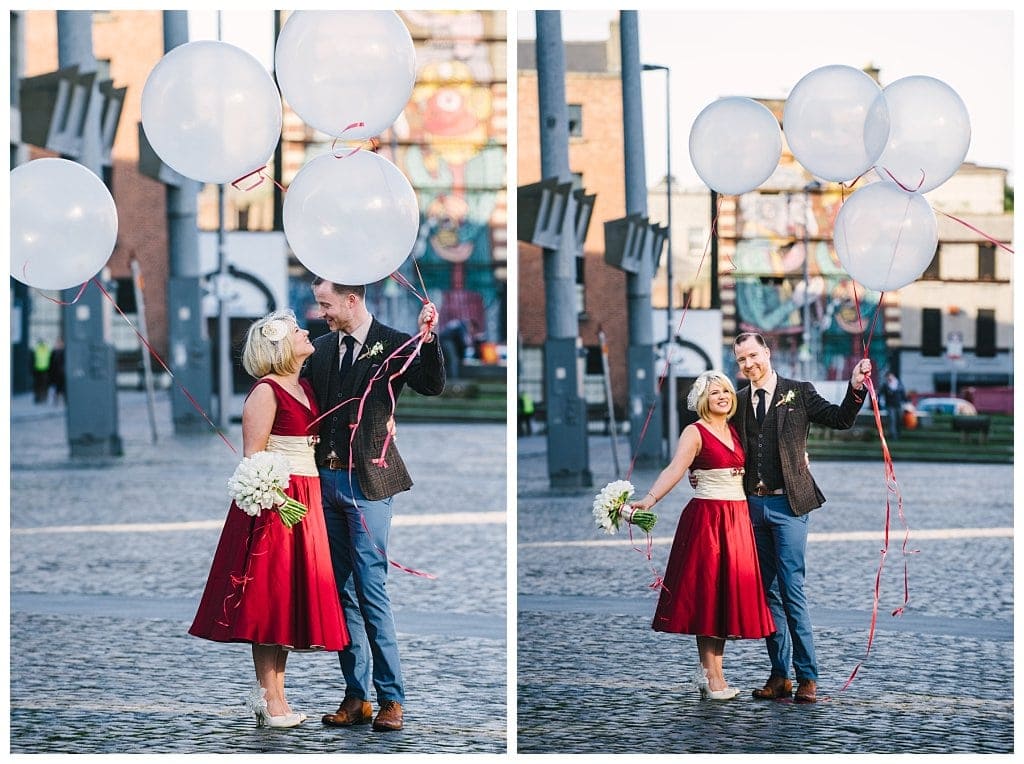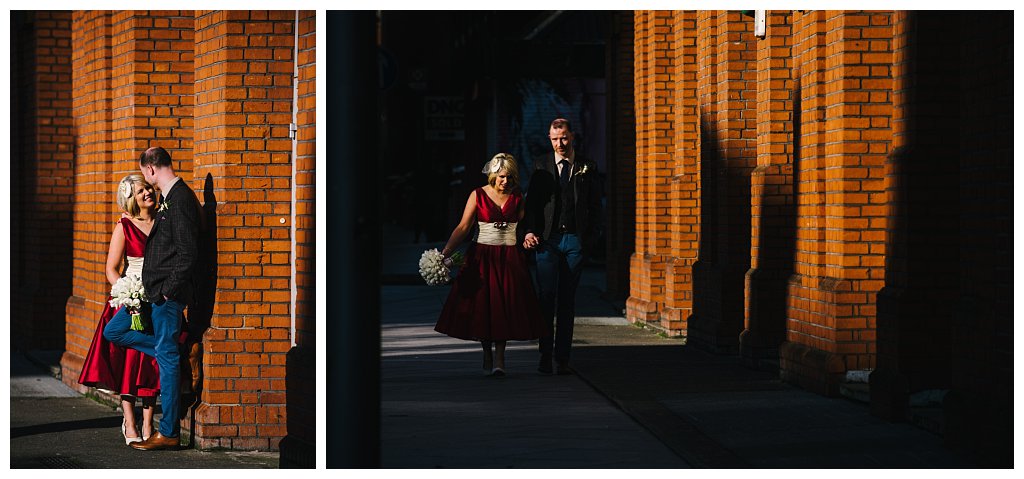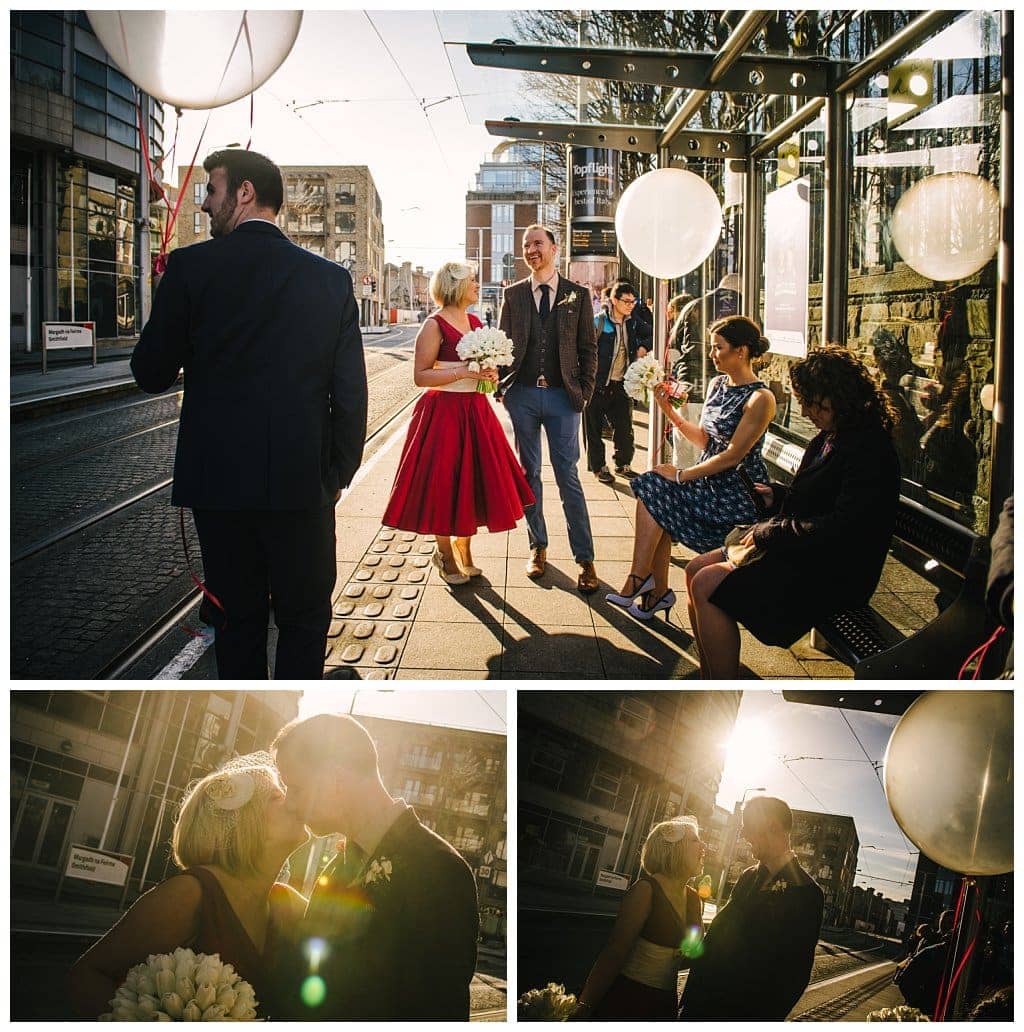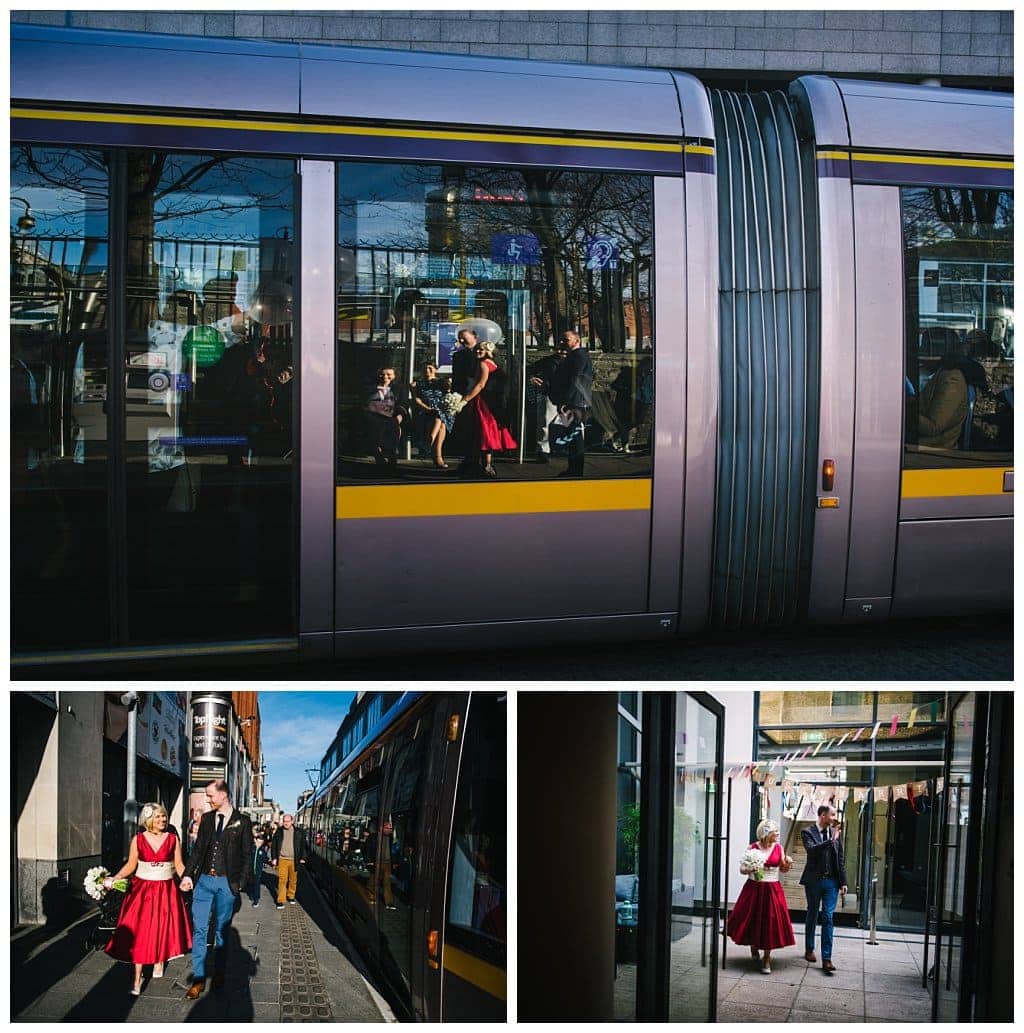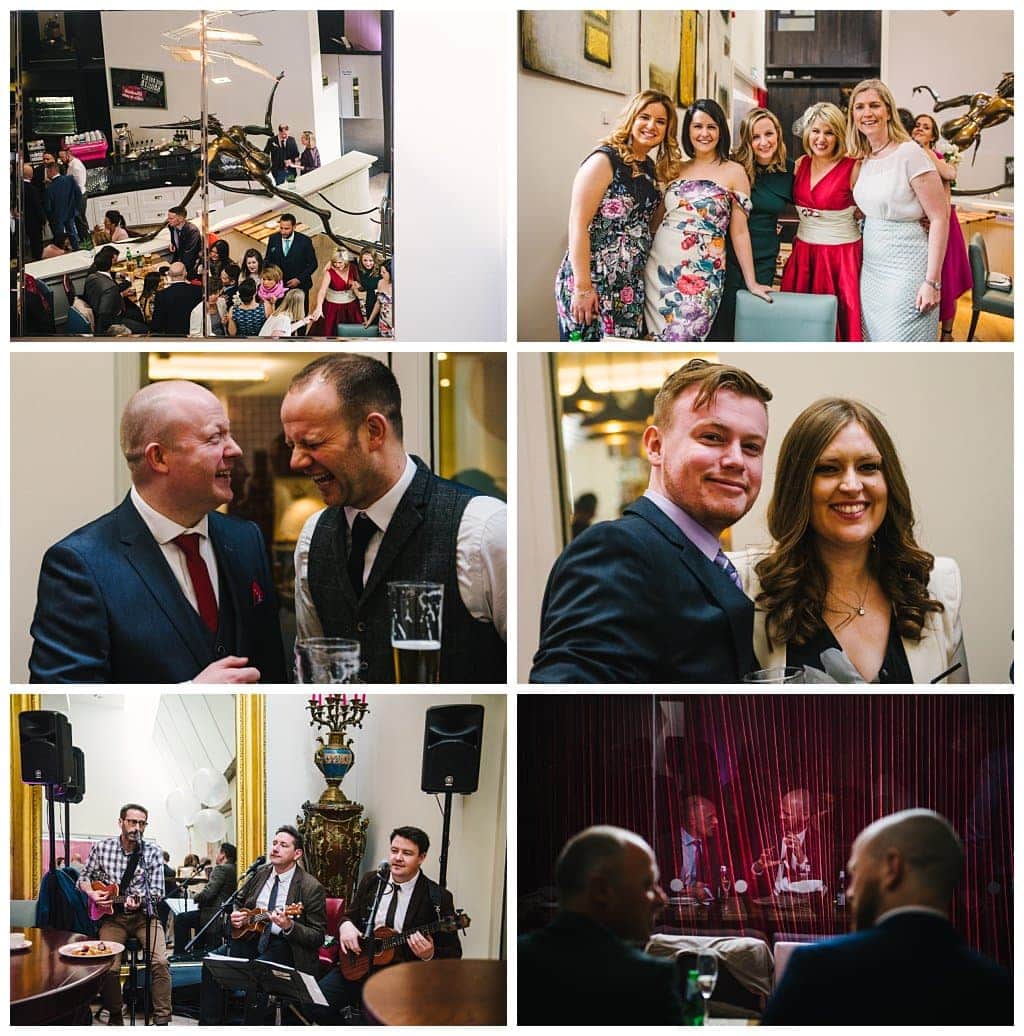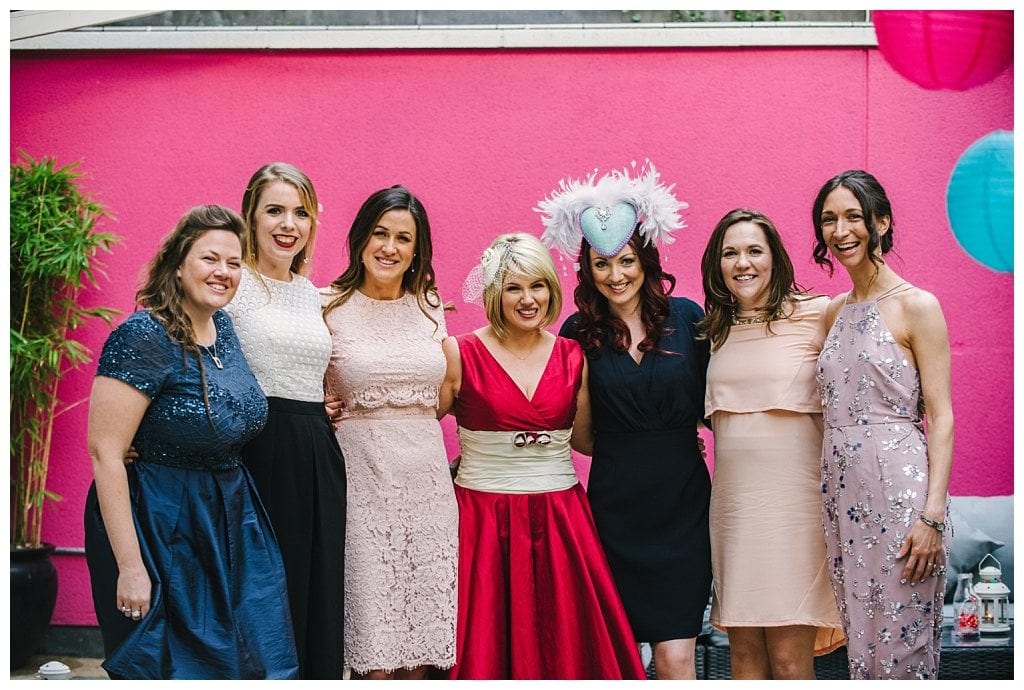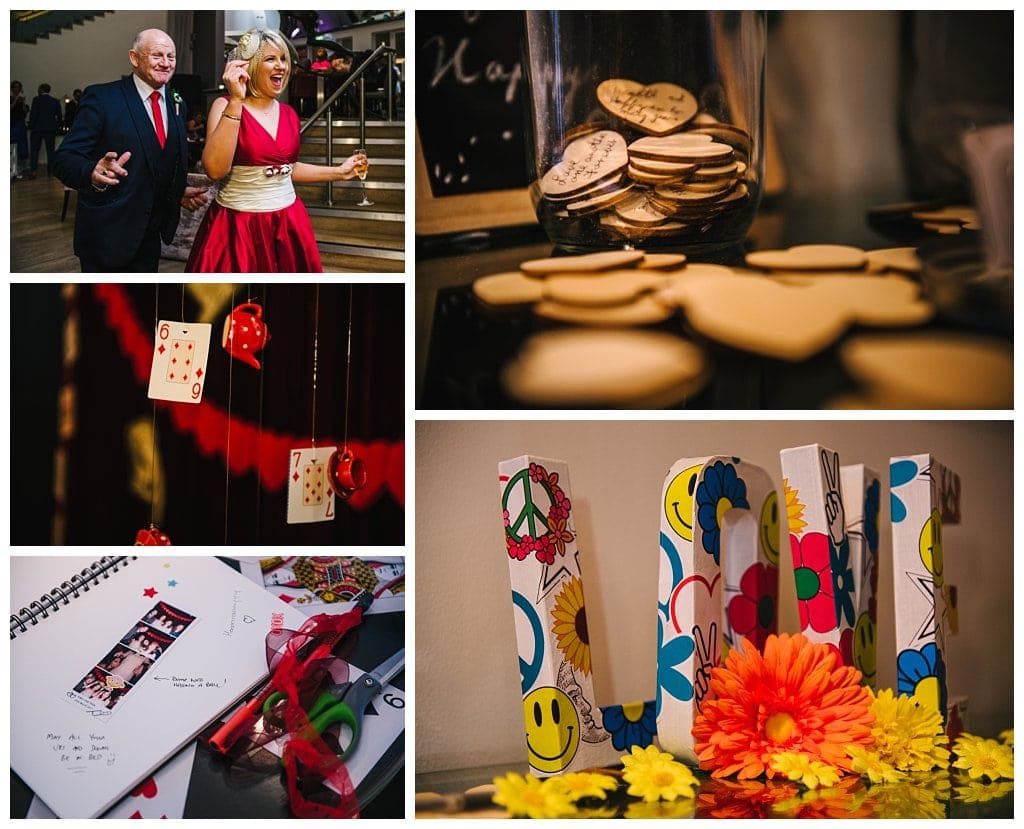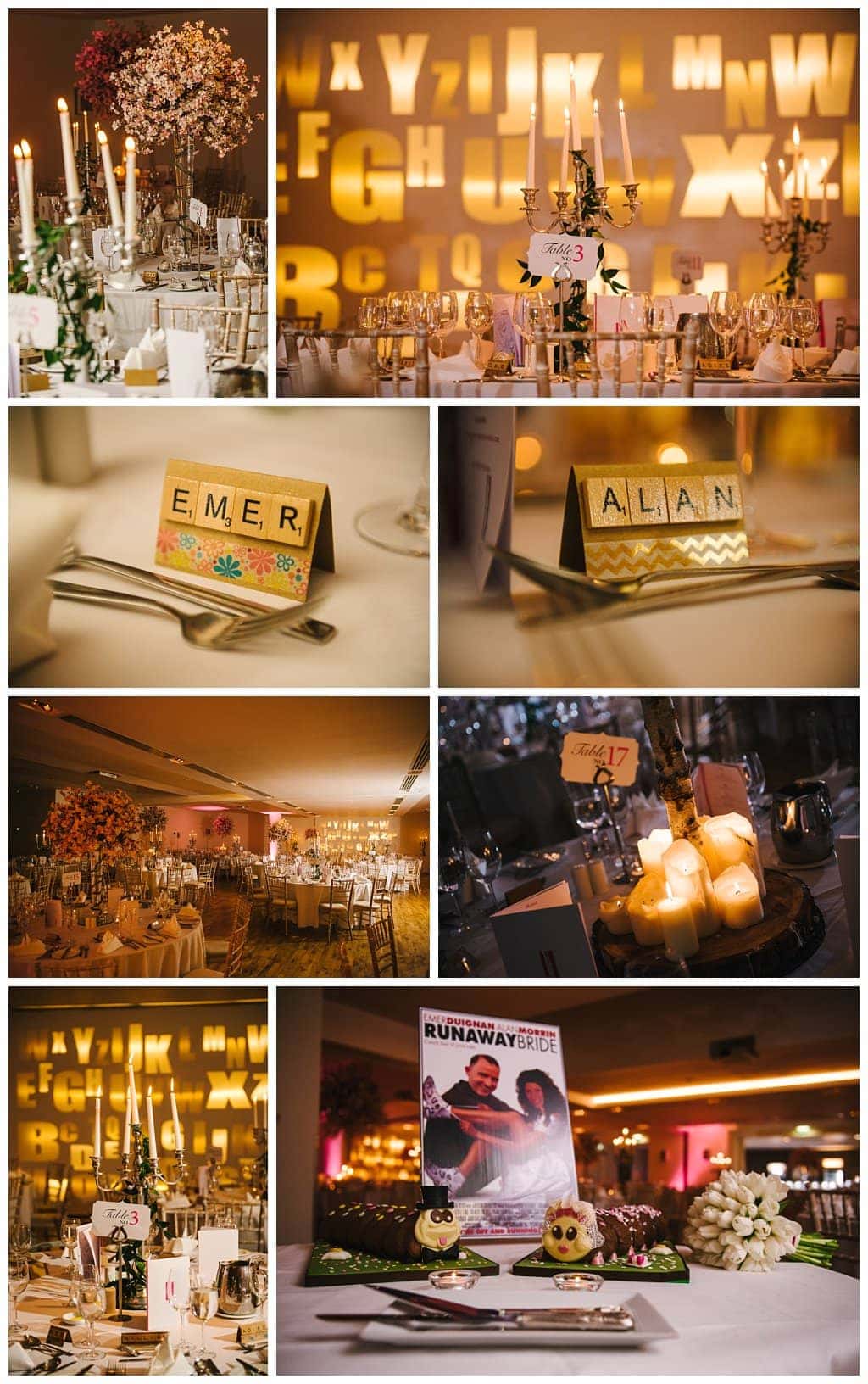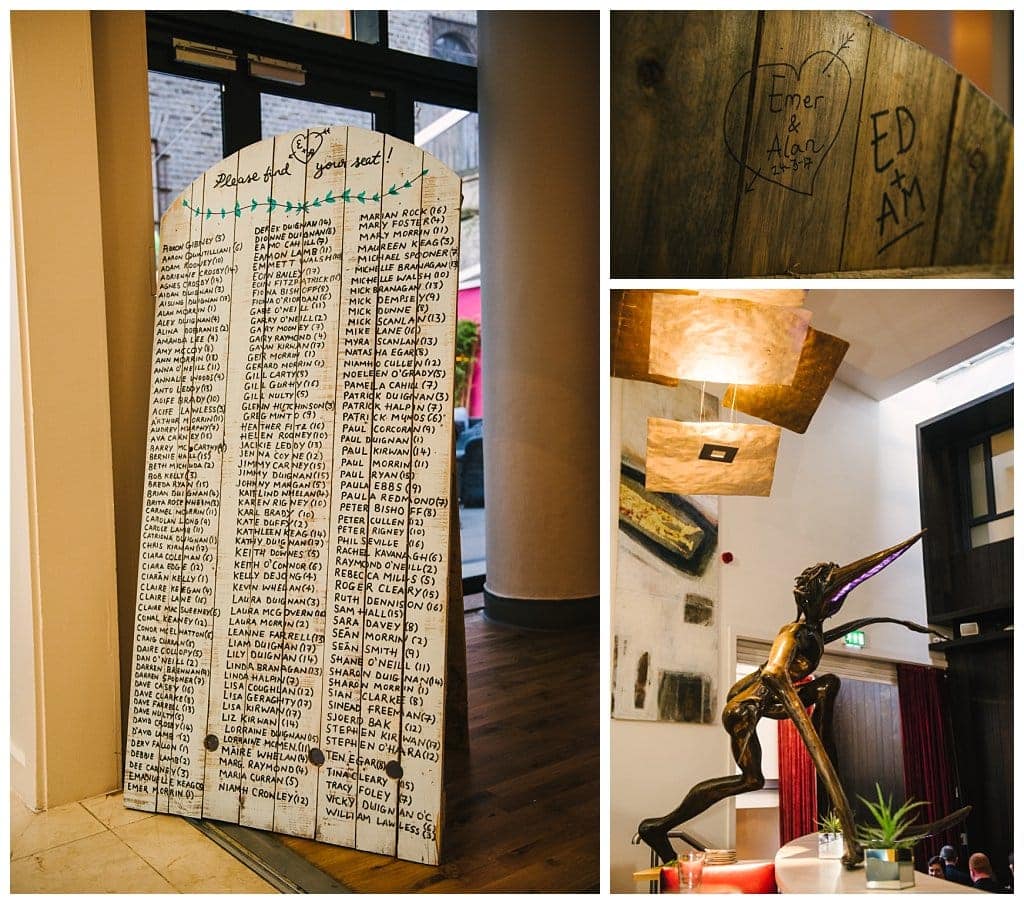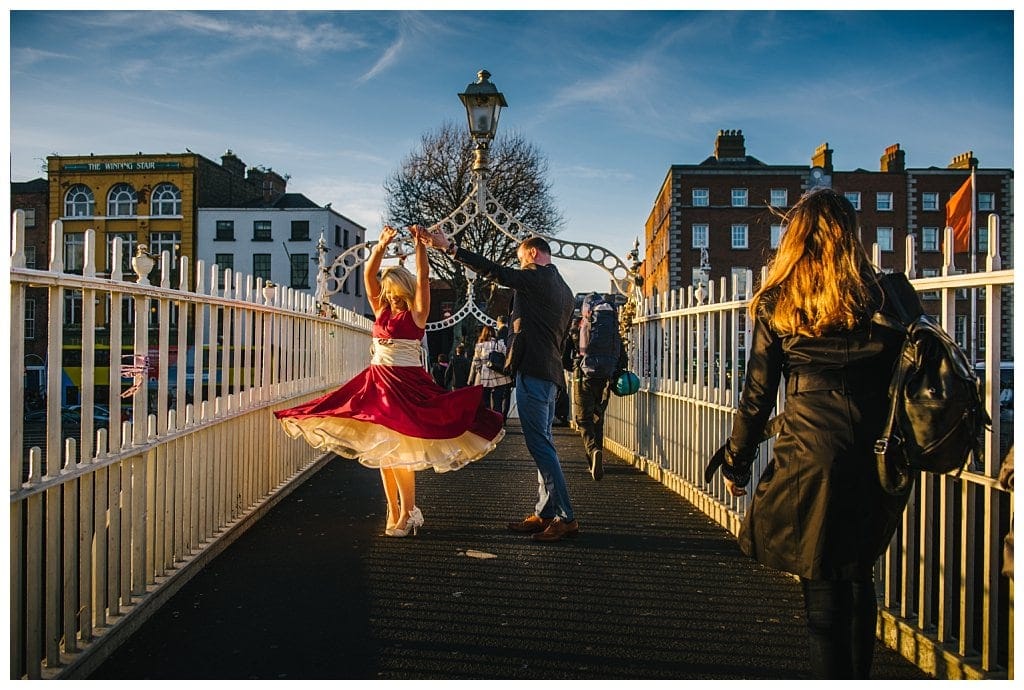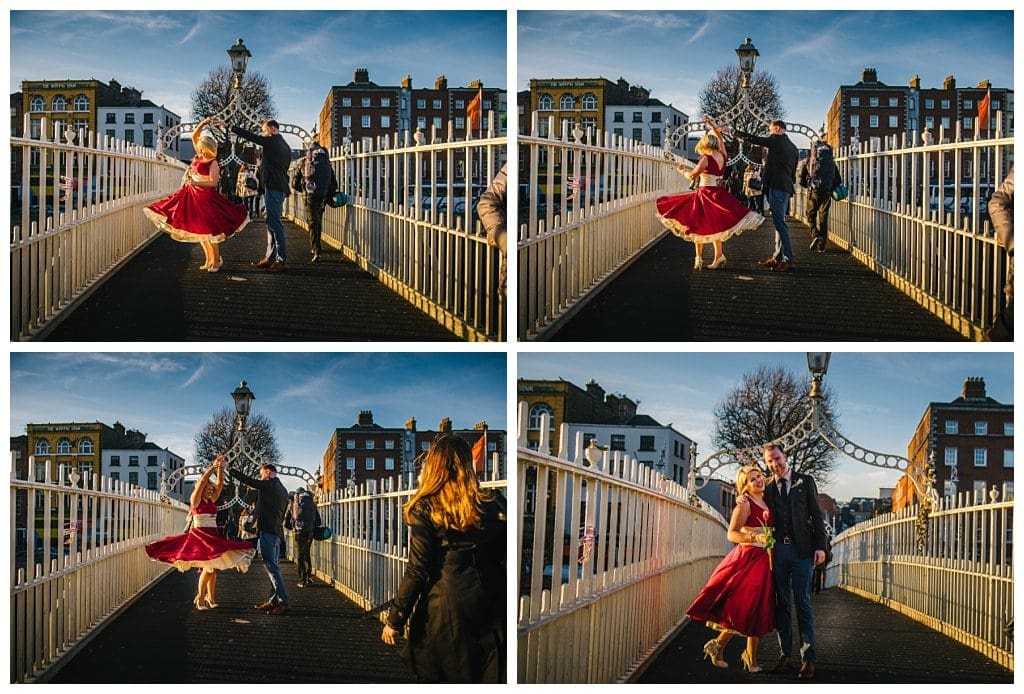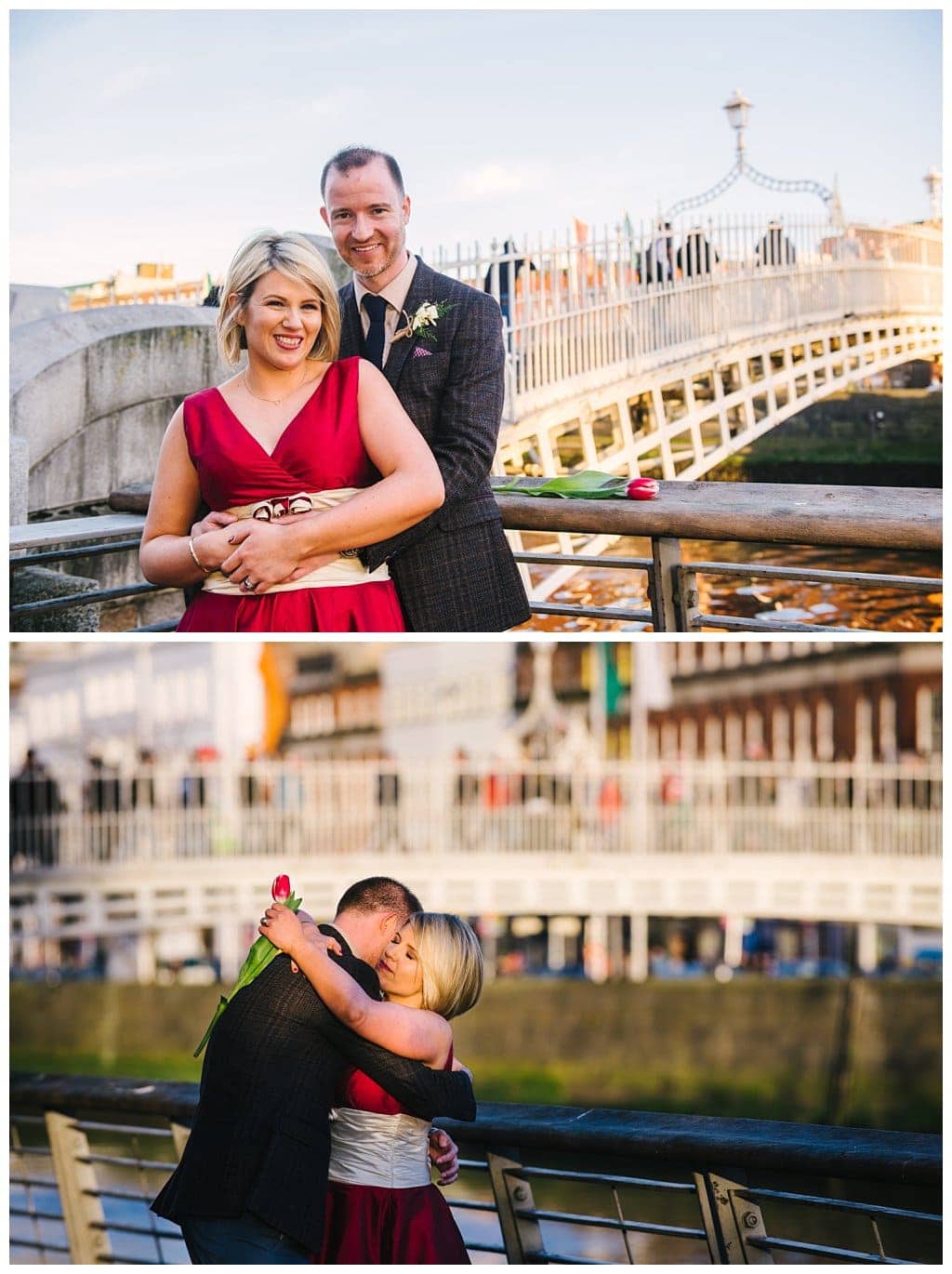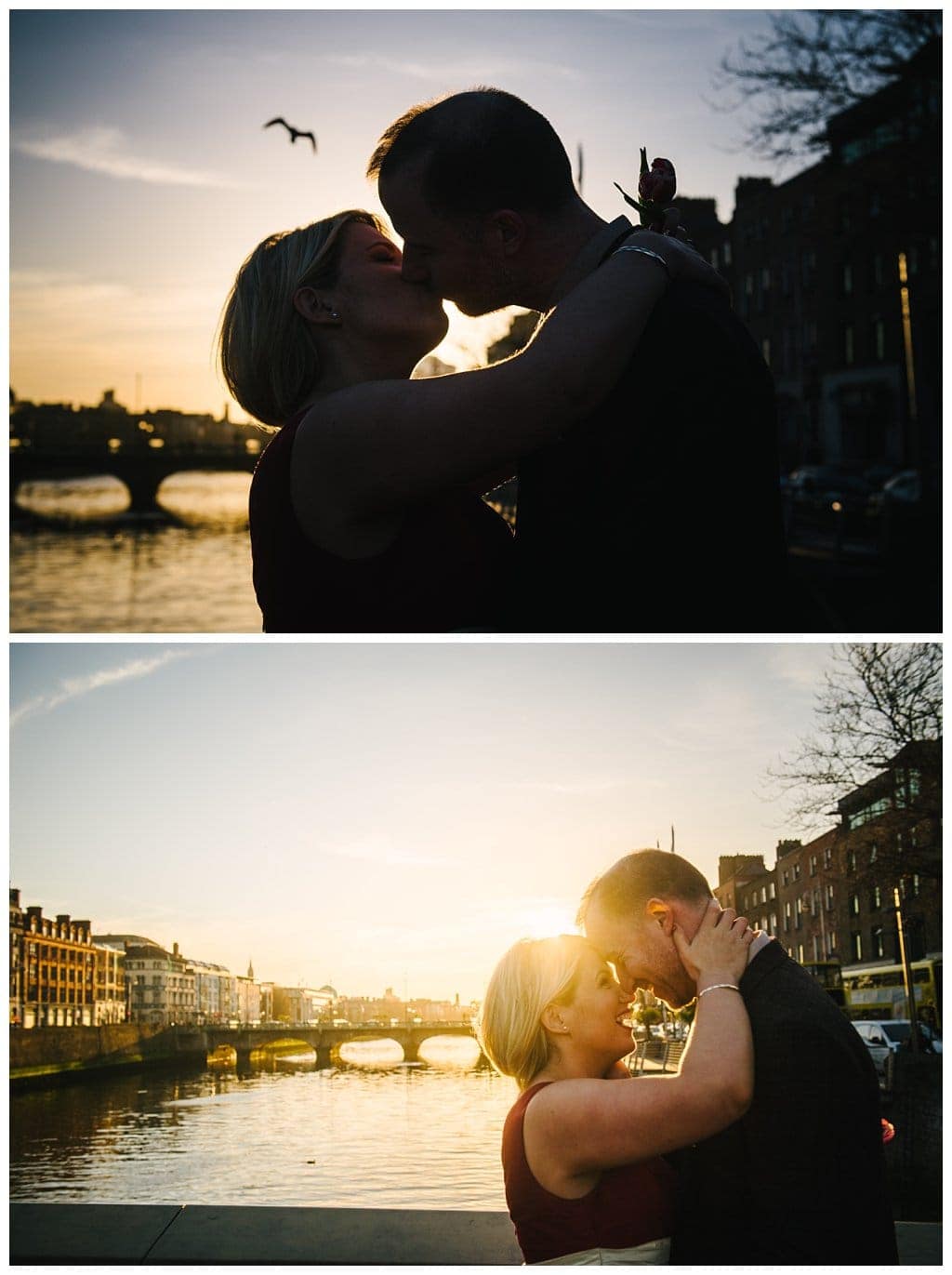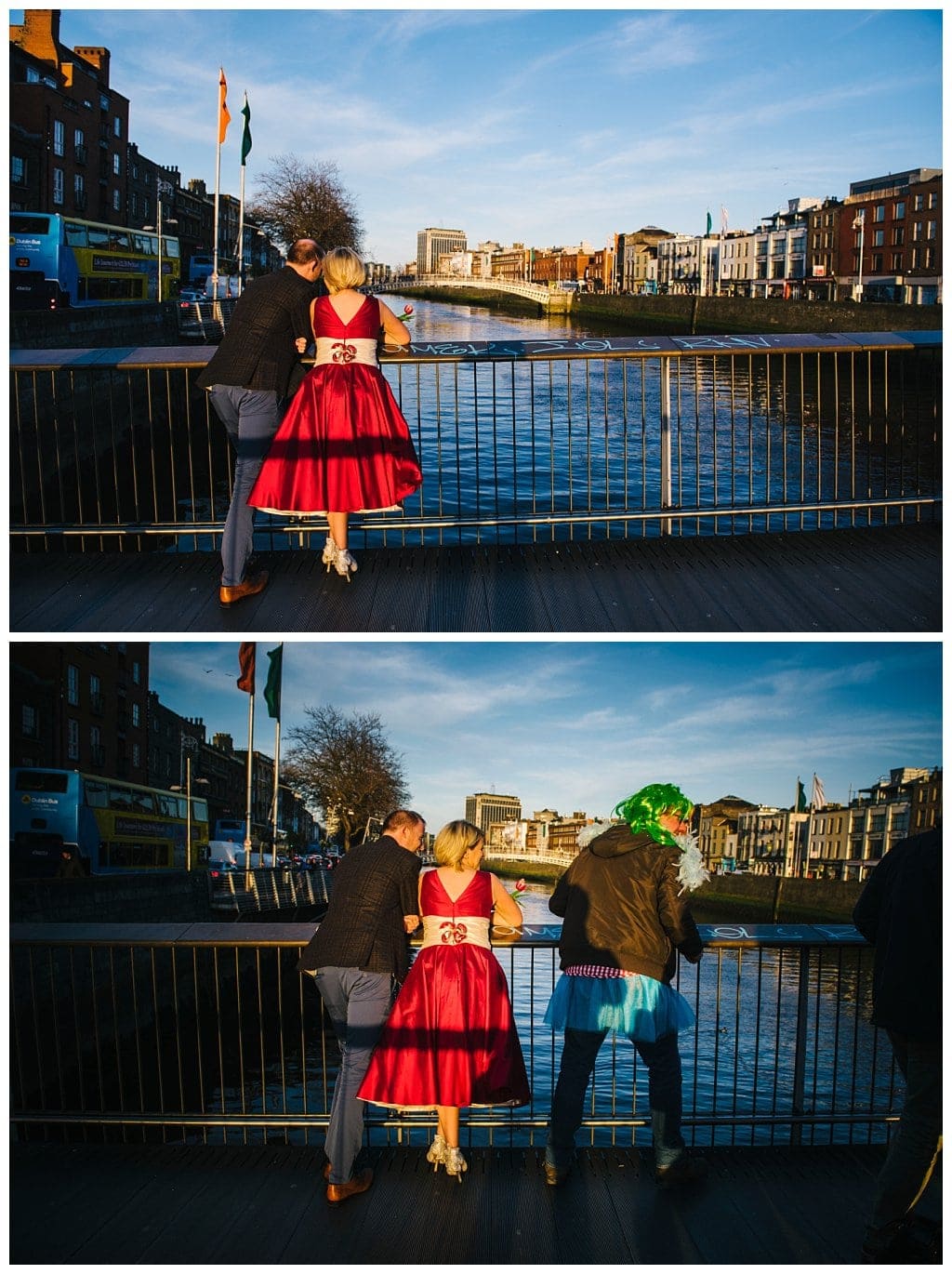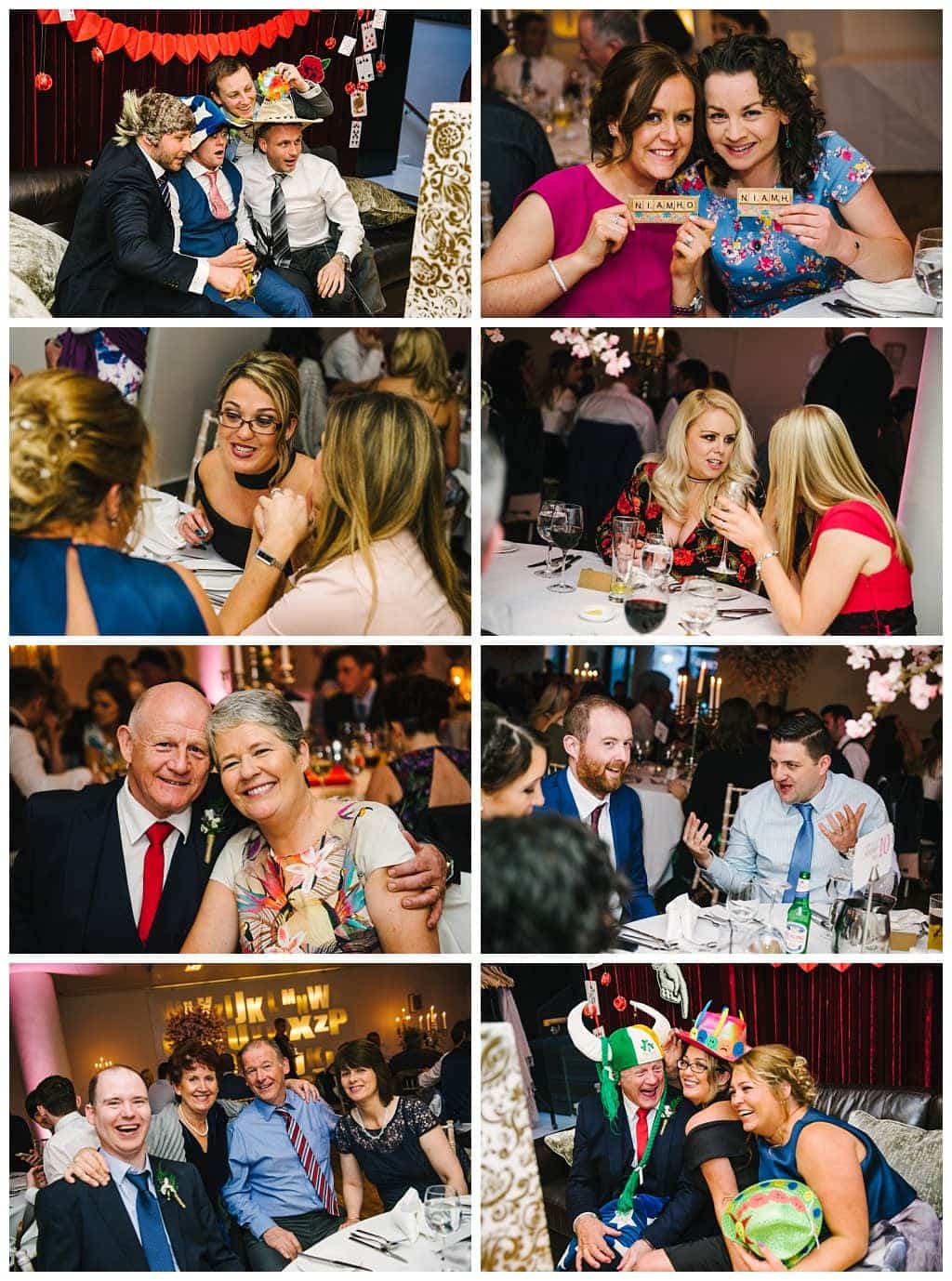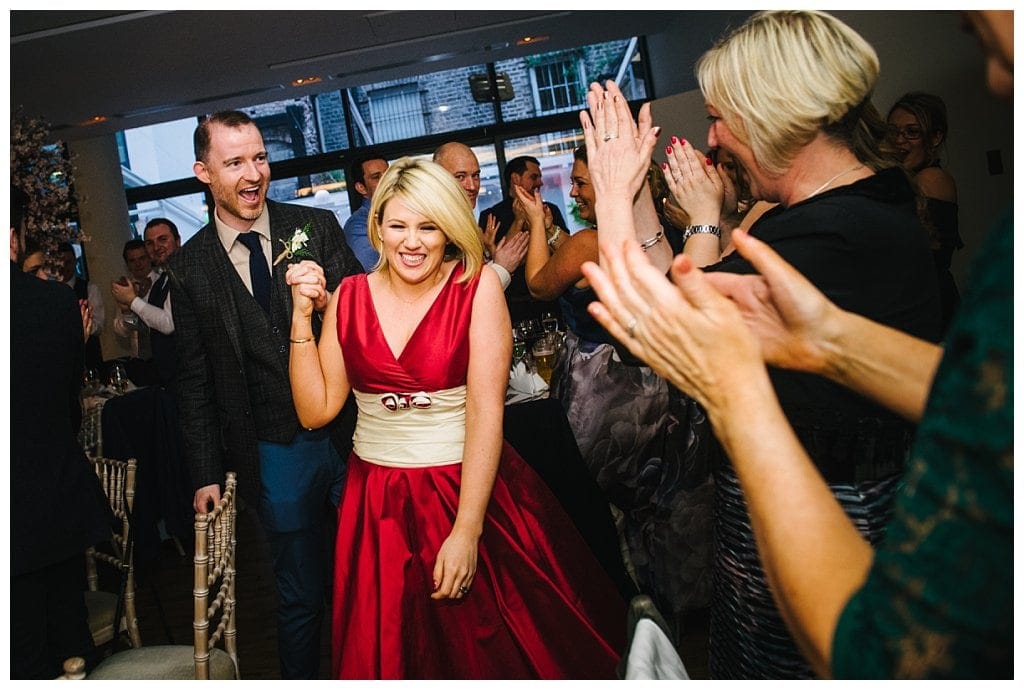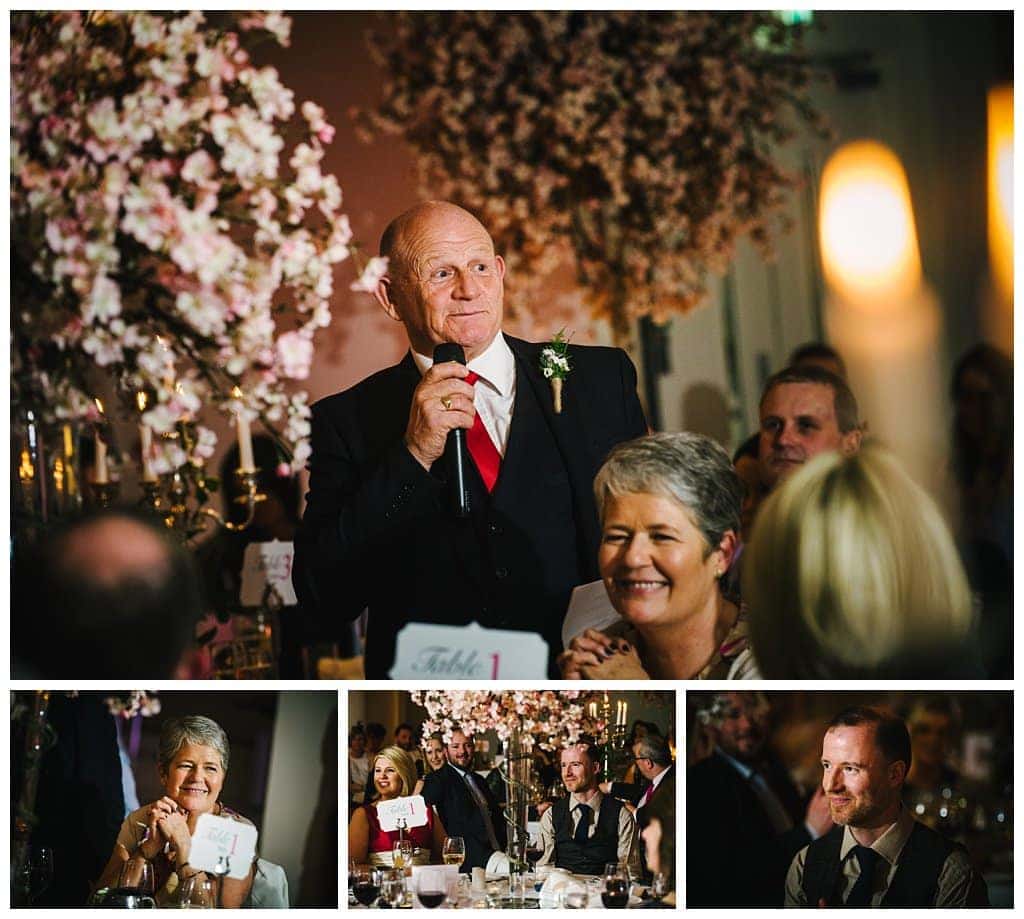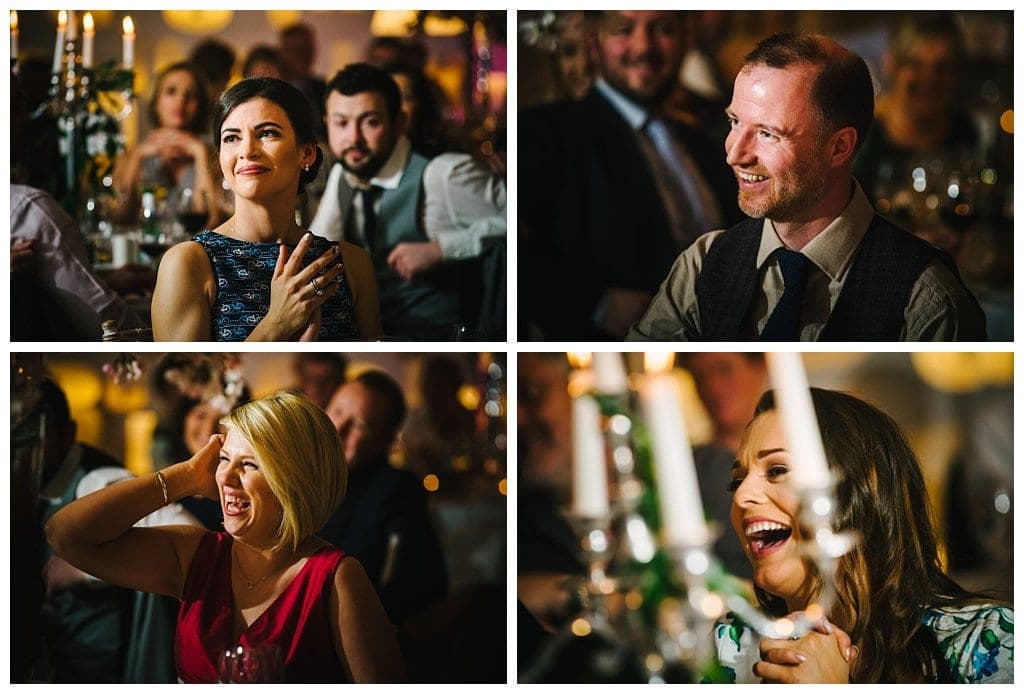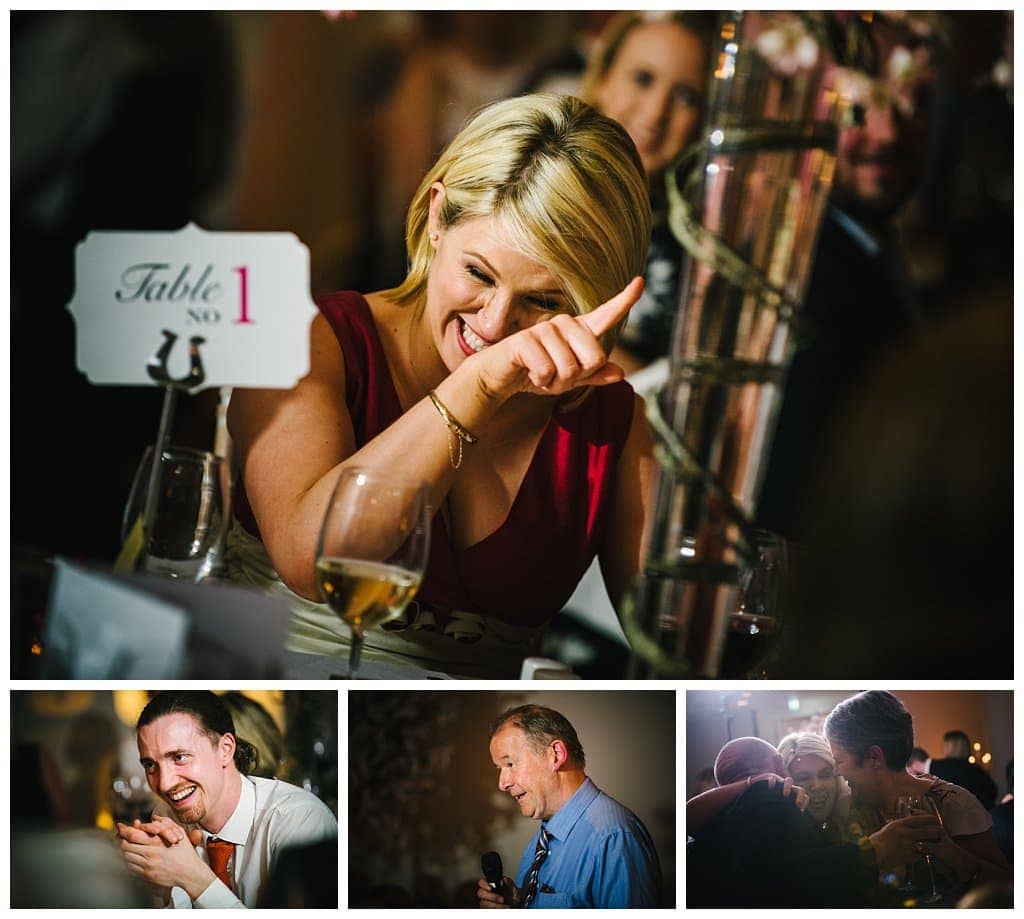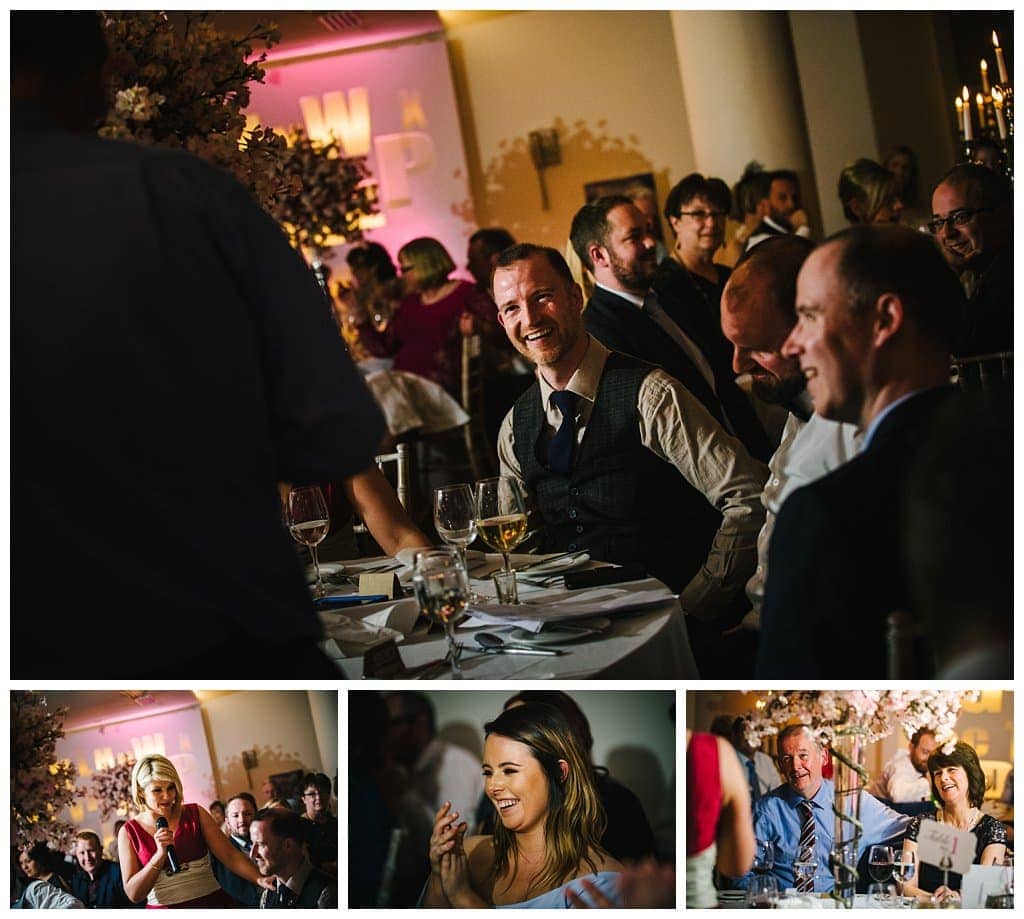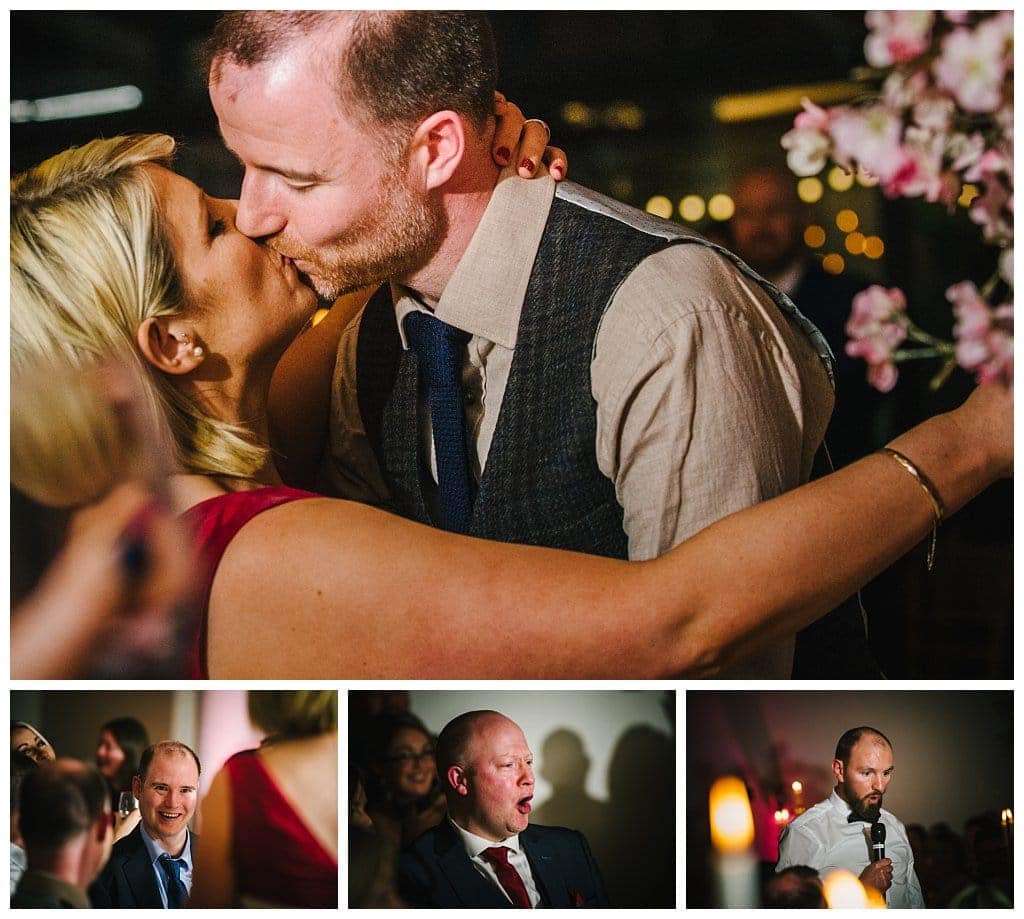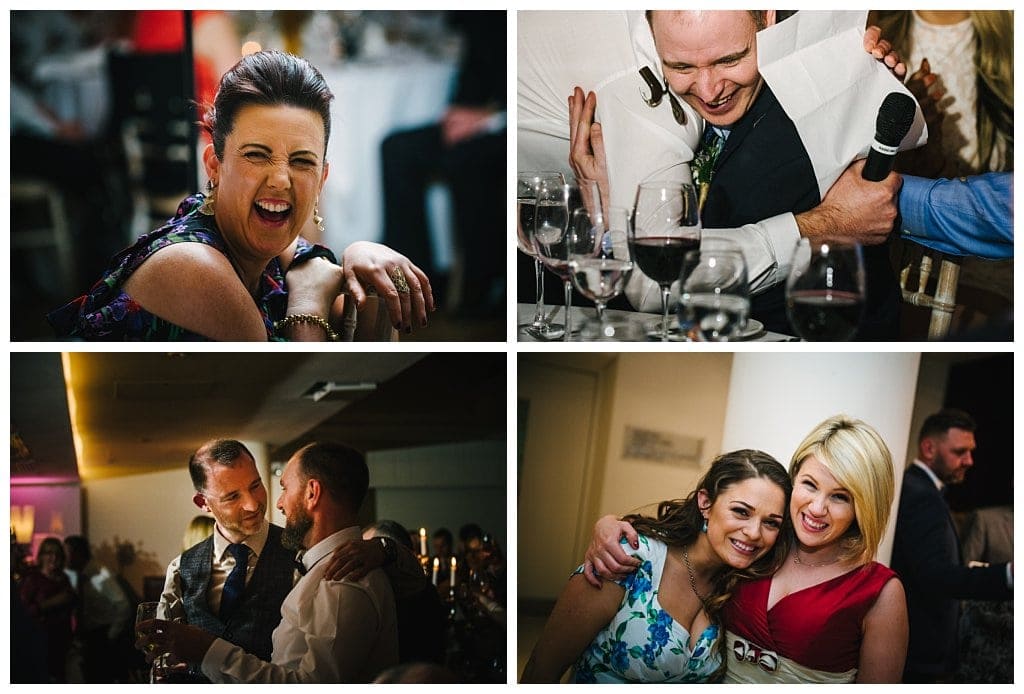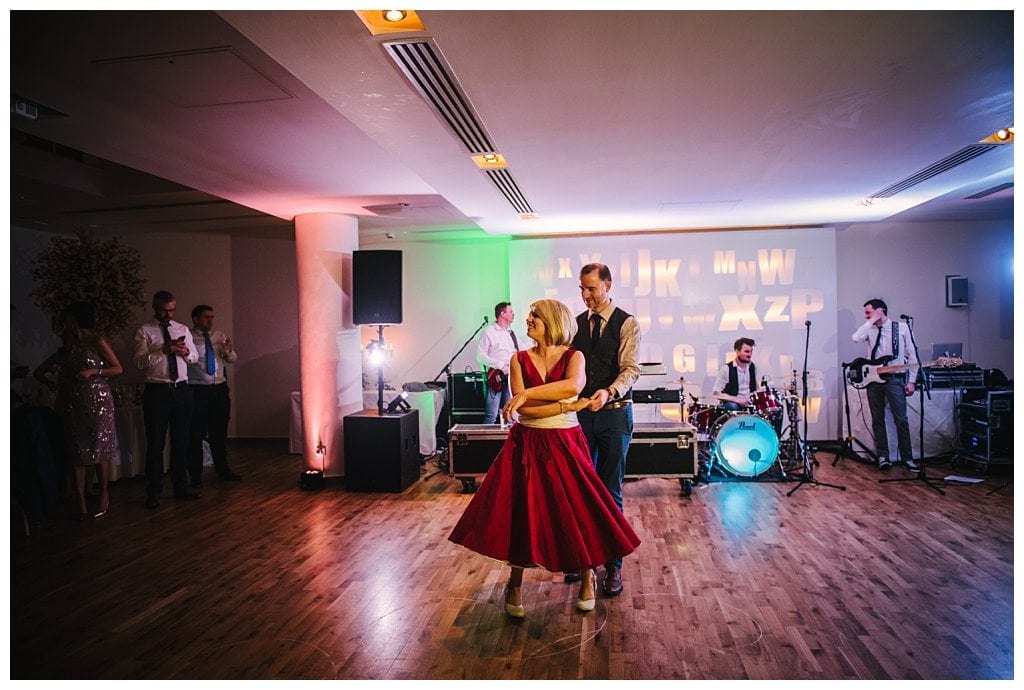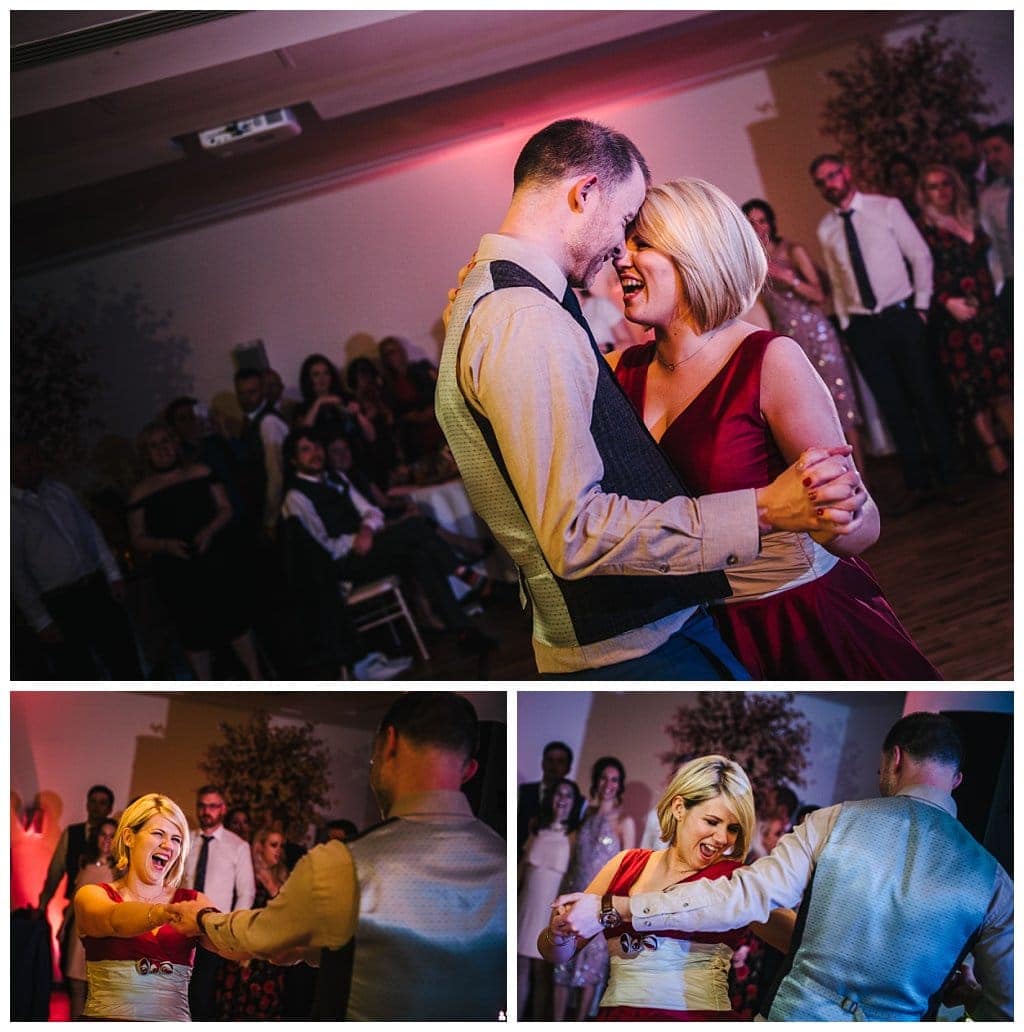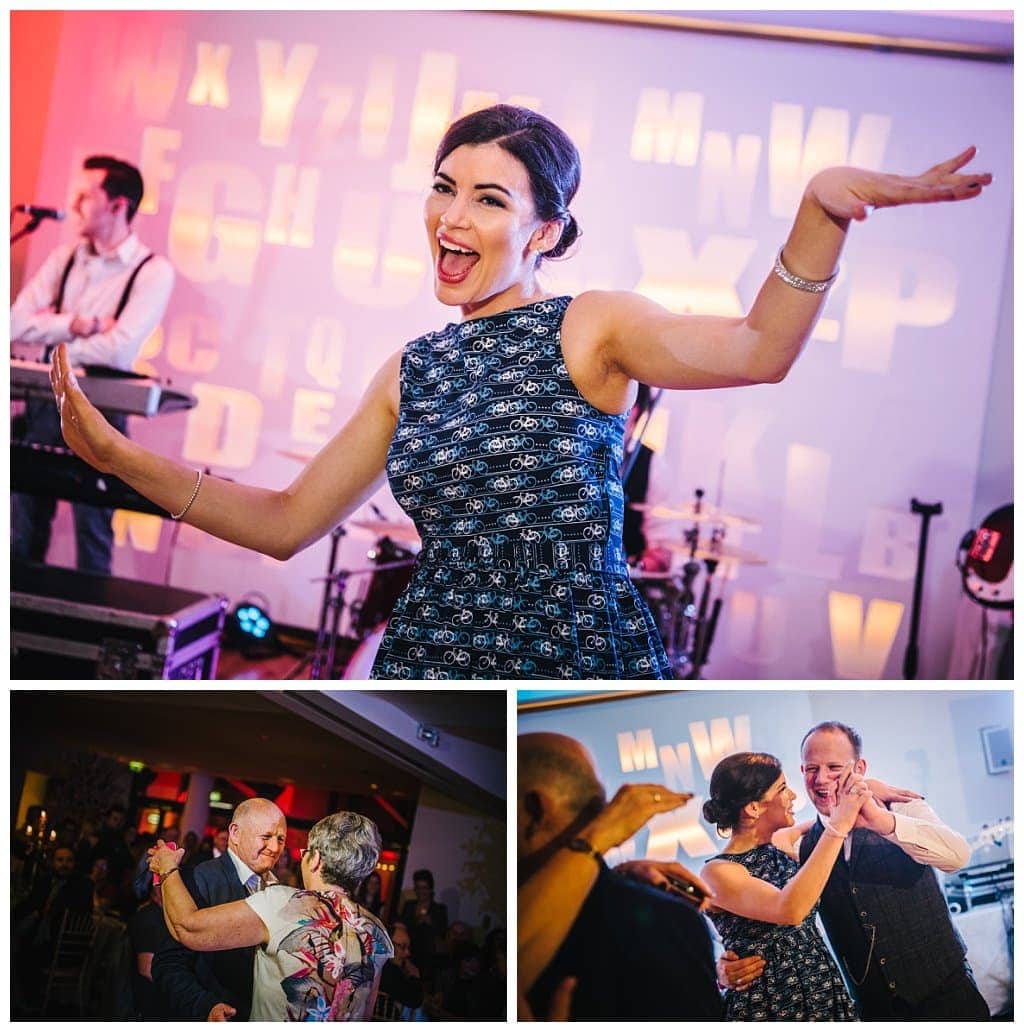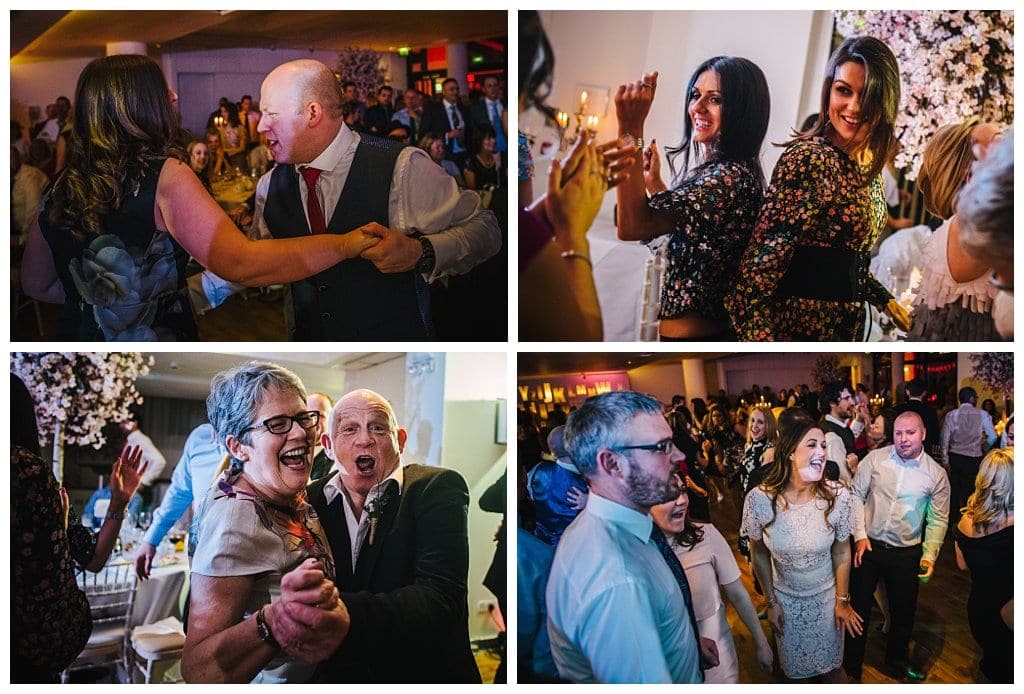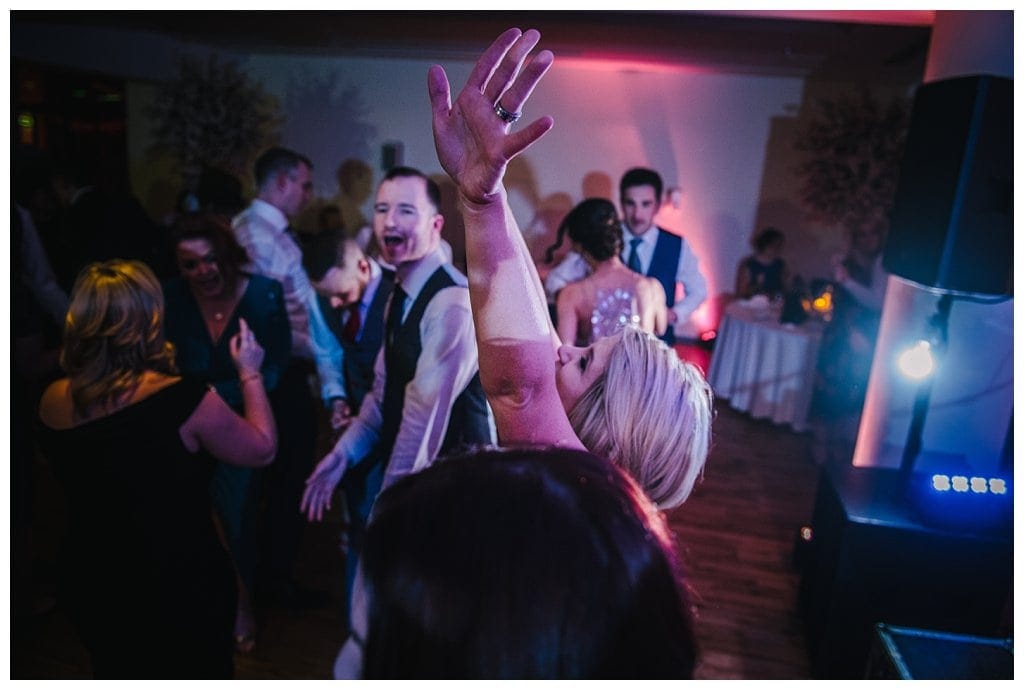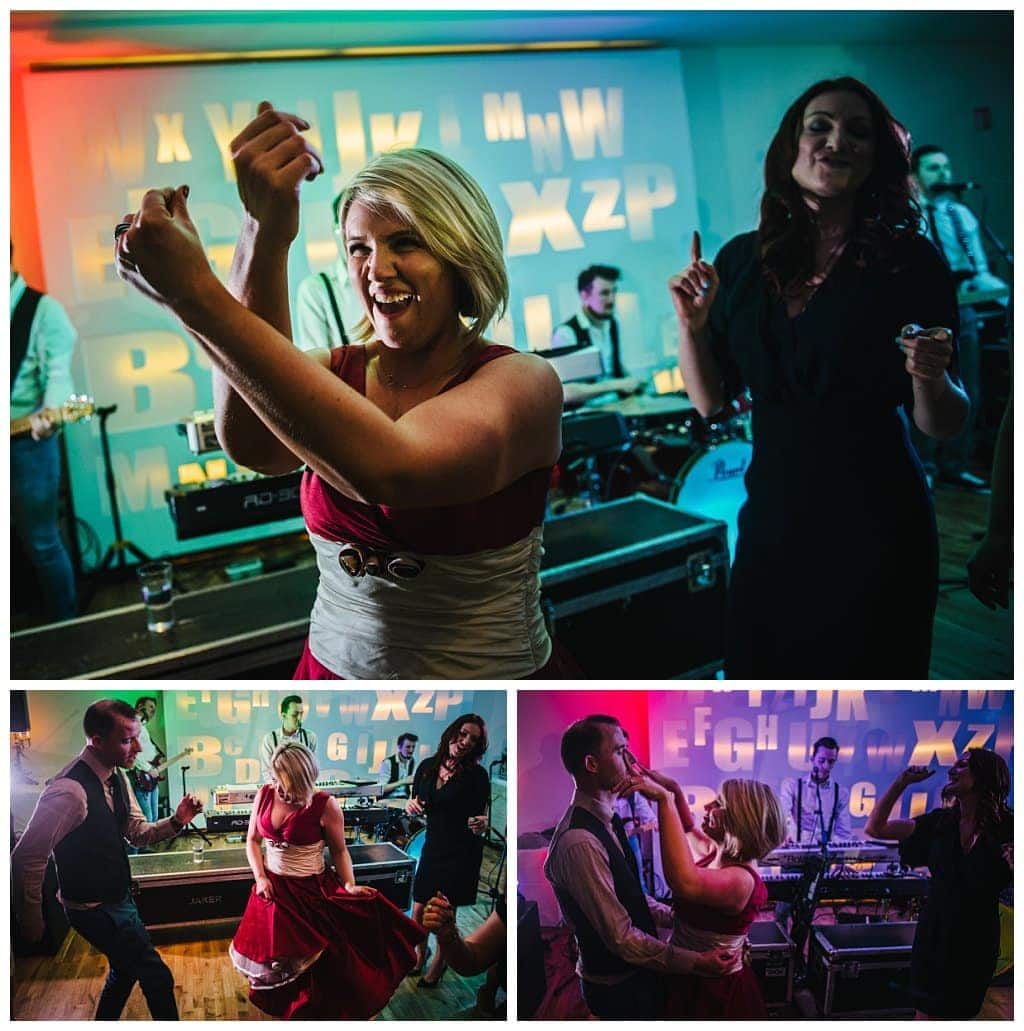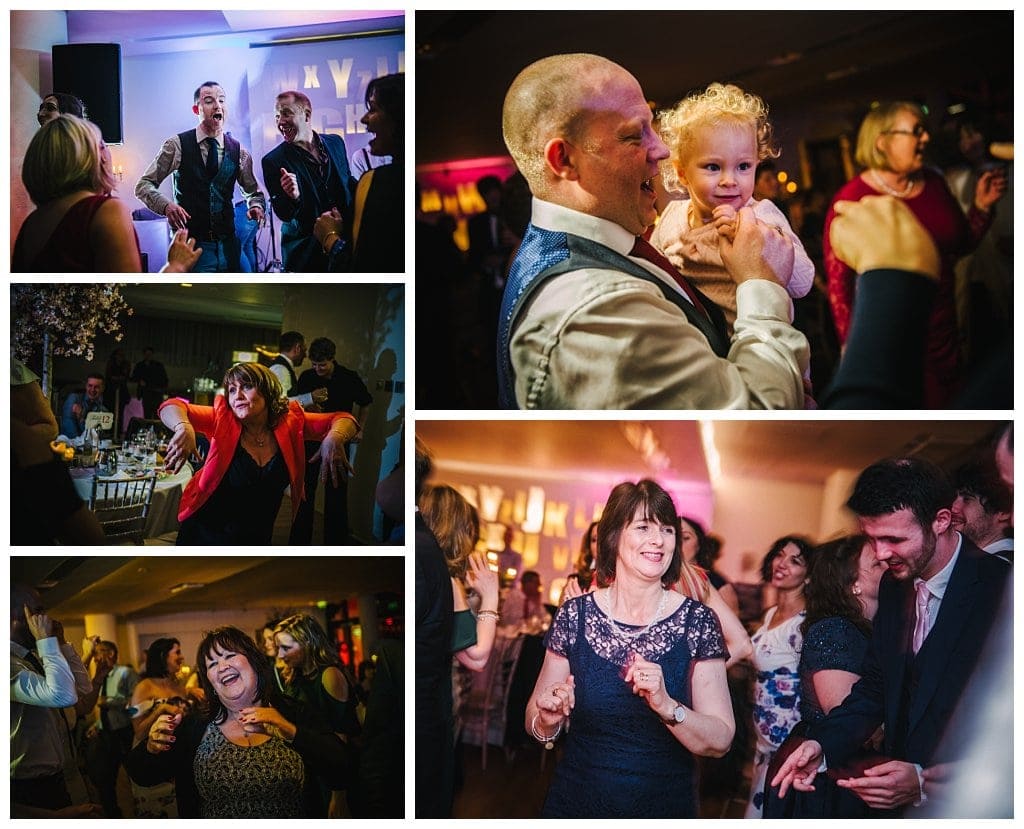 Contact me here to be your Dublin City Centre Wedding photographer