A celebratory outdoor wedding ceremony and table tennis league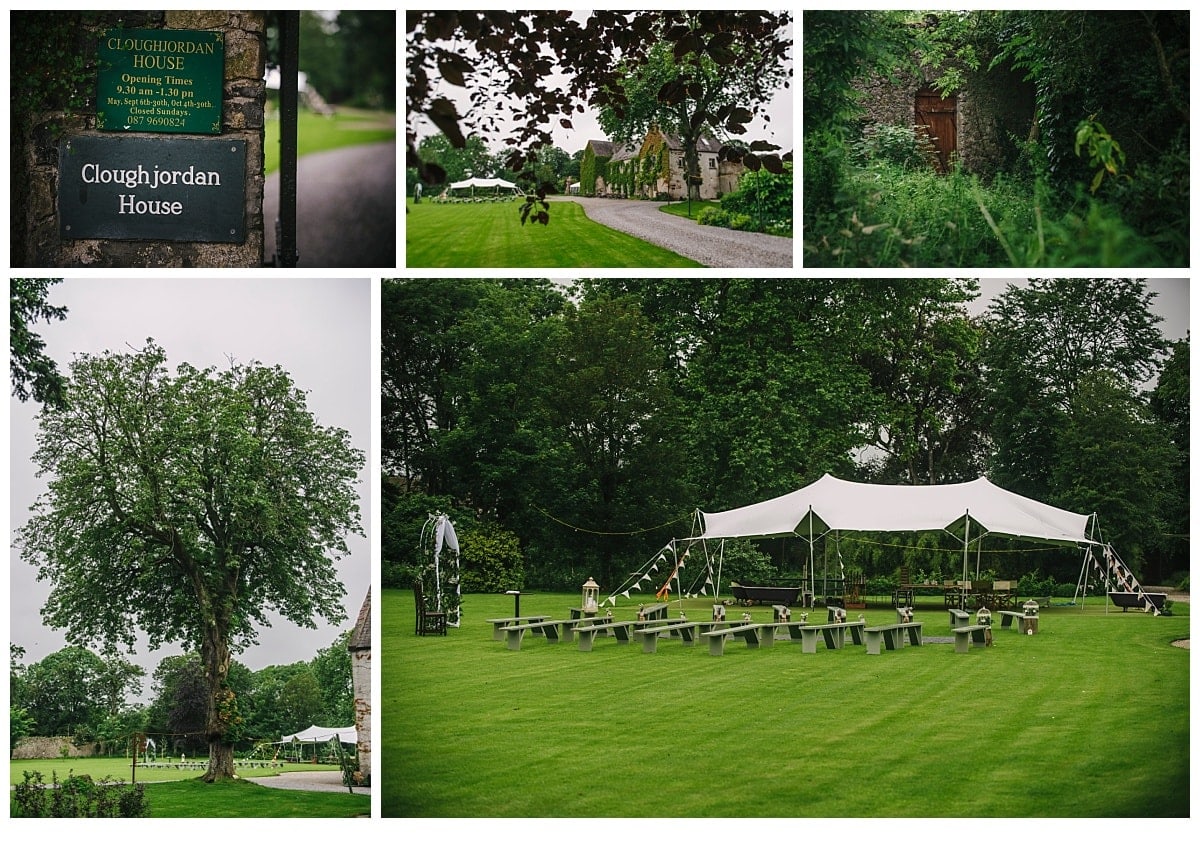 I knew Céire and Jim through a good friend of mine. We had met at many a house party back in the day when houses were for parties, sleeping and eating instant noodles.  I hadn't seen them awhile so to get a phone call from them to be their Cloughjordan house wedding photographer was really exciting. Not only did I return to Cloughjordan but I got to catch up with loads of people that I sorta knew from my college days.The kind of people you spoke to for a couple of beside a hot press sipping wine from Pringle cartons. I distinctly remember talking to Jim at some Halloween party when he was dressed as a Ghostbuster beside a washing machine and a lot of empty cans of beans. Needless to say, he scrubbed up well!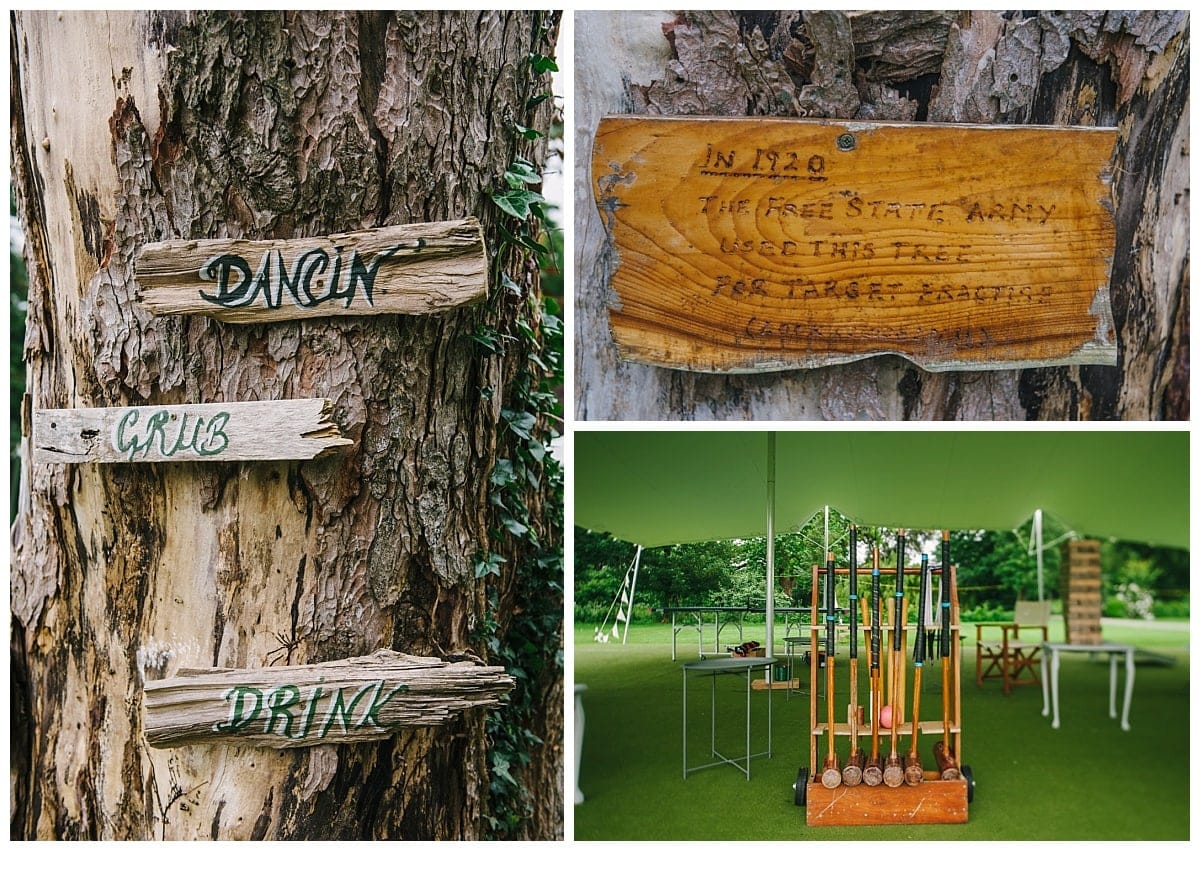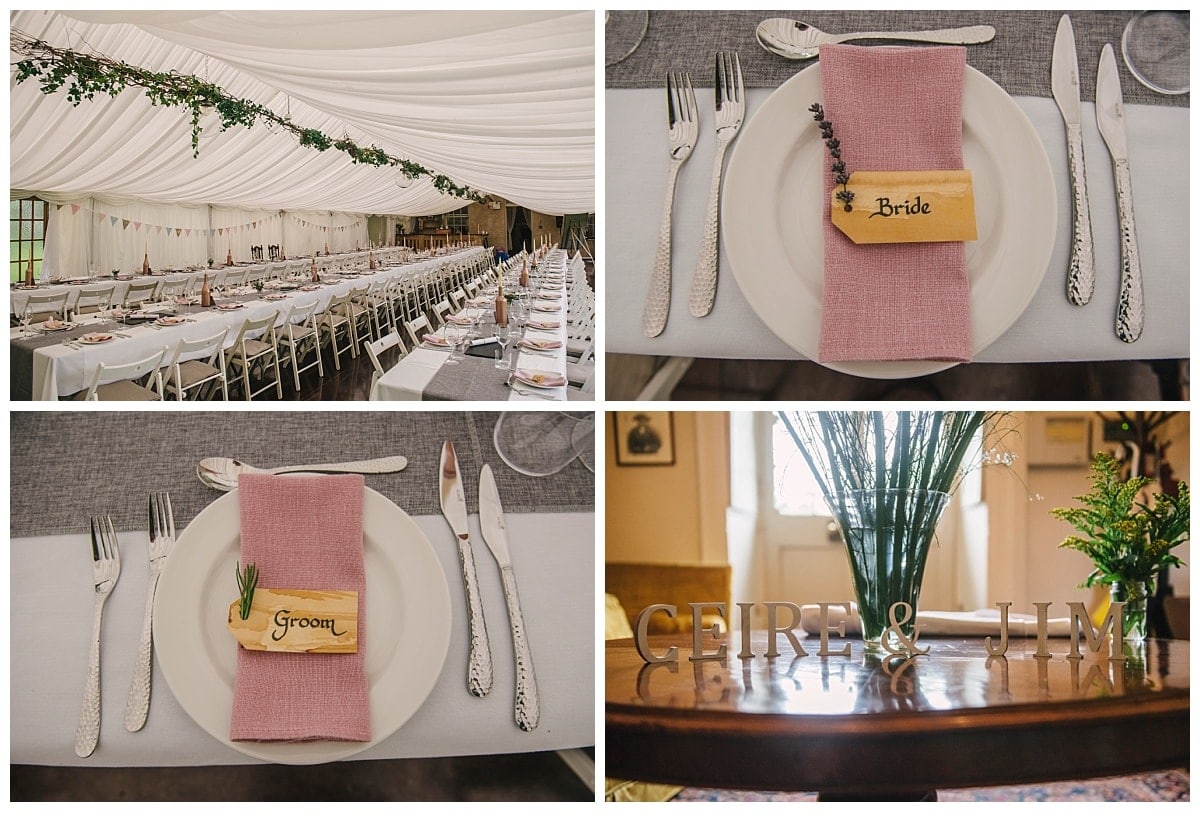 Cloughjordan house is an eight hundred year old French manor house set in Tipperary with over 8 acres of self sustainable land. The grounds are set to good use with organic veg grown in every imaginable spot. Having your dinner cooked off the land added that little something extra. The phrase of the day was "that dinner was so fresh!" along with " sure I'm sleeping next to carrots" I better explain that last statement. Some guests had the option to stay in Bell tents or pods which were scattered across the fields of produce.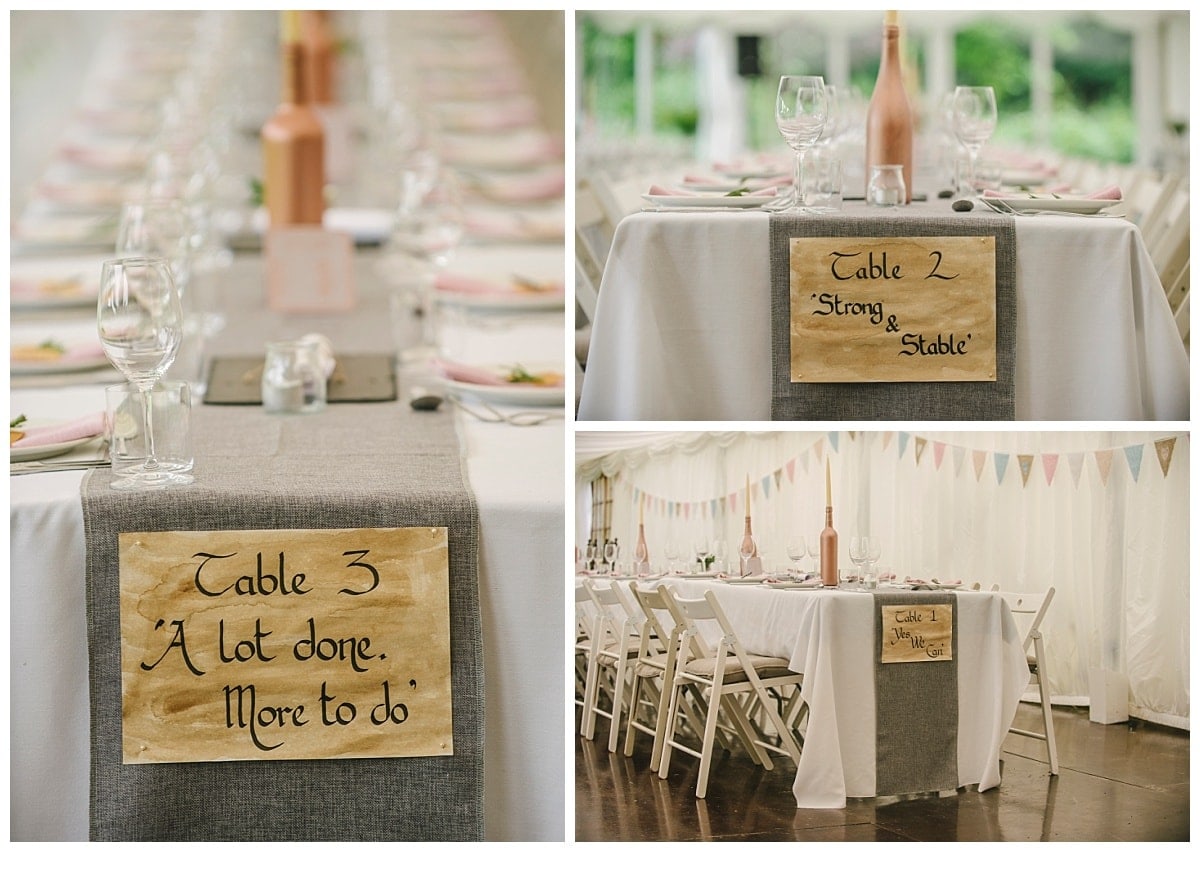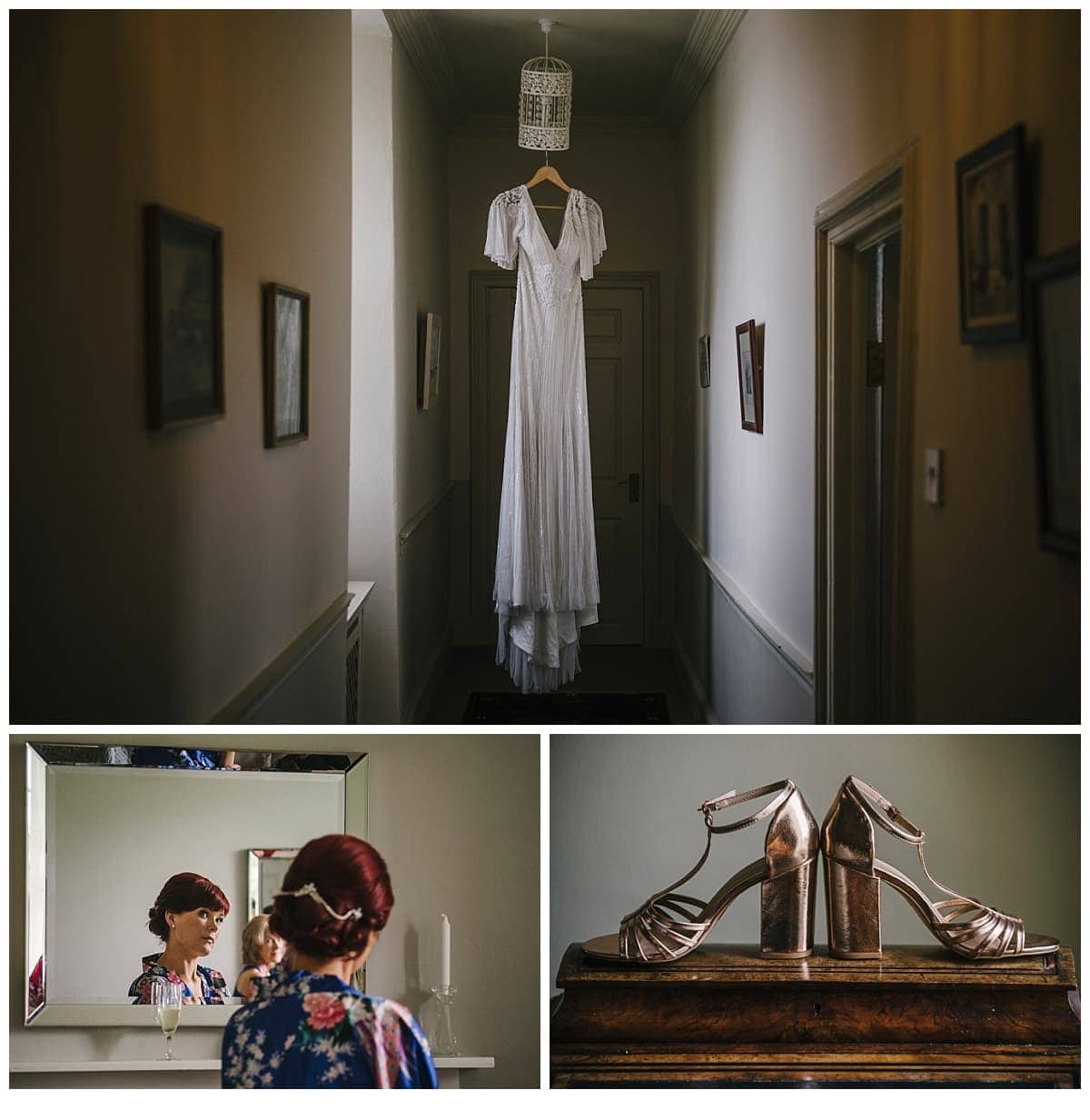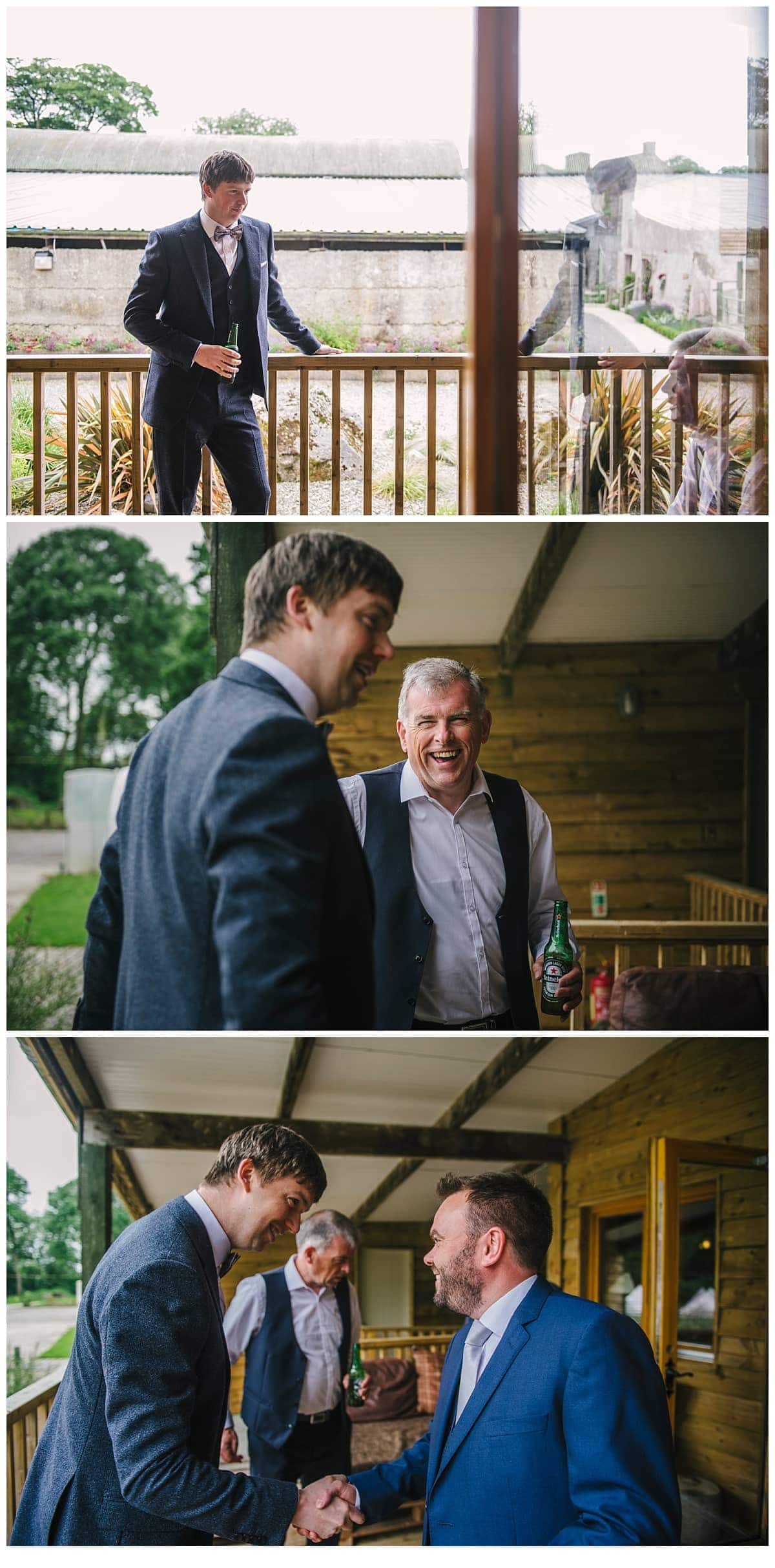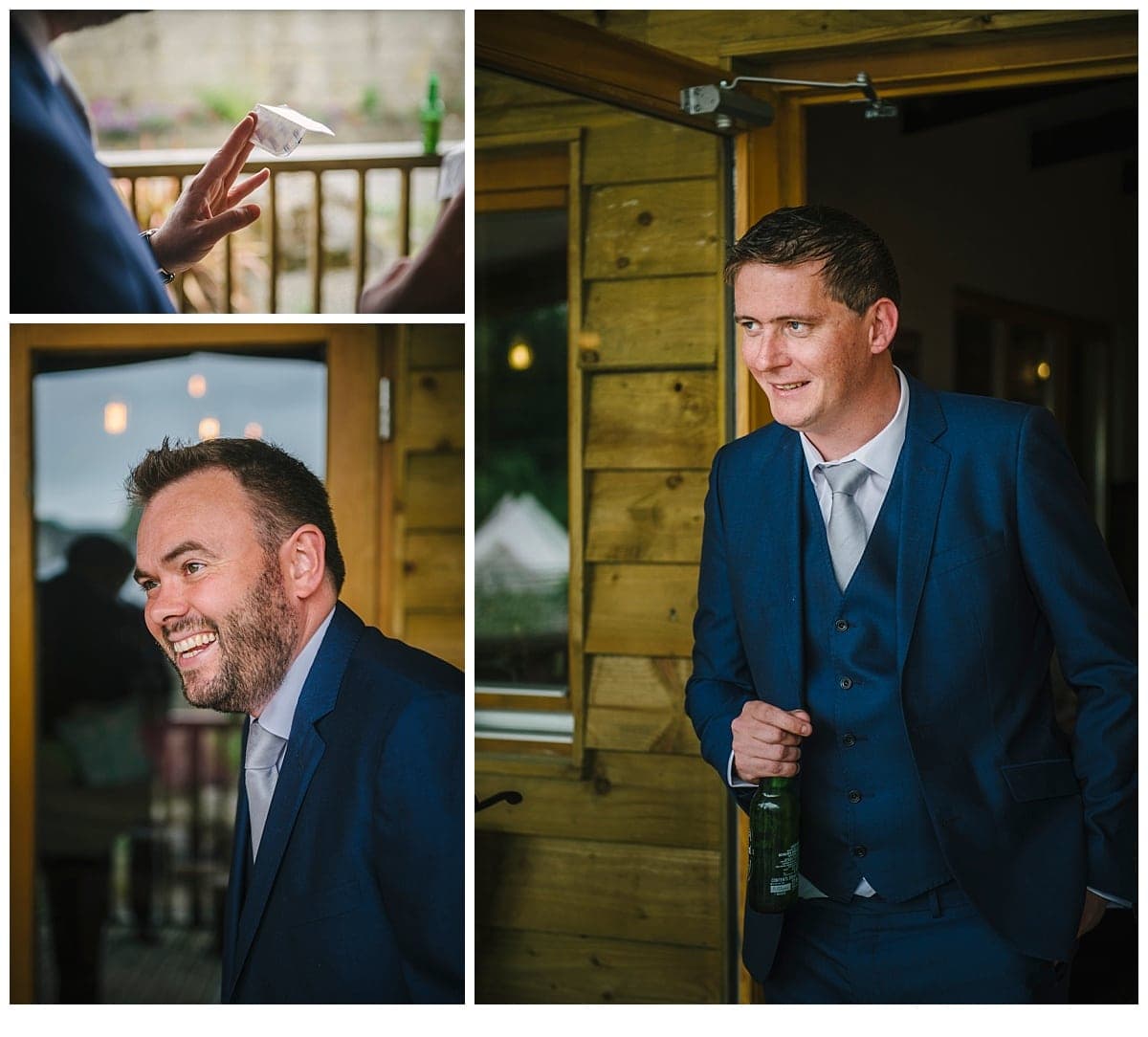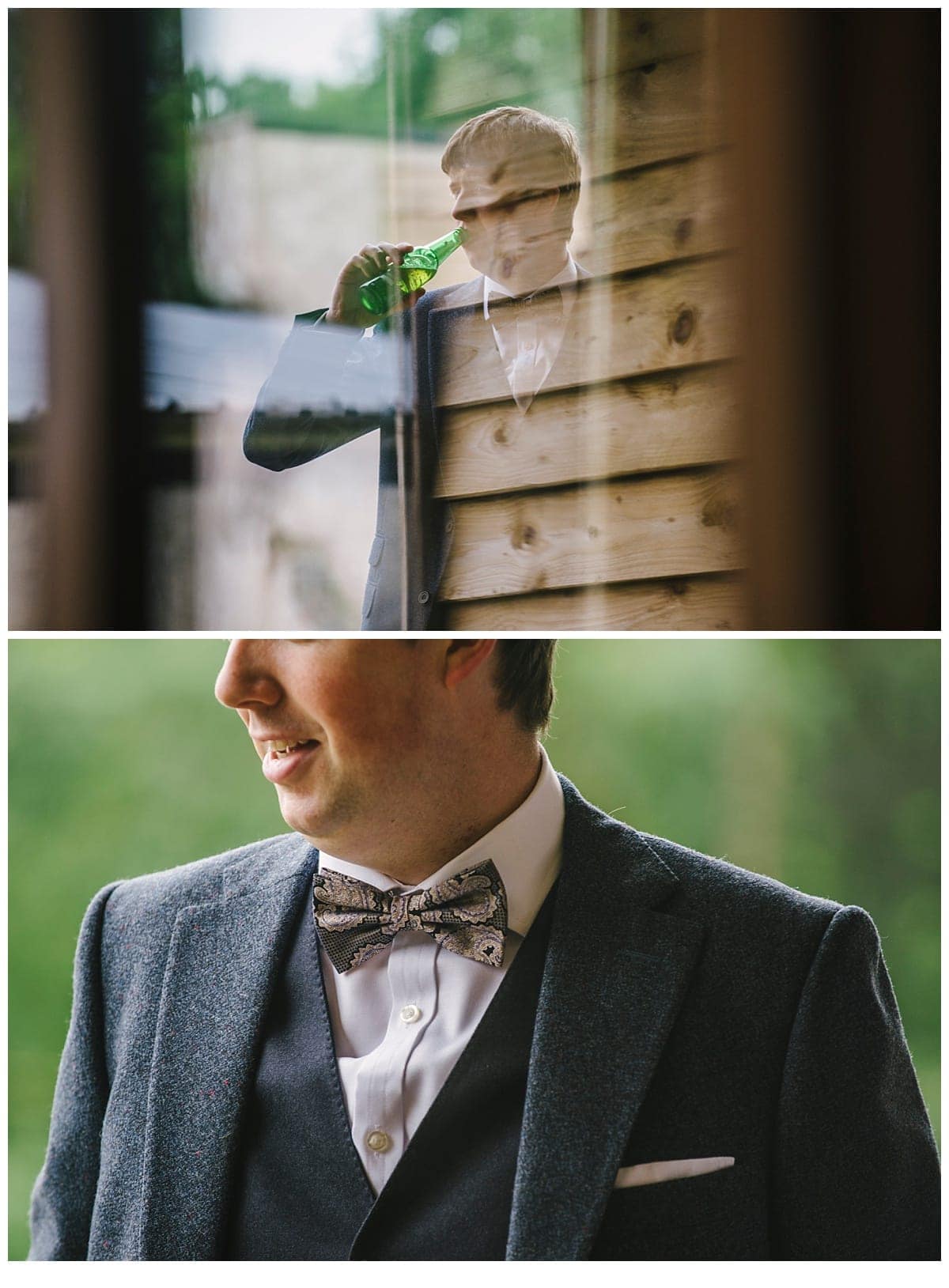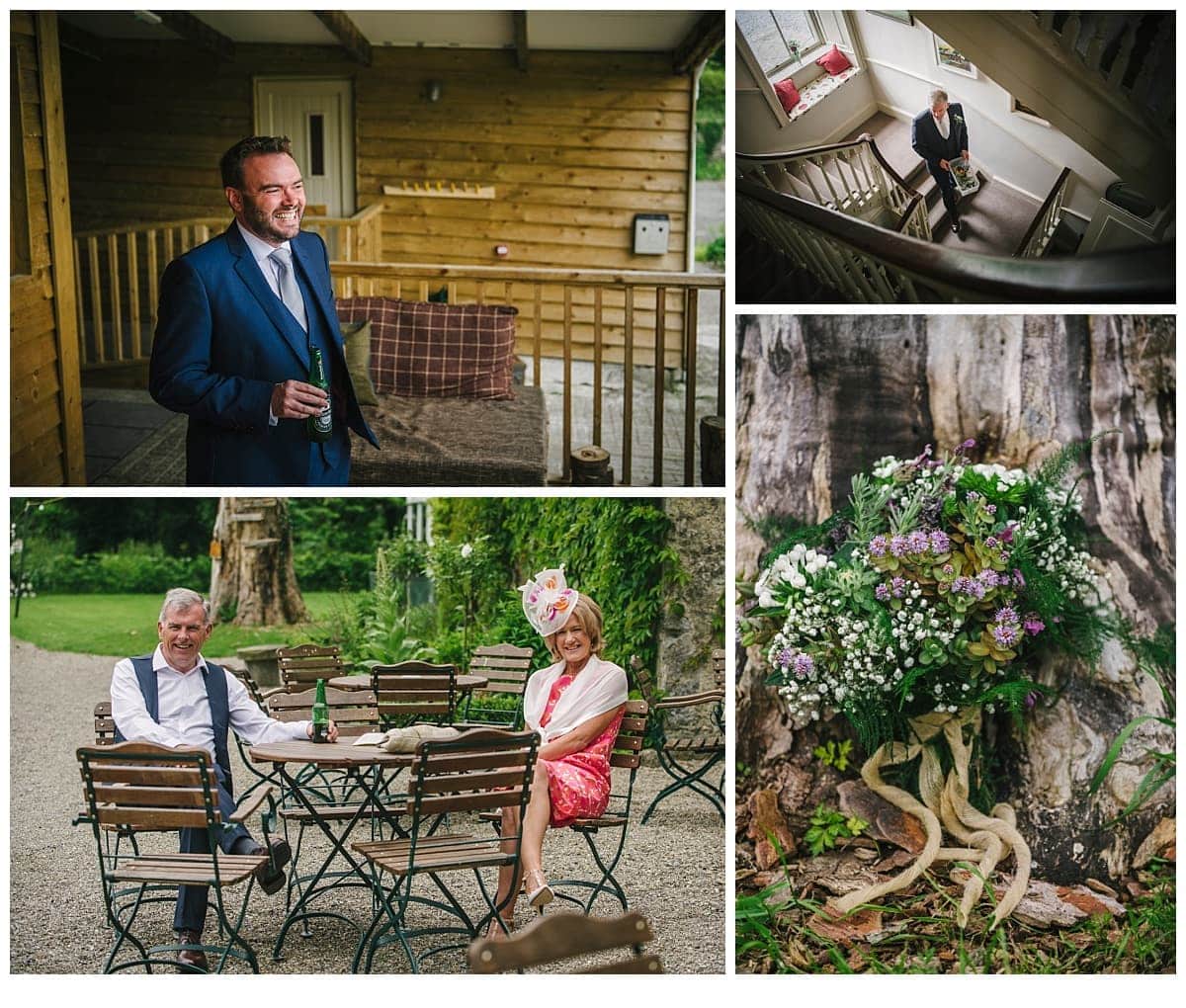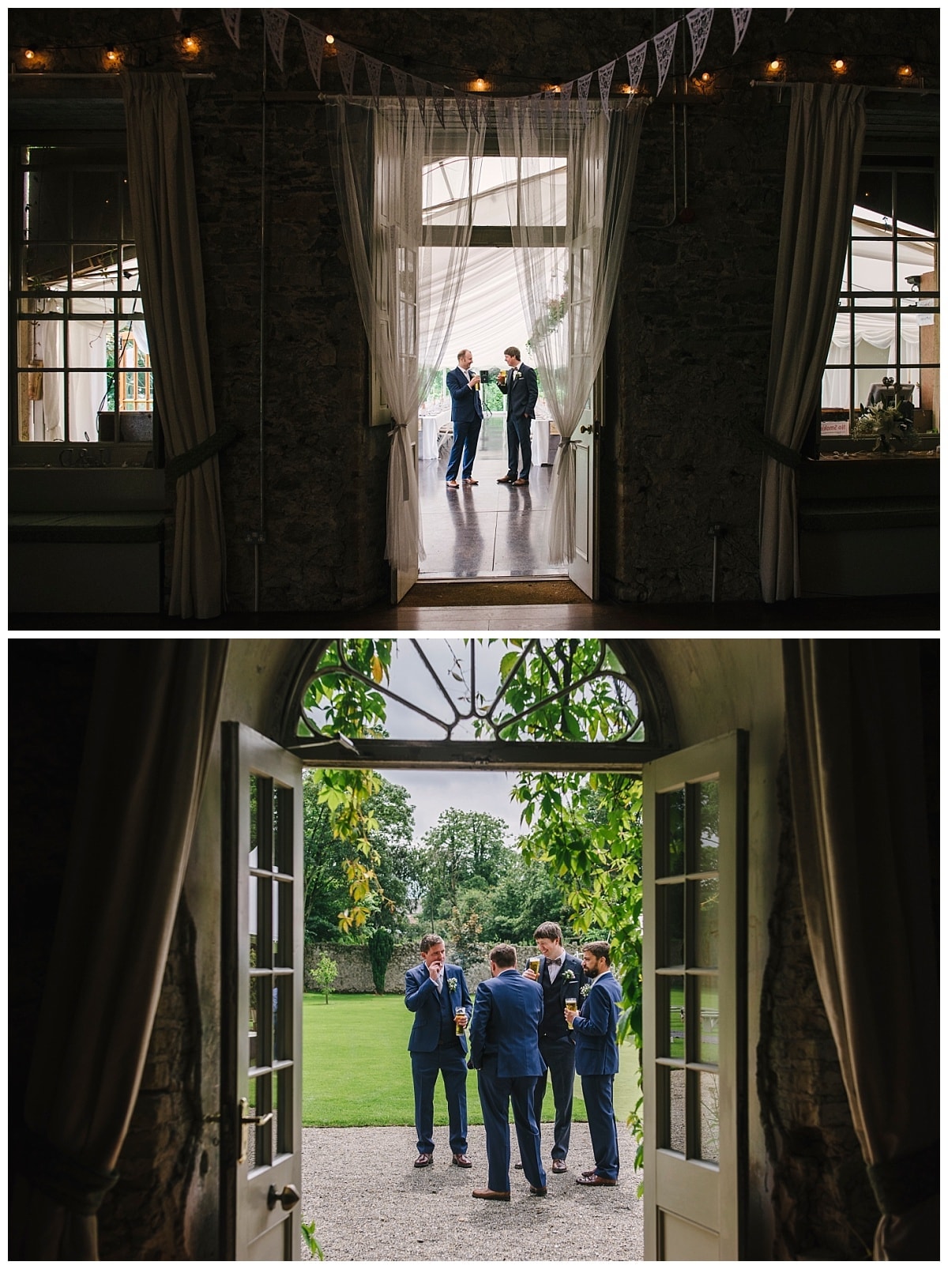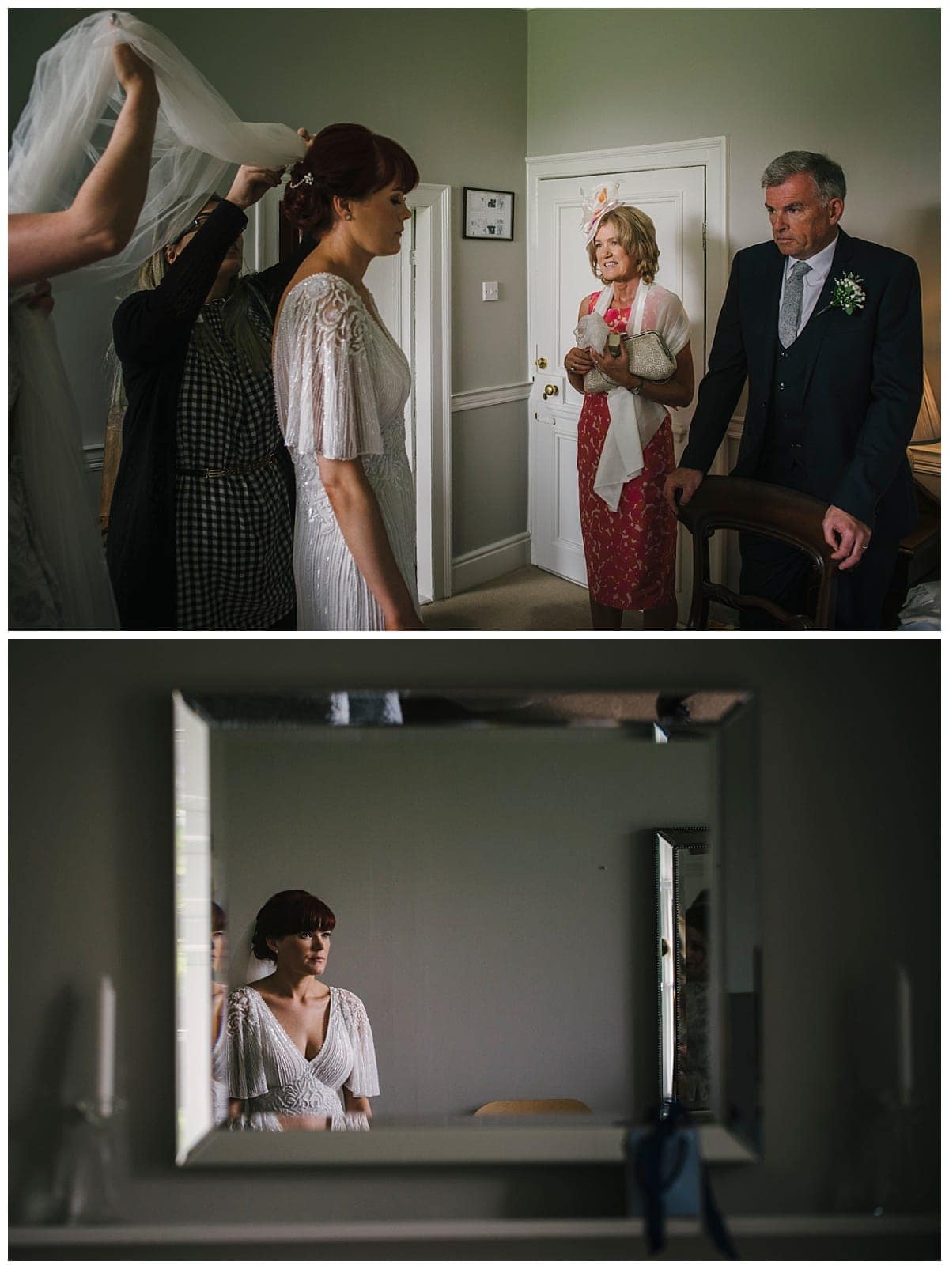 Back to the wedding, the prep was intense, Ceire didn't like being the centre of attention and she wasn't keen on posed photographs. Something that wedding photographers have to contend with a lot. Ceire had asked me to photograph the day without her having to pose too much. Which wasn't a problem at all. I photographed her as much as possible with a long lens and used reflections of mirrors and frames to get some artistic shots.
Matters weren't made any easier for Ceire that morning as the celebrant had accidentally got the times wrong and was eager to get the ceremony started earlier as she had another wedding to attend. The added pressure didn't help the usual nerves that all brides have to deal with on the morning. Then there was the room itself that overlooked the grounds where the ceremony was to take place. Ceire couldn't look out the window as she would have seen Jim greeting the guests below. So the poor soul spent most of her time avoiding the huge windows even though she could hear Jim outside. I got some really emotional photos of the morning and particularly liked the one of her dad watching Ceire eager to get down to Jim.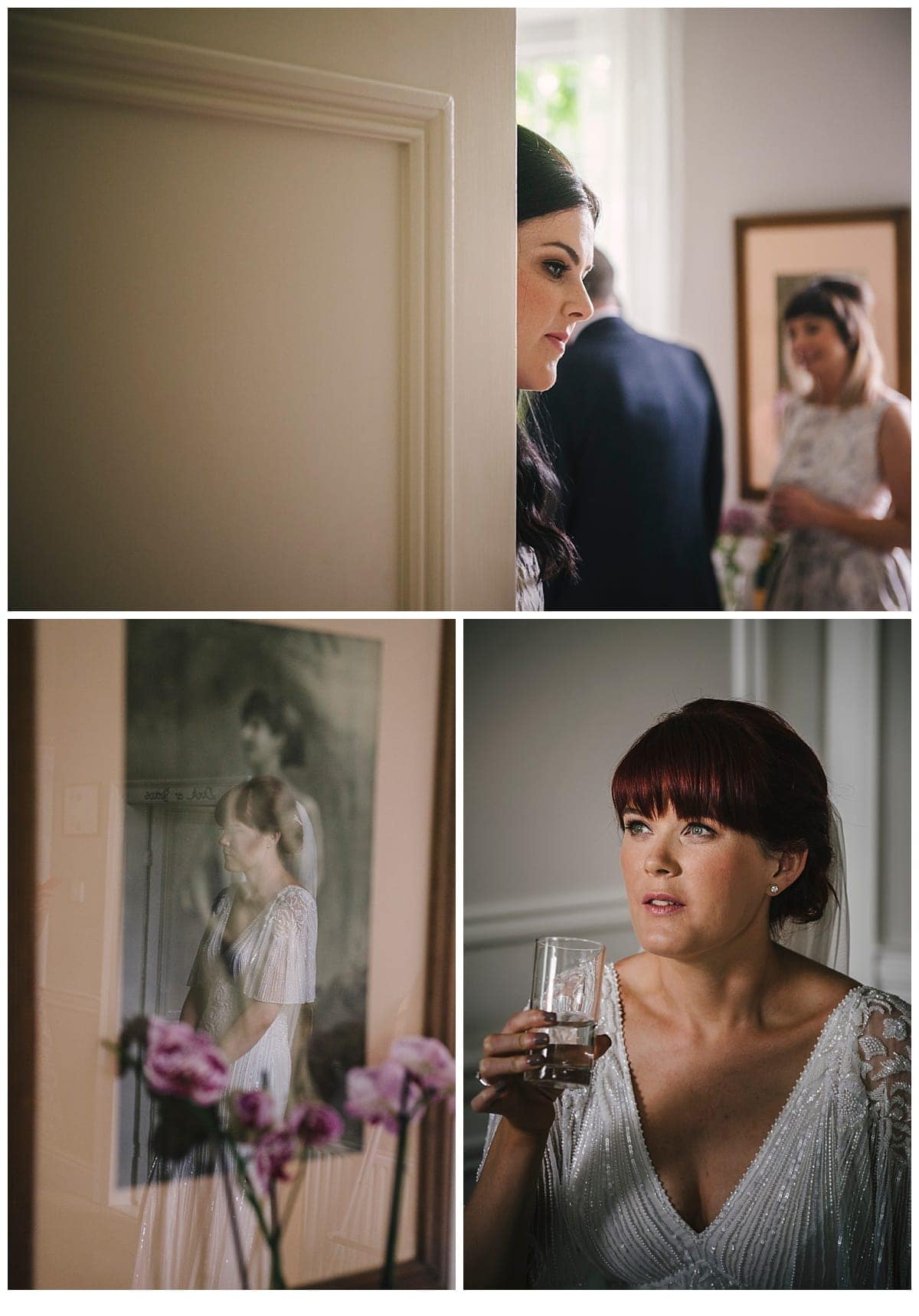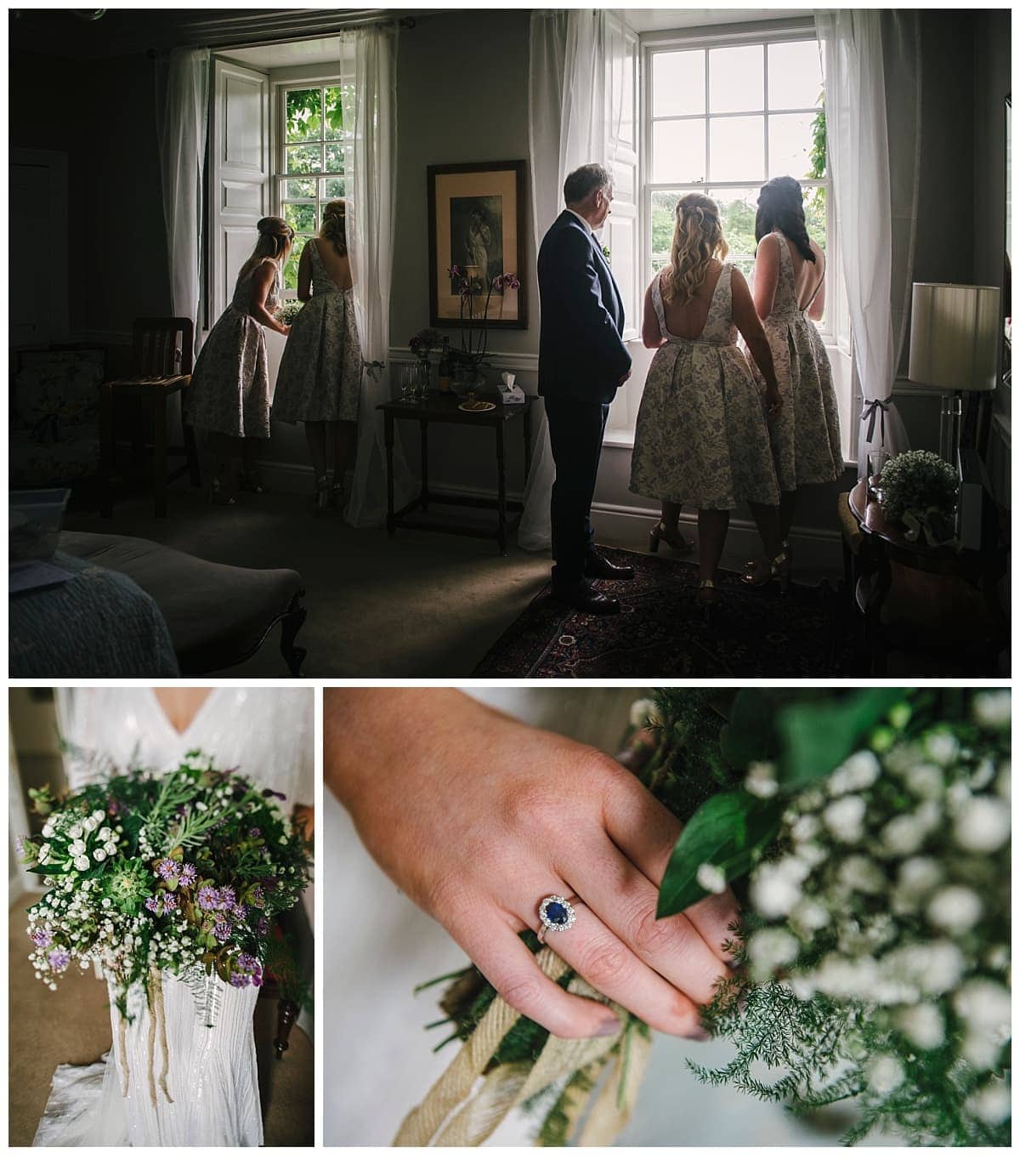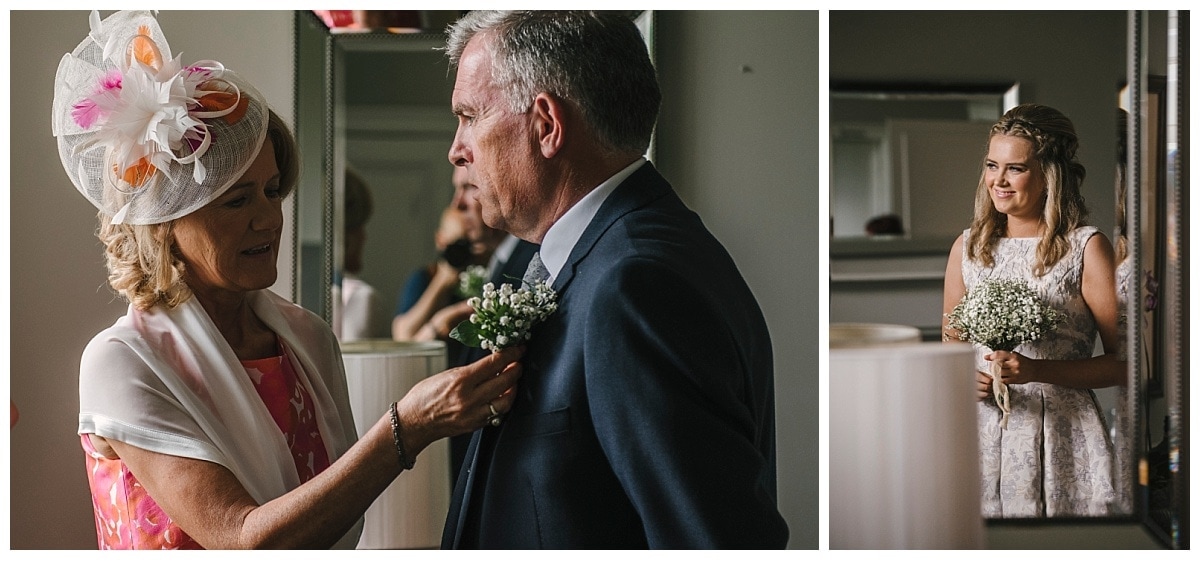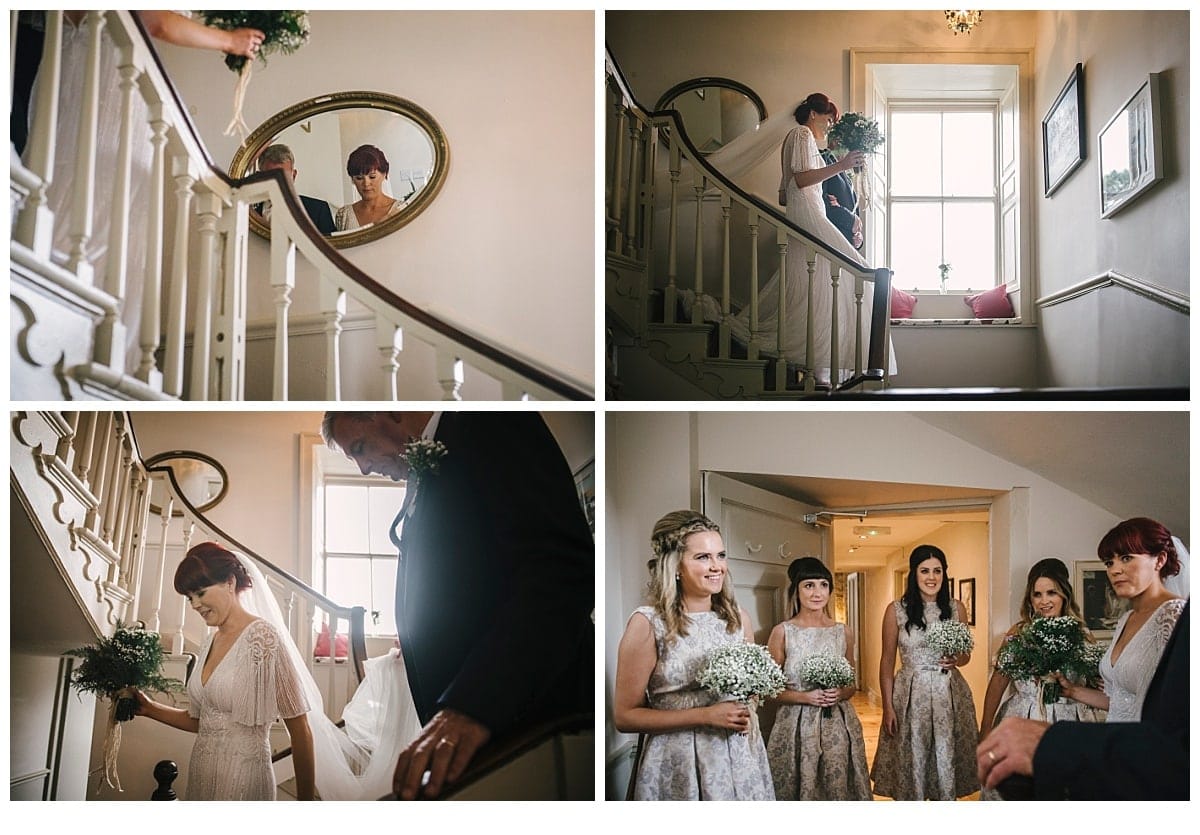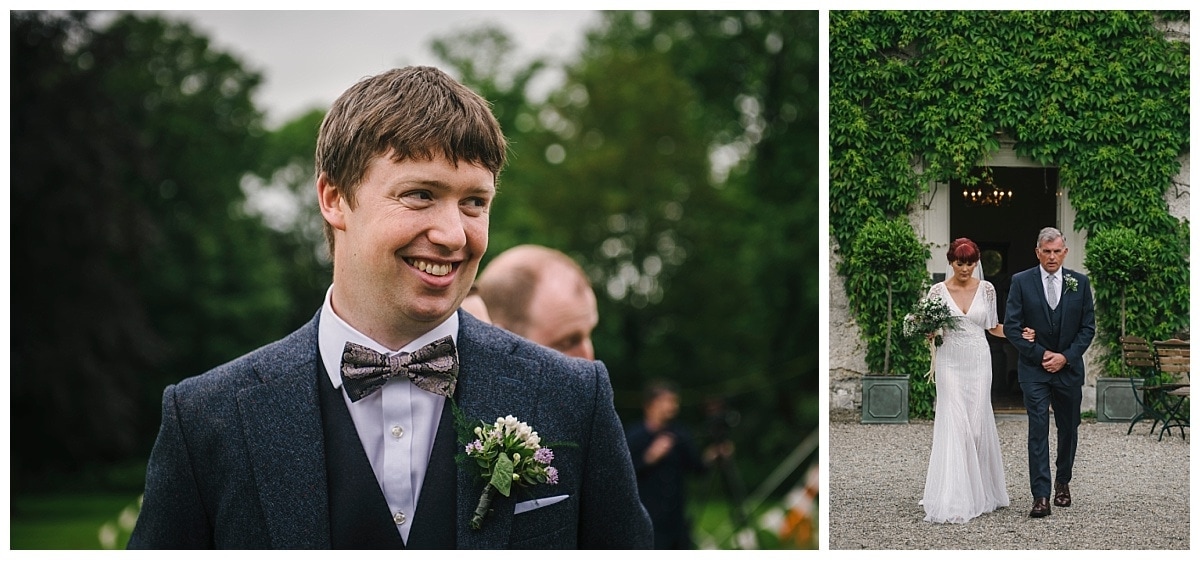 As soon as she stepped out of the room, she was much more relaxed and when she reached outside her expression from seeing Jim for the first time was just pure joy. The rest of the day followed on from one happy place to another. My favourite was the competitive streak that had everybody playing games on the lawn. The occasional outburst of satisfaction from winning giant Jenga or smashing a ball onto the other side of the ping pong table. Despite the cloudy day, most people spent the day on the lawn reminiscing about old times. Thanks Ceire and Jim for hiring me to be your Cloughjordan house wedding photographer!