A beautiful wedding as featured on ONE FAB DAY
I had never photographed at Clara Vale Church before so when Bronagh & Tommy described it as a small quaint church nestled in the Wicklow Mountains accessible over a small stone bridge with a river that runs by it, well I was sold. They showed me some images on their phone and I crossed my fingers hoping they'd go ahead and book me there and then. It really is a magical little church for a wedding ceremony and I hope the photos do it justice. It was almost too nice as guests sipped prosecco and ate strawberries after the ceremony on the church grounds. (Talk about a thoughful bride & groom eh?) People had forgotten there was still Clonwilliam house to attend, again, another venue I had never had the privilege of photographing before. It had been on my radar but for one thing or another I was either booked or unavailable to be a Clonwilliam House wedding photographer.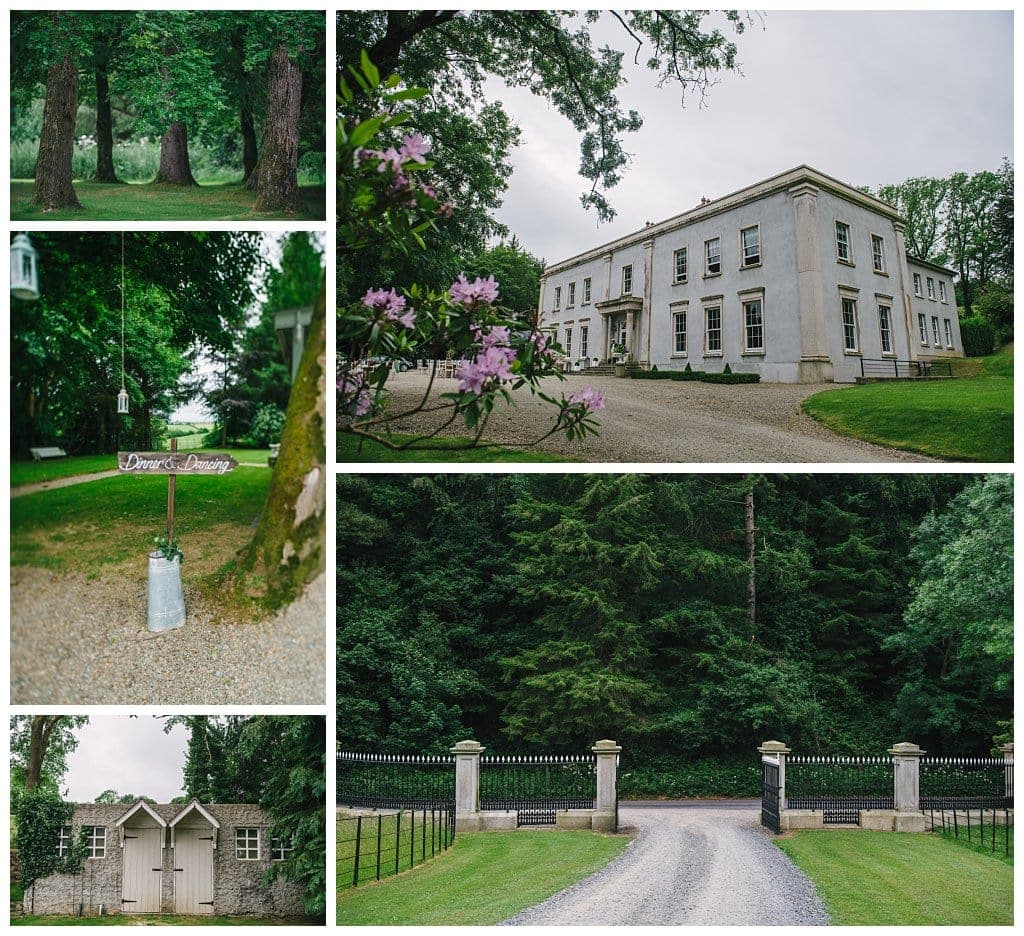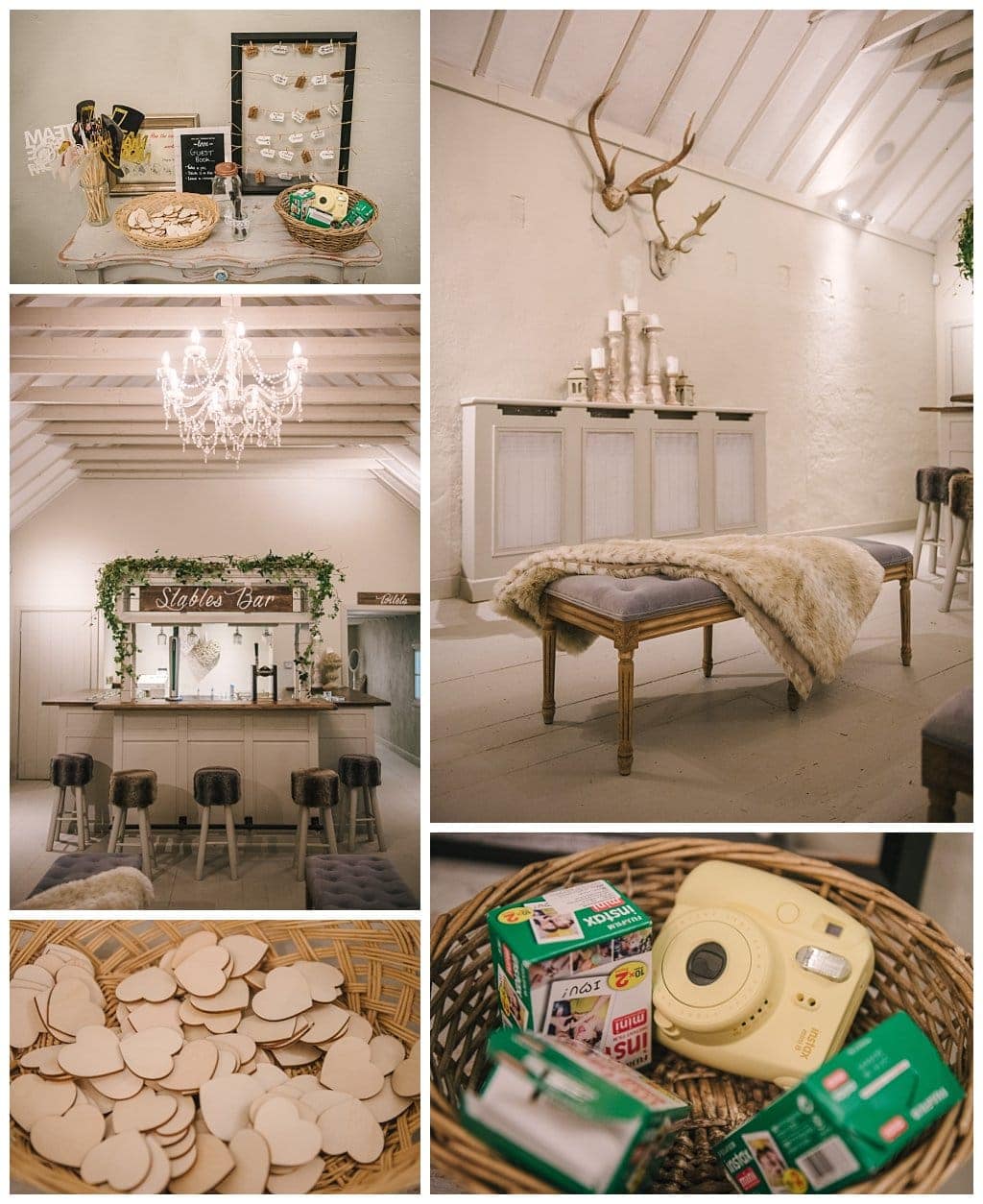 Not anymore, i was with Bronagh and Tommy getting ready at Clonwilliam house first thing in the morning til late at night and I couldn't have been happier.As a couple, they were full of life and always beaming smiles with a great set of bridemaids and groomsmen to keep them going when nerves were showing. The lads had no problem in shaking Tommy up and keeping him laughing throughout the day.There was loads of banter which eased the little formalities of the photo shoot away ( I like to keep it as close to a documentary process as possible). The ladies too were on hand at all times assisting Bronagh in any requests that she may have had. Which weren't many, Bronagh was a seriously chilled out bride. Check out the "Yeah Phil, I'll climb over the rocks by the river"  photo below.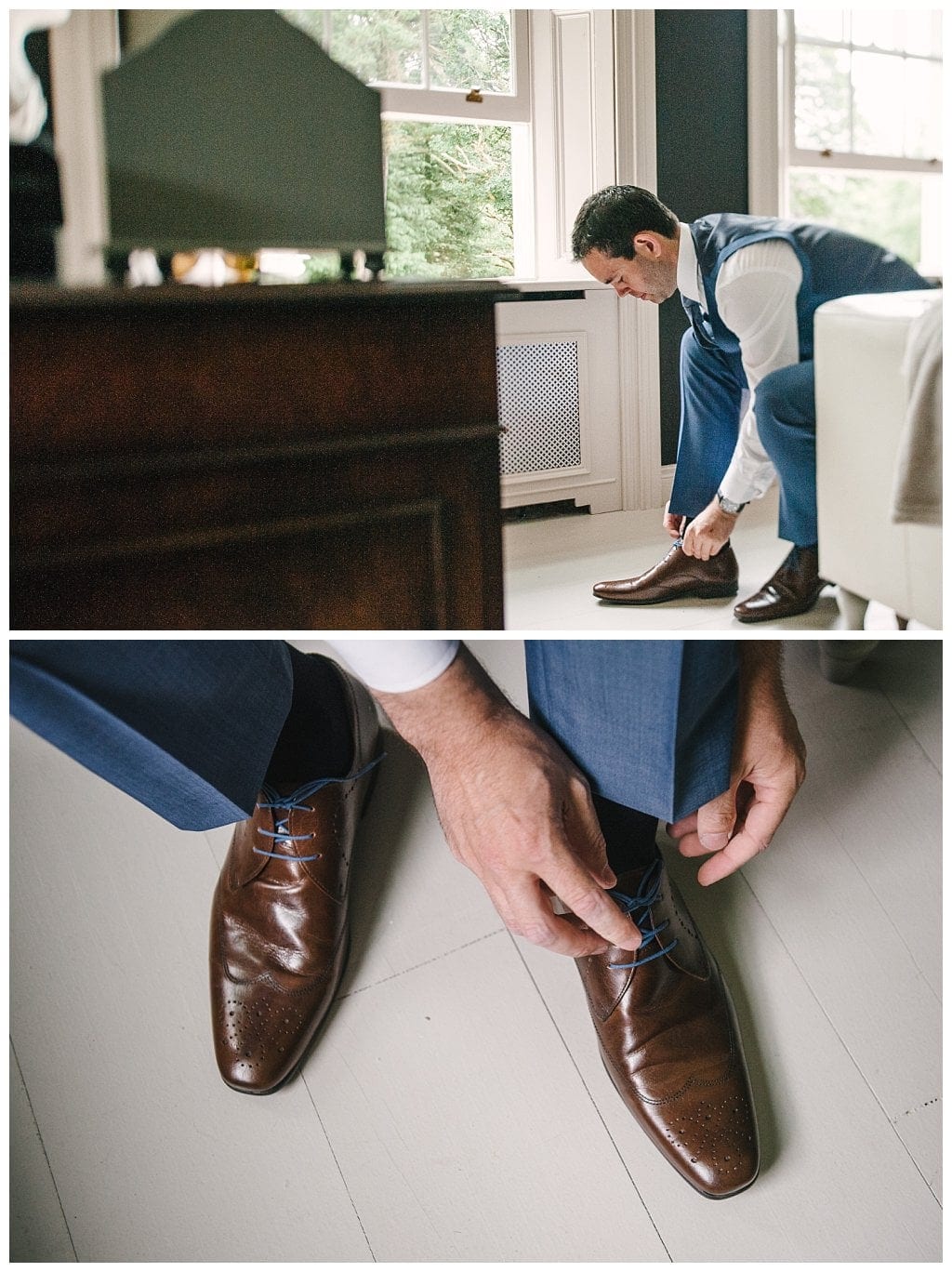 With regards to Clonwilliam house itself, what an amazing venue, as soon as you enter the gates there are sprawling fields on either side, then at the top of a long uphill drive is the Georgian Country house itself. I hadn't even reached the front door when I had already completed a photo shoot in my mind. It's overwhelming how spoiled with beauty and splendour you become within a few moments, marble floors, exquisite stairway, antiques on contemporary surfaces, I'm sure there was a tv somewhere but it was probably hidden behind a rare painting. The internet was probably carried through the air by doves. It was all very beautiful yet unlike most venues, it's a habitable abode and so only does a set amount of weddings per year and I can only imagine what it must be like for kids to grow up in such a lush setting of the Avoca Vale and the luxury of Clonwilliam house – "Daddy, I'm just going to the sauna, call me on the intercom" "Junior, you don't have time, creche is at 9 darling".  Ahhh to dream…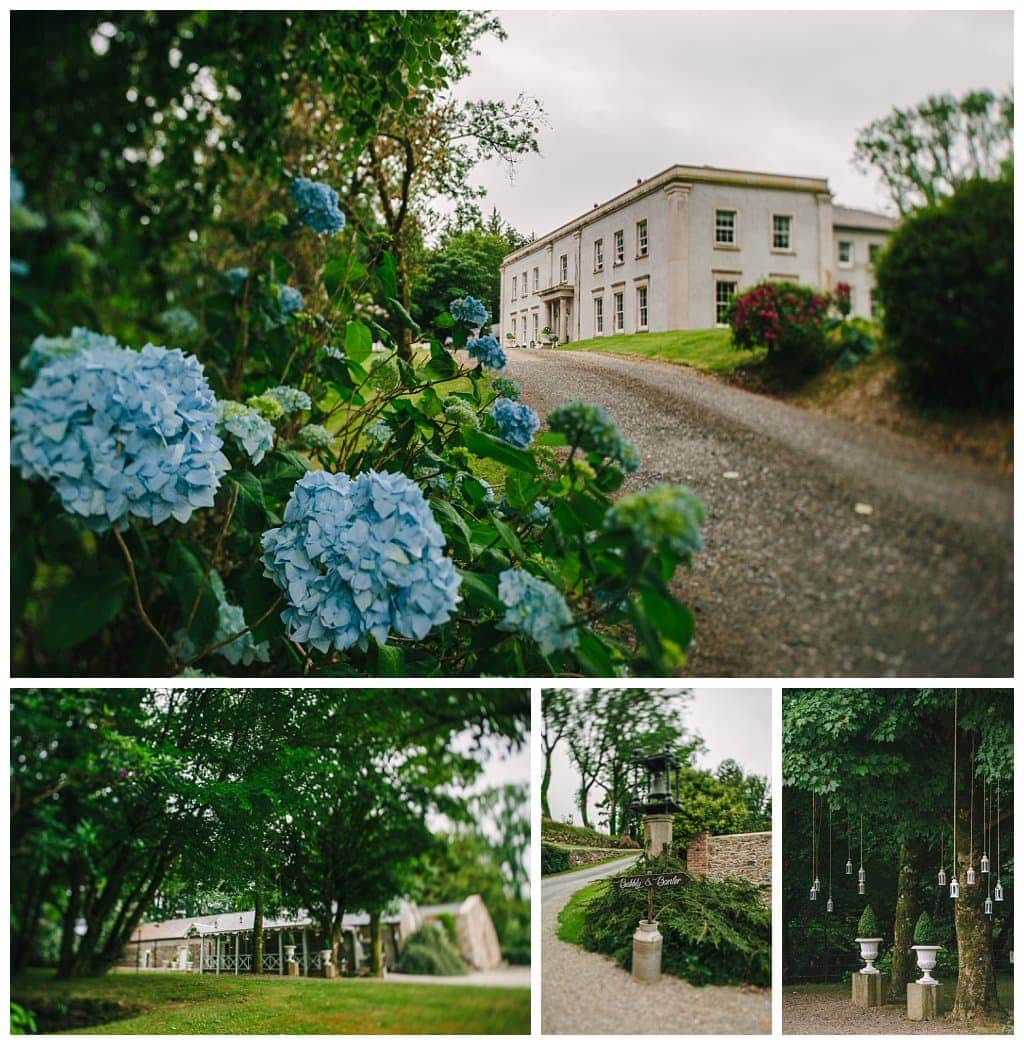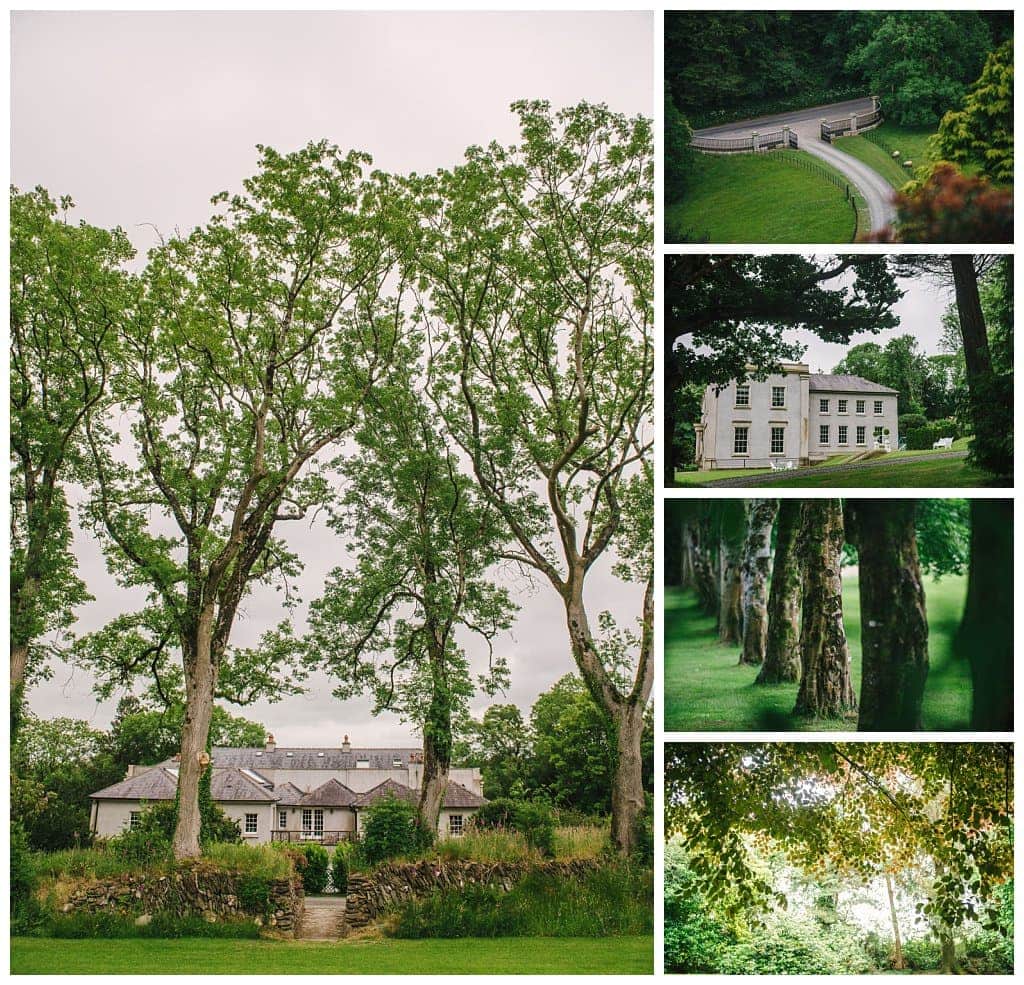 Not only did they have strawberries and prosecco after the ceremony but they hired the services of Andy James – Magician Extraordinaire. A funny bloke with an exceptional amount of trickery up his sleeves. Following him around meant getting lots of photos of wonderment and disbelief at the magic he displayed.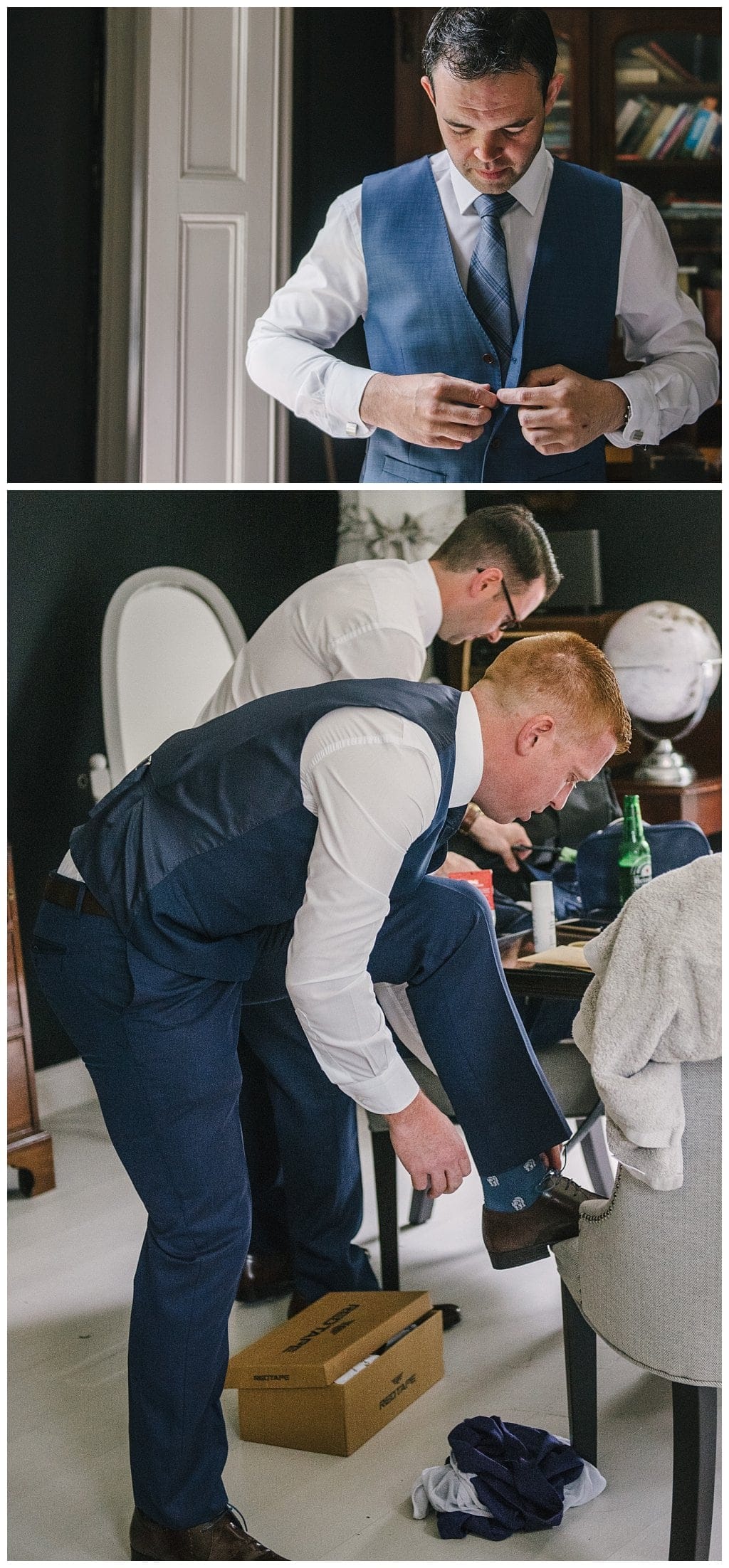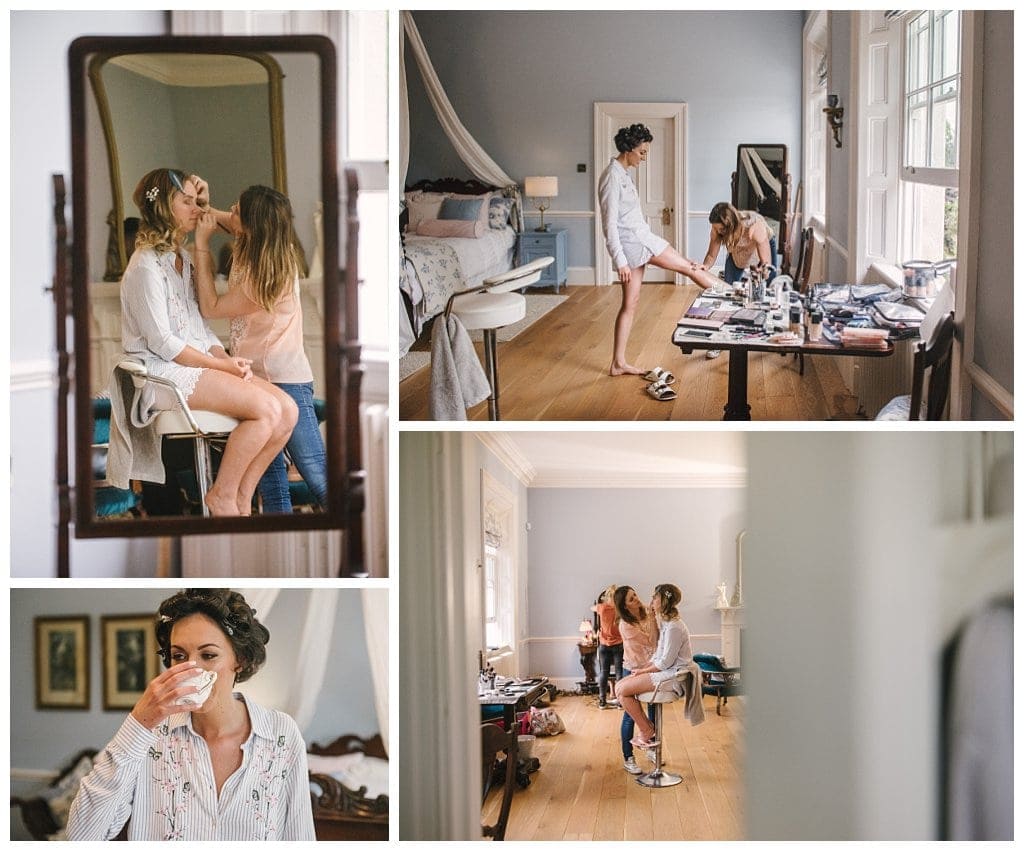 So to wrap it up, being a Clonwilliam House wedding photographer was a delight and I can't wait to return again. Thanks Bronagh and Tommy for letting be witness to such a wonderful day!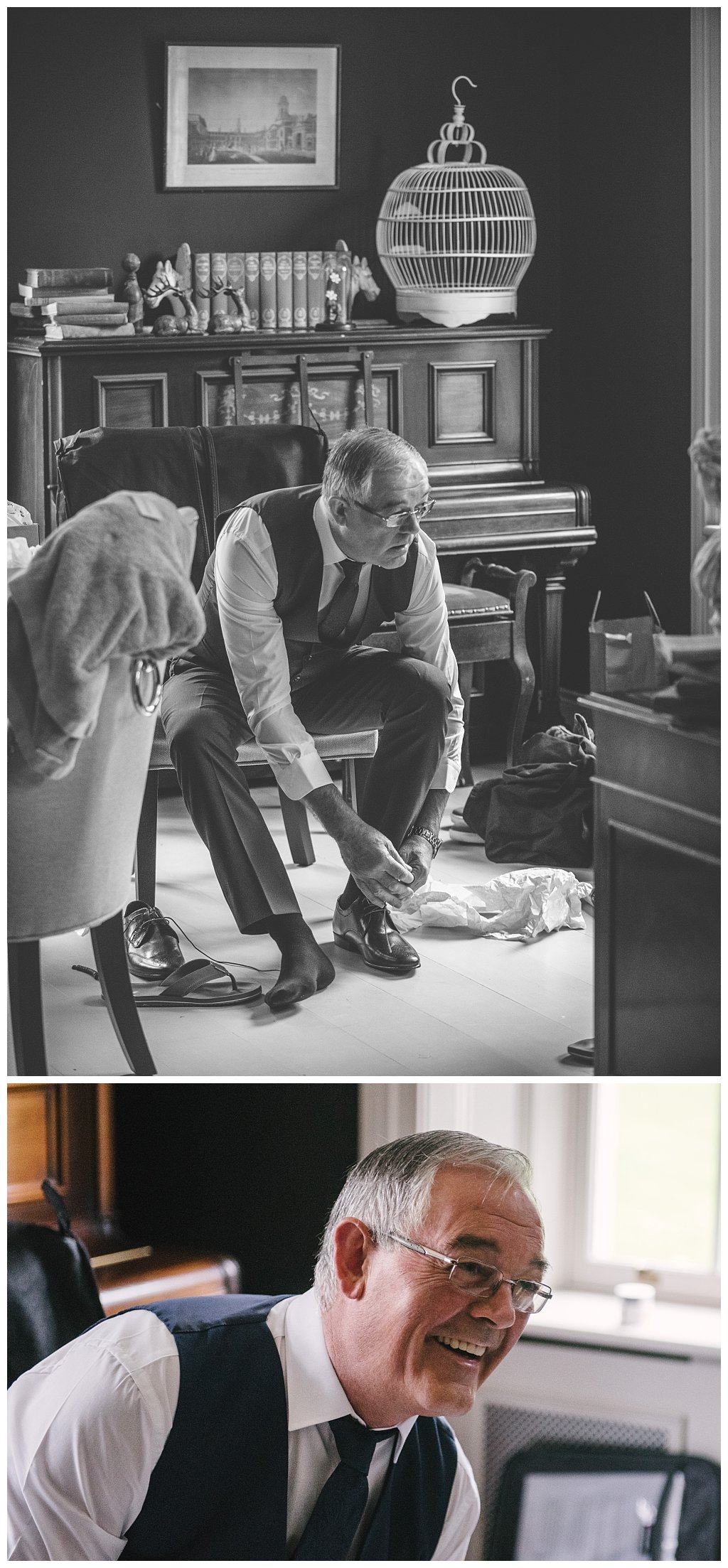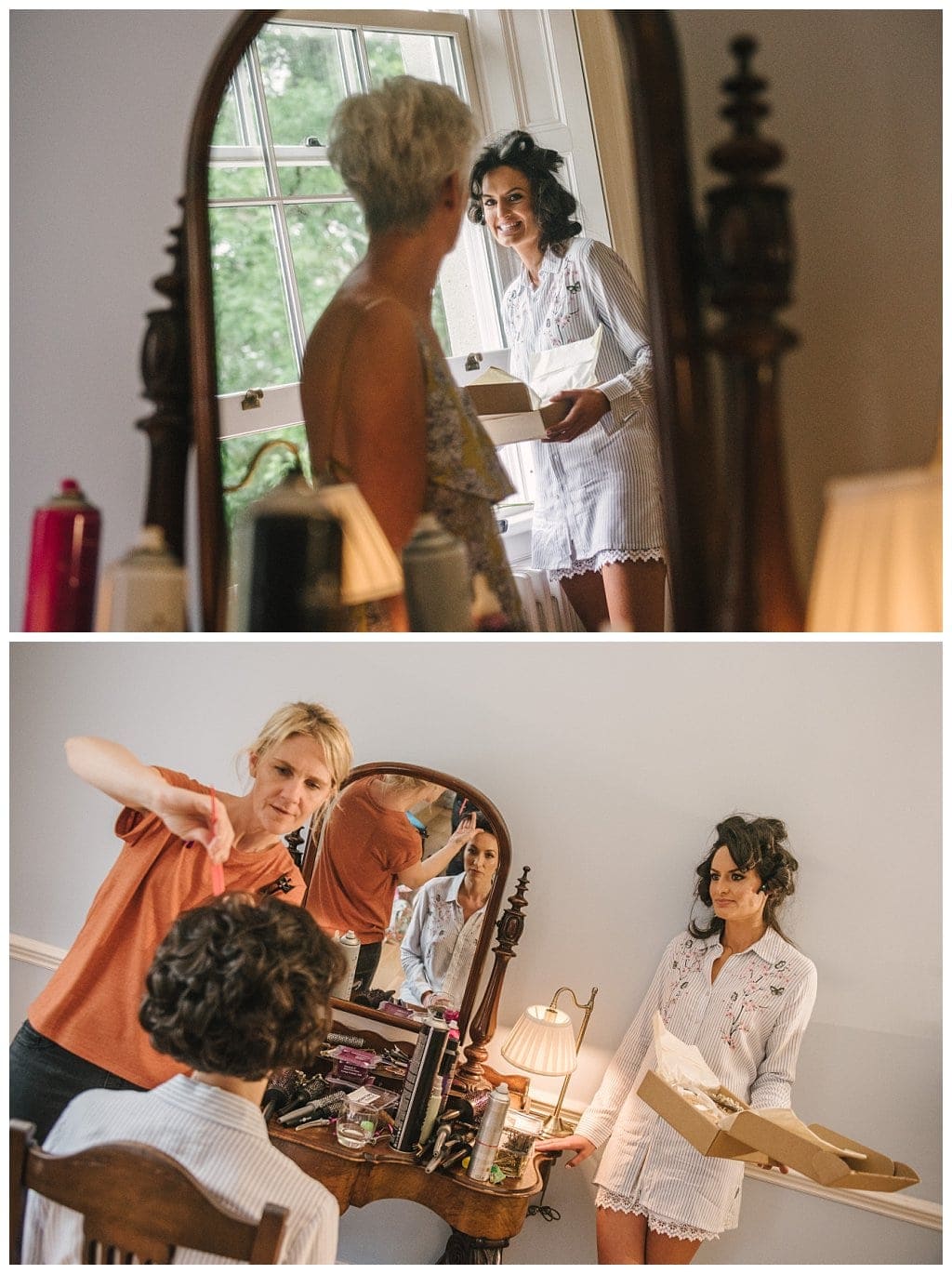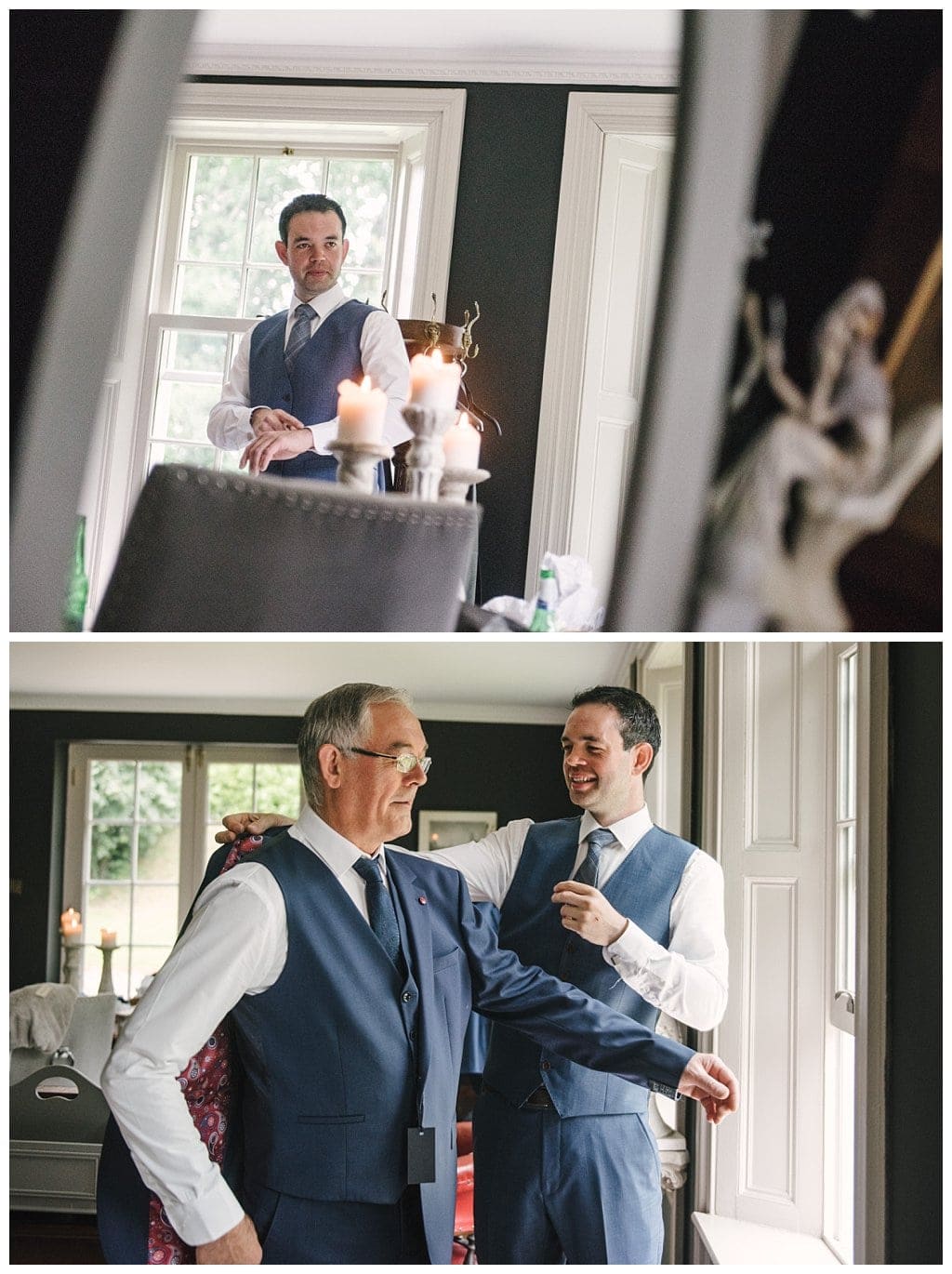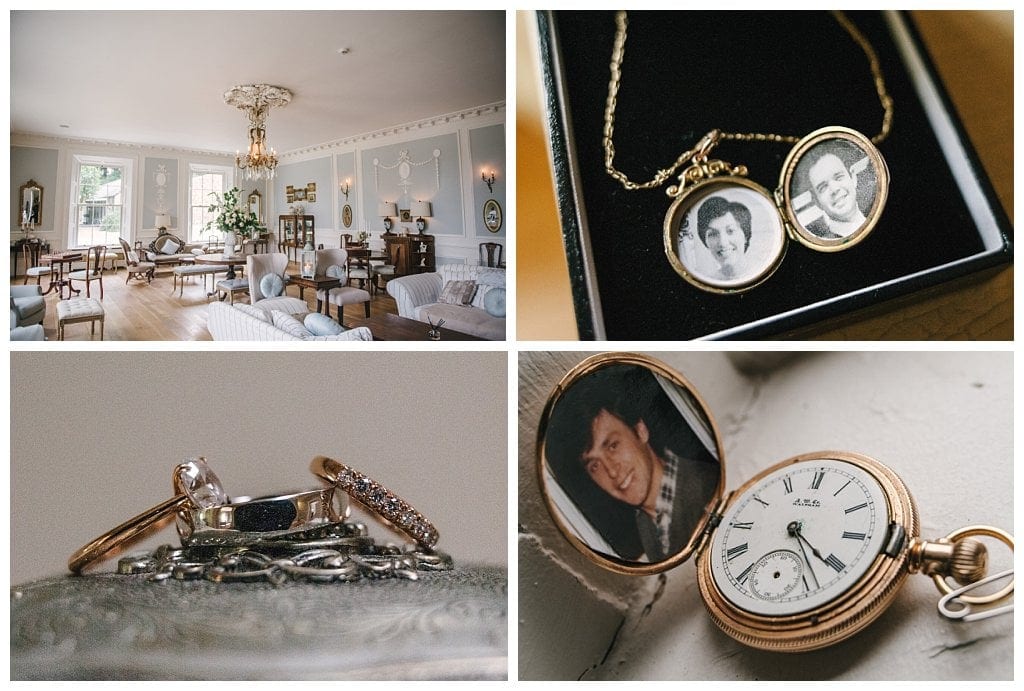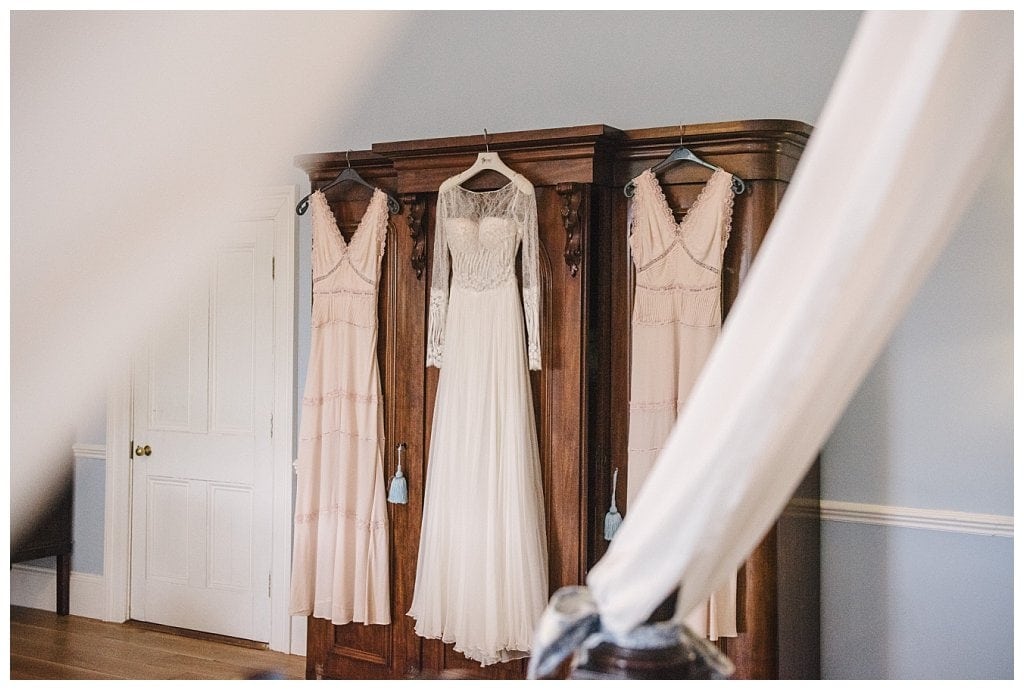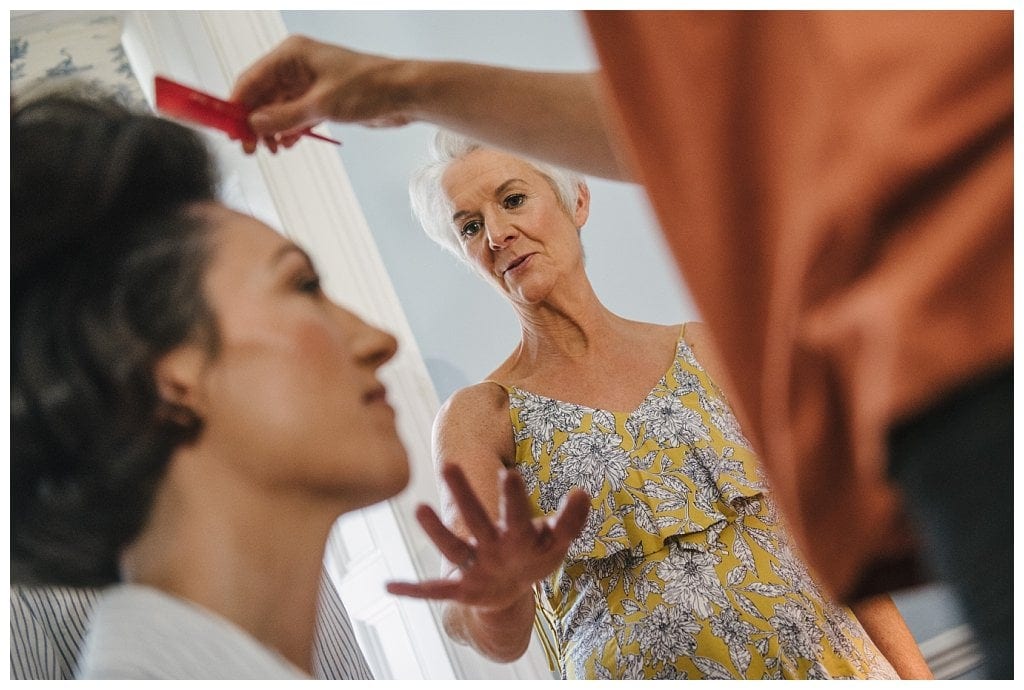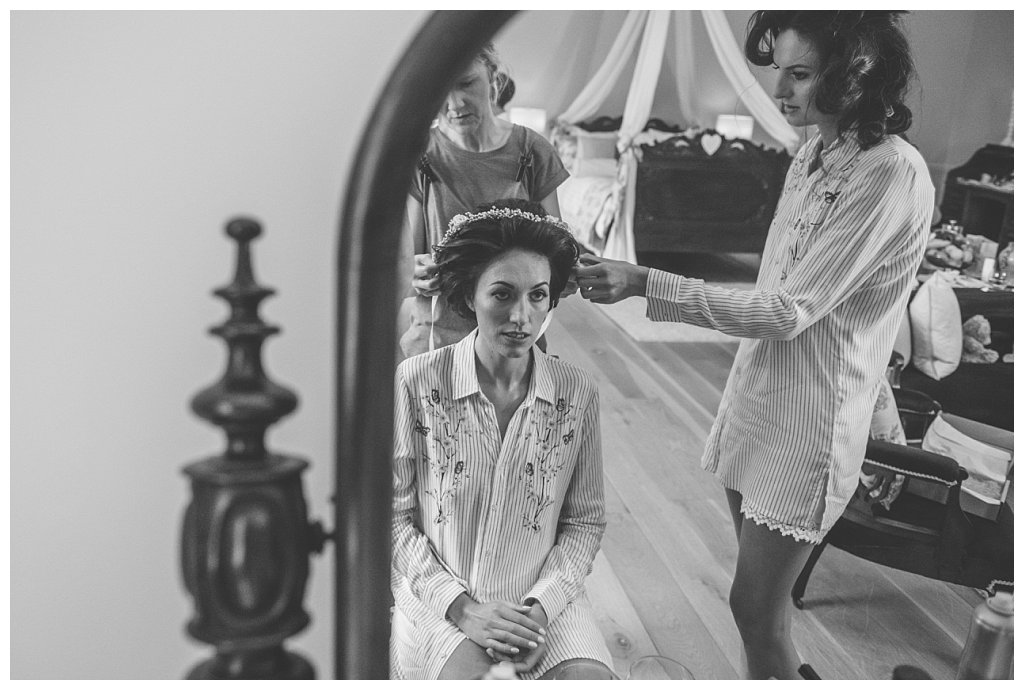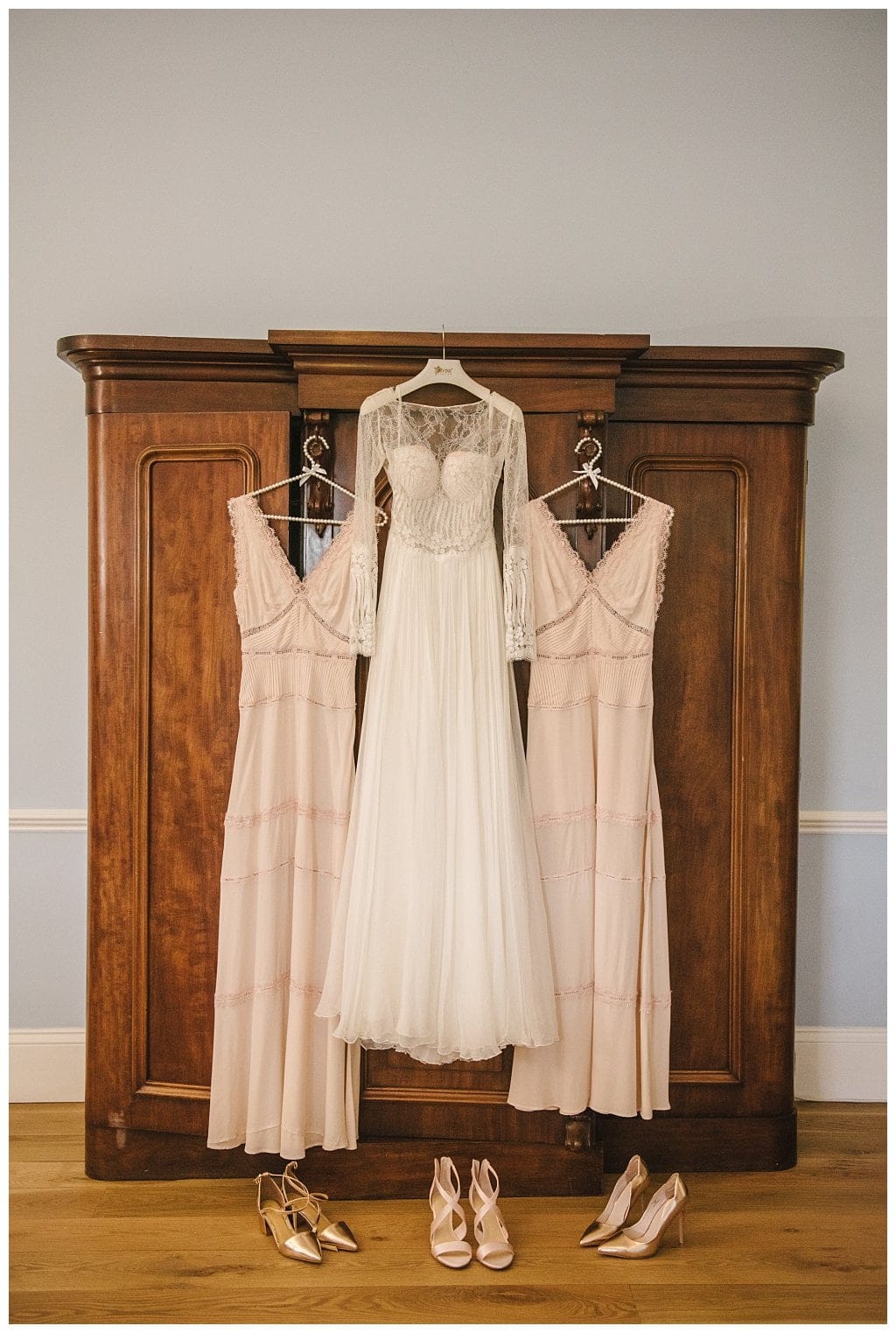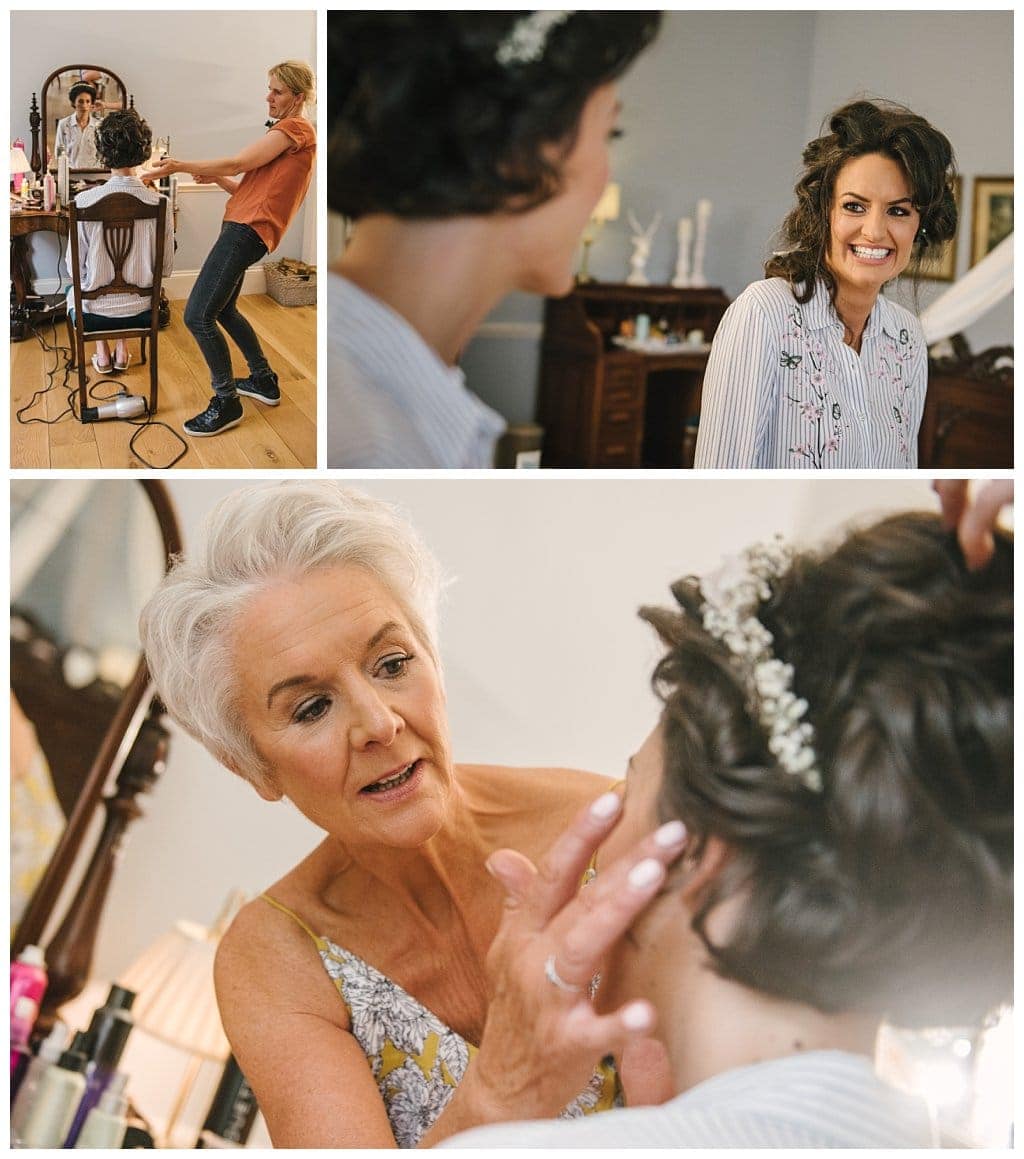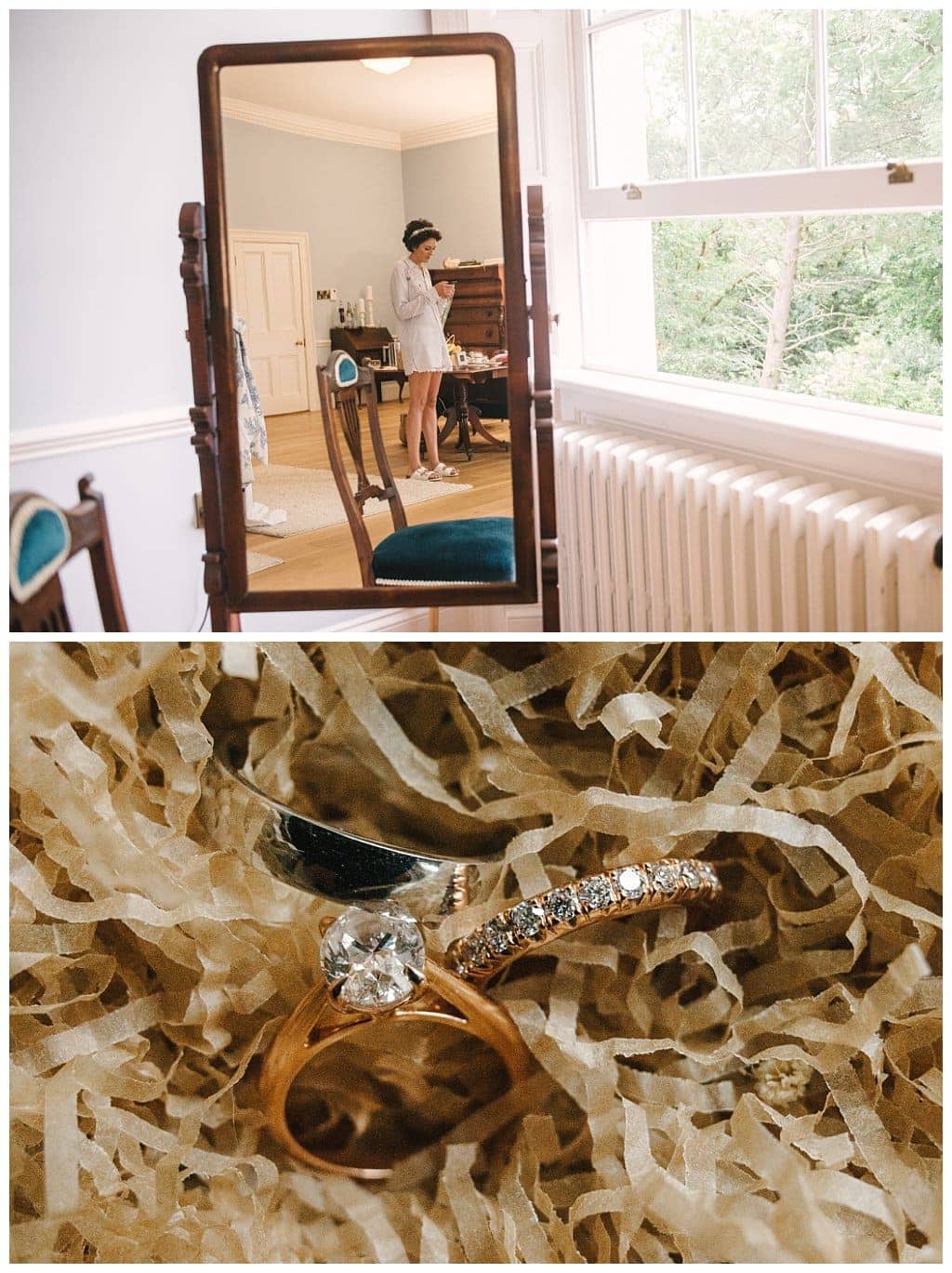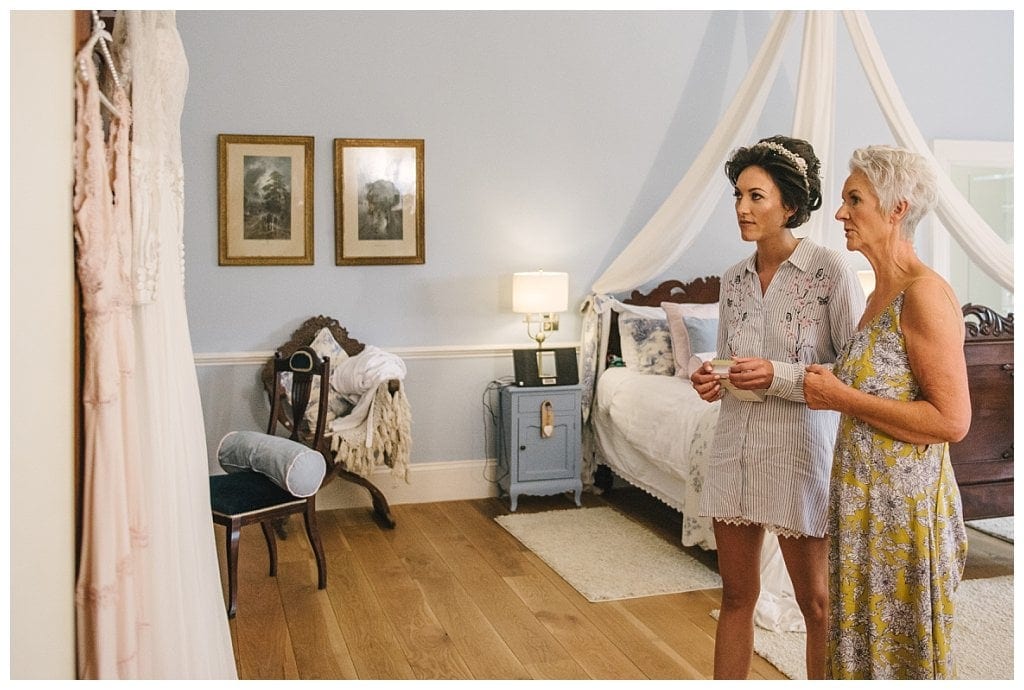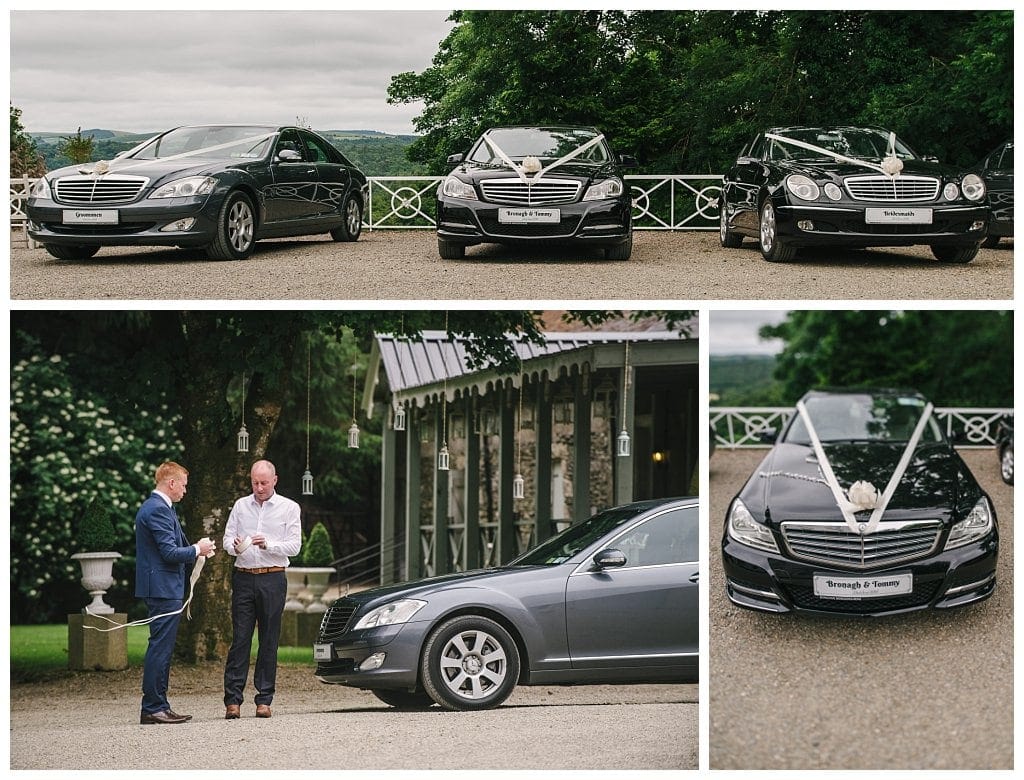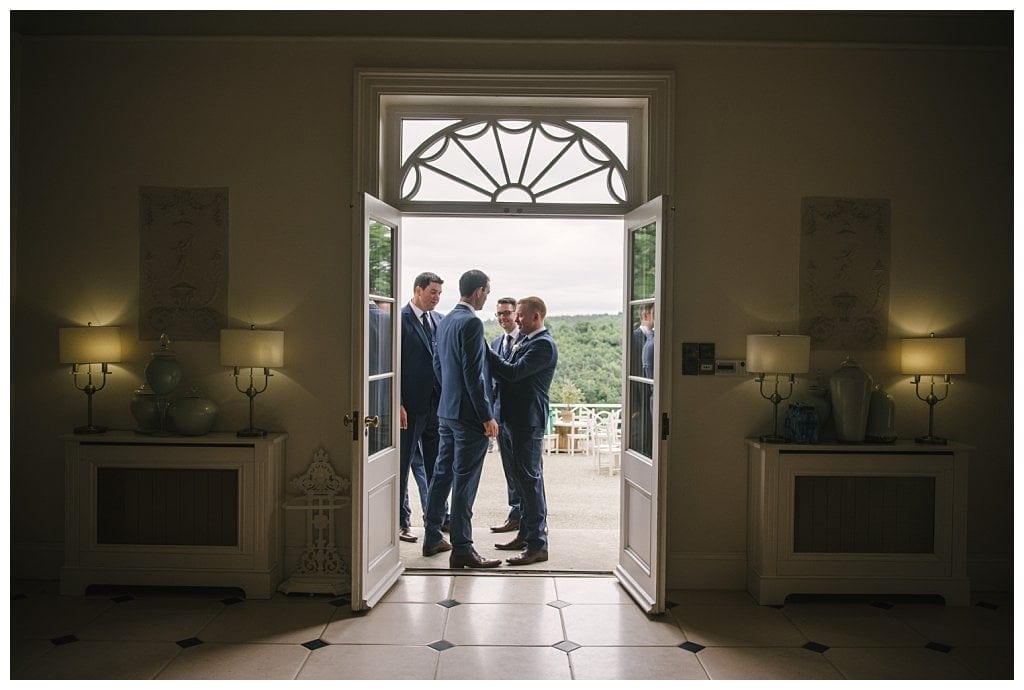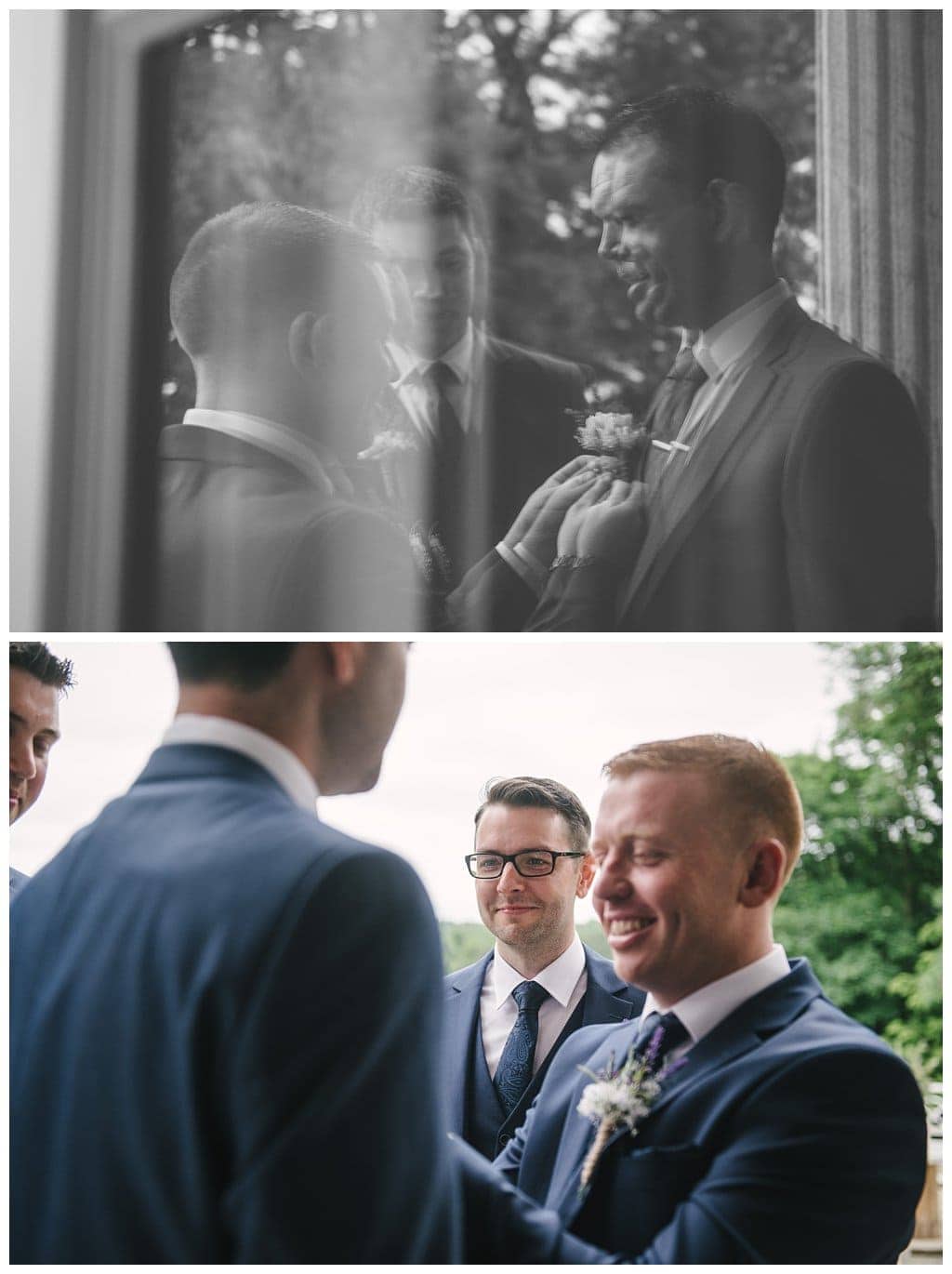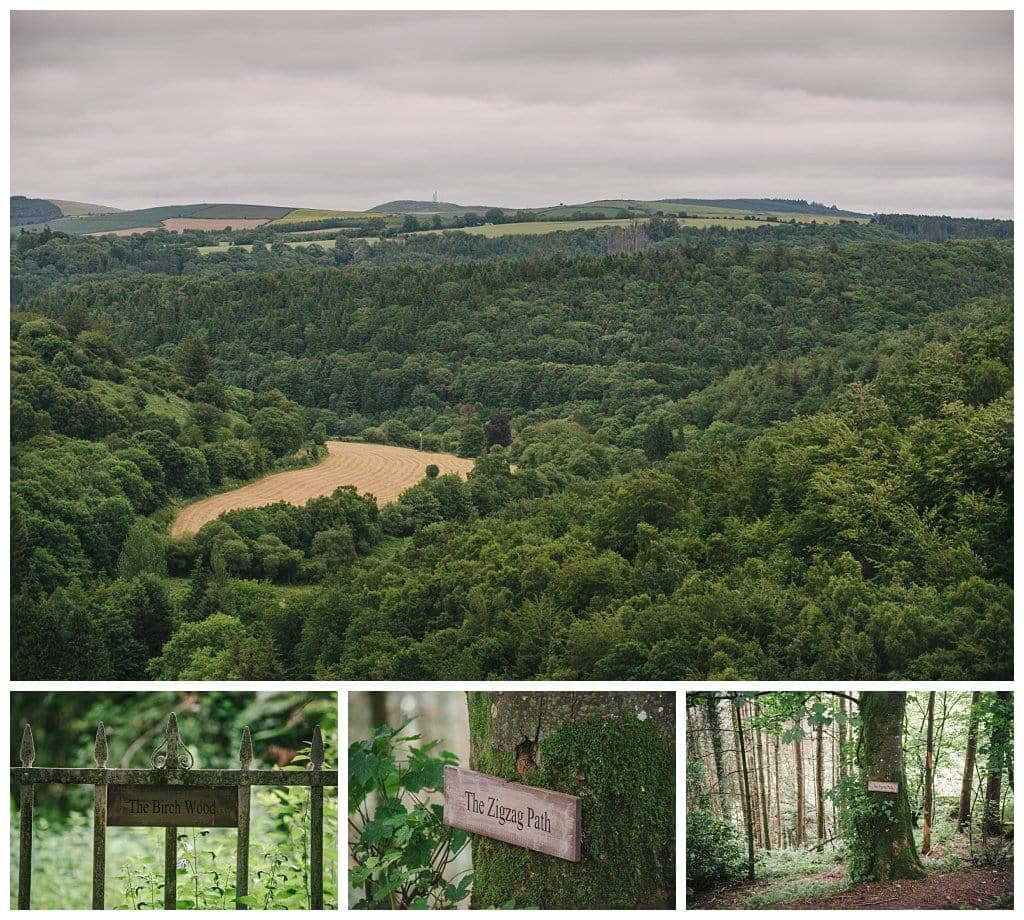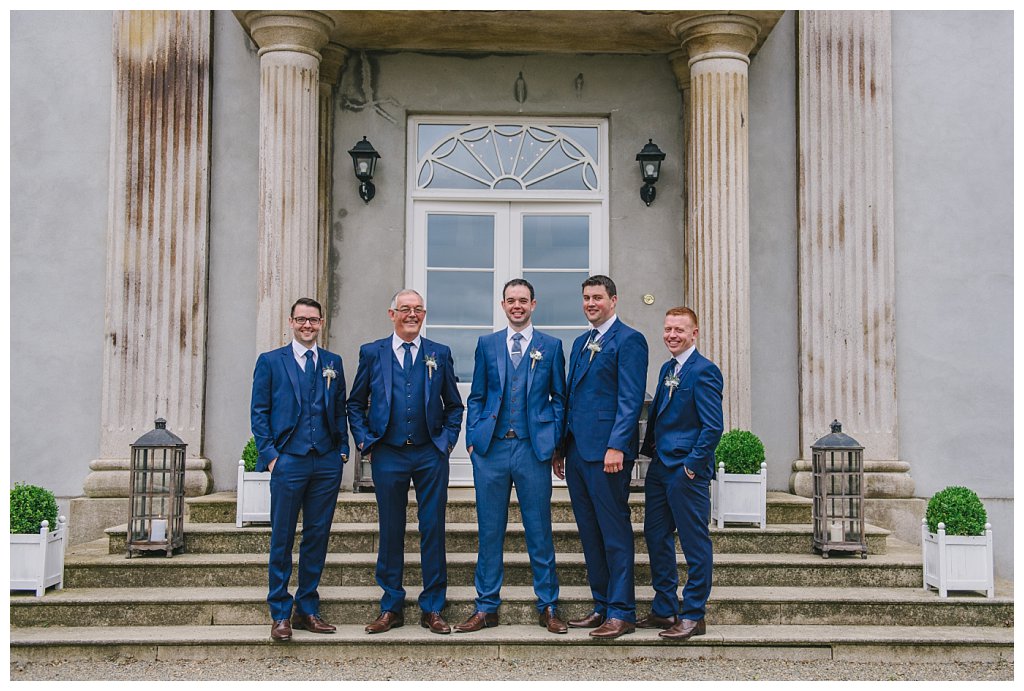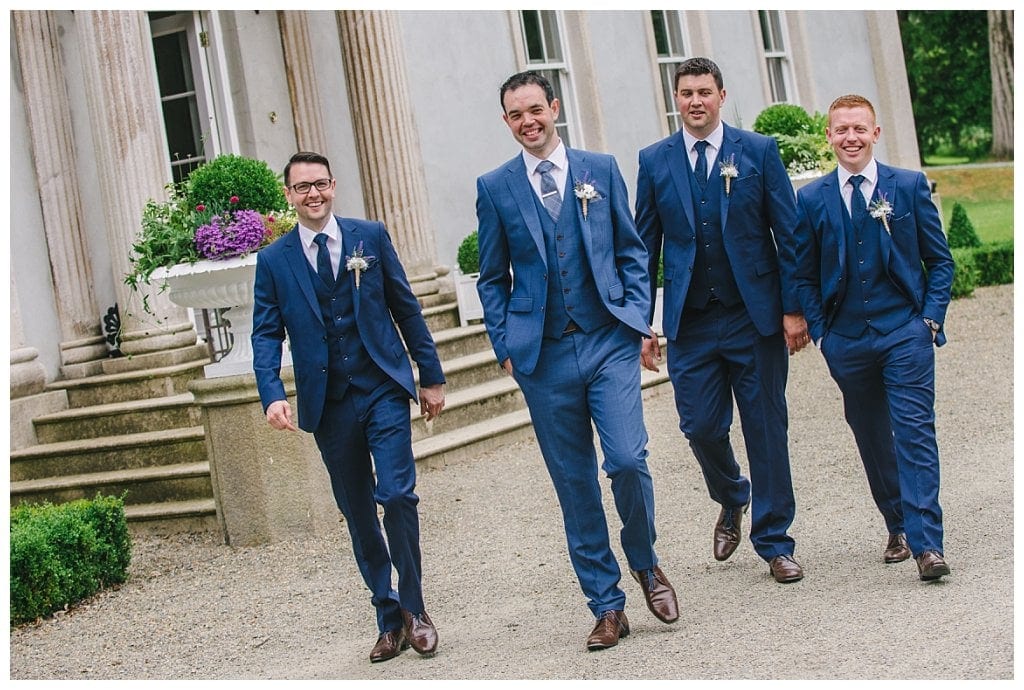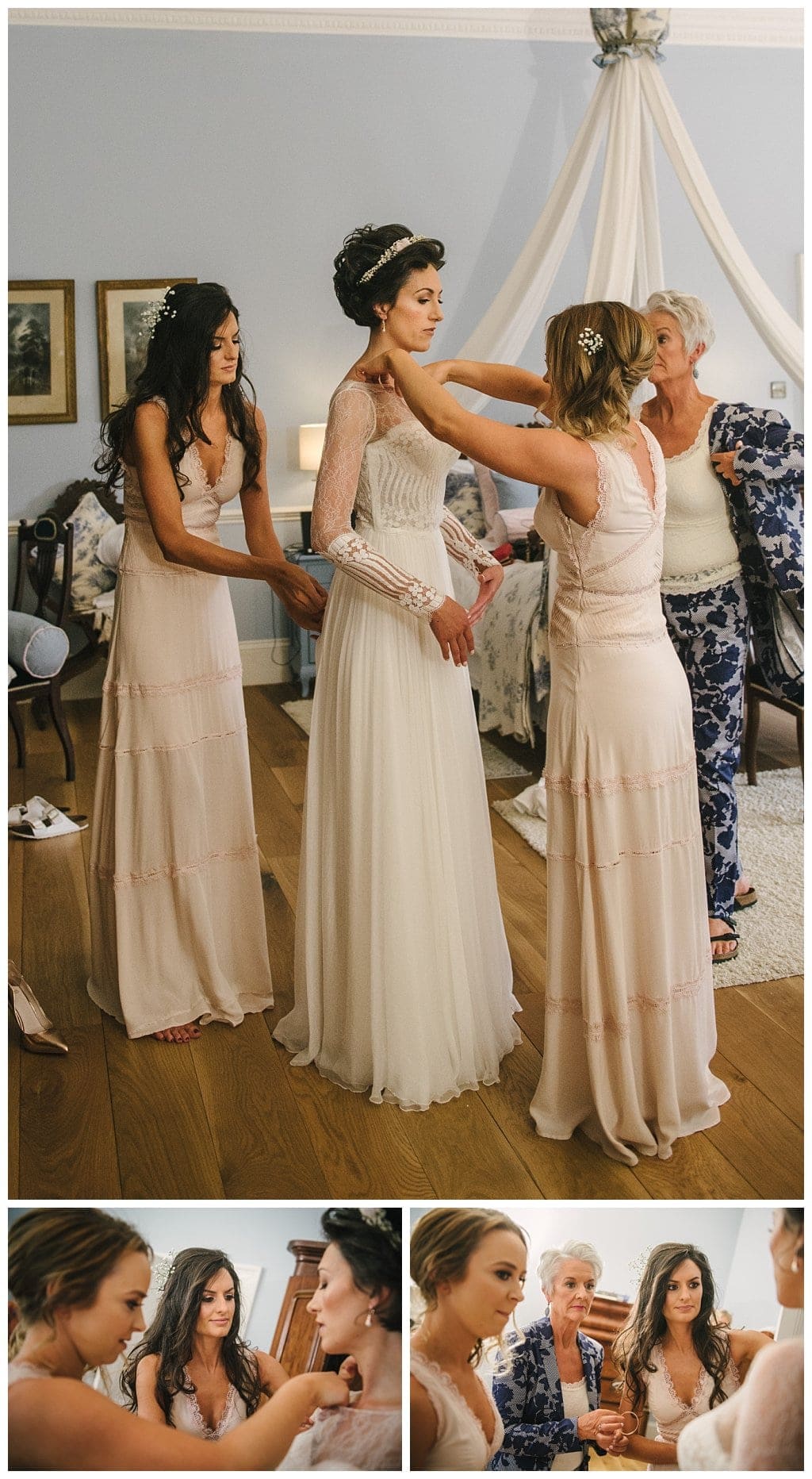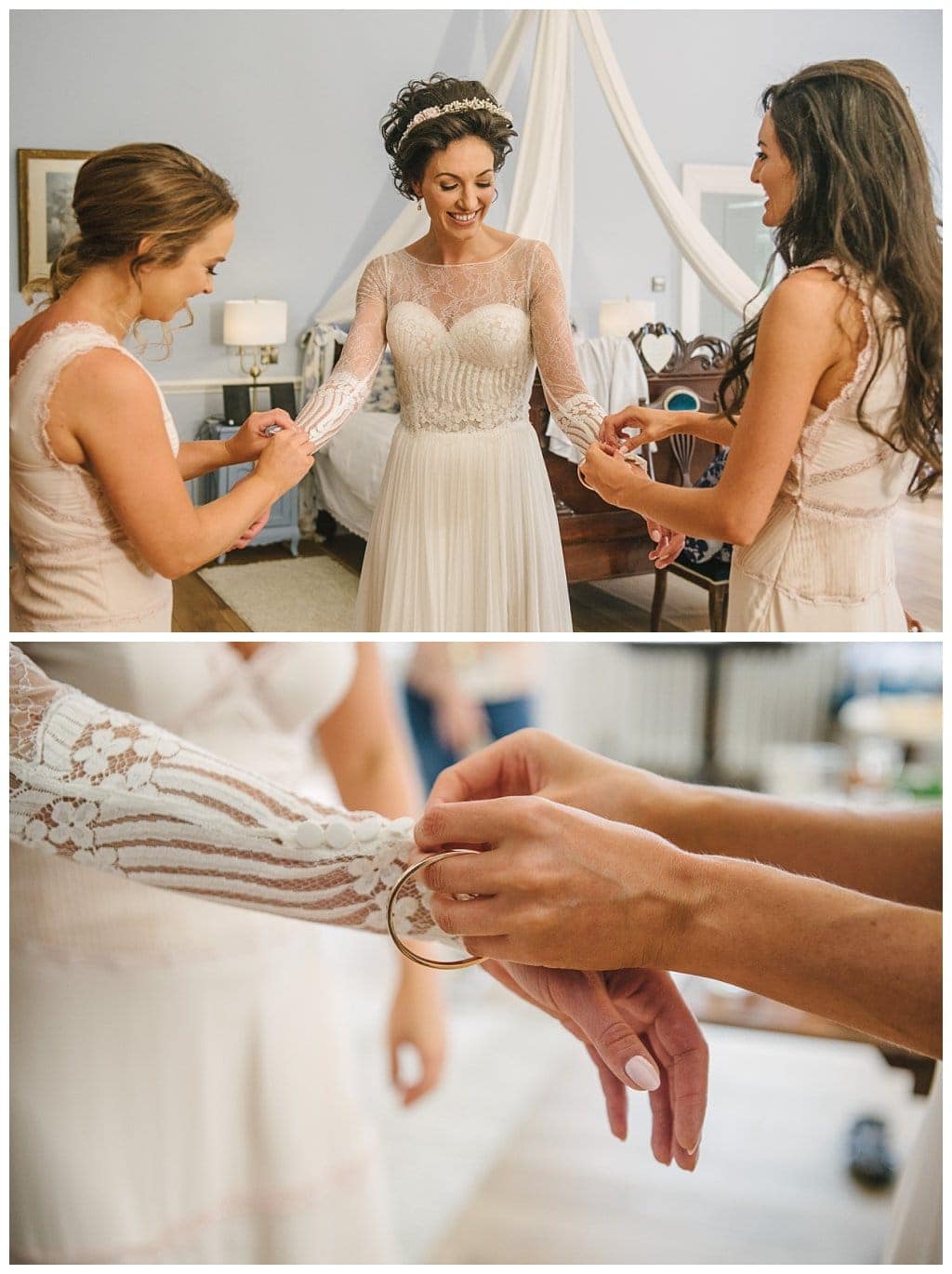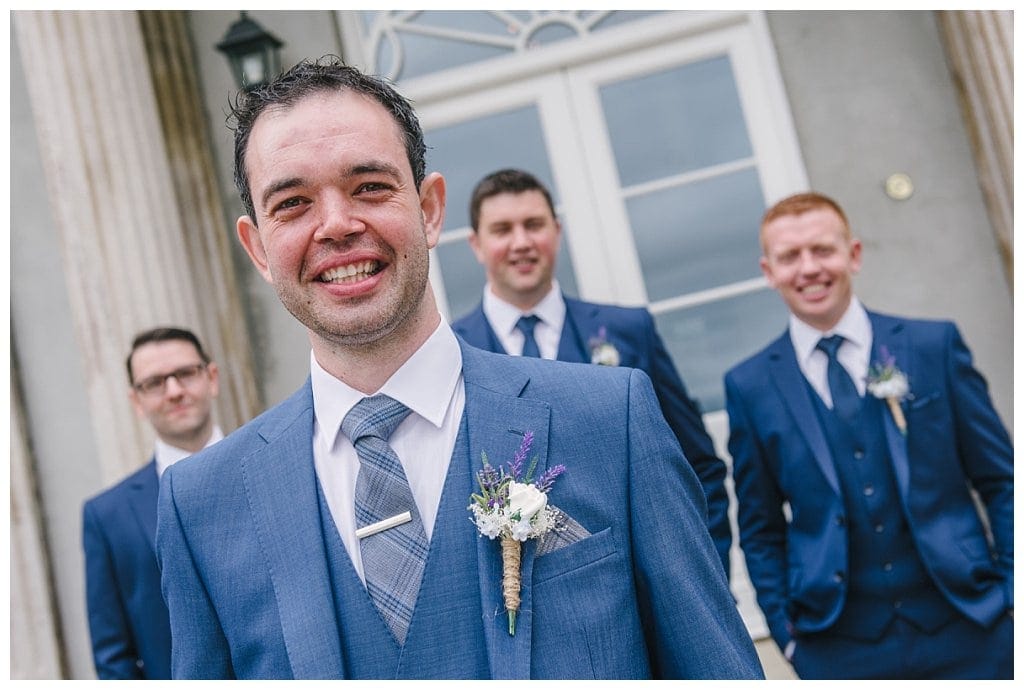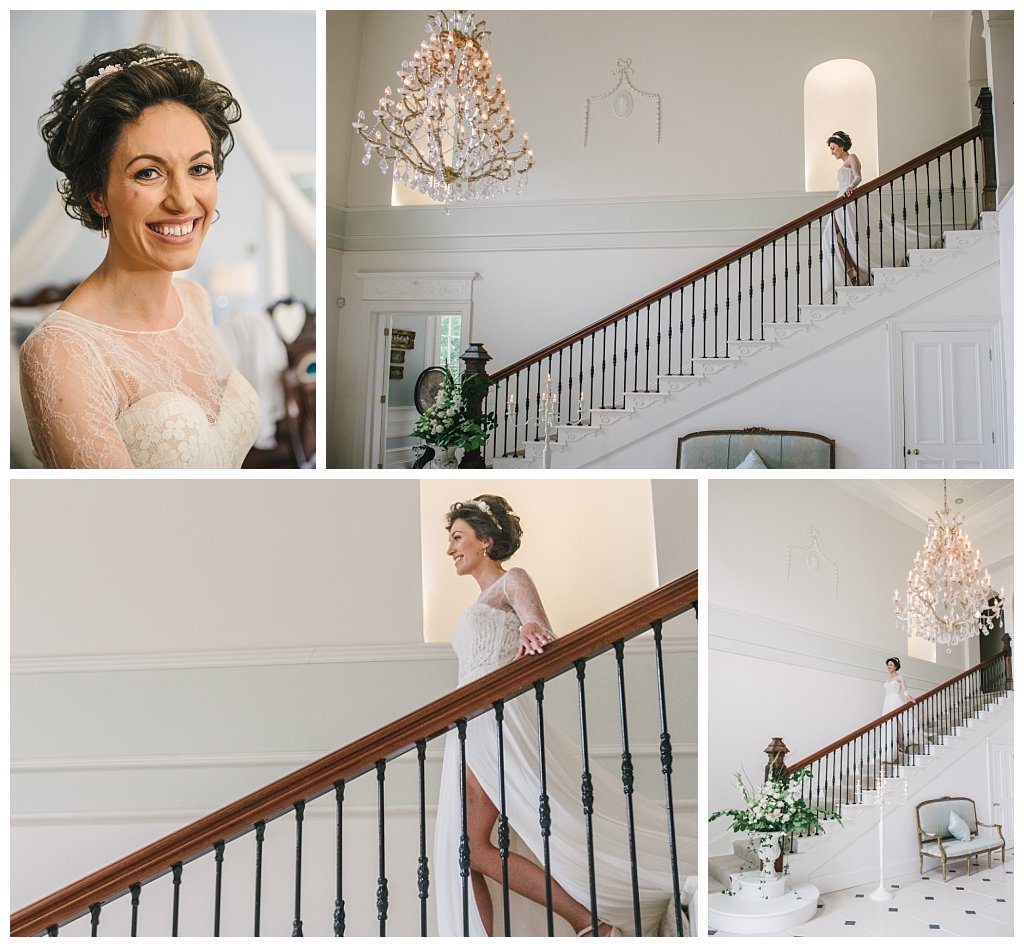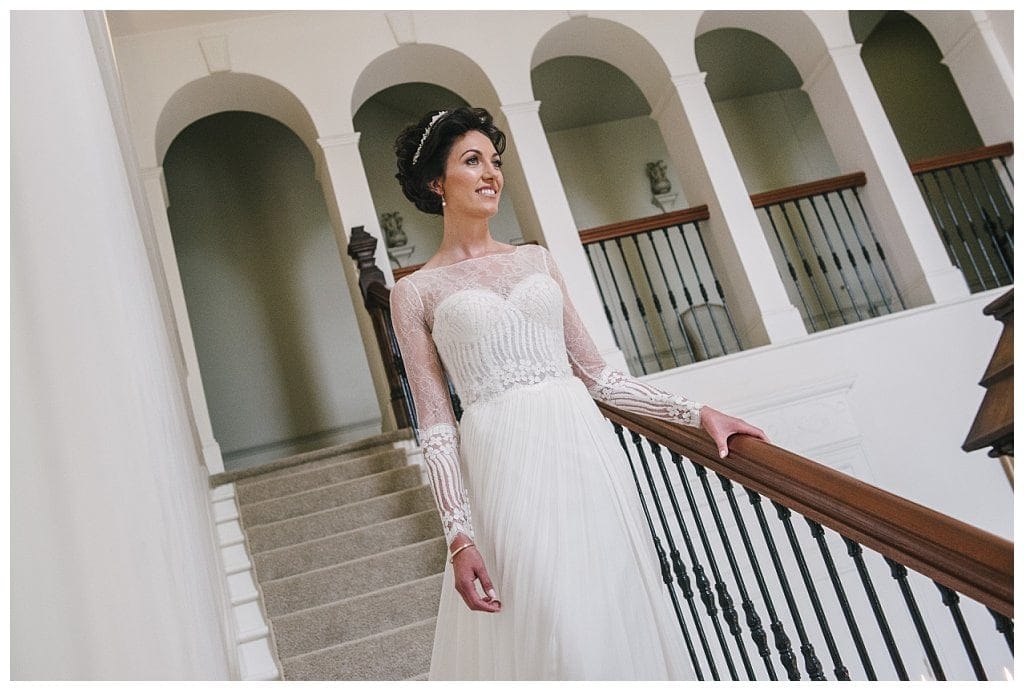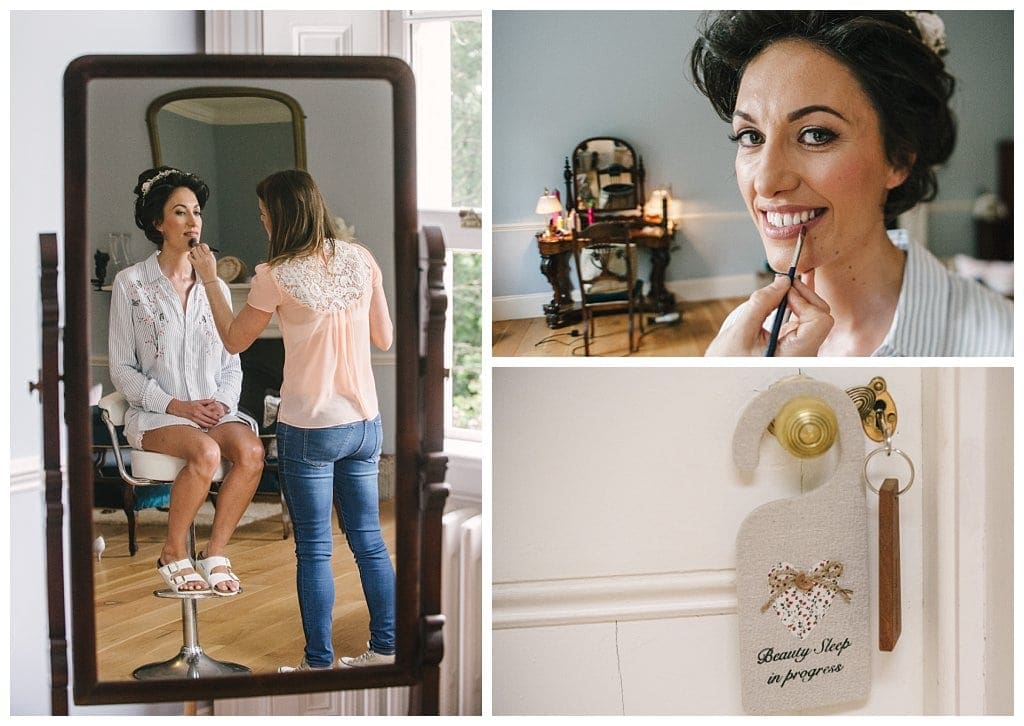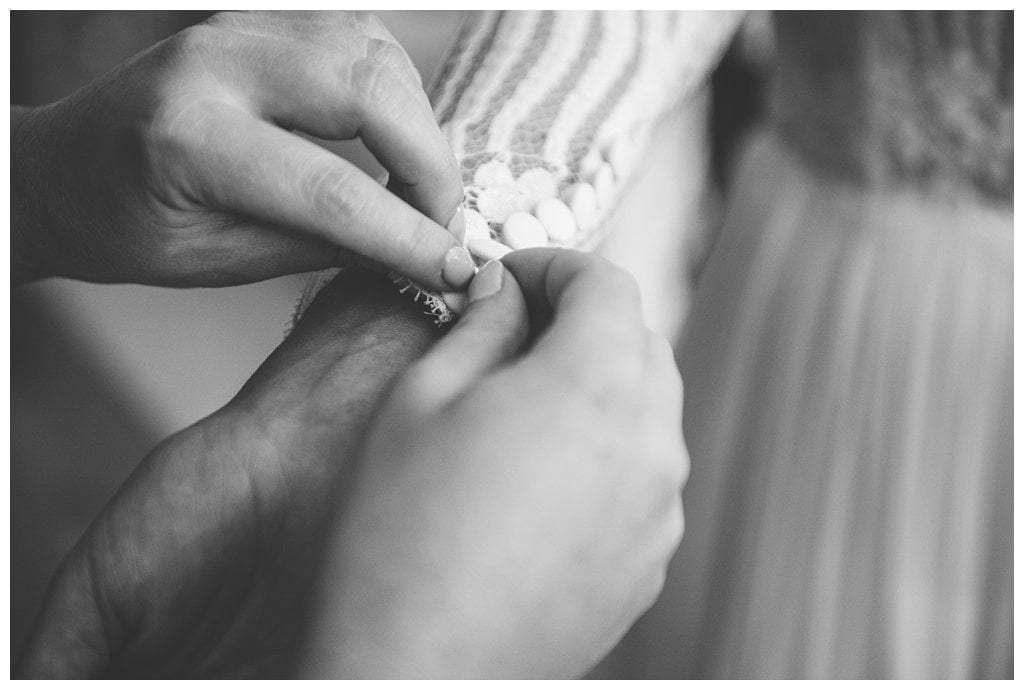 Clara Vale Church