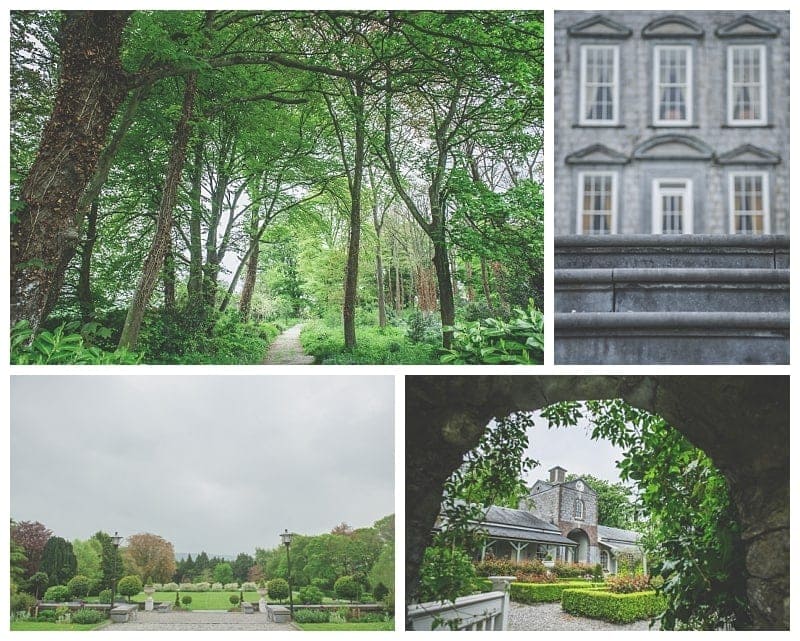 "They had me enthralled for the whole day. I arrived early and just couldn't stop shooting."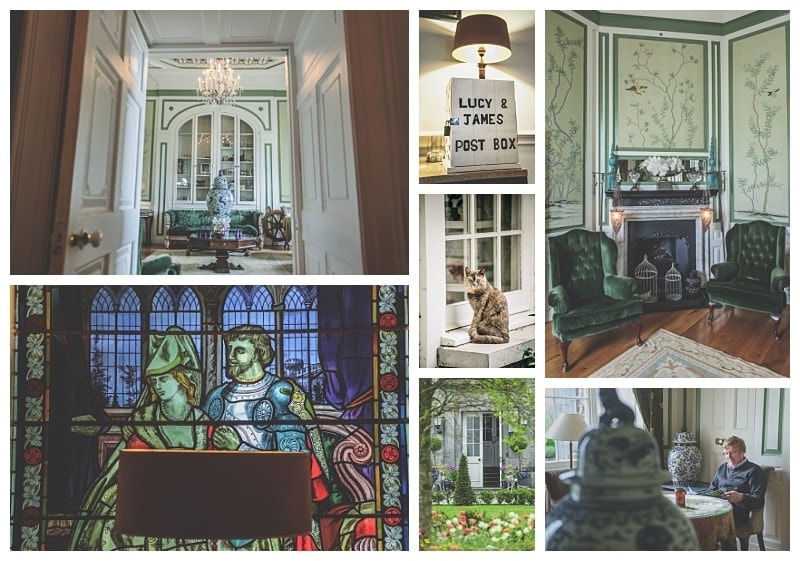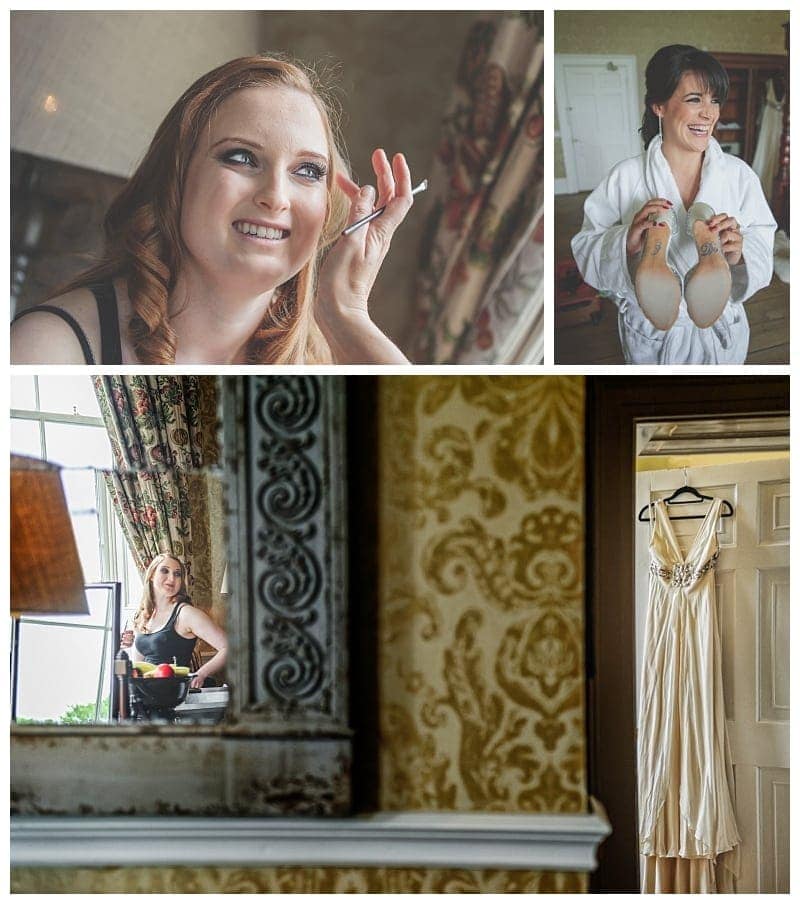 Castle Durrow Wedding Photographer
Style, Swing and Spring at Castle Durrow with Lucy & James. They had me enthralled for the whole day. I arrived early and just couldn't stop shooting. Lucy was kind enough to write a few things about the day that will definitely be of help to those looking to tie the knot.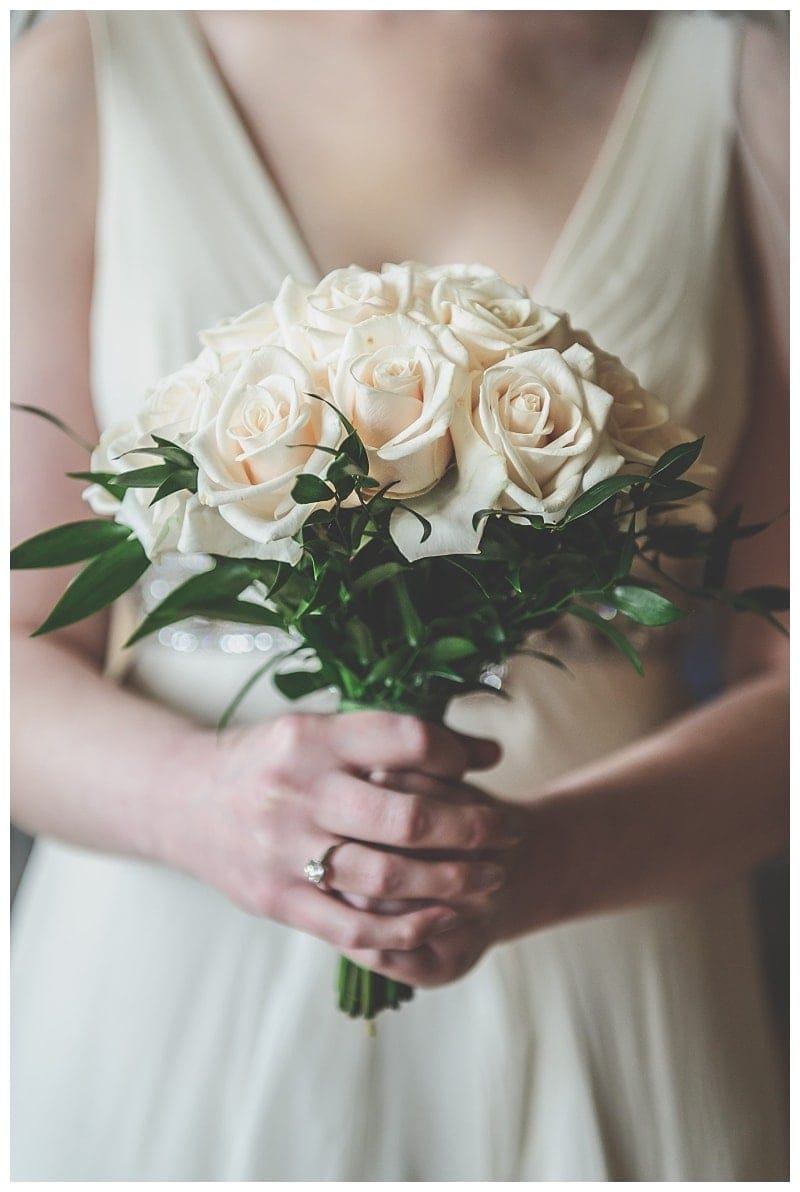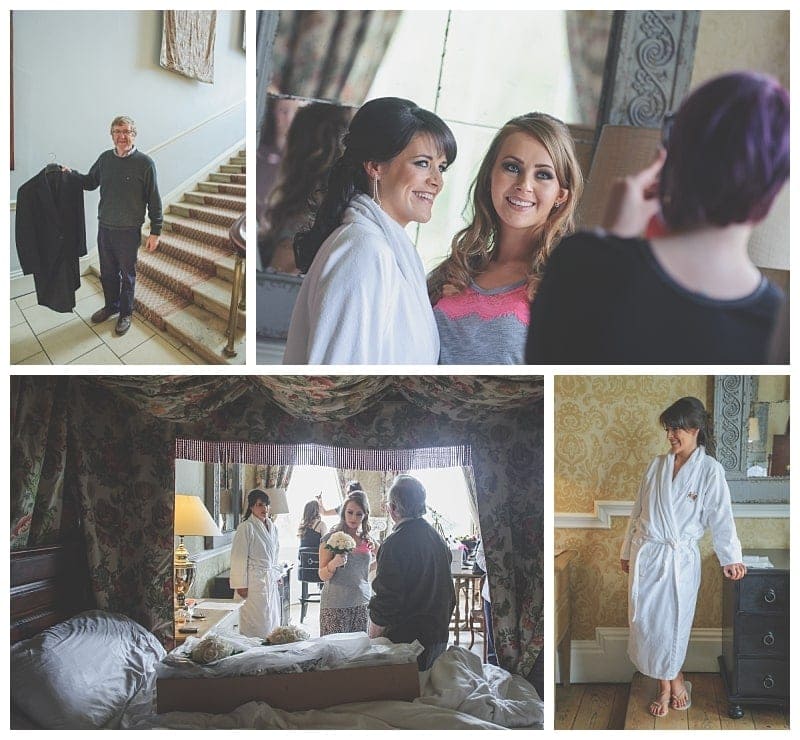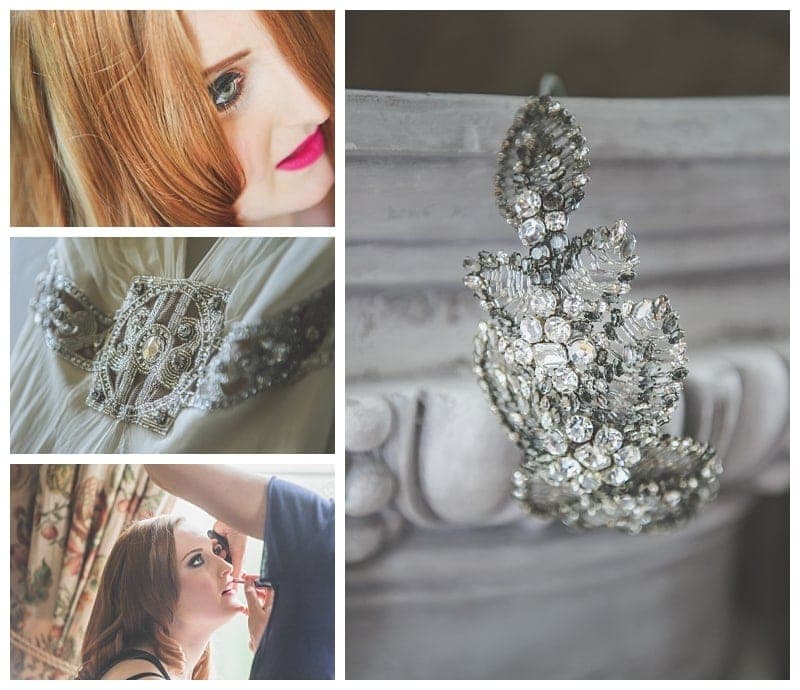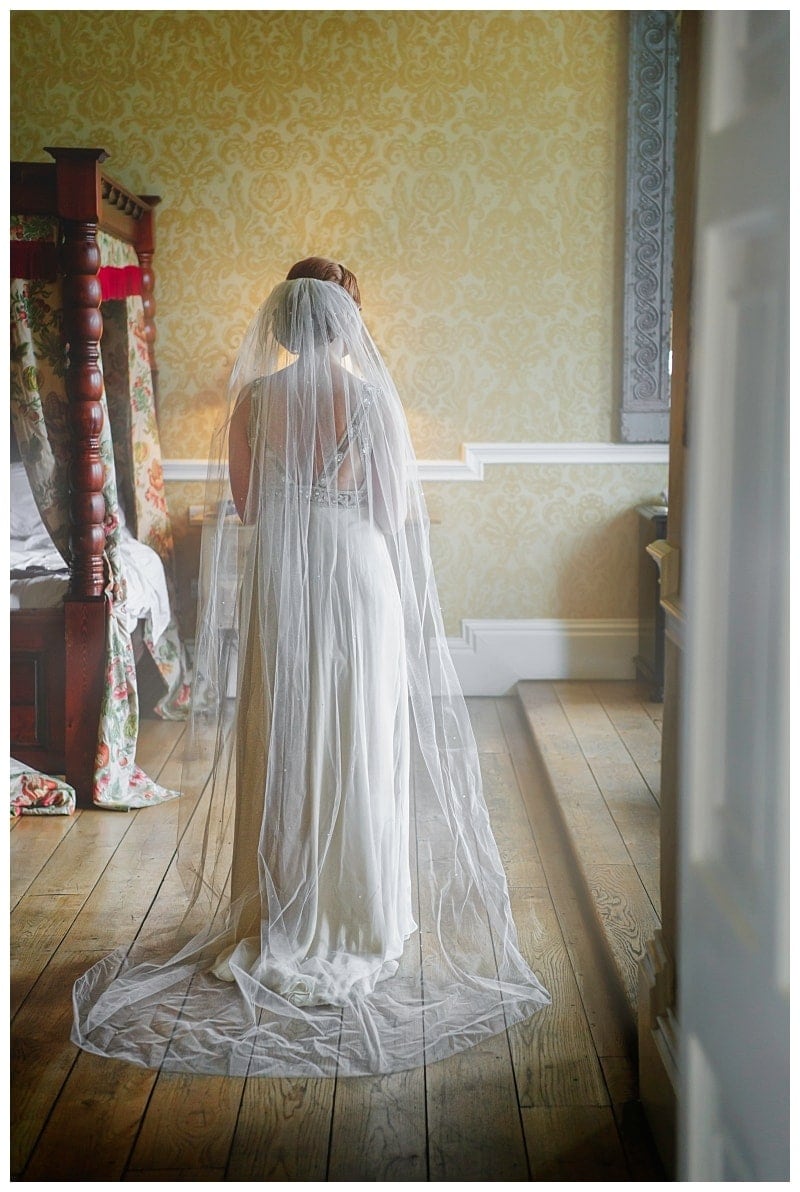 How did you meet? We met at the SPVS final year Veterinary student conference in Lancaster in 2008. James was taken by this red-headded Irish girl bouncing up and down Ceili dancing and the rest as they say is history!
Tell us about the wedding Dress?  Well not liking to do things by halves I actually had two dresses. The first one was by Jenny Packham, who from the first day of looking at dresses was the only designer for me. I fell in love with the vintage style and jewelled decorations on this dress, Jenny Packham's Cleopatra. Also being a creamy ivory it was the perfect colour my pale skin. For the evening it was essential I could dance so I surprised James by changing into my custom Dolly Couture Beverlywood 1950's style dress. My shoes during the day were Benjamin Adams – Catherine.
What about the Wedding Make Up? It was done by the fantastic Corina Grant of udazzle.ie. She was truly amazing, not only did she make us look unbelievable she was a calming influence throughout the whole preparation morning. She also came down to the church to touch up my make-up before the big entrance which was invaluable.  From the second my trial started I could tell she knew exactly what I was thinking and I couldn't have been happier with the result.
And the hair? Our hair was by the wonderful ladies from Ego Boost in Abbeyleix. Helena and Aisling came to Durrow to do it for us, and were just great. I was so pleased with the results and it stayed in place all day and night, even surviving the dancing! My headpiece was Jenny Packham Acacia II in antique silver.
How did you find the florist? A recommendation from a friend living locally led us to Lawlor's of Durrow. Oliver and the team were simply fantastic, the arrangements for the church, bouquets and button holes were truly beautiful. I didn't want to put the bouquet down for a second!
Where was the ceremony? St. Fintans, Durrow. The ceremony was officiated by the Rev'd Niall Sloane from Holy Trinity Killiney, which has been my family's church for a long time. It meant so much to us having someone we share a special bond with officiating our marriage. The choir were made up of friends of mine from when I sang in choirs in Dublin, along with my uncle Robin and cousin Nicholas and were fantastic. The organ in St Fintans is very special being a Greens organ having come originally from Trinity College and was magnificently played by Thomas Kehoe.
What was your favourite part of the day? Having all of our friends and family together to share our special day with us was just fantastic. We were so happy that so many people could make it from abroad too.
And the wedding reception? Castle Durrow, Co. Laois. Where do I start? I think what set Durrow apart from other venues is that they are so experienced with weddings. The staff, ably led by Marie the wedding co-ordinator, could not have been friendlier or more helpful. They literally knew what you needed before you'd thought of it yourself! I knew that no matter what happened on the day it would all go smoothly and it absolutely did. Also having top quality food was very important to us and it doesn't get better than Durrow. The accommodation is top notch and all our guests were blown away by the entire venue. I cannot recommend it highly enough.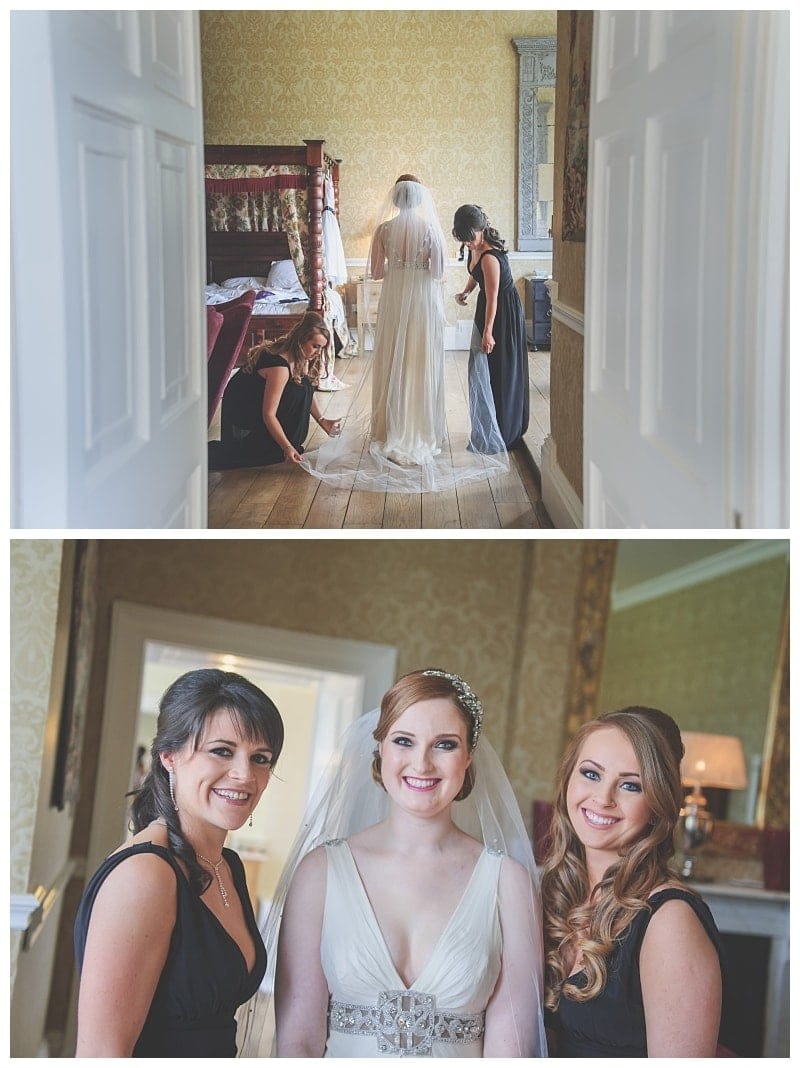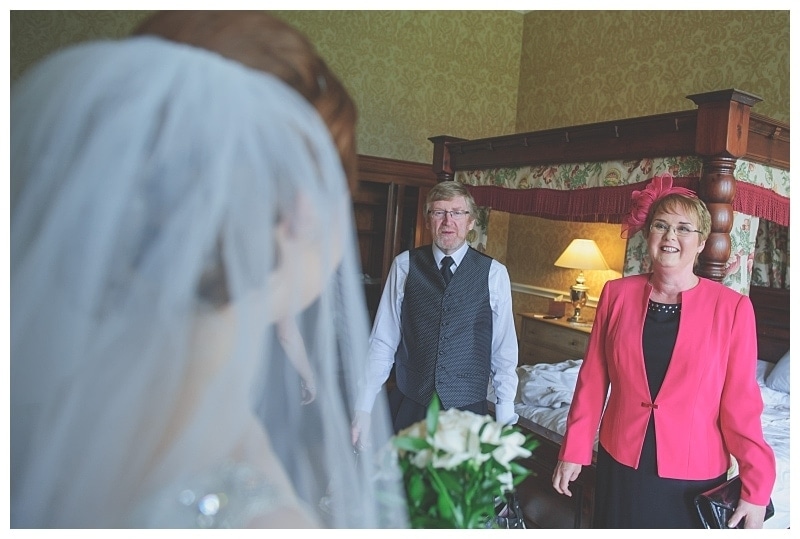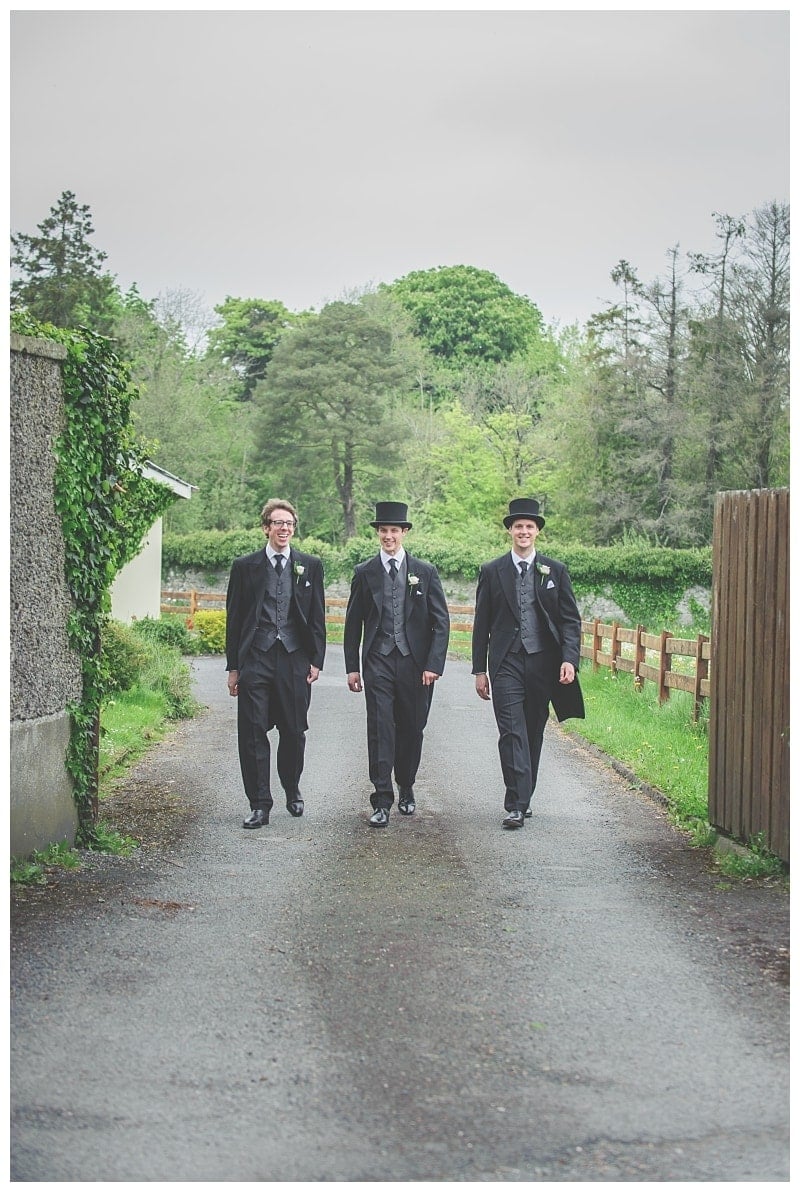 So was Give us a goo photography any good?  Phil was great to deal with in advance of the day, he really understood what we were going for.  On the day he was not in any way intrusive, people really didn't seem to notice any of the candid shots happening. I also love all the photos he got of the venue, all the little touches that made it so special. We felt really relaxed with Phil which meant it was a lot less nerve racking having all our photos done.
Why did you choose Phil? Living in the UK meant our search was purely internet based. The Give us a Goo website was brilliant and we got a really good feel for Phil's style. Also Phil had great reviews on the wedding forums so we decided he was the one for us.
What was your wedding theme? We didn't really have a "theme" as such but there were touches of my distinctive black with white polka dots throughout the day, as demonstrated by our magnificent cake (made by my wonder-mum Deirdre)! And look at that cake topper! The simply adorable personalised cake topper was made by Jill FitzGerald of Cake Toppers Ireland. It makes a great keep-sake from our day (and even includes our beloved dog Poirot who couldn't be with us on the day).
And the all important wedding band?  The Swingin' Bluecats. We saw them at a New Year's Day Tea Dance in Meeting House Square, Temple Bar years before James proposed but when we needed a wedding band they were our first choice. James has been Swing Dancing for many years and I learnt after we met so having a swing band was non-negotiable! They played jazz music for our drinks reception and then later for dancing after the meal they played lots of swing, jive and jazz tunes. They learnt our first dance song especially for us (Hallelujah I Love Her So by Ray Charles) and we couldn't have asked for better band. They were simply a lovely and very talented bunch and a wonderful night of dancing was had by all.
Thanks Lucy and James. I'm still dancing going through the photos, it's just a pity I have two left feet.