Country Village Wedding Photography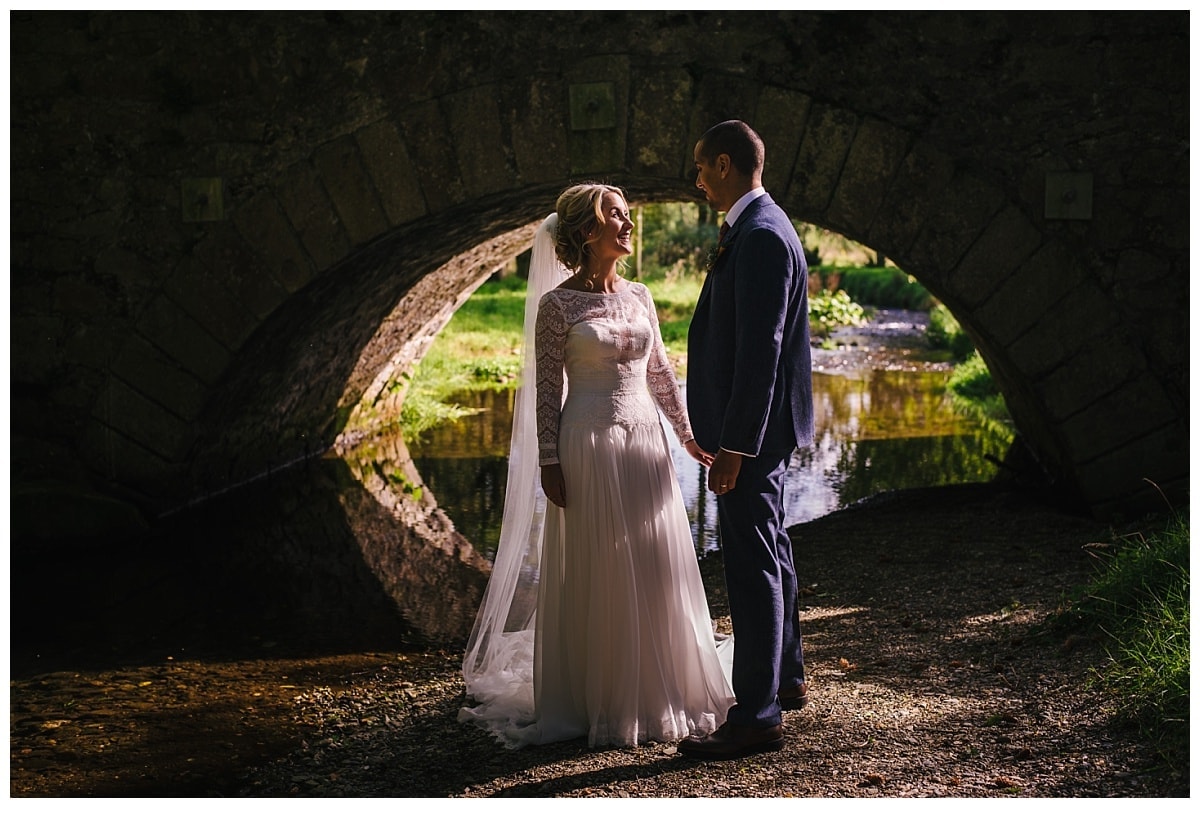 I've been back and forth to Macreddin Village as a Brooklodge wedding photographer for over 10 years now. It's pretty much in the middle of nowhere and whatever you do don't follow the GPS as I remember being stuck behind a tractor on a road that was designed for horses and carts 🙂 Thankfully, the wedding wasn't that day but make sure to plan your journey! However that's what makes Brooklodge idyllic for a wedding retreat. It's a country house with it's own chapel across a burbling stream. When there are quiet times during the wedding ceremony you can hear the relaxing sound of the stream outside. It's so peaceful.  What more could you ask for?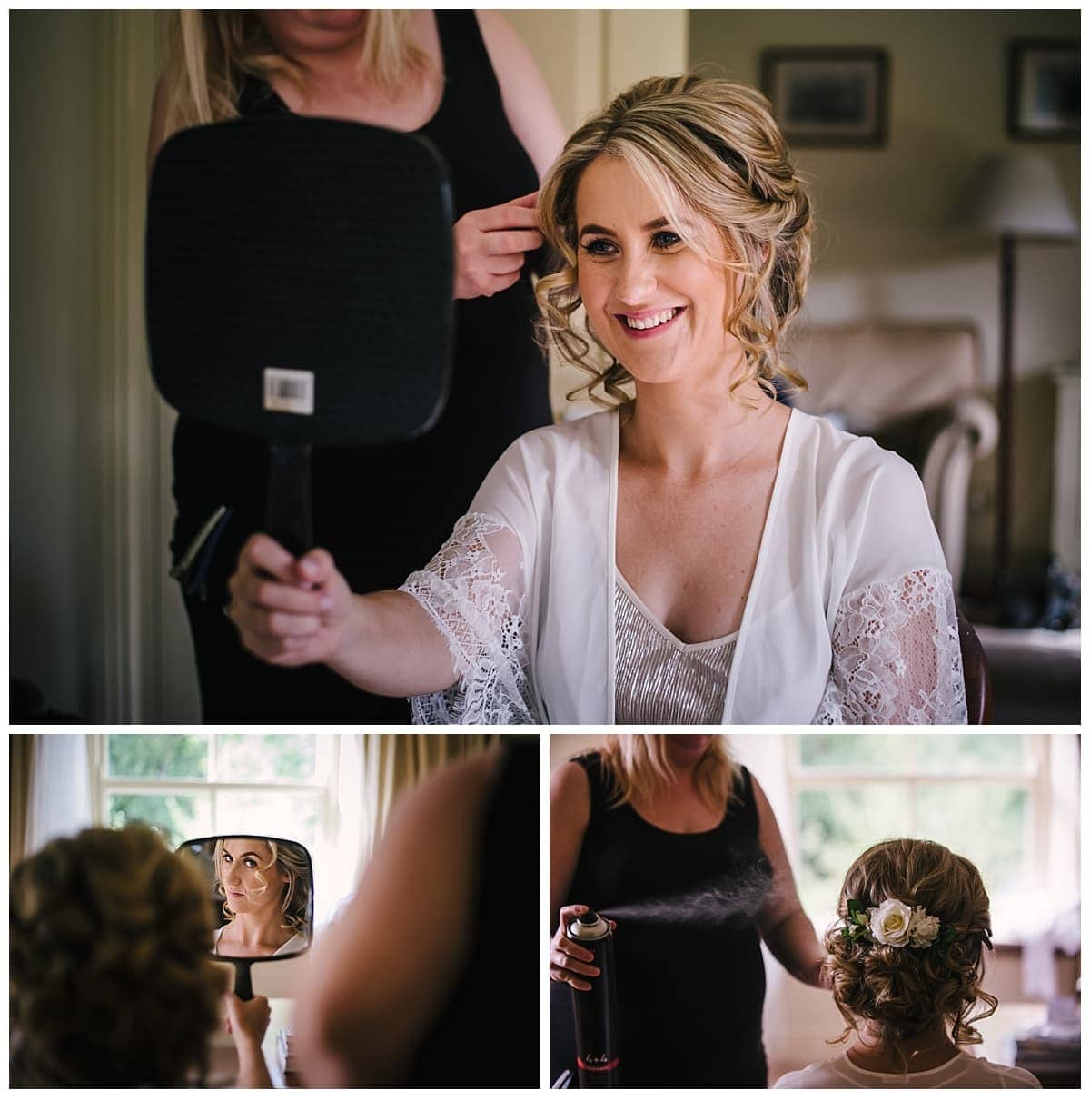 Louise and Daniel had their wedding in Brooklodge near the end of September so the vines were a gorgeous crimson red that still clung to the Lodge itself. Autumnal weddings that take place in venues such as this adds to the overall setting. It makes for some great wedding photography and although it never rained, the long awning makes a beautiful spot for family photos on your wedding day. But there's also Brookhall where we took the family photos instead.
Daniel got ready in a huge B&B, Ballyowen view in Tallyho, about 10 mins drive from Brooklodge. When I arrived there was a bit of panic as the shower stopped working but the owner invited them all into his own house to use their facilities. Crisis averted , superhero socks donned along with matching Captain America cuff-links and it was time to fly off to Brooklodge.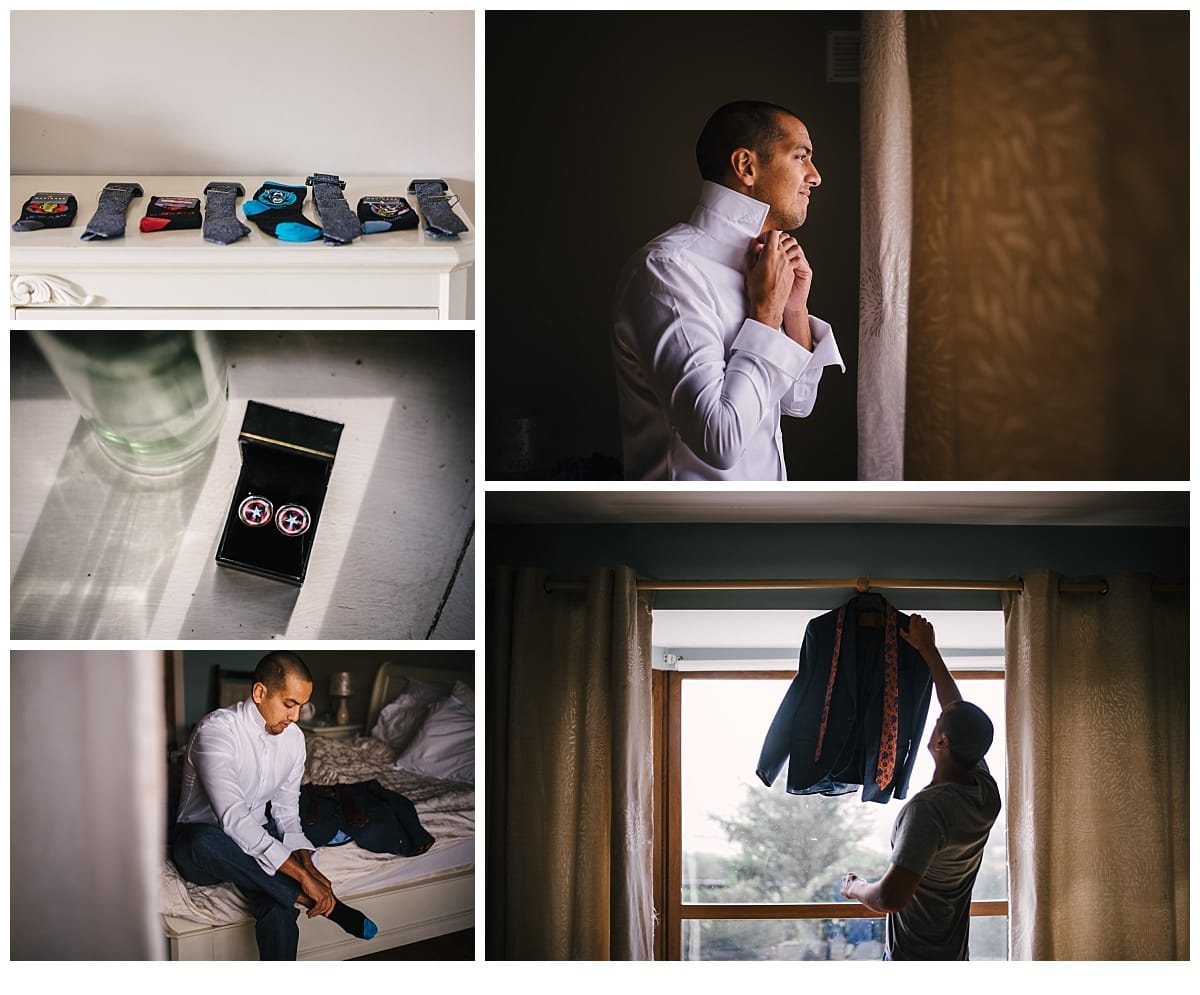 Then it was off to catch Louise getting ready for the day in one of the upstairs rooms in Brooklodge. It was a great space for photos with lots of natural light and the prep was in full swing party mode. Louise's granny was present that morning and it was immediately evident how important their relationship was from their loving interactions. It was really sweet photographing her granny take part in Louise's day. I love the photos of her watching Louise try on the earrings at the window.  Meanwhile, below the room, the guests were arriving and Louise couldn't help but pop her head out the window to talk to guests arriving on this gorgeous Autumn day. I'd never seen such a hub of activity around a window. There's a photo here of her granny realising she's accidentally caught in the dress whilst looking out the window.
When it came to the ceremony, it was a tight squeeze to get all the guests inside but it only added to the loving warmth of the room. It was great being able to see everybody so close to the couple getting married. It really is a lovely spot and I'd always advise on opening the doors at the top of the chapel to allow the forest and natural light to enter the room (added bonus of letting a draft through too).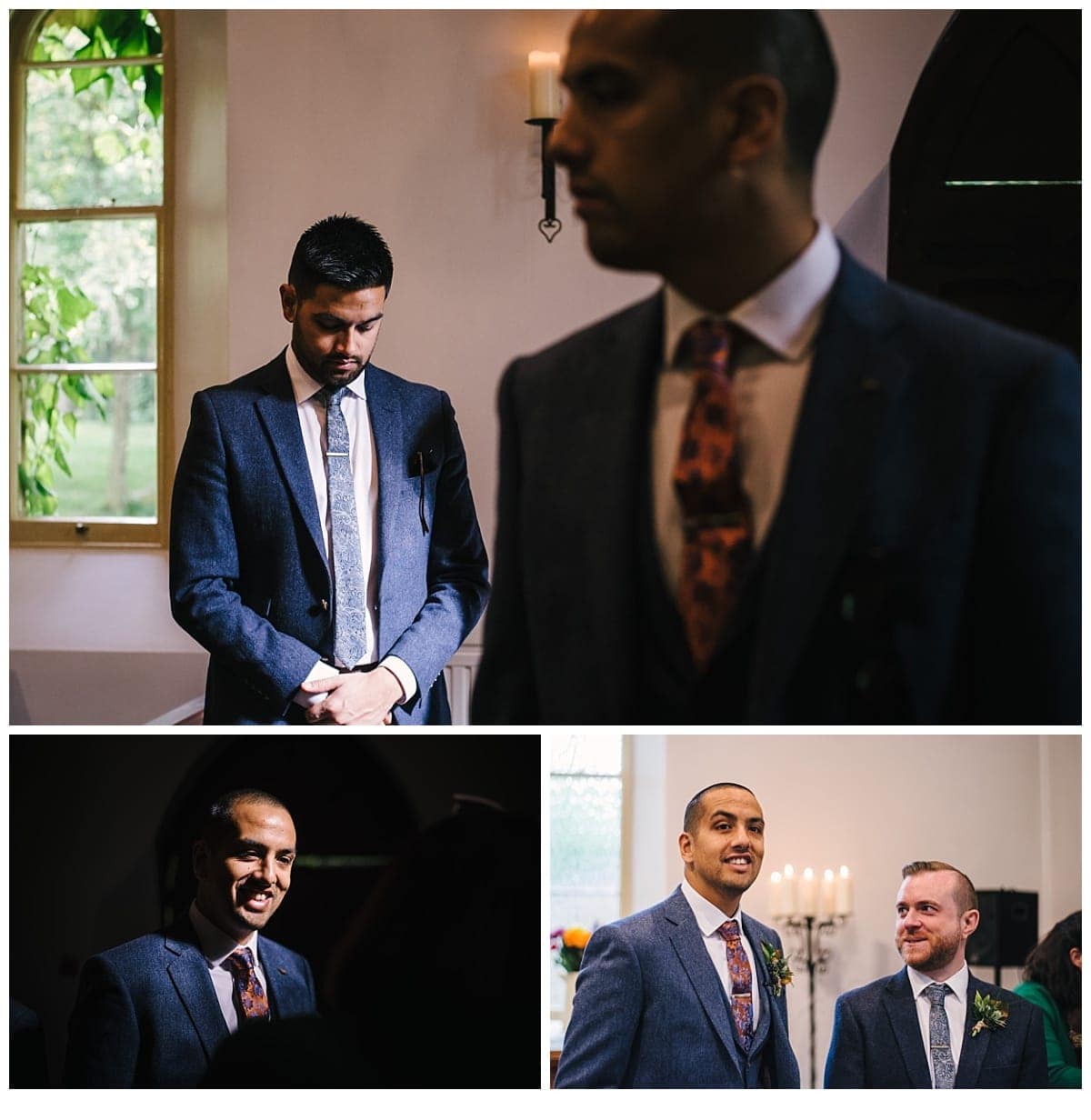 With the ceremony over, it was time for the party to begin and it was to be held OUTSIDE in the courtyard of Brookhall. This was end of September but it felt like July. The word "blessed with the weather" was the phrase of the day.  Being part of a village, there's the pub with a snug for a quiet moment for the couple to be themselves. Which is where I took Louise and Daniel for a sneaky pint and their couple photos. These two were just great craic and I had such a good laugh with them during the shoot. I'm always up for a bit of banter during the couple photo sessions, it's not so awkward when we're engaged in good coversation.  Thanks ye two for having me capture your day!