So now I can also label myself an adventure wedding photographer and I couldn't wait to do the adventure wedding photography of Emma & Jack's Irish wedding at Dunowen House. When Emma booked me she had one "small" request – that I wake up at 3am to capture the sunrise and go for a 5km run around Clonakilty with her Dad.
The run meant a lot to Emma, her Dad got her into running and encouraged Emma in all her adventurous activities. She really wanted to document a run with her Dad. Being an amateur jogger myself, I gave it a go. Running to each spot in advance of their route. To say I was exhausted at the end of it was an understatement, especially with the two cameras I was carrying. I'll never forget that hill at the end, I was out of breath and feeling faint but somehow managed to keep the camera steady enough just as the sun peeked above the horizon. All worth it and I could really see myself being an adventure wedding photographer.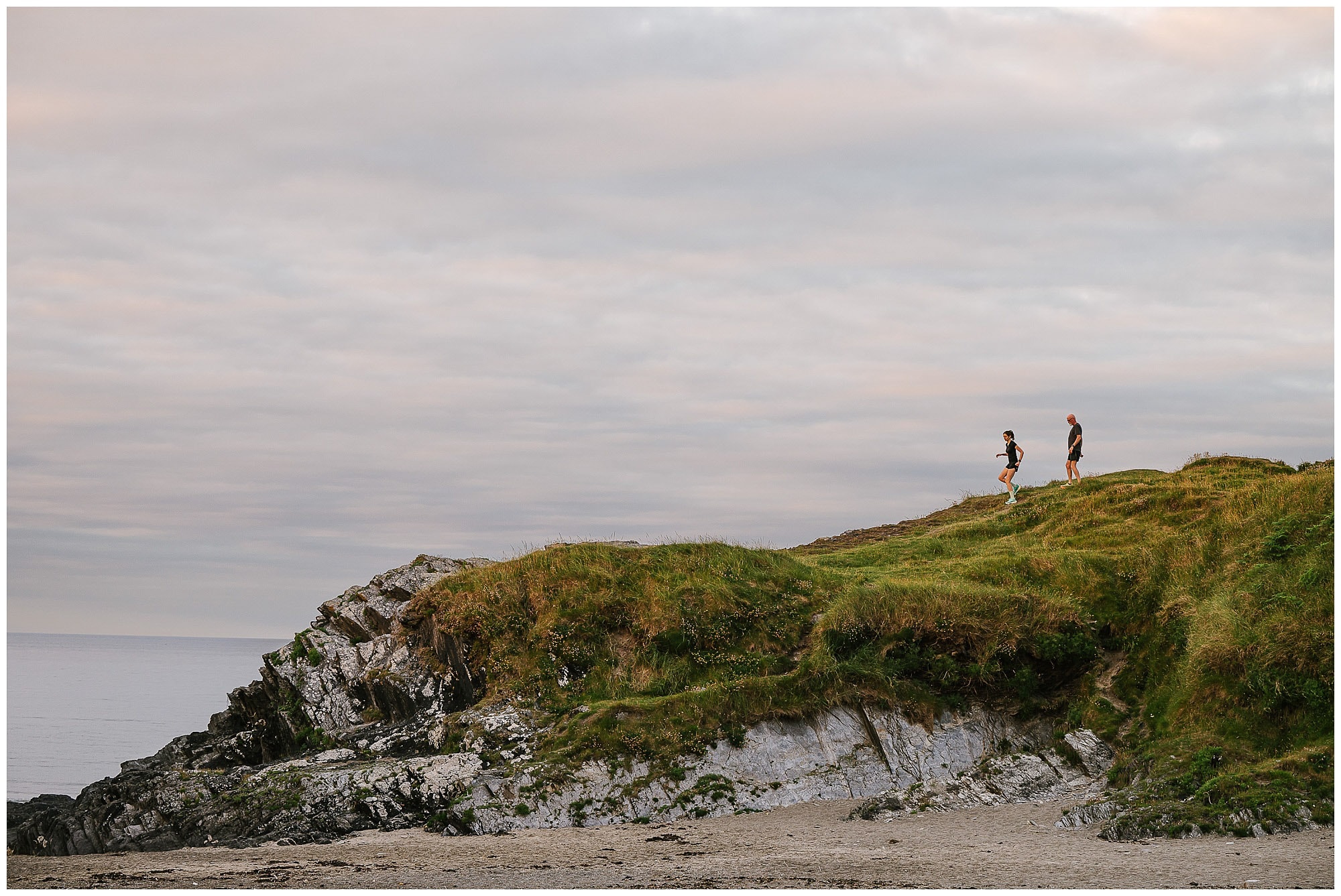 You'd think that was the end of the physical activities but thankfully not, the adventure wedding photography must go on! So we went back to Dunowen house for breakfast, ate some pancakes whilst Jack got the bikes ready for the cycle along the coast of Clonakilty. This time, no running, I was to be an adventure wedding photographer by car only! Think "Drive by shooting" but with a camera. Either way it was still nerve wrecking trying to keep up with their cycling. I don't know much about the quality of bicycles but what I do know is that Emma's bike could be lifted into the air with just one finger. No joke, the bike was lighter than my camera gear!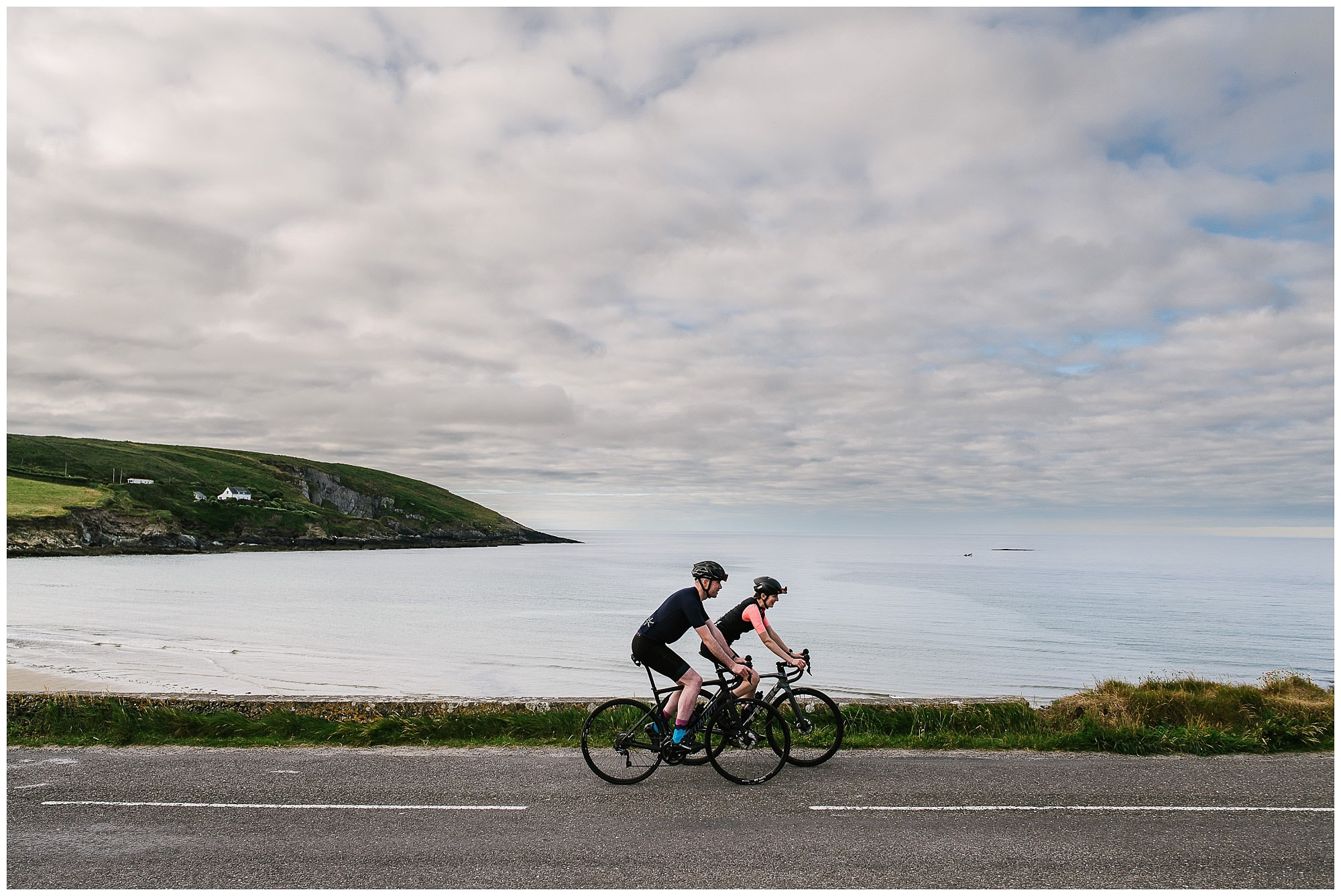 Emma and Jack wanted an outdoor adventure wedding, surrounded by nature and the beauty of the Irish countryside. When they discovered Dunowen House, they knew they had found the perfect location for their special day.


As the wedding photographer, I was thrilled to be a part of their celebration and to capture the magic of their ceremony in the lush gardens of the estate. The scenery was breathtaking, with the rolling hills and colourful blooms providing a stunning backdrop for the couple's nuptials.
Emma and Jack exchanged vows in front of their closest family and friends, surrounded by the fragrant scent of blooming flowers and the soft rustle of leaves in the gentle breeze. The ceremony was filled with emotion and love, and it was a joy to be a part of such a closely knit day.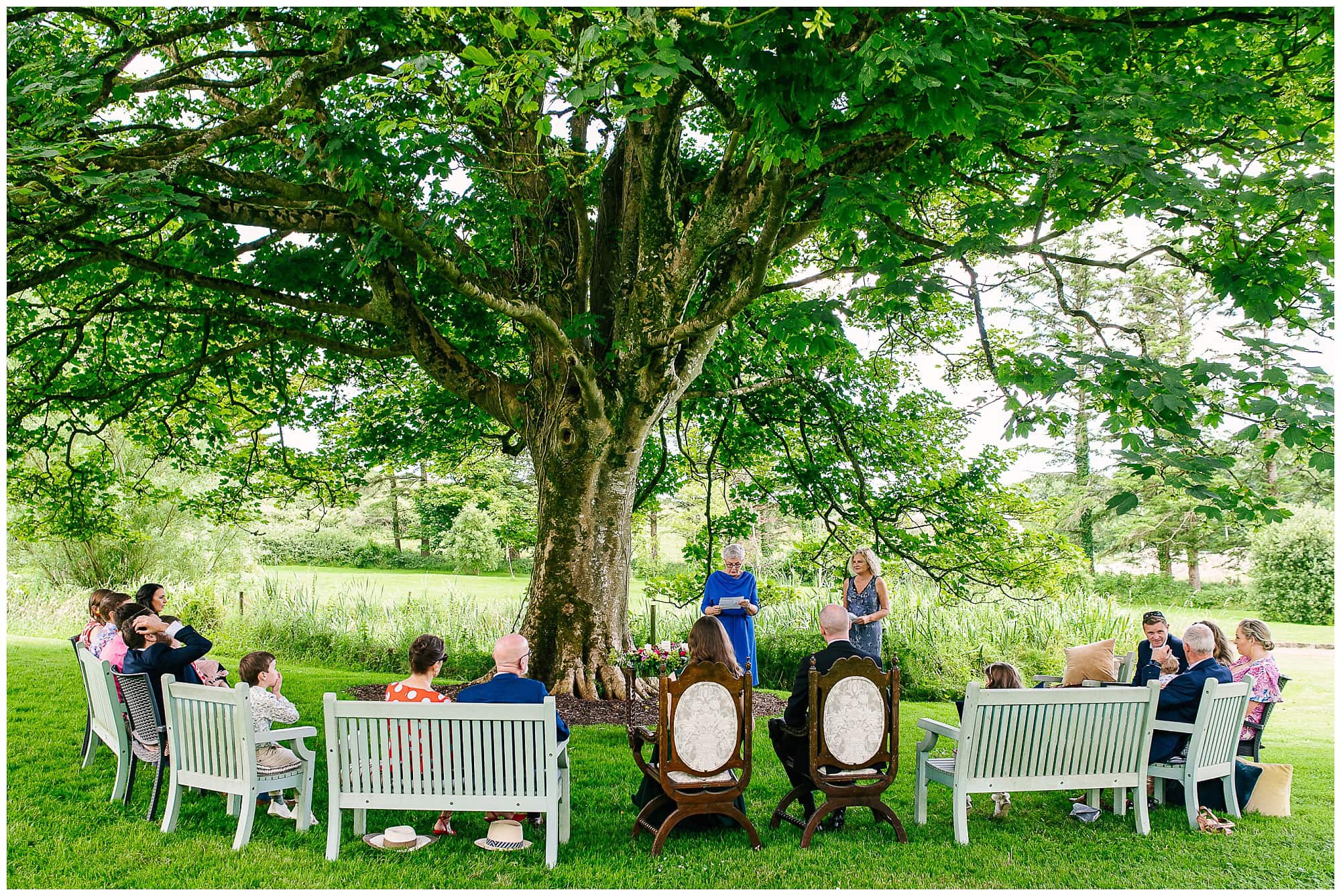 As an Irish wedding photographer, sorry "Adventure Wedding Photographer",  I know that there are few locations as picturesque and enchanting as Dunowen House. Its rustic charm and idyllic setting make it a popular choice for couples looking for a truly unforgettable wedding experience, how can you not want to be exploring the surroundings of Dunowen House. Not to mention the history of Dunowen House.
In the late 1960s, Noel Redding purchased Dunowen House in Clonakilty, Ireland, and made it his home. Noel Redding was a famous musician who is best known for his time as the bassist for the Jimi Hendrix Experience. He was also a talented guitarist and songwriter in his own right, and he played with several other bands throughout his career. He lived there for many years and used the property as a creative retreat, often inviting fellow musicians to stay and work with him.
During his time at Dunowen House, Redding hosted several well-known musicians, including Jimi Hendrix himself, who visited the property on several occasions. Other notable guests included Eric Clapton, Ginger Baker, and Mitch Mitchell, all members of the famous rock band Cream.
The property became something of a hub for the music scene in Ireland, and Redding often held jam sessions and recording sessions in the house's spacious living room. You get a real sense of the music that once flowed through the house in all the well preserved memorabilia that adorns the walls and shelves of Dunowen House.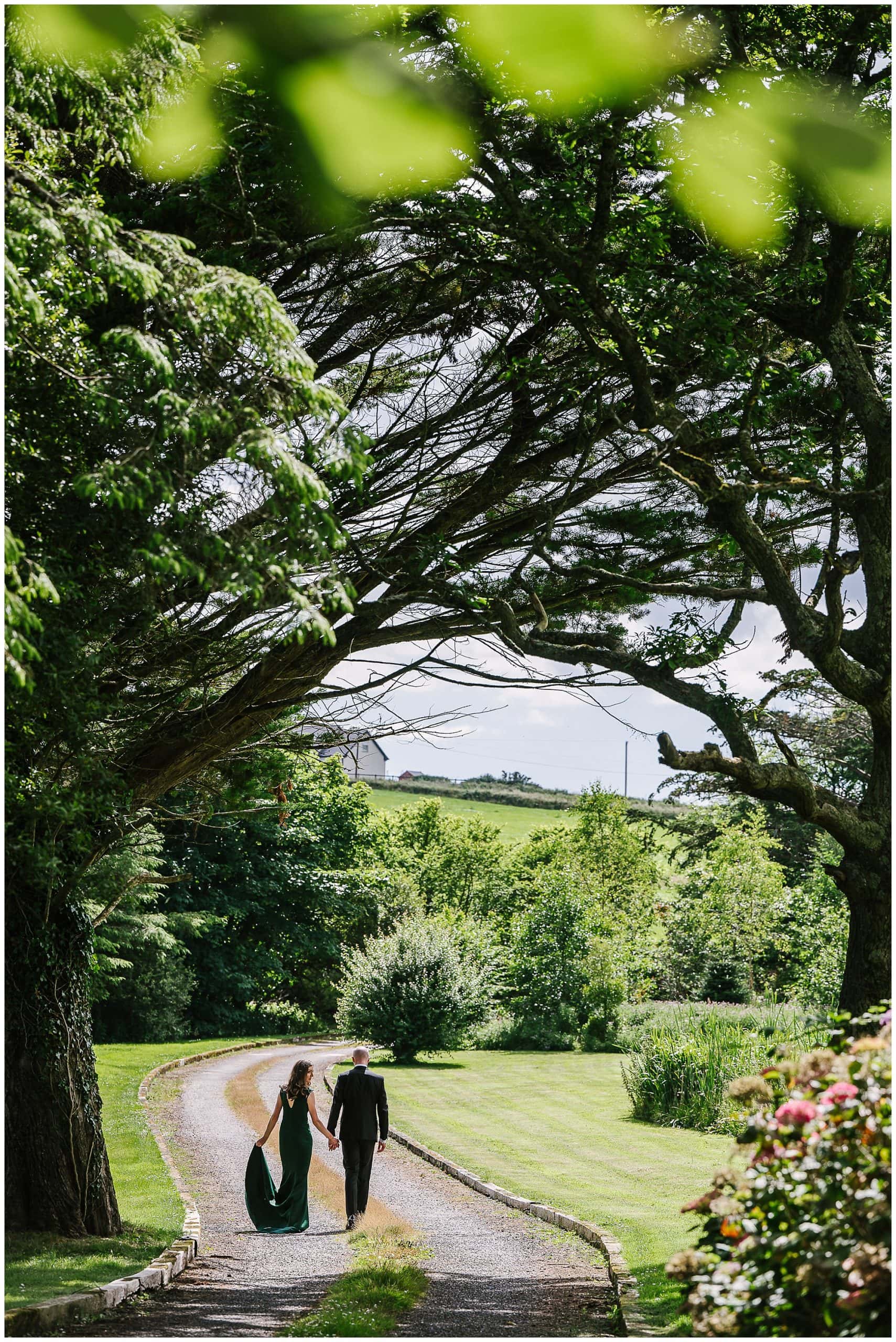 After the ceremony, Emma and Jack and their guests enjoyed a reception on the lawn, with delicious food and drinks served under the shade of the trees.
For anyone considering a wedding in Ireland, Dunowen House is an exceptional choice. I also know a great Irish wedding photographer…hint hint… Its natural beauty and romantic setting make it the perfect place for a truly magical celebration, and as an Irish wedding photographer, I can attest to the stunning photos and memories that can be captured in this enchanting location.